In June the World Economic Forum reported that The Great Resignation is not over: A fifth of workers plan to quit in 2022. 
Since the beginning of the pandemic, record numbers of people have been leaving their positions in pursuit of careers that work around their private lives, align with their values and provide career progression.
The World Economic Forum further reported that workers with specialised training are in high demand. Well trained employees feel empowered by their workplace, and empowered employees means greater job satisfaction – which in turn is good news for the company, as these employees are far more likely to recommend their place of work (45%, compared to 29% of workers with no specialised training).
This latest World Economic Forum report shows that The Great Resignation is far from over, so it's time for organisations to get creative with their retention tactics, and effective training is an often-forgotten strategy that could do wonders for your employee retention statistics, and make you stand out against your competitors.
According to HR News, one of the biggest incentives that attracts an employee is the opportunity to acquire new skills in order to grow in their career. Investing in employee learning and development not only benefits the employee, but also the company as the employees become better armed to tackle any work challenges that come their way.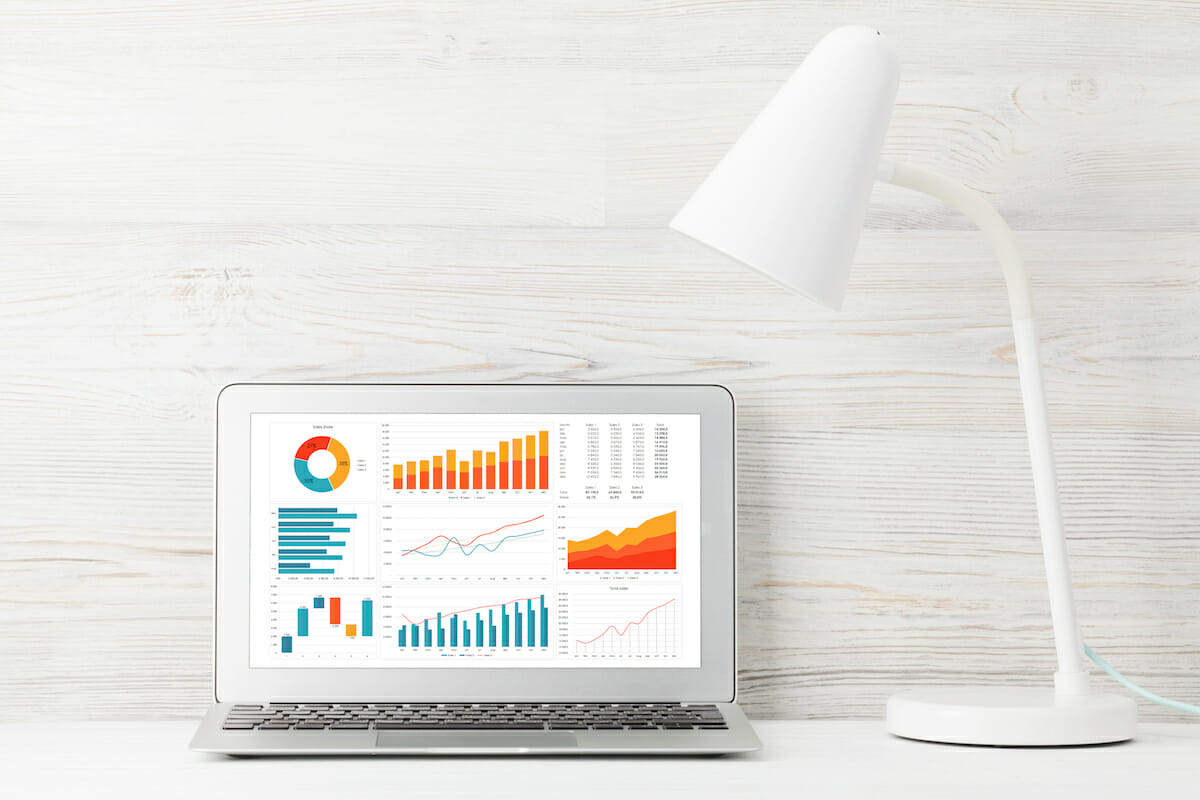 59% of millennials claim development opportunities are extremely important when deciding whether to apply for a position.
Organisations with poor onboarding processes are twice as likely to experience employee turnover.
TINYpulse findings reveal that employees who feel they're progressing in their careers are 20% more likely to still be working at their companies in one year's time.
Retention rates rise 30-50% for companies with strong learning cultures.
And with SHRM reporting that the average cost to hire an employee is $4,129 with around 42 days to fill the position, it's imperative that companies become au fait with retaining the employees they have and ensuring they have a strong appeal to any potential new hires.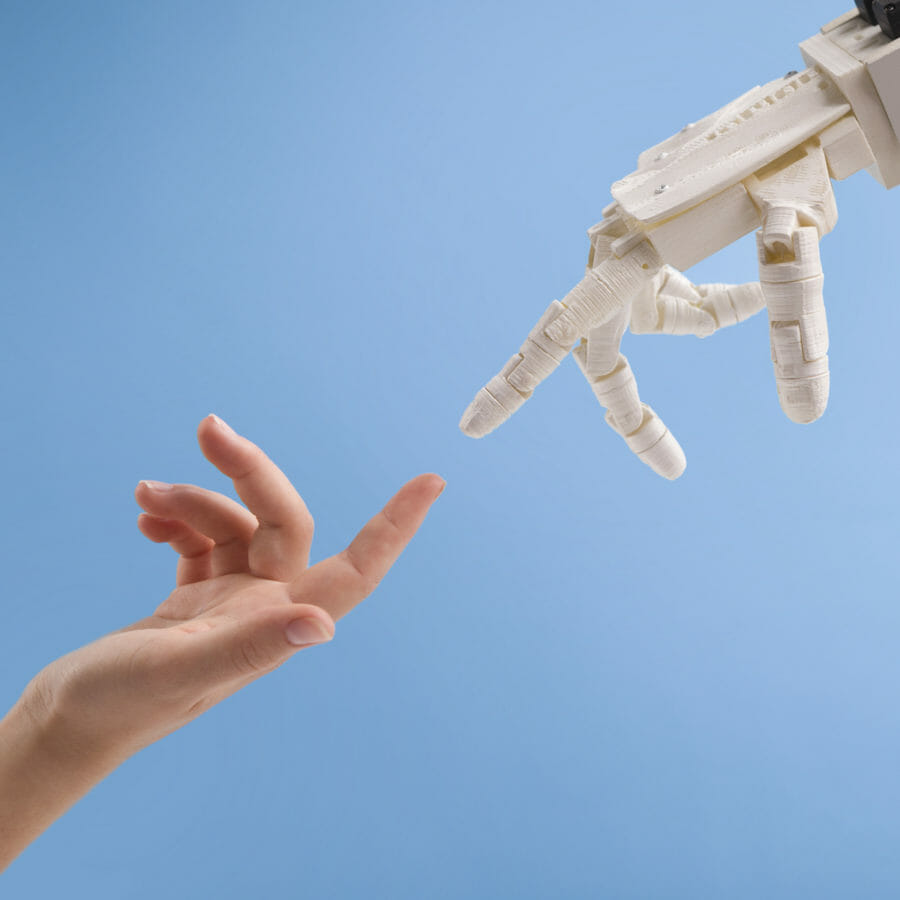 Here are just a few of the ways you can use The Bot Platform to build your own work applications and digital assistants that will improve employee training and development.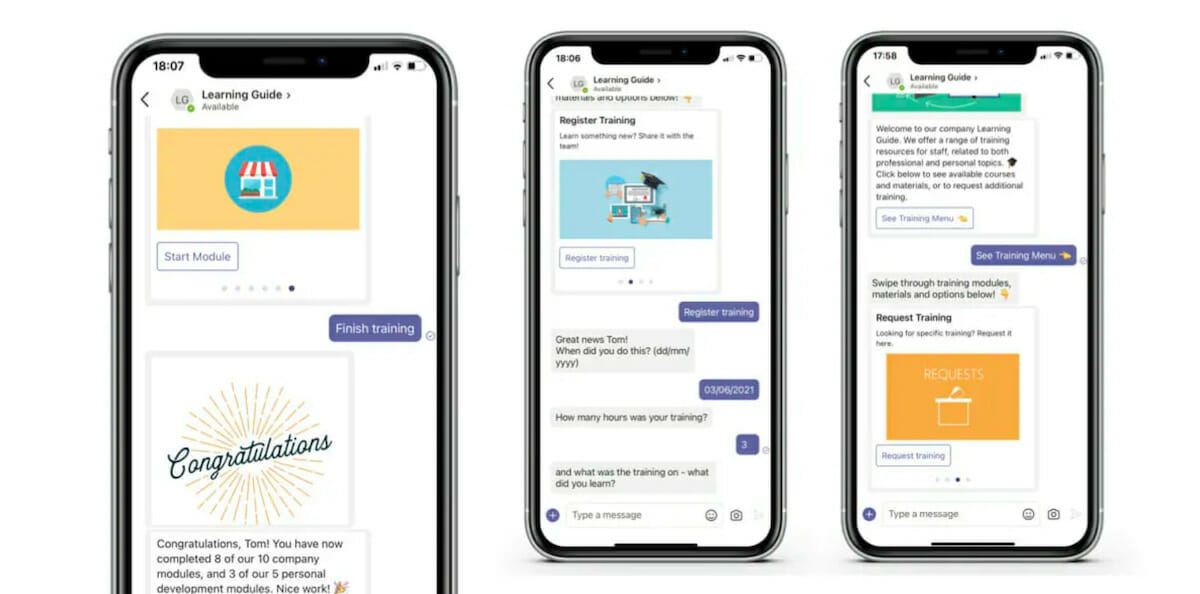 Create an interactive learning assistant
Using bots on Workplace or Microsoft Teams, it's possible to create engaging digital learning experiences that live on the existing platforms your staff are spending their time on – that's mobile, on-demand and personalised for each staff member.
Showcase training and development content and tailor materials based on employee profile attributes and role information

Promote training materials that help employees develop their professional and personal lives

Drip feed training information using text, image or media content

Integrate with or link to third party learning platforms 

Keep track of training completions and send regular broadcasts encouraging employees to complete training 

Log other learning and development activity and log requests on unfulfilled training needs from all or specific groups of staff.
UK based restaurant chain, Honest Burgers, used The Bot Platform in this way to create Honest College – a personalised learning program that's integrated directly into Workplace and can be easily accessed by all Honest Burgers' staff. The bot includes bite-sized training modules related to a range of topics, from those directly related to the various roles and responsibilities at Honest, through to training relevant to life outside of work, such as time and money management or mental or physical wellness.
Training can be automatically assigned to staff based on certain attributes such as their location, experience or current position and has led to 150 waiters upskilling to become Chefs and a 100% completion rate on compliance training.
Interested in learning more about building your own learning and development bots? Find out more here.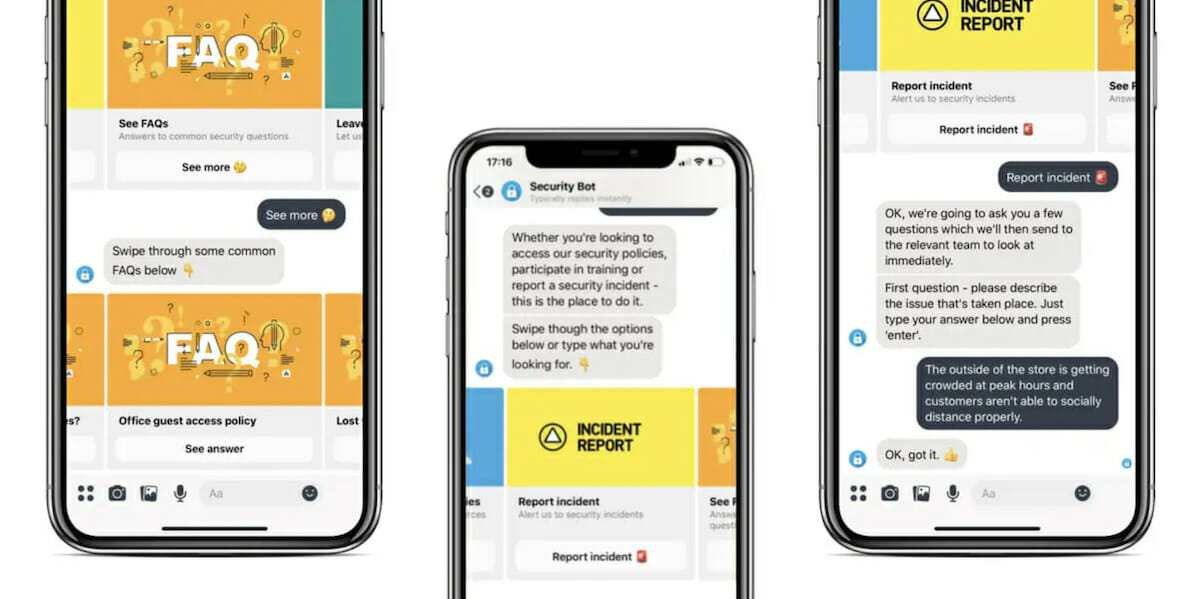 Using bots on Workplace from Meta and Microsoft Teams it's easy to ensure that everyone in the company has immediate access to security and compliance information and materials whenever they need it. 
IT Governance discovered 1,243 security incidents in 2021, which accounted for 5,126,930,507 breached records. That represents an 11% increase in security incidents compared to 2020. This growing trend for increased security incidents shows that keeping staff in the loop with any security, training or device updates is more important than ever before. 
You could even use The Bot Platform to show employees how to make their devices extra secure, such as sharing a quick guide to setting up 2FA (Two Factor Authentication). The amount of time taken to ensure your staff are 2FA compliant in comparison to the protection it would provide your company is priceless.
Using The Bot Platform you can provide security and compliance training whilst logging completion rates in preparation for any audits, as well as sending out important security and compliance related broadcasts, whilst simultaneously allowing staff to report security incidents  themselves.
Find out more about building a Compliance Assistant using The Bot Platform, here.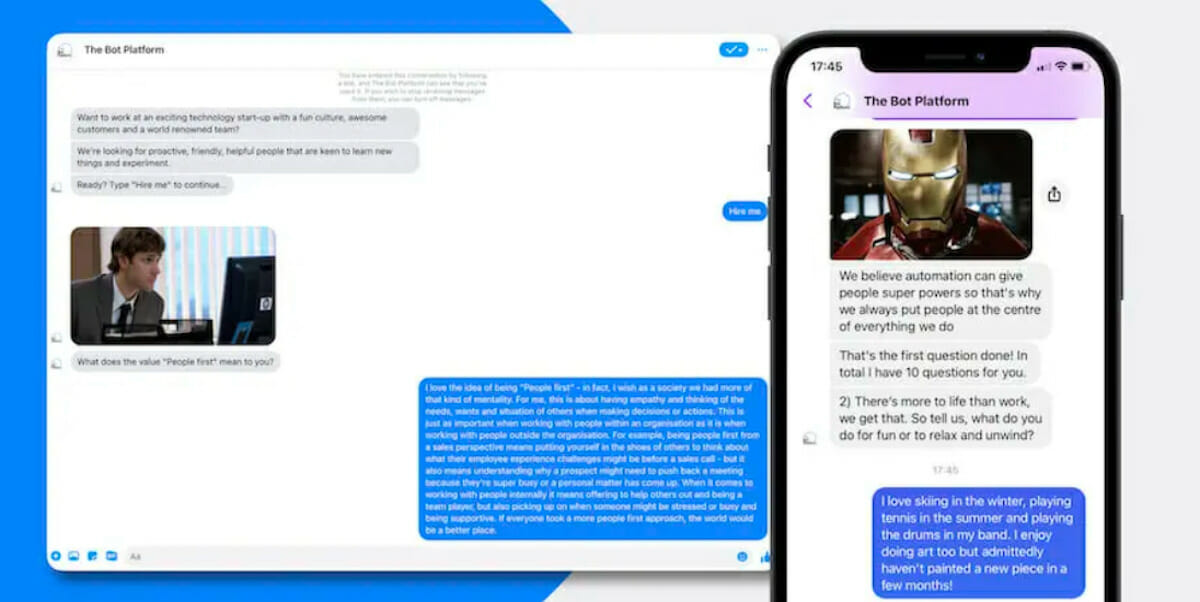 Improve The Onboarding Process
Onboarding is your employee's first point of contact with your company, and as the saying goes, you don't get a second chance to make a first impression. According to Glassdoor, great employee onboarding can improve employee retention by 82% and productivity and engagement by over 70%.
A number of our clients have built onboarding assistants to help with getting their new starters introduced to the company and set up for success. Onboarding heavily relies on getting new starters up to speed and offers training on the technology tools, systems and ways of working at a company too.
Your Onboarding Assistant can remove the reliance on paper processes by automating some of the more repetitive admin tasks and tick box exercises that are part of every onboarding process, therefore freeing up vast swathes of time that could allow organisations and employees to really connect on a human level and increase engagement and staff retention for the future, whilst also ensuring that the paperwork is done right, every time. Plus, the Onboarding Assistant can automatically check in with new starters at the end of the first day, first week and first month, to ensure they're feeling good about their new role. 
Could your business benefit from an Onboarding Assistant? Find out more here.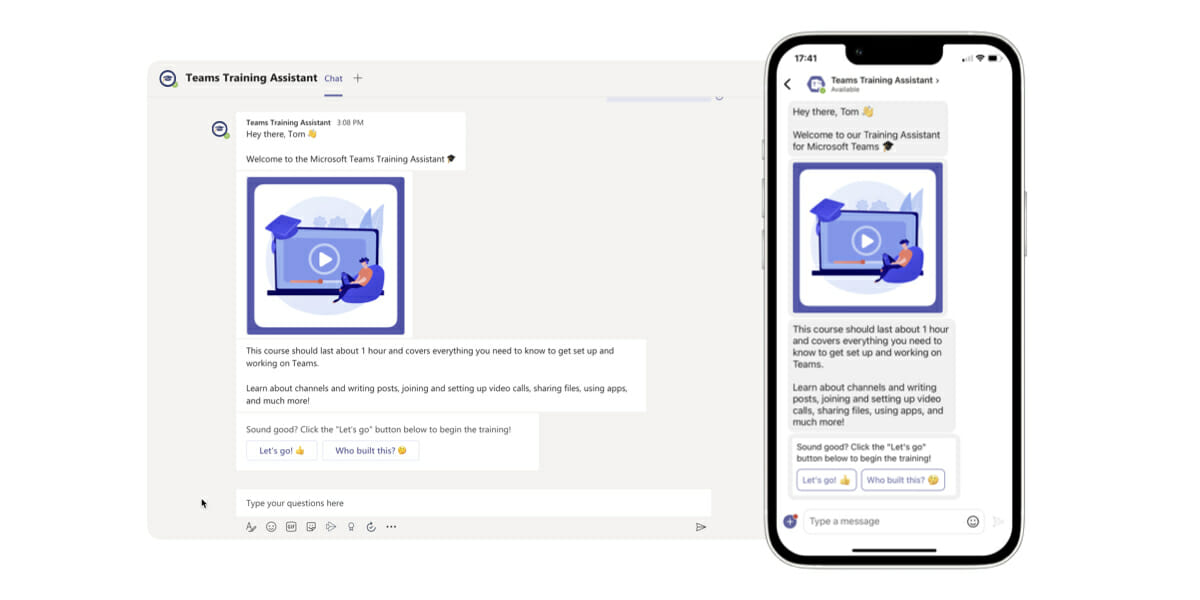 Improving awareness, usage and adoption of key technology tools
You can also use The Bot Platform to create training assistants that will help improve awareness, usage and adoption of key technology tools such a Workplace from Meta or Microsoft Teams.
We recently created a Microsoft Teams Training Assistant that is a perfect example to demonstrate what can be achieved. Our Training Assistant takes you on a series of training modules that cover everything you need to know to get set up and working on Teams. Each module contains specific tutorial videos and training content to ensure your staff are fully aware of the breadth of features available on Microsoft Teams, and how to use them.
Trainees can learn how to collaborate using teams and channels, write posts, send messages, upload and find files, join video calls, manage meetings, customise your activity feed, use bots or apps, and much more. 
Find out more about our Microsoft Training Assistant here and you can also download it for free here!
These are just a few of the ways we can assist your company with training communications and as a result, staff retention. But the best thing about The Bot Platform is that it also gives you the ability to create something that is completely bespoke and just for your company requirements.
Get in touch today if you would like to build a better employee experience using bots and digital assistants.