The easiest bot building platform you'll ever use
Scroll down to learn more, or get in touch if you'd like to see our platform in action for yourself. 🙌
Our easy-to-use bot building platform means that personalising your messaging to suit your company voice has never been easier.

Add images, GIFs, videos, links, time delays and call-to-action buttons all with one quick click.
Easily connect your different messages together and design your user flow using buttons, jumps or keyword triggers.
Use attributes and variations to collect data throughout a user's bot journey and tailor messaging based on their profile, input or usage.
Send broadcasts to specific groups of people you need to communicate to, or send out mass communications to your whole company - it's entirely up to you.
Set up triggers that automatically send messages to staff based on the actions they take on third party channels. Create a sequence of messaging with Drip Campaigns. Use nudges and reminders to follow up with people who haven't completed various actions, without you having to lift a finger.
User Organisations to easily see and assign user roles within your company. Grant bot builders admin, editor or analyst roles and see organisation wide bot information and usage data.
See bot specific usage analytics, message and link engagement. Sort data by date ranges and see specific message journey completion and drop off rates to improve the user experience and bot design.
At The Bot Platform we take security and compliance incredibly seriously. We know how important your data is. That's why we do all we can, from regular penetration testing of our platform through to frequent infosec training for our staff, to keep security as buttoned up as possible.
We're ISO 27001 UKAS accredited and GDPR compliant. We offer two-factor authentication (2FA) support and secure log-ins with single sign-on (SSO) for a number of the most popular SAML identity providers.
Mark Dimaisip
Our staff LOVE our bots - DUDE, WANDA and DANI have personalities and are all seen as fellow colleagues at Globe Telecom, not just boring work apps.

Vicky Marquez
For someone who is innovative and has ideas on how to improve the employee experience, it's really frustrating not being able to code and build tools that will help. The Bot Platform solves that. What took us a year with a previous partner only took us 2 months with TBP, and we built a contact tracing tool in just 8 days. That's incredible.

Dub Lee
This entire pandemic would be over before we would have been able to talk to every staff member if we didn't have bots. You guys were the thing to hold our communication together and this wouldn't have been possible without TBP. I can't think of how many valuable people we might have lost.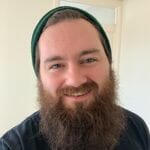 Taryn Davino
When we tell stories of what our people have done, it makes your heart swell. Every quarter when we go through and celebrate the people who have been identified as the quarterly winners I think, 'This is the greatest thing ever.' It really elevates examples of people doing amazing things who otherwise probably wouldn't get recognized on a global scale.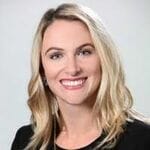 Lauren Kent
It was really good to work with The Bot Platform. The webinar really helped and their customer support was super responsive.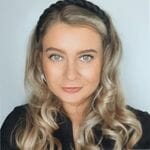 Integrate with 1000s of tools and systems
The Bot Platform easily connects to the tools you know and love. Utilize APIs and webhooks or use middleware providers such as Power Automate, Integromat or Zapier to integrate with over 1500 different platforms.
Find out how companies around the world are using The Bot Platform to build a better employee experience.
Whether you're a SMB or global enterprise, we have plans and pricing to suit your needs.
Contact us today to see how
The Bot Platform can help you or demo our product for yourself.
Trusted by global organisations in the technology, retail, hospitality, finance, pharmaceutical, entertainment and manufacturing industries