Gather knowledge and insights 
Ensuring your staff have a channel through which they can suggest ideas and give feedback is essential; employees want to be heard and companies need to react quickly. According to a survey conducted by Sideways6, 82% of employees agree they have ideas to make their company better but 18% of employees report feeling too afraid to put them forward.
Using The Bot Platform, you can easily create a continuous improvement engine that allows staff to submit their ideas and feedback directly within Workplace from Meta or Microsoft Teams. Once submitted, these details can then be automatically directed to the relevant decision makers or departments for review and action.
See an employee innovation bot in action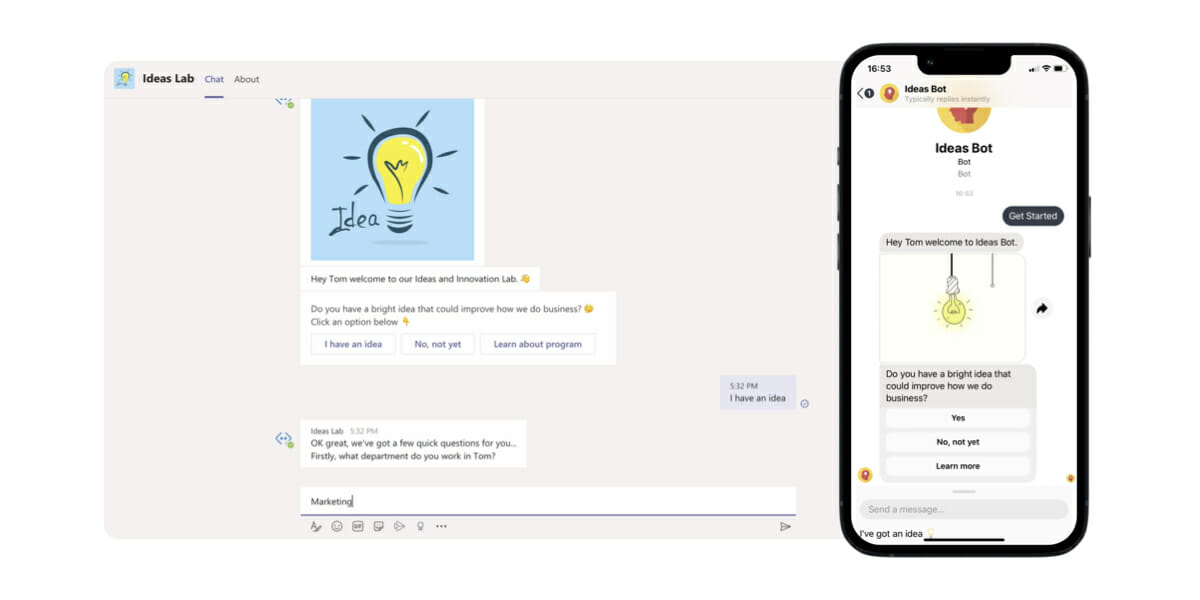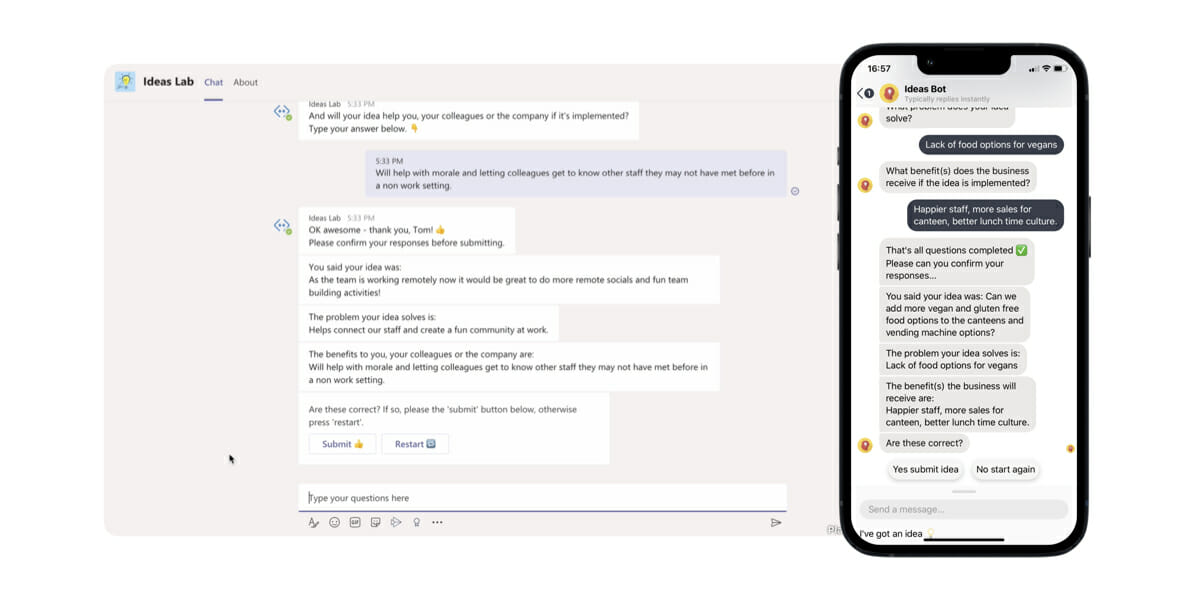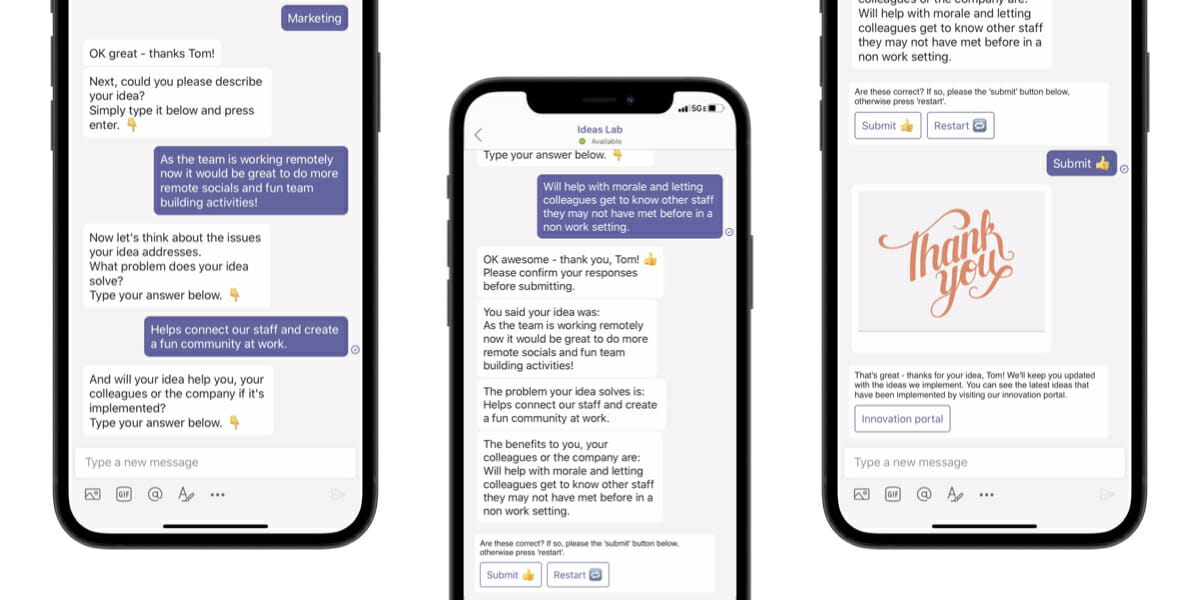 How can an Employee Innovation program help you?
See how Ennismore tap into the ideas and experiences of frontline staff.
Build your own employee innovation tools with The Bot Platform
Easily create your own ideas tools and integrate them with Workplace from Meta, Microsoft Teams or any digital communication platform of your choice.
Want to see just how quickly you could get up and running with our platform? Click below to book in a demo and we'll give you a free trial license to build an onboarding assistant of your own.