Prepare staff for the digital world
To help make businesses more prepared, we've created a Compliance bot so you can tackle risk management with the proper tools. Using bots on Workplace from Meta and Microsoft Teams it's easy to ensure that everyone in the company has immediate access to security and compliance information and materials whenever they need it.
See a Security and compliance bot in action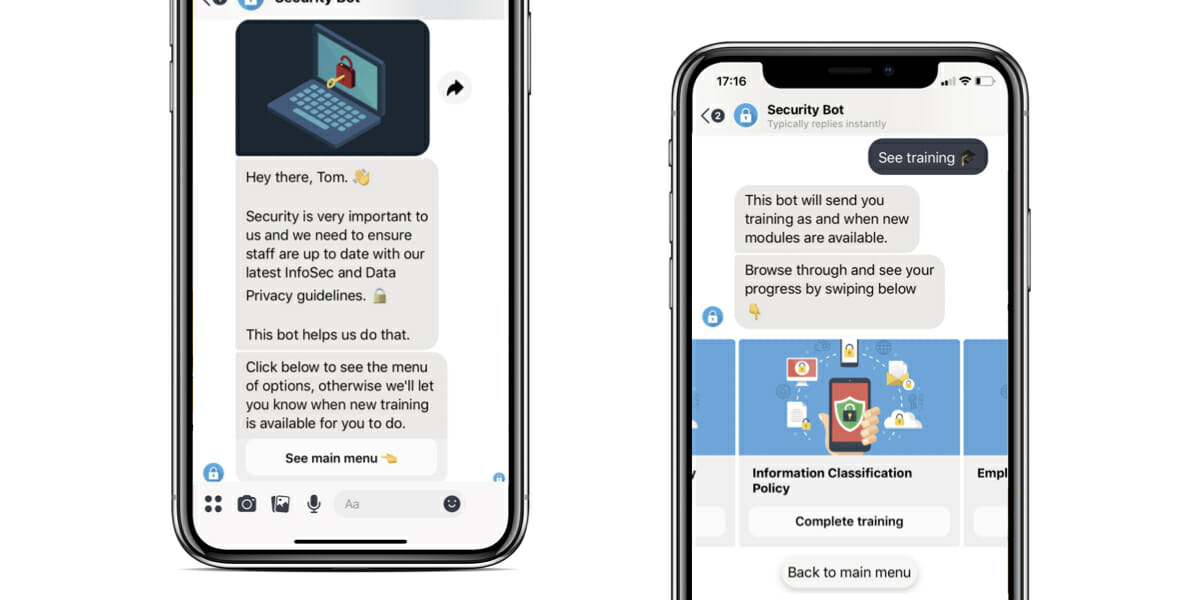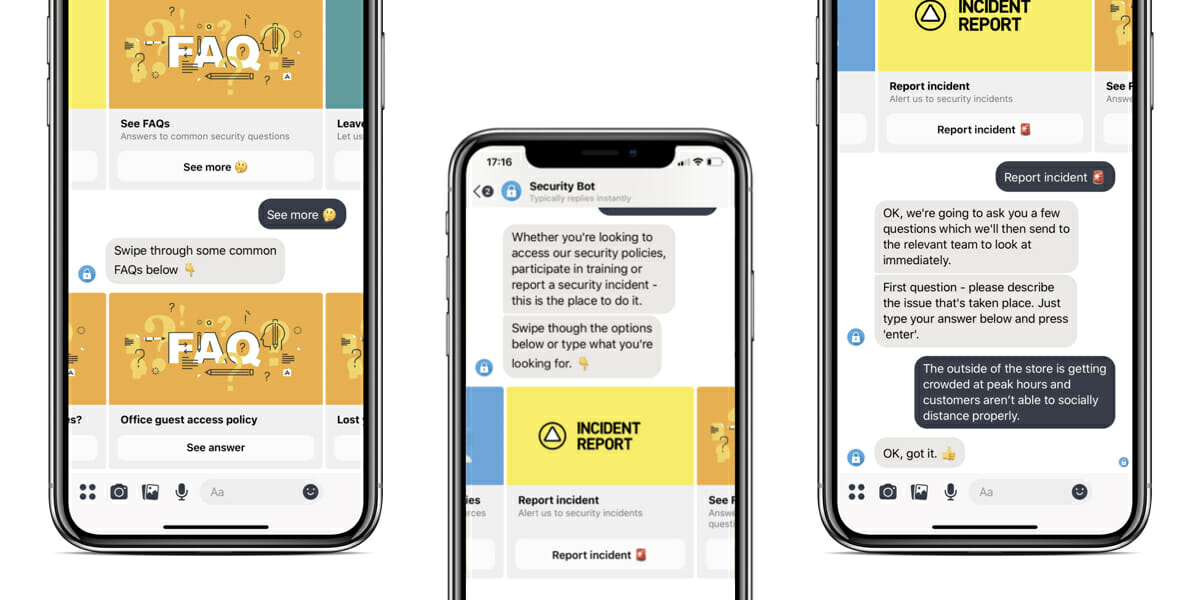 How can a Security Assistant help you?
Honest Burgers, United Kingdom
See how Honest Burgers generate a 100% completion rate on their compliance training
Build your own security assistant with The Bot Platform
Easily create your own compliance or security assistants and integrate them with Workplace from Meta, Microsoft Teams or any digital communication platform of your choice.
Want to see just how quickly you could get up and running with our platform? Click below to book in a demo and we'll give you a free trial license to build an onboarding assistant of your own.