Support your employees and automate FAQs
According to Interact Source, 19.8% of business time – the equivalent of one day per working week – is wasted by employees searching for information to do their job effectively. IDC data shows that "the knowledge worker spends about 2.5 hours per day, or roughly 30% of the workday", searching for information.
FAQ Bot allows you to take all the questions your staff might ask and create automated responses that will instantly answer their queries. Questions can be grouped into topics, triggered by keywords and relate to anything – from payroll and HR policies to WiFi passwords and common IT issues.
How much time have you spent searching for the answer to a question as simple as, what is the wifi password? Eliminate common work barriers and allow your staff to get the information they need, when and where needed.
See a Helpdesk and FAQ bot in action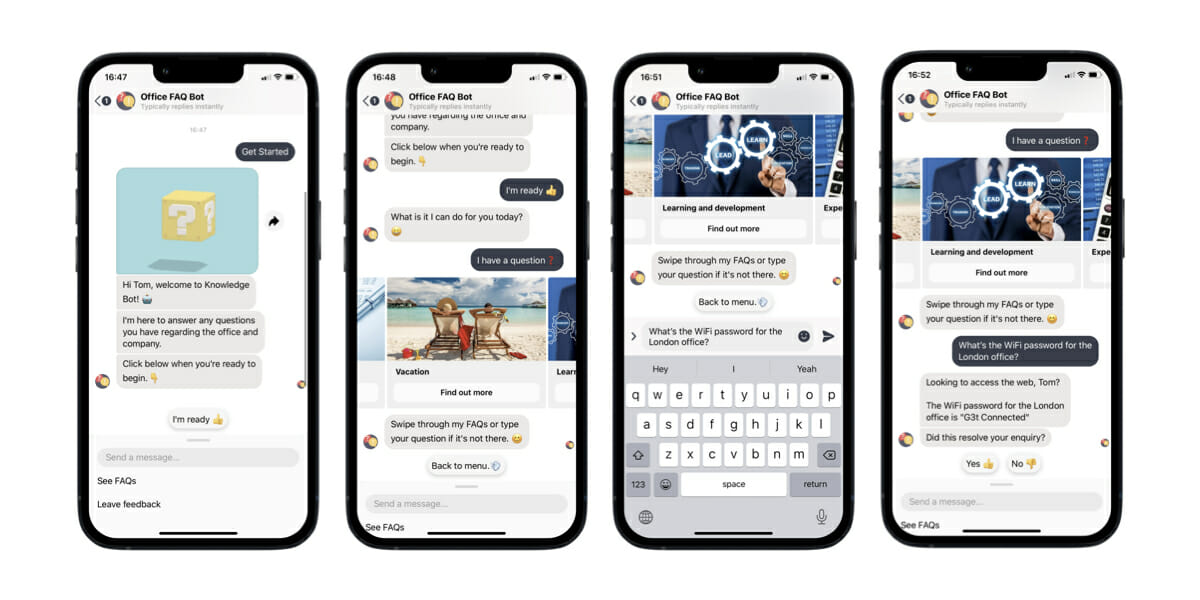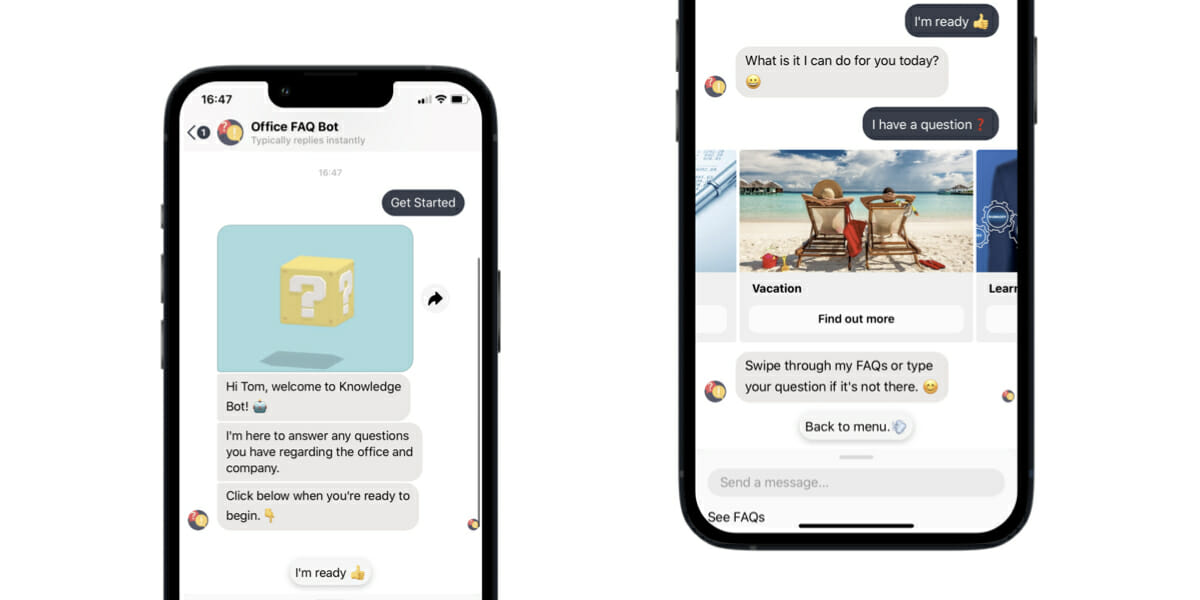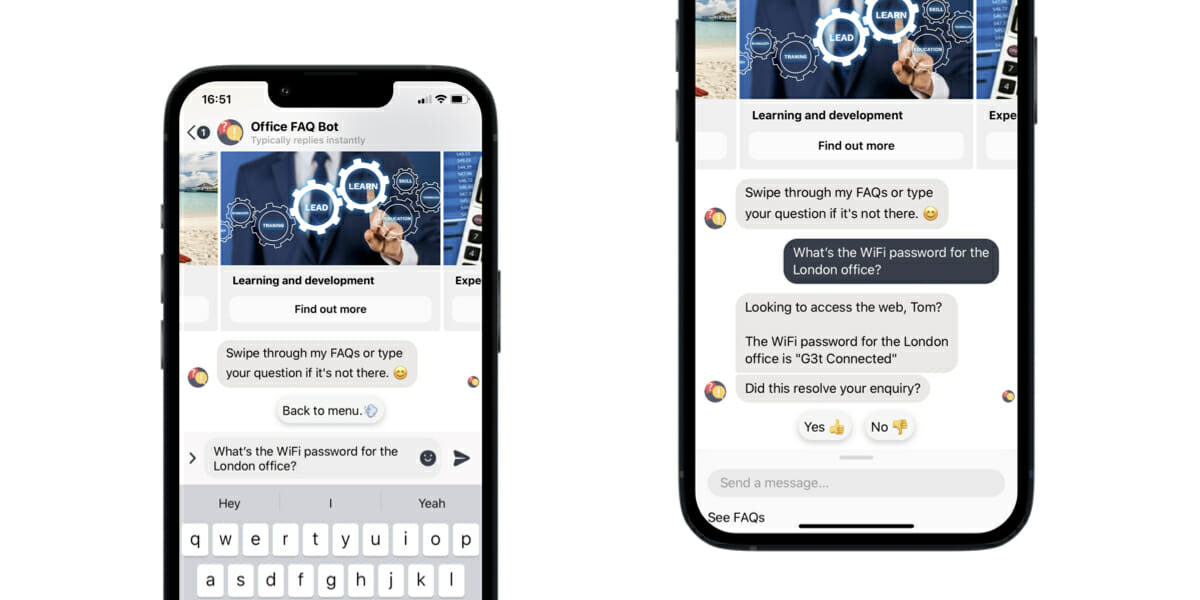 How would a better Helpdesk & Support system benefit you?
See how Clarins better connect frontline staff with the documents and resources they're looking for.
Build your own Helpdesks and FAQ bots with The Bot Platform
Easily create your own knowledge assistants and integrate them with Workplace from Meta, Microsoft Teams or any digital communication platform of your choice.
Want to see just how quickly you could get up and running with our platform? Click below to book in a demo and we'll give you a free trial license to build an onboarding assistant of your own.