What's an appreciated workforce worth to you?
According to Harvard Business Review, 72% of businesses agree that recognition impacts engagement positively, while Deloitte found that employee productivity and performance are 14% higher in organizations with recognition programs than in those without them.
Furthermore, 44% of employees switch jobs because of not getting adequate recognition for their efforts while 63% of employees who feel recognized are unlikely to look for a new job.
If employers want an easy way to combat The Great Resignation – it starts with saying thanks. And not just from managers, but creating public ways for peers to thank each other. 
Employee Recognition bot helps companies reiterate their core company values while also providing a platform for staff to nominate their colleagues for employee of the month or other similar work recognition programs.
An easily editable template allows you to quickly reinforce specific behaviors you want to encourage and ask a series of questions that identifies who is being nominated and examples of how the things they've done have inspired their colleagues and helped the business.
See an employee recognition program in action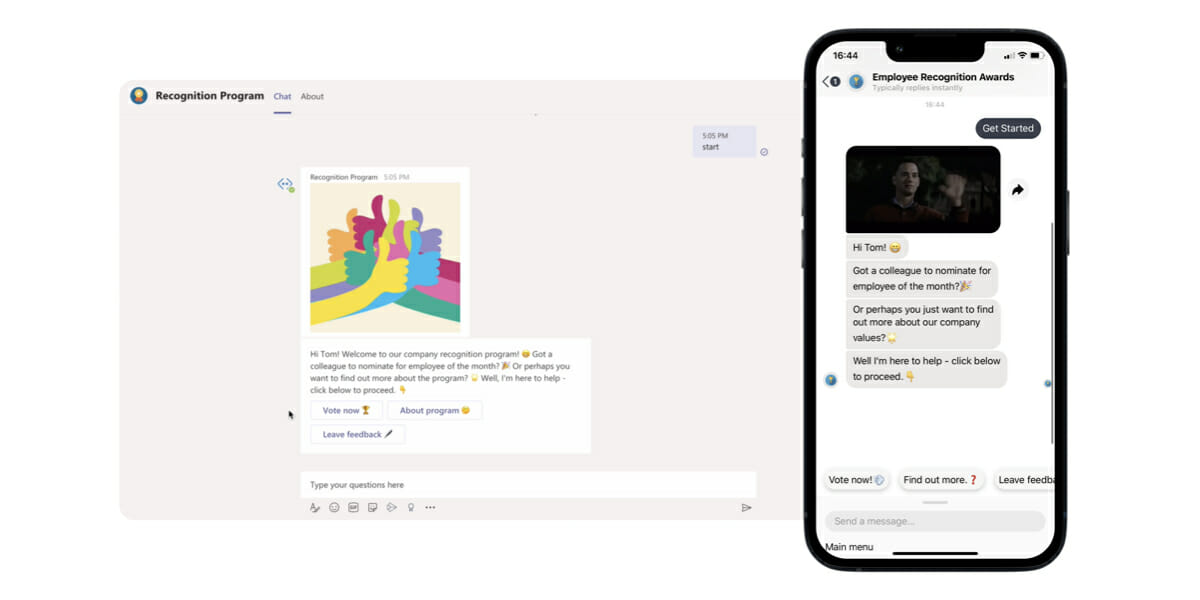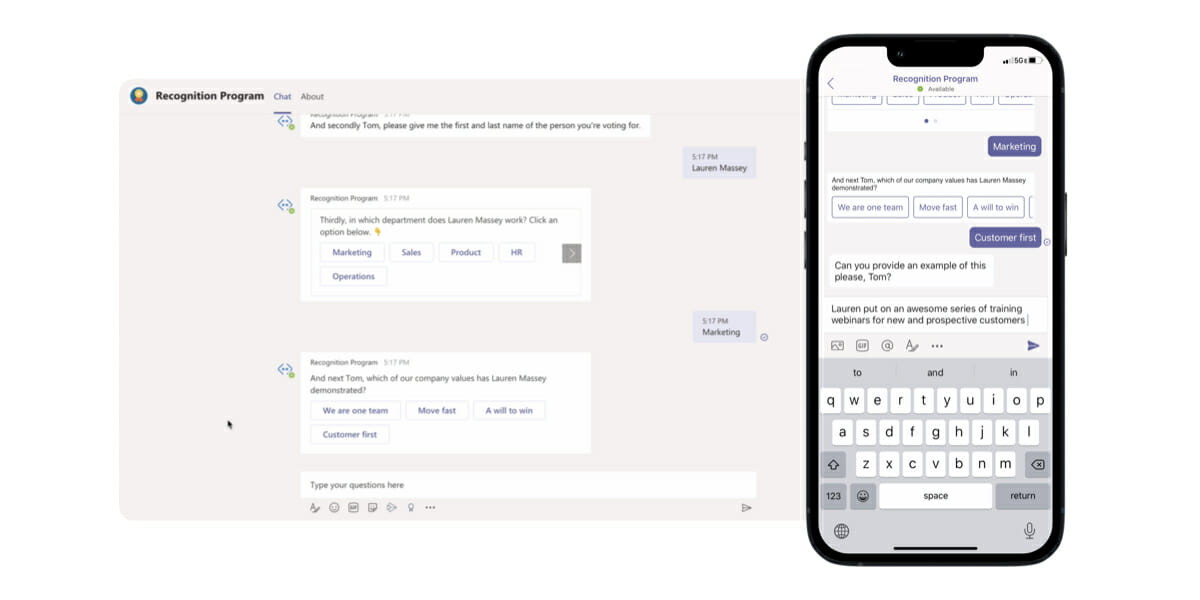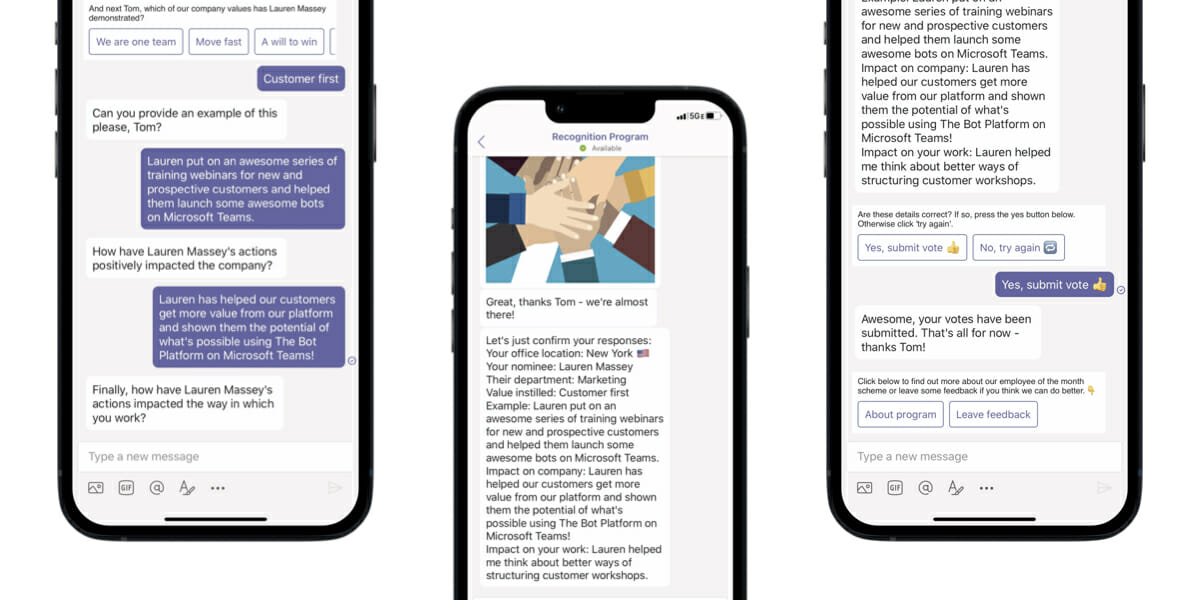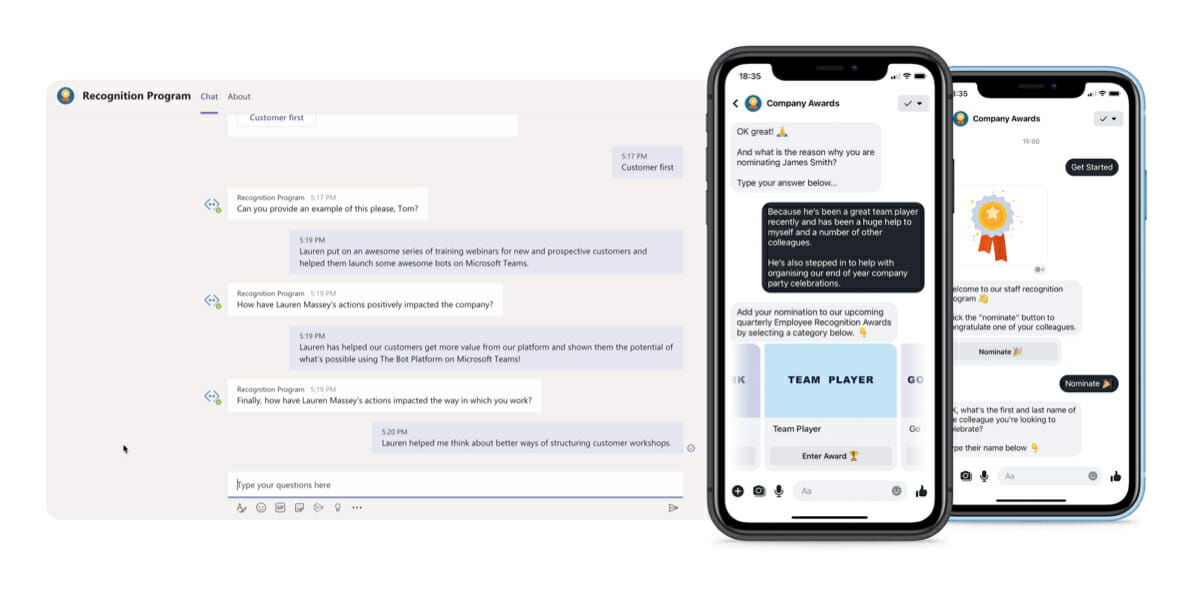 How can an Employee Recognition program help you?
See how Globe Telecom increased employee recognition by 900% year on year
Build your own Recognition program with The Bot Platform
Easily create your own employee appreciation or reward tools and integrate them with Workplace from Meta, Microsoft Teams or any digital communication platform of your choice.
Want to see just how quickly you could get up and running with our platform? Click below to book in a demo and we'll give you a free trial license to build an onboarding assistant of your own.