Encourage company  training
Employees are a company's biggest asset and investing in talent is vital to ensure business growth and success for the future. Dedicated training and development fosters employee engagement, and engagement is critical to your company's financial performance.
Using bots on Workplace or Microsoft Teams, it's possible to create engaging digital learning experiences that live on the existing platforms your staff are spending their time on – that's mobile, on-demand and personalized for each staff member.
See a learning and development assistant in action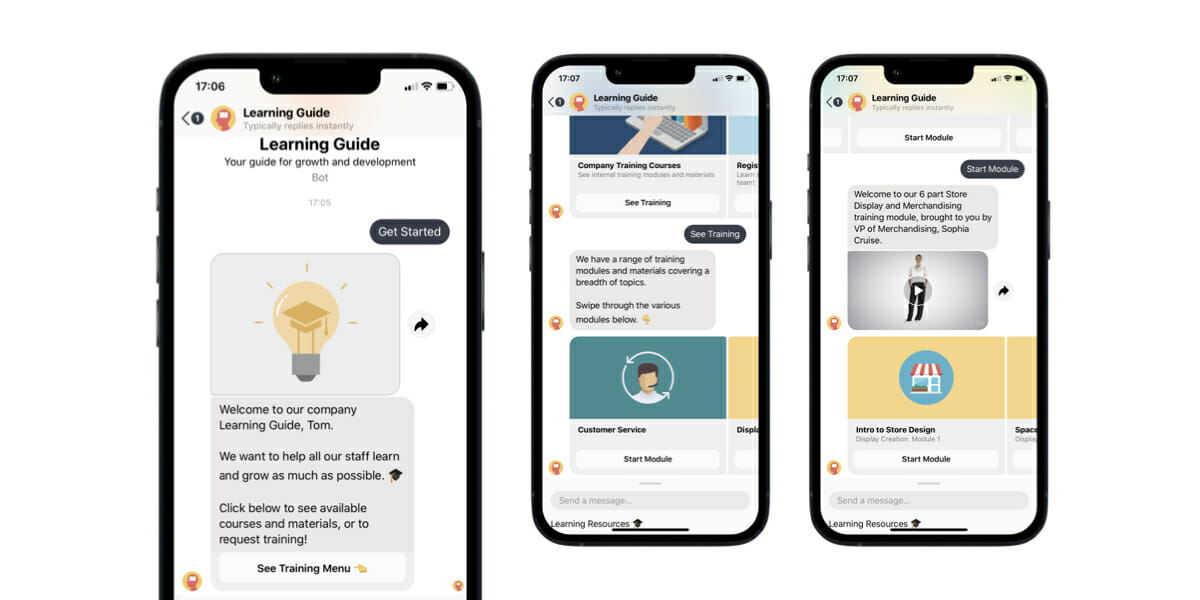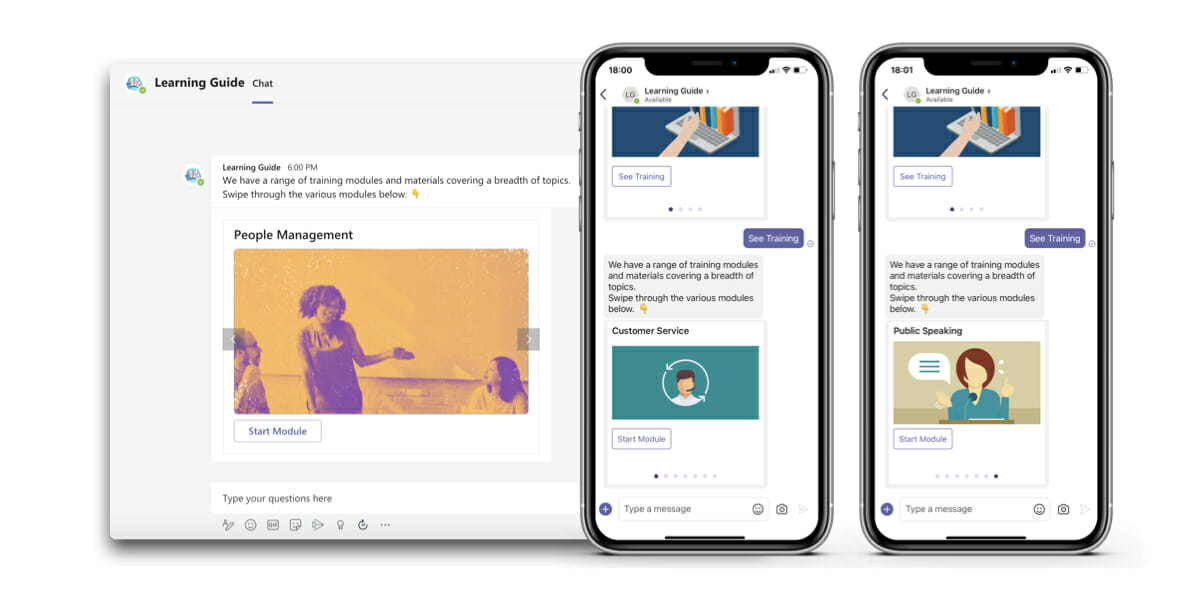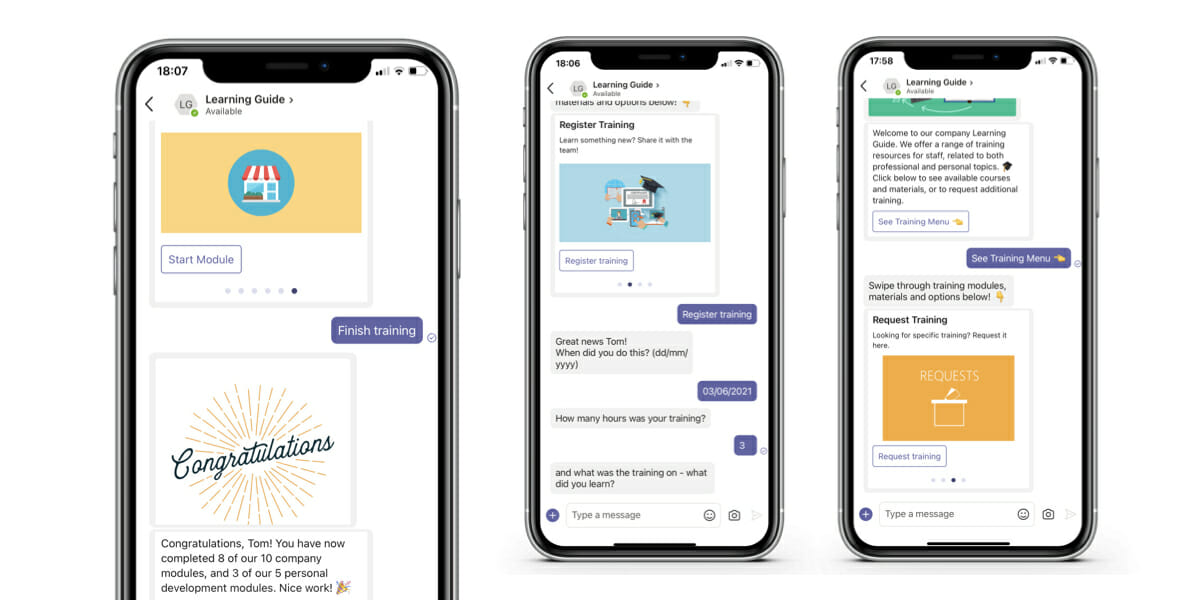 How can a Training Assistant help you?
See how Honest Burgers built their own personalized learning program, Honest College.
Build your own training & development assistant with The Bot Platform
Easily create your own training tools and integrate them with Workplace from Meta, Microsoft Teams or any digital communication platform of your choice.
Want to see just how quickly you could get up and running with our platform? Click below to book in a demo and we'll give you a free trial license to build an onboarding assistant of your own.