Improve staff understanding of Microsoft Teams 
A study of 2500 businesses done by ATD, found that companies that offer thorough training had more than twice the amount of income per employee over firms that offered less training. They also create a 6% higher return for shareholders when training per employee is increased by $680. So why not ensure that all employees are thoroughly trained on a tool that they will be using daily to accomplish many of their tasks?
The Microsoft Teams Training Assistant takes you on a series of training modules that cover everything you need to know to get set up and working on Teams. Each module contains specific tutorial videos and training content to ensure your staff are fully aware of the breadth of features available on Microsoft Teams, and how to use them.
Learn how to collaborate using teams and channels, write posts, send messages, upload and find files, join video calls, manage meetings, customize your activity feed, use bots or apps, and much more. Complete the course from start to finish and get your own certificate of completion!
See a Training Assistant in action.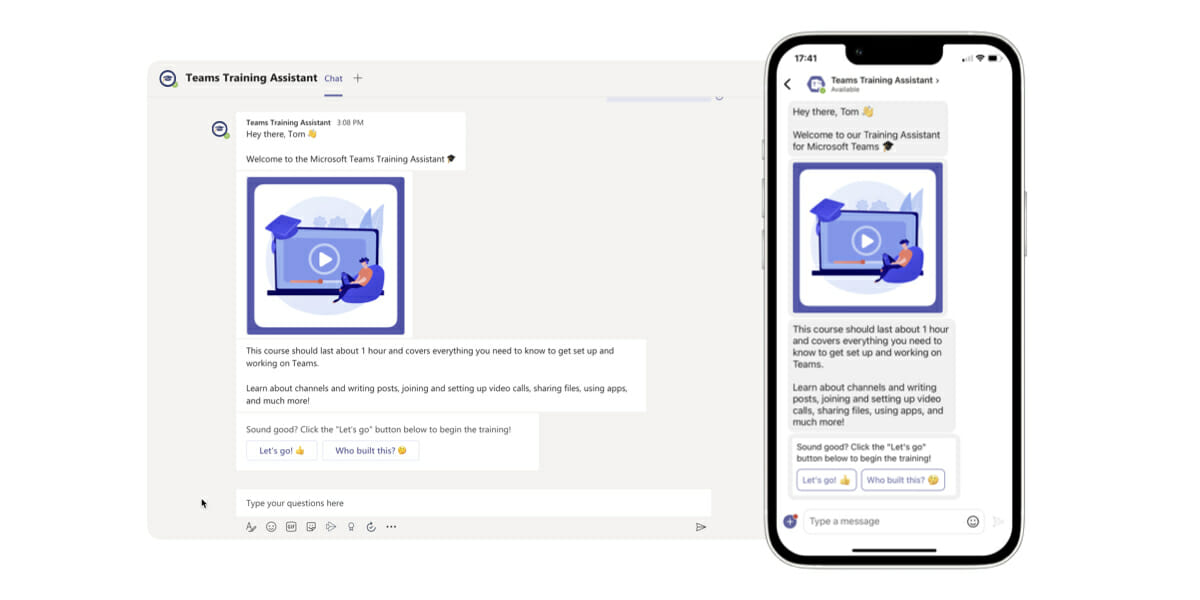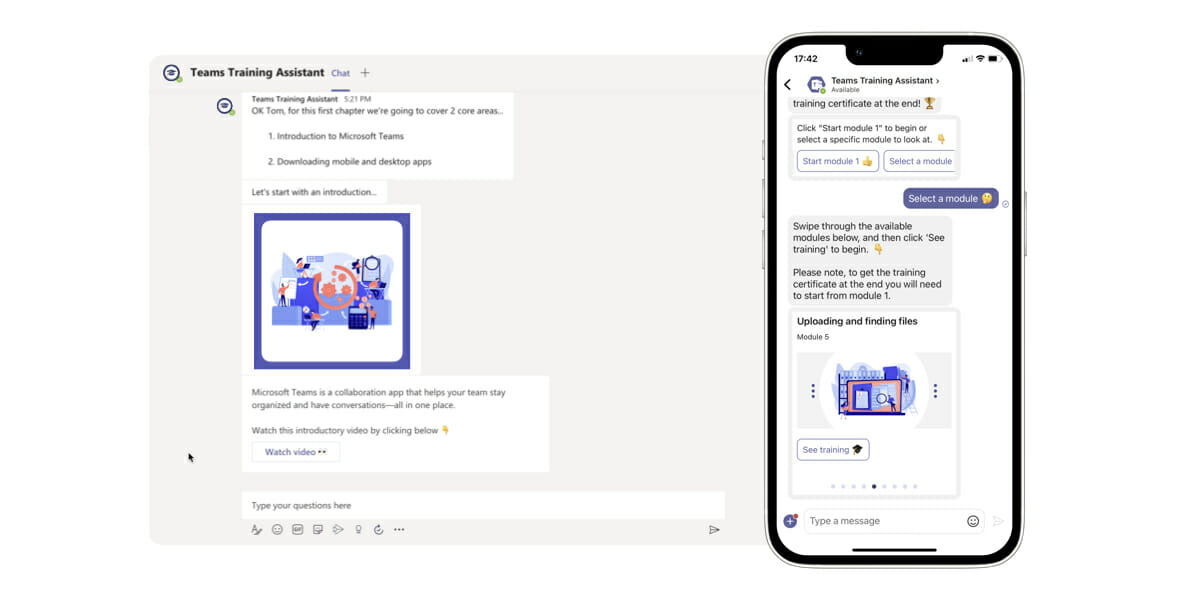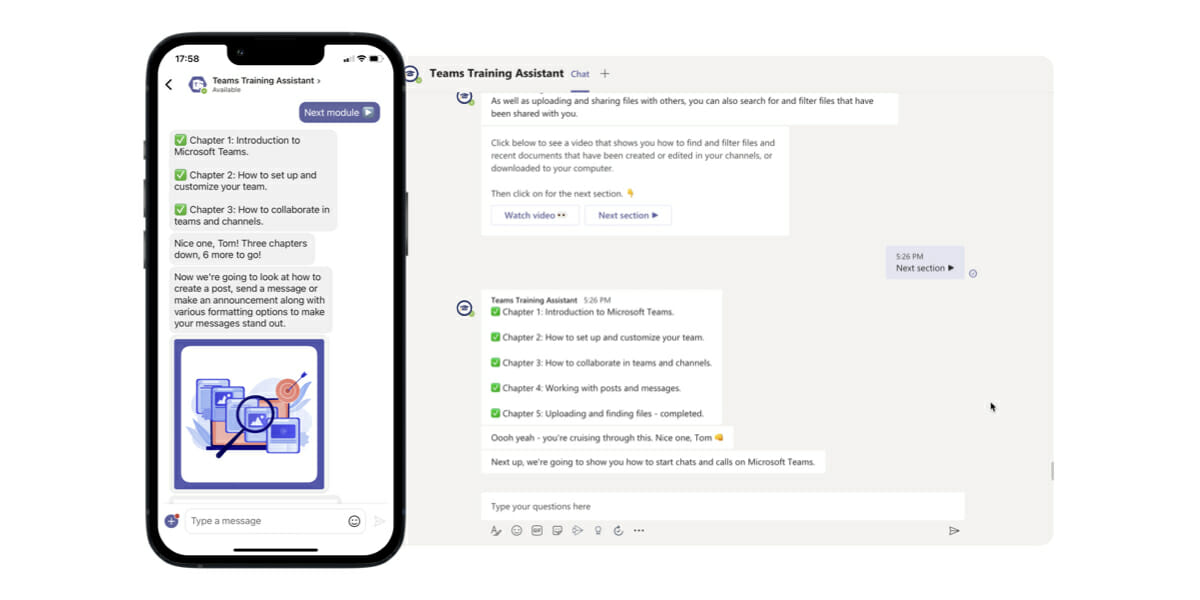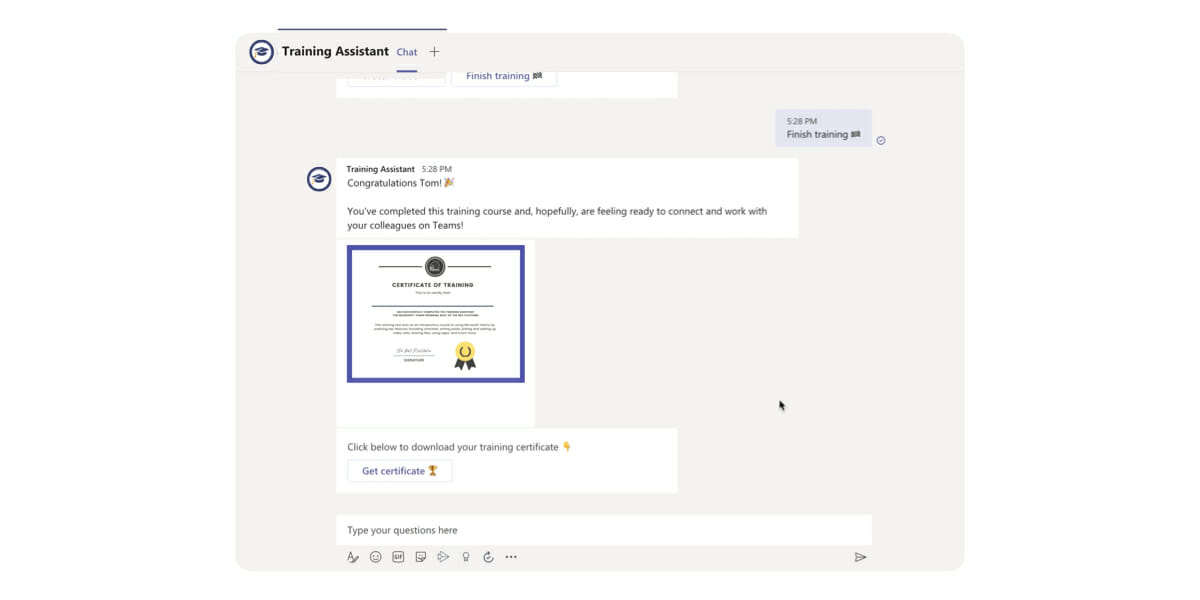 How can a Training Assistant help you?
Honest Burgers, Food & Hospitality
See how Honest Burgers achieved a 15.6X ROI in their first year.
Build your own Training Assistant with The Bot Platform
Easily create your own onboarding tools and integrate them with Workplace from Meta, Microsoft Teams or any digital communication platform of your choice.
Want to see just how quickly you could get up and running with our platform? Click below to book in a demo and we'll give you a free trial license to build an onboarding assistant of your own.