When an employee receives ongoing training and development it provides them with the knowledge, skills and behaviours to perform their job more efficiently, which can lead to greater accuracy, productivity and ultimately more profits for businesses.
Workers are crying out for development opportunities. In fact, in a Skillsoft survey, roughly two-thirds of workers stated that they felt workplace training should continue throughout their career, regardless of their seniority. However, a research project commissioned by Middlesex University for Work Based Learning found that 74% of employees felt that they weren't achieving their full potential at work due to lack of development opportunities and 40% who don't receive the necessary job training to become effective will leave their positions within the first year. 
Investing in employee learning and development not only benefits the employee, but also the company; as the employees become better armed to tackle any work challenges that come their way. 
Below are 4 benefits from workplace training and development that help employees become more efficient: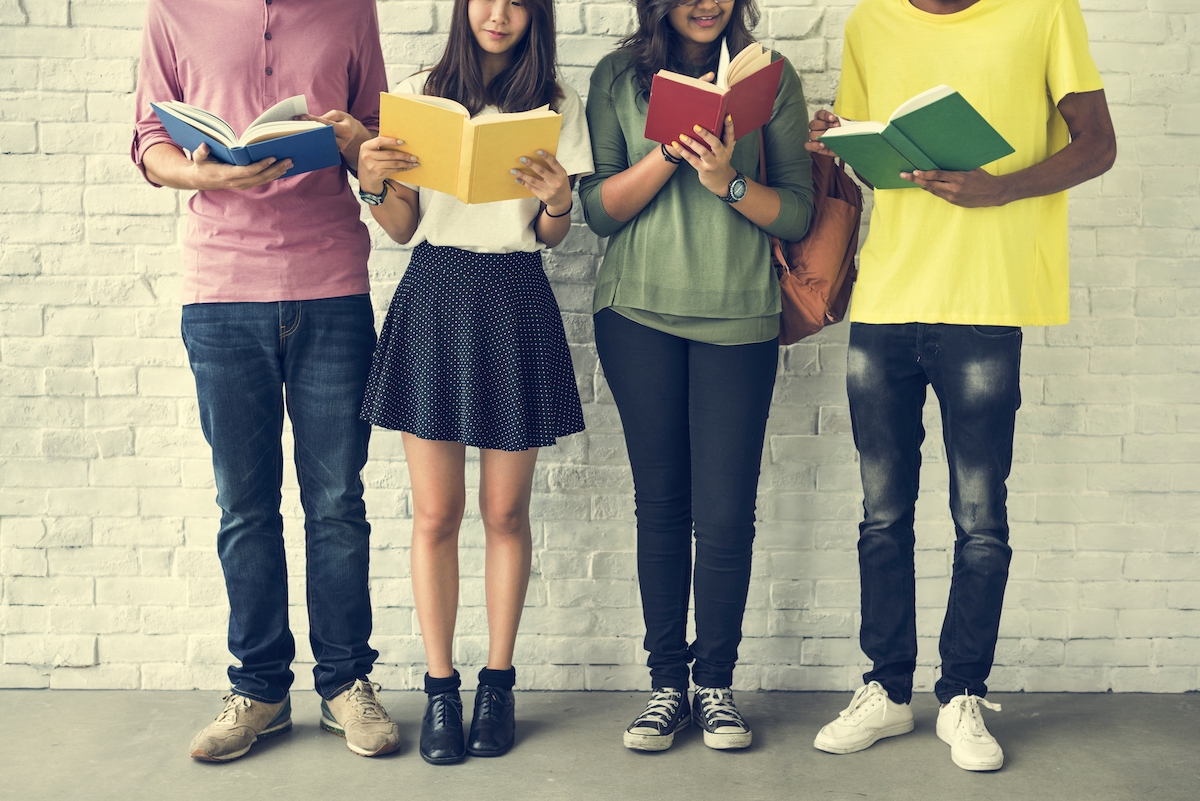 1) Improved Skills and Knowledge
Training and development provides employees with new skills and knowledge that can help them perform their jobs more effectively. As they become more skilled, they can work more efficiently and with greater accuracy, which in turn leads to greater productivity and profitability for the business.
A study from The American Society for Training and Development, found that firms with higher than average, per-employee, expenditures on training enjoyed 24% higher profit margins and 218% higher income per employee than firms with lower spending on workforce training. Those are stats that should be making business leaders sit up and take notice!
Using bots on Workplace, Microsoft Teams, or Slack, it's possible to create engaging digital learning experiences that live on the existing platforms your staff are spending their time on – that are mobile, on-demand and personalised for each staff member. Employees are a company's biggest asset and investing in talent is vital to ensure business growth and success for the future.
Training and development can increase an employee's confidence in their abilities, which can lead to a greater sense of empowerment and a willingness to take on new challenges. Confident employees are more likely to take initiative and be proactive, which can lead to increased efficiency, engagement and productivity.
When companies that offer comprehensive training have more than twice the amount of income per employee over firms offering less training, businesses should at the very least be ensuring all employees have the knowledge and skills to perform the very core of their duties, so workers feel empowered and confident in their role to complete their job to the best of their ability. 
The Bot Platform's Microsoft Teams Training Assistant ensures all employees are thoroughly trained on a tool they use daily to accomplish many of their tasks. The training assistant takes employees through a series of accessible training modules that cover everything you need to know; how to collaborate using teams and channels, write posts, send messages, upload and find files, join video calls, manage meetings, customise your activity feed, use bots or apps, and much more. Plus, complete the course from start to finish and get your own certificate of completion!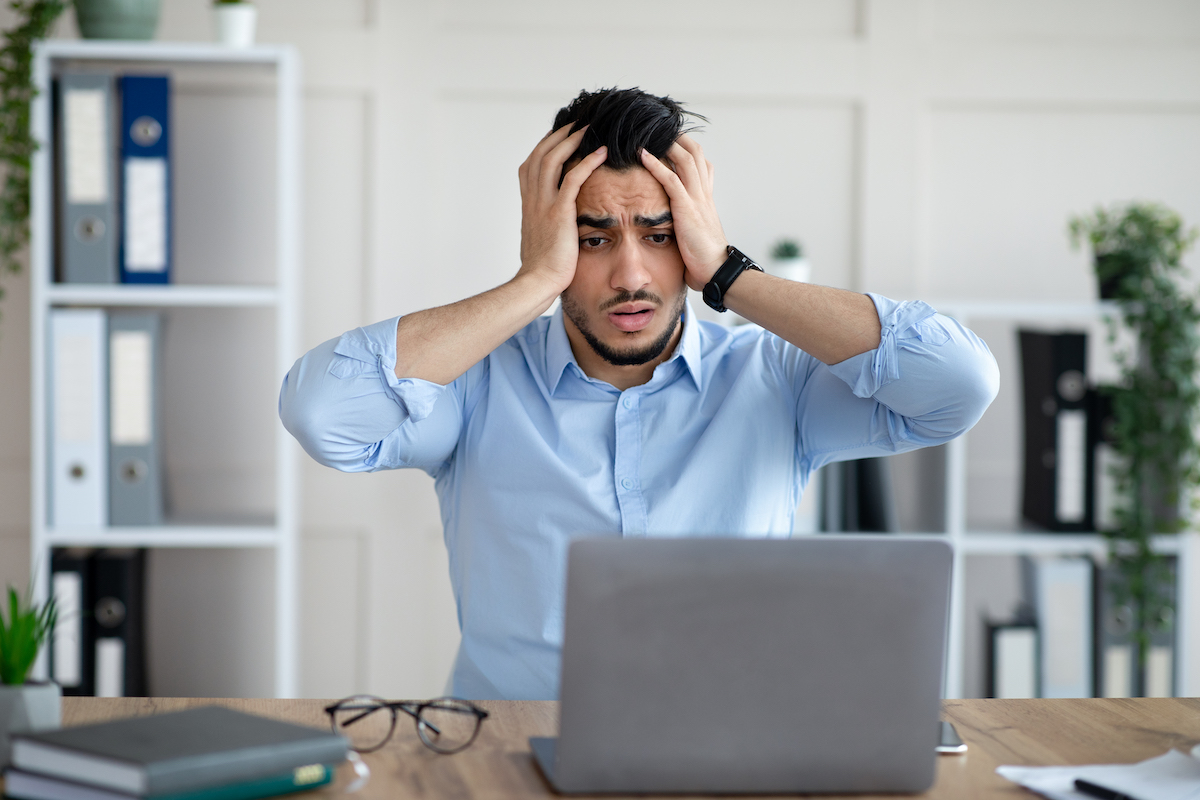 3) Reduction in Errors & Mistakes
If an employee hasn't had sufficient training or development on standard best practices and company operating procedures, it opens up the possibility of more errors or mistakes, which can be timely or costly to rectify. 
The use of technology can centralise all company policies, making them accessible to all (at any time, from any place) and removing any room for operational error. Automated systems can also help to streamline many repetitive, manual tasks, which not only removes the chance for human error, but also frees up employees to focus on more complex and high-value work.
Paper document management and archiving can be intensive and expensive work. Re-entering data from paper forms can take hours or even days and the chance for error can be high. By adopting a digital solution businesses can increase data quality, as the chances of human error will decrease, plus reduce the amount of time spent on unnecessary tasks or correcting errors.
Clarins launched a Document Search bot that linked to all of their HR policies and procedures by pulling the files directly from Sharepoint into the bot, within seconds of the bot being launched, 128 documents had been searched for. 
Citizens Advice saved 3 hours per person, per month by building tools with The Bot Platform that automated manual and repetitive onboarding tasks and internal processes, so their staff could spend more time on more productive work, like supporting their communities.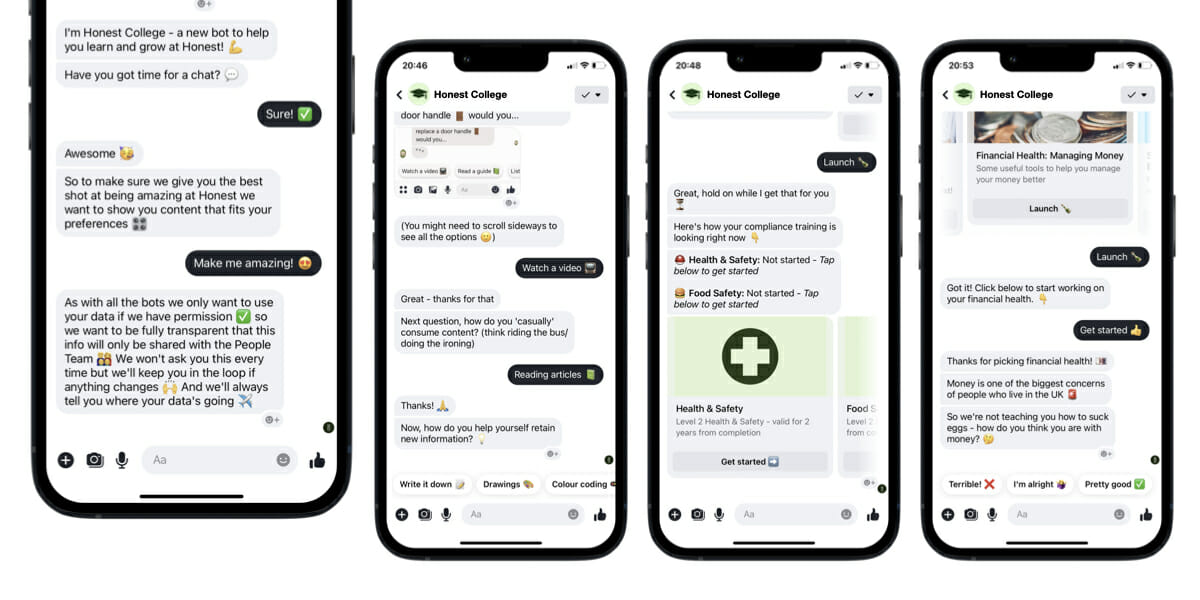 Training and development fosters a culture of innovation within an organisation. Employees who are encouraged to think creatively and come up with new ideas are more likely to generate new solutions that can improve efficiency and productivity.
Upskilling can be a powerful way to re-energise your workforce and encourage innovation. A recent article from Deloitte outlined how from financial services to government, technology is reshaping the demands of work, and job-centric upskilling can help organisations bring the skills they need into the workplace of the future. As technology advances, governments at all levels are increasingly looking to evolve the skills of their workforce. For instance, in the 2020 federal budget proposal, the White House included resources to reskill 400,000 federal workers—about 20% of the workforce—in hard-to-fill roles such as data science, IT, and cybersecurity, in efforts to provide workers with current and relevant skills for a more technological workplace. Rather than outsourcing, taking the time to upskill current workers will help make their workforce more efficient in the long-term, as employees will have the knowledge and skills to perform their jobs in a more digital environment and offer greater job prospects for their employees.
What does this look like in practice? Honest Burgers created their very own Honest College, using our platform, to create a personalised learning program that's integrated directly into Workplace. The program can be easily accessed by all Honest Burgers' staff, whether they be on desktop or mobile. The bot includes bite-sized training modules related to a range of topics, from those directly related to the various roles and responsibilities at Honest, through to training relevant to life outside of work, such as time and money management or mental or physical wellness. Training can be automatically assigned to staff based on certain attributes such as their location, experience or current position and has led to 150 waiters upskilling to become Chefs.
Implementing training sessions or providing access to learning materials is one thing, but it's essential to have the right systems and technologies in place to ensure that the learning process is valuable; giving employees the skills to be more efficient in their roles. 
At The Bot Platform, we have solutions that will help you build your own personalised and accessible training programmes for your employees that will improve efficiency, increase productivity and engage employees. Get in touch to find out more.