A Global Tolerance Report, The Values Revolution, found that over two thirds (68%) of people think that businesses, governments and nonprofits all need to deliver more social and environmental change. With that in mind, and this year marking the 53rd anniversary of Earth Day, we want to explain why it's so important that sustainability is built into your business strategy and how technology can help.
The climate crisis is already having a real impact on the business sector. Many industries have seen negative effects from a changing climate, wreaking havoc on supply chains and production processes across the world. Extreme heat and unpredictable weather events can disrupt man-made and natural systems, making them less resilient. The costs associated with physical infrastructure damage and financial losses through operational disruptions grow year on year.
Addressing the climate crisis not only creates positive environmental change for us all, but has further reaching benefits than you might imagine. The Future of Sustainable Workforce reports that ambitious climate action could generate US$26 trillion in economic benefits between now and 2030, and create 65 million jobs by 2030, while avoiding 700,000 premature deaths from air pollution.
Unfortunately the study found that many businesses still aren't putting sustainability on the agenda, with 83% of employees surveyed saying their company wasn't doing anything, or enough, to fight climate change.
In this blog for Earth Day, we explore three of the ways sustainability can be integrated into your organisation:
Engaging Employees with Sustainable Practices
Your environmental policy might be more important to your employees than you think. In fact, the Future of Sustainable Workforce found that 72% of respondents are concerned with environmental ethics and 65% are more likely to work for a company with a strong environmental policy. Yet, over 40% report that their company doesn't communicate their environmental goals. In the current great attrition, can businesses afford to disengage with their staff on such an important social and environmental issue?
Organisations can implement simple initiatives to help engage employees with more sustainable approaches. For example, clearly communicate social and environmental objectives and performance or employee volunteering programmes. Investing business resources, including time and support, to contribute to what promotes sustainability undoubtedly sends a very strong message of organisational commitment.
Involving employees in shaping your organisation's sustainability objectives is a great way to get them engaged and on-board with your business' environmental vision. Technology systems can be used to great effect here. For example, The Bot Platform user, Ports of Jersey, launched Kermit – a digital assistant that forms part of their Sustainability programme, which allows staff to suggest areas they would like to see the company focus on. This gives them a voice and a say in the sustainable future of the company. Kermit also allows the Ports of Jersey Sustainability team to share messages, both about upcoming volunteering opportunities and mental health courses.
The power of engaging with your employees and listening to their suggestions is not to be underestimated. In 2019, 7,700 Amazon employees signed a letter, publicly urging the company to overhaul its climate policy, demanding that CEO Jeff Bezos act on the climate crisis and putting forward a proposal requesting a public report on climate change from Amazon's board of Directors. After the proposal failed to pass, employees attempted to confront the CEO, suggesting that Amazon should advance a timeline for reaching a zero emissions goal. The workforce activism of Amazon led the Board to agree that "planning for potential disruptions posed by climate change and reducing company-wide dependence on fossil fuels are important".
Since then, the company has created "Project Shipment Zero" and now has a long-term goal to power its global infrastructure using 100% renewable energy.
This was as a direct result of the actions of thousands of employees demanding action from their employer.
An Employee Innovation program is the perfect way to gather ideas and suggestions from your employees to help shape your company's sustainability mission; giving a voice to all employees and also saving and collating the feedback.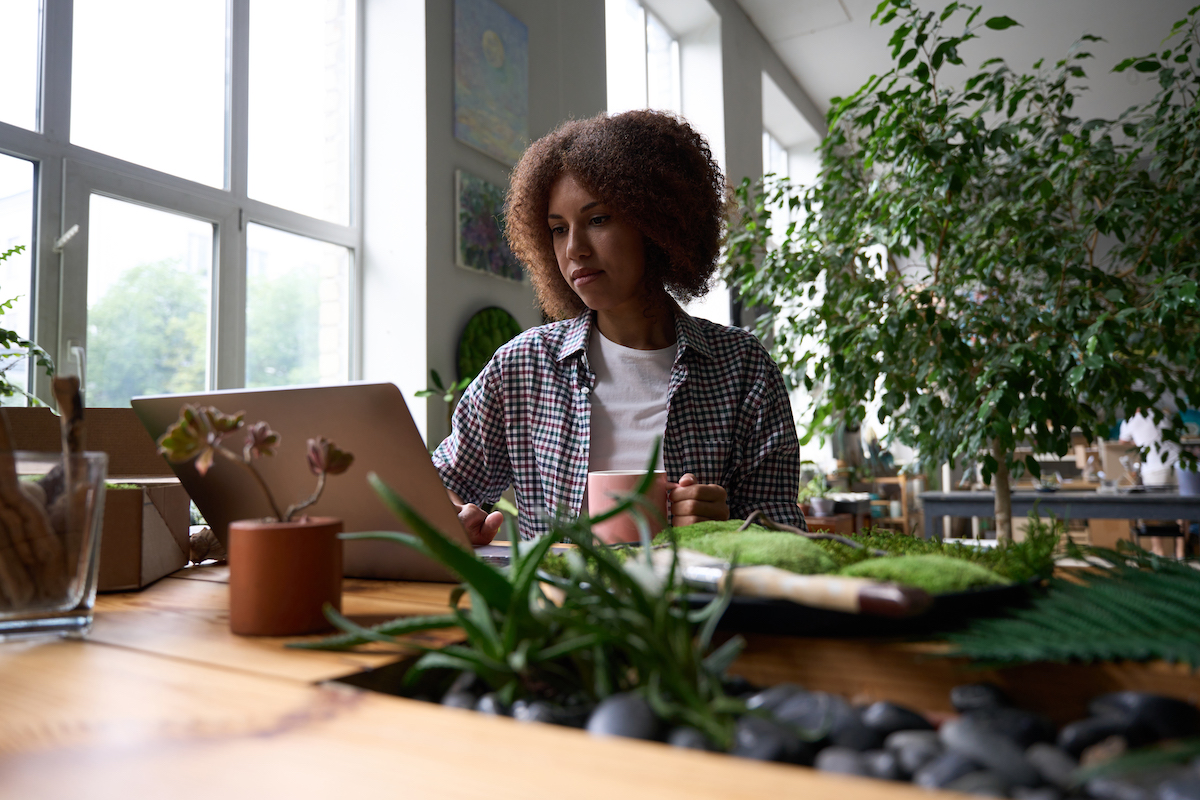 Create a workplace that's good for the environment and your teams
Office buildings globally alone account for 28% of energy-related greenhouse gas emissions from all the heating and cooling, ventilation, lights and equipment needed to go about doing business. However this is changing, as hybrid working becomes more commonplace and increasing amounts of people are working from home.
The last two decades have seen a rise in "green" office strategies that range from assessing the energy, waste and water consumption through to sustainable behaviour change initiatives. A great example of a company leading positive climate action is Microsoft, who in early 2020 committed to being 100% carbon positive by 2030, mitigating all current emissions and offsetting all historical ones by 2050.
There are many workplace adaptations and operational changes that companies can implement to make a positive environmental impact, from simple low-cost initiatives to larger scale changes. For example, energy efficient lighting, cycle to work schemes and effective waste recycling, to less air travel, switching to green energy systems and building redesigns to maximise energy efficiency. Even flexible working policies can help; more flexibility for workers regarding working locations and times could help to reduce commute emissions and workplace running costs.
Reducing energy emissions from workplace buildings has a clear positive environmental impact. However, workplace adaptations can also have a positive influence on your workers too. Humans operate more effectively when in spaces that reference nature, offer light, air and space. According to the Future of the Sustainable Workplace study, there are many known health and cognitive benefits from creating spaces that offer a closer connection to nature. By designing living buildings, "offices can transform into highly desirable places to work and have been shown to reduce employee absenteeism, improve mood, health, stress and mental fatigue, along with increased productivity and employee engagement."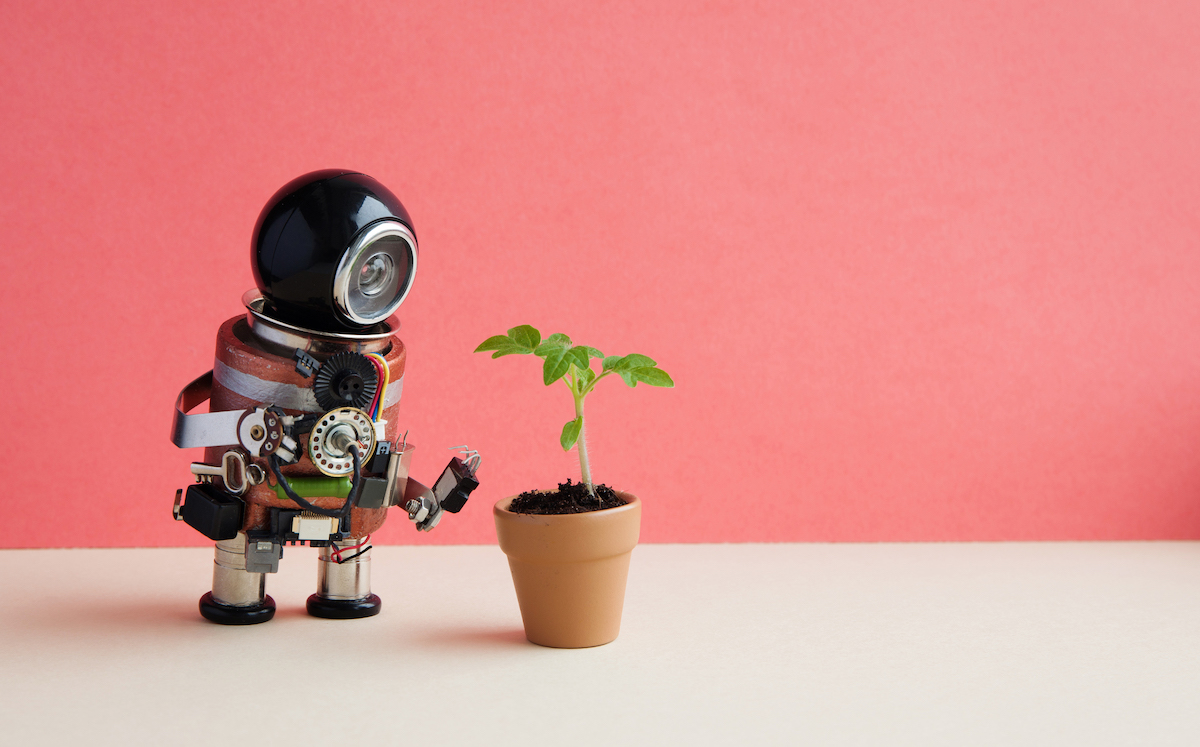 Utilising Technology for Sustainability
Technological developments are altering the way we work, offering significant opportunities to increase efficiency, reduce waste and streamline processes. With offices, factories, cities and homes getting 'smarter', this can be harnessed into significant efficiency, productivity and climate positive gains.
The Future of the Sustainable Workplace describes how "technology is a great enabler of sustainability, as it allows for efficiency gains and new, cleaner ways of doing things. As technology and science advance, we rapidly uncover new ways of working that provide more productivity and increased efficiency, empowering a more effective work life balance."
Technology is allowing us to work better and reduce the impact of many aspects of workplace activities, from the size of offices to worker transport and energy use. Working smarter and not harder has beneficial repercussions for our teams too; studies show that there are significant productivity gains that can be achieved through workers having more rest time; the 4-day work week or flexible working hours can be enabled through the efficiency gains that new technology provides. 
At The Bot Platform, we like to think we're already pretty environmentally friendly. Our carbon footprint is as low as possible by not having a physical office and allowing our staff to work remotely, which eliminates the carbon footprint that comes from the daily commute. We also try to be responsible with the providers and server infrastructure we use. 
Our platform is also designed to help your organisation run more efficiently. For example, our Bots can help your business to create paperless processes and reduce manual repetitive tasks. Companies like Ennismore and Clarins have turned previously hard copies and printed versions of company handbooks and employee manuals into digital alternatives that can be updated and distributed in real time without the need of re-printing. International non-profit organisation, Citizens Advice saved 3 hours per person, per month by building tools that automated manual and repetitive onboarding tasks, so their staff could spend more time on bigger things, like supporting their communities.
Not only can technology be utilised to improve efficiency but it can actually help nurture a culture of altruism and build sustainable practices in your workforce. You could create a bot which encourages staff to create weekly good deeds, like a local litter pick or beach clean; staff can select different types of good deeds to pick from or they can also suggest different acts of their own that can be added to a central database and then shared out as part of the next challenge. These challenges can even be gamified, where staff can earn points from how they perform in different challenges and add these points to a larger company total. This can help to boost morale and community, because so many people are working together to try to make a positive impact and pay it forward. 
If you want to integrate a culture of sustainability within your organisation, get in touch to learn how our systems can provide the technological support to help enable your sustainable practices.