Employee benefits and perks are incredibly important and many companies put significant amounts of effort into creating partnerships, offering benefits and corporate memberships to various perks programs.
For good reason too – a recent survey found that 49% of employees are likely to seek new opportunities in a year because of confusion or dissatisfaction about benefit schemes.
And when done right, and communicated effectively, a quality benefit program can have a huge impact – the same piece of research found that 78% of employees would stay with a company because they like the benefits, and 51% said benefits play a significant role in talent retention.
But aside from offering benefits that staff really want, are employers doing enough to promote the benefits they already spend time, money and resources on?
A 2022 study by The Hartford found that 70% of employers believe they don't – and their employees underutilize the services, benefits and programs they make available.
Using bots and digital assistants you can easily build your own Perks Portal that is easy to use, integrated with the channels your staff are on, available 24/7 and ensures the benefits you offer are actually used and appreciated.
Build one from scratch or start from our pre-made and easily editable templates.
How would a better employee benefit program help your business?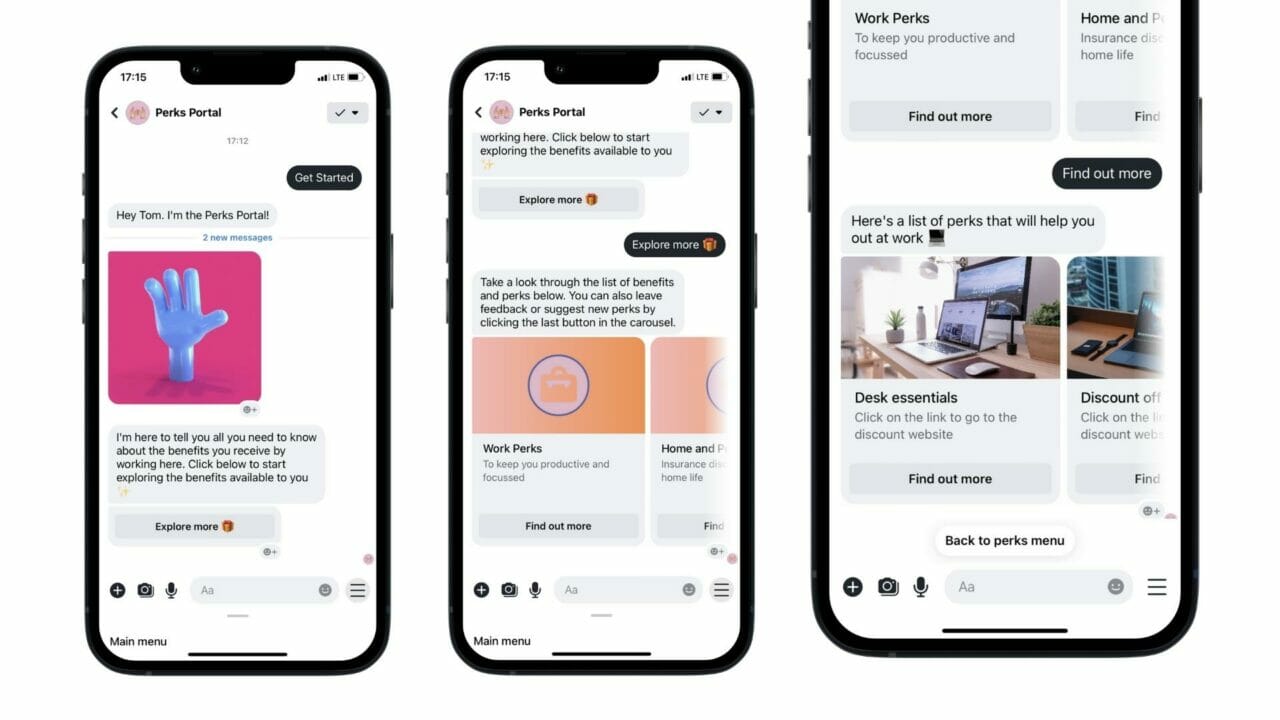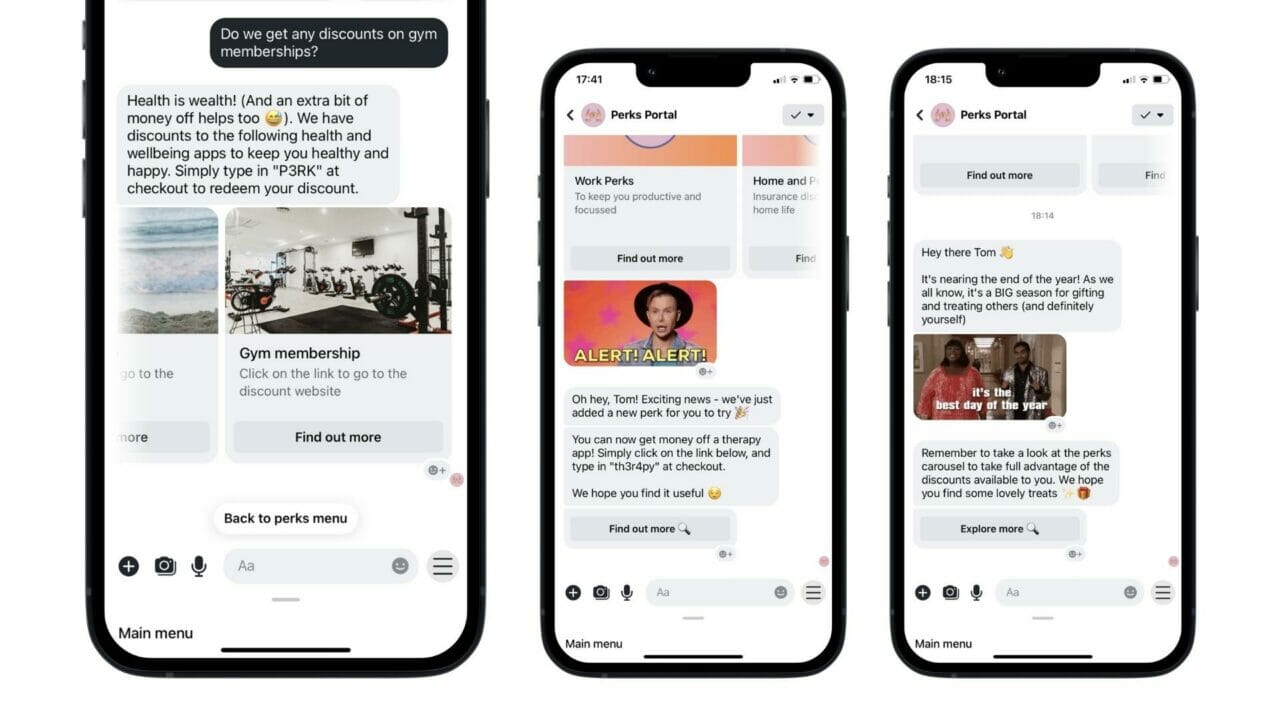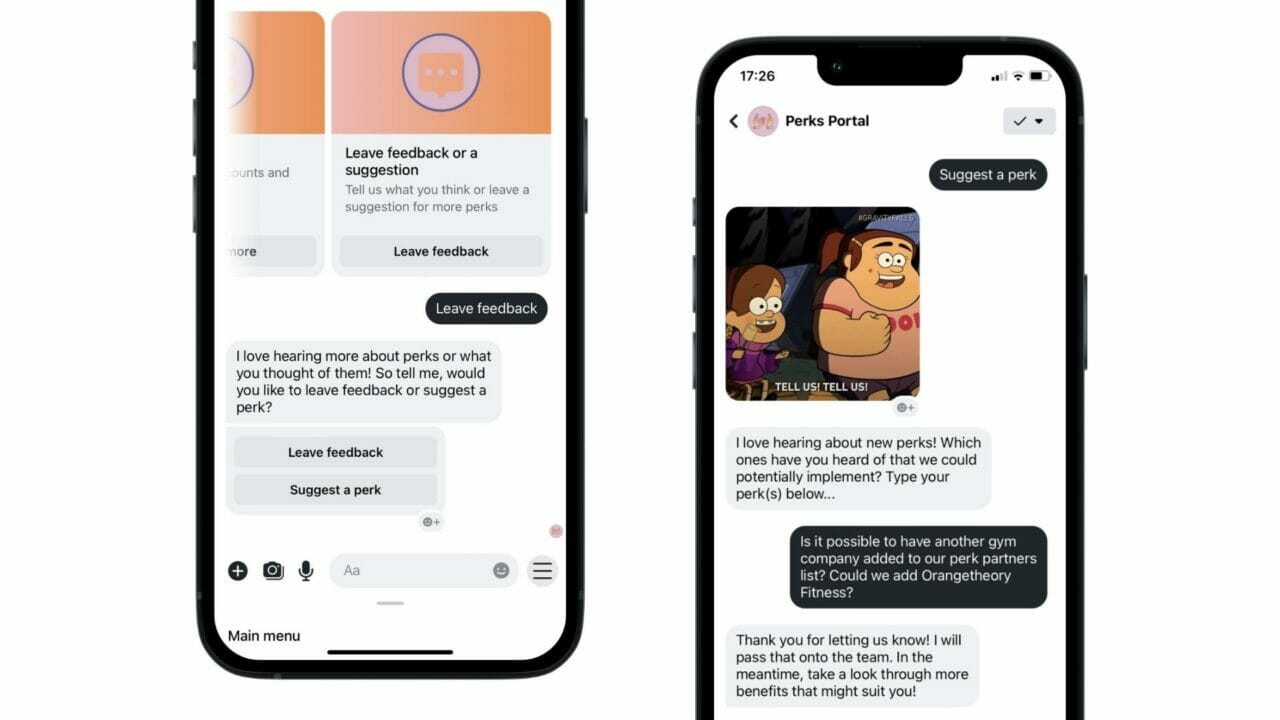 How can a Perks Portal help you?
An effective benefits program, benefits everyone.
Your staff place a large amount of value in their benefits and company perks. When done correctly, an effective benefit program increases loyalty, job satisfaction, engagement and retention. All of which are hugely important.
Build your own employee benefits and company perks portal, with The Bot Platform. If you're looking for more inspiration, you can access our Perks Portal overview document, here.
Place all your benefits in one easy-to-access, easy-to-use digital assistant. Integrate it with the channels your staff are already using. Better promote the benefits you offer, gather feedback and benefit related requests.
Maintain benefit program awareness by sending annual benefit reminder broadcasts, automatically messaging and introducing the company benefit program to new starters.