Most companies have a process for reporting incidents. In fact, it's demanded by laws in countries around the world, where employers are required to keep detailed, up-to-date records of any accidents or near misses that occur.
While many have a process in place though, a significant number are still very much legacy systems that require manual logging using pen and paper records stored in physical filing systems. And for those who have evolved their reporting systems to encompass digital record keeping, the majority of these still rely on physical incident report forms and manual data input.
Physical and paper based incident logging not only significantly slows down and complicates the process of reporting, but it also adds costs and carbon footprint to the employer. Not to mention, that it also significantly increases the risk that records may be lost or misplaced before they are officially submitted, or that human error takes place during the manual data entry and logging process.
It's time for employers to move on from these legacy systems, and adopt a far more user-friendly and impactful solution. Create your own Incident Reporter that's integrated directly into the communication channels and systems your staff are already using.
Make it available to use 24 hours a day, 7 days a week whether your staff are reporting an incident from their desk, or on the go using their mobile device.
Guide staff down a pre-set list of questions that need to be asked to best establish the cause of an incident, understand its severity, capture details of what happened and any evidence. Automatically alert key personnel and save incident details for logging and compliance purposes.
How would better Incident Reporting help you and your staff?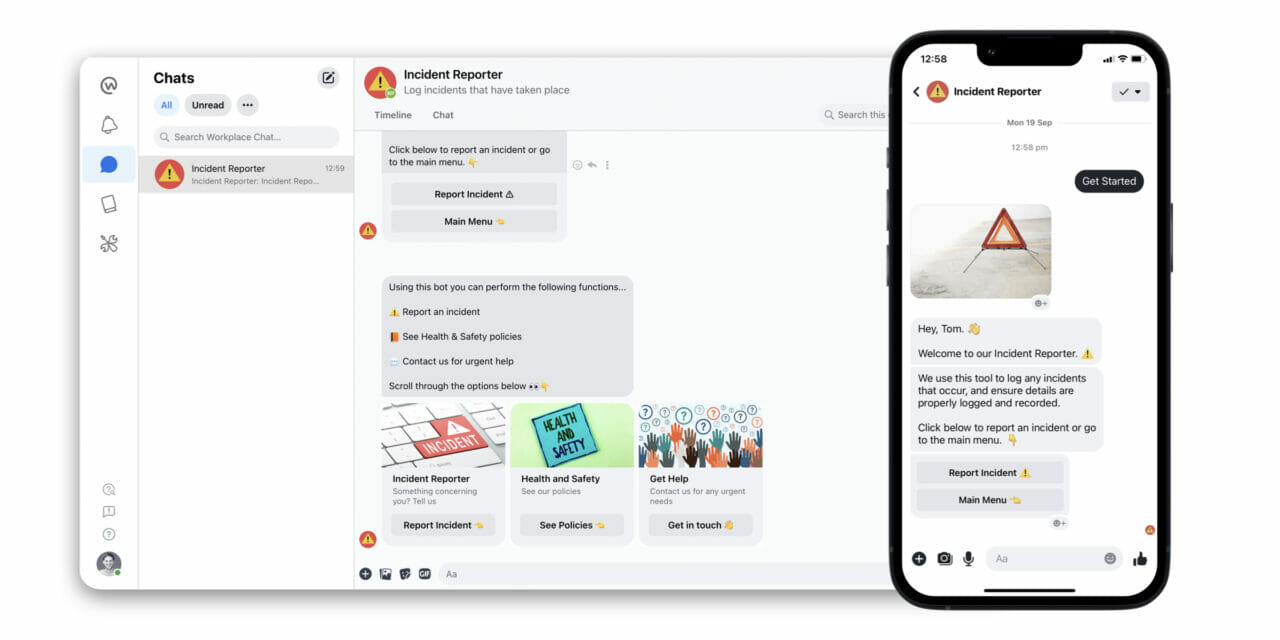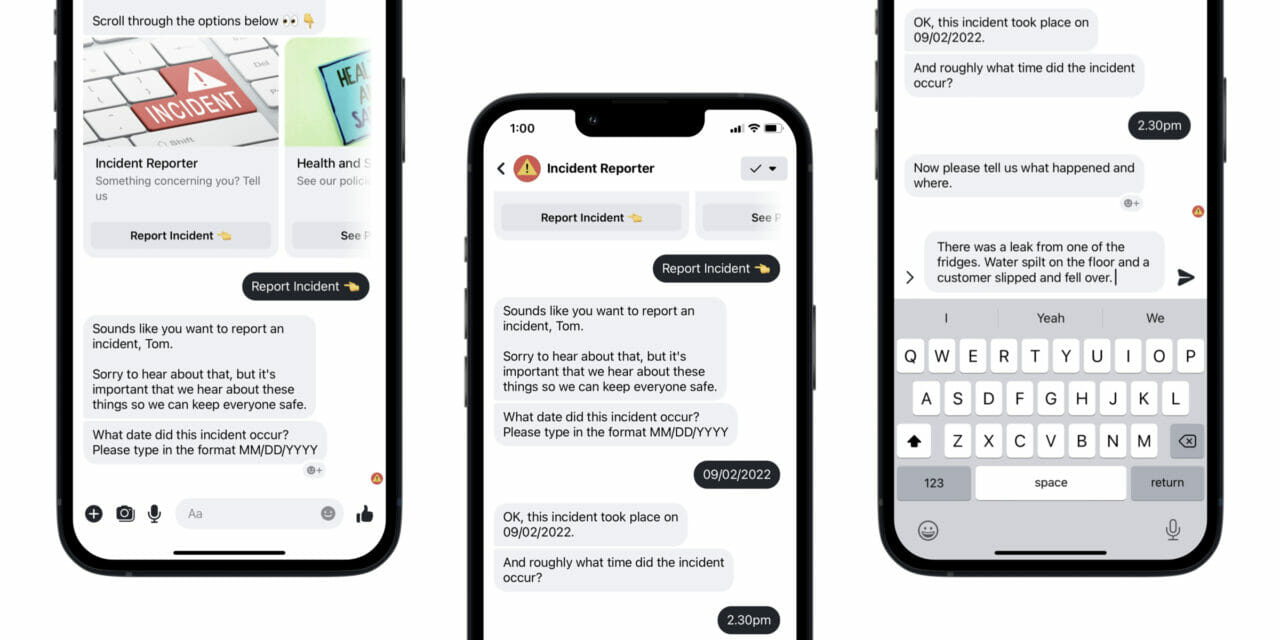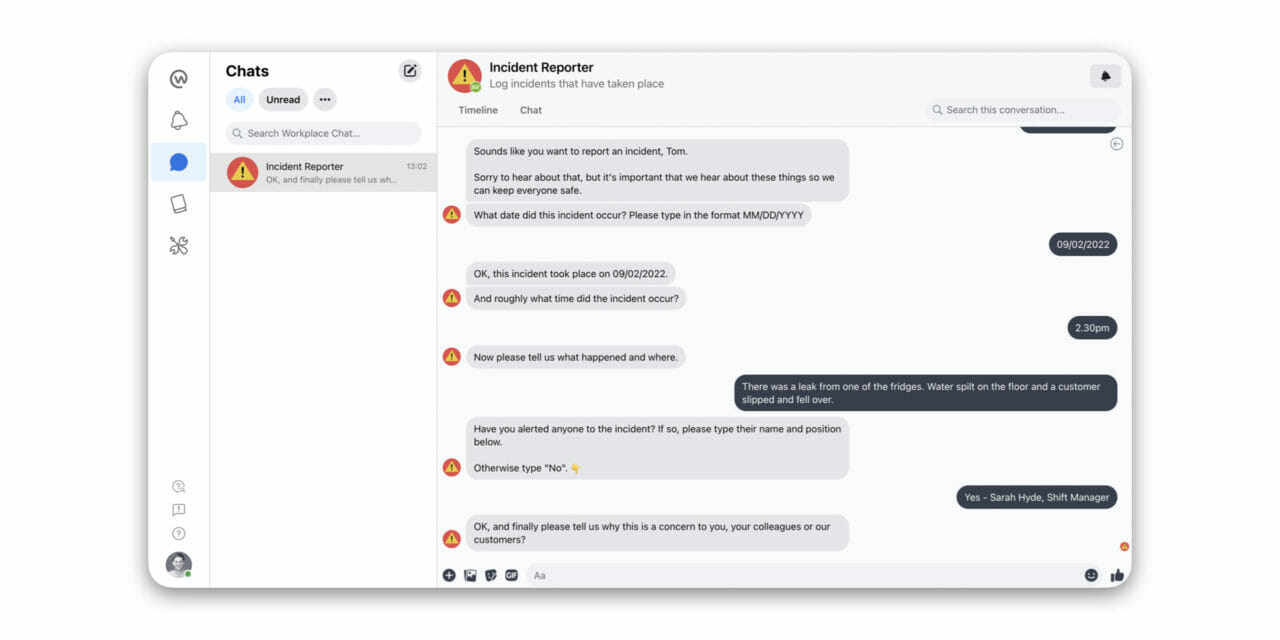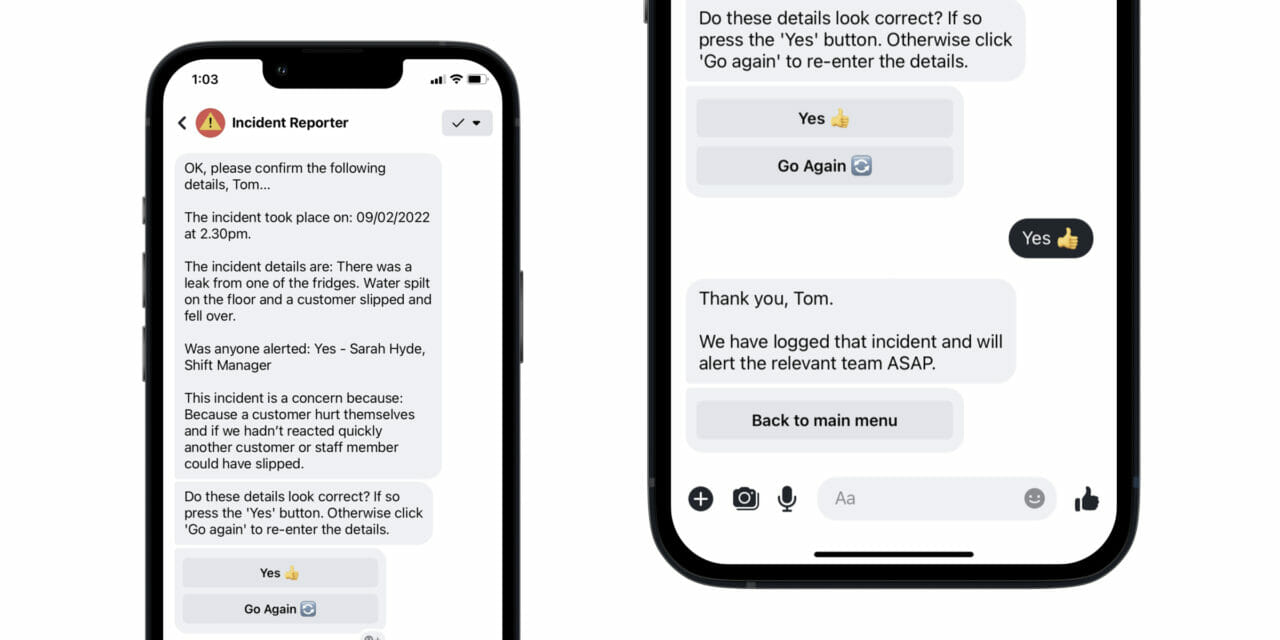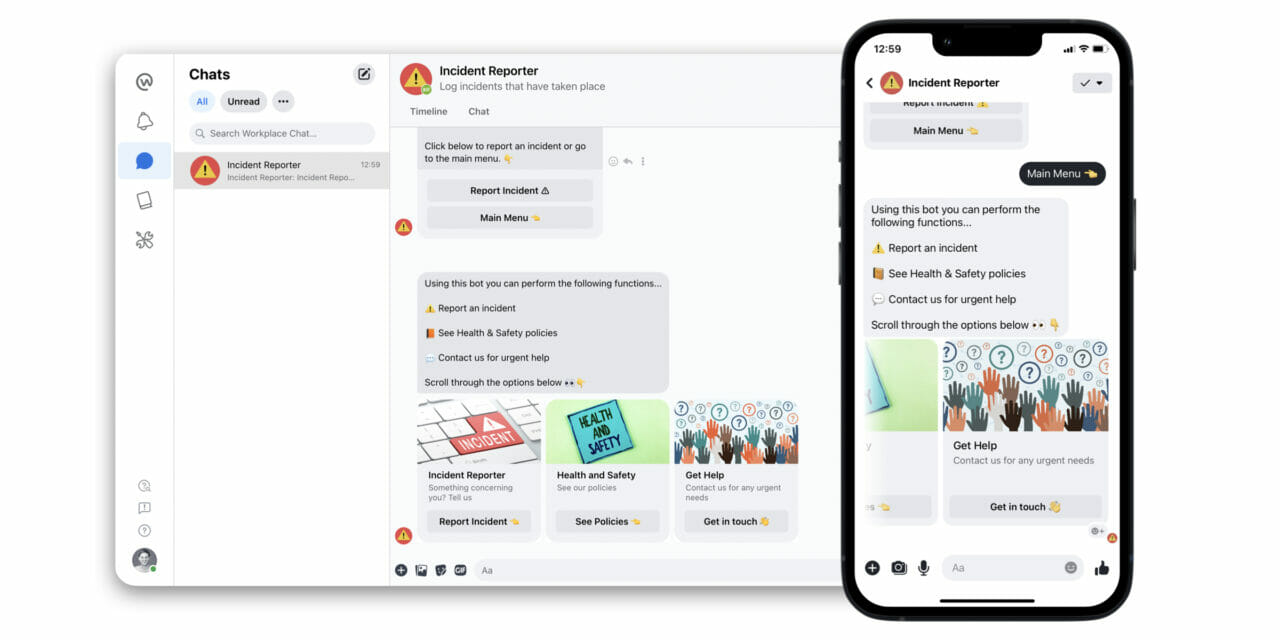 How can an Incident Reporter help you?
Equip your staff with bespoke incident reporters
Start in minutes using a pre-built incident report template.
Or build your own bespoke incident reporter from scratch and create a more holistic process that covers the different events that could occur for your staff, stakeholders or customers and the impact severity or response they should bring.
Enable mobile, real-time reporting
Better information and evidence capture
Faster response times
Improve security management
It's easier than you think – get in touch and we'll have you set up and testing in no time. 👋