We can all agree that 2022 was another tough year, full of constant 'unprecedented times'. It's been an ever revolving door of country leaders, the loss of a monarch that most people on the planet can't remember living without, and the feeling that some other chaotic news story is always just around the corner; so much so that Collins Dictionary announced that their word of the year was 'Permacrisis – an extended period of instability and insecurity'.
None of this does anything to calm the uneasiness that has become an almost familiar acquaintance these last few years. People are emotionally exhausted and in desperate need of good things; we've had all the rain we can put up with, it's time for the rainbow.
If you are in charge of a team of employees, you can create a steadfast and reliable environment that is a much-needed constant in a field of never-ending change. By making Employee Engagement one of your main priorities for 2023 you can supercharge your team and become the essential positive force that helps them to start the year with ambition and optimism.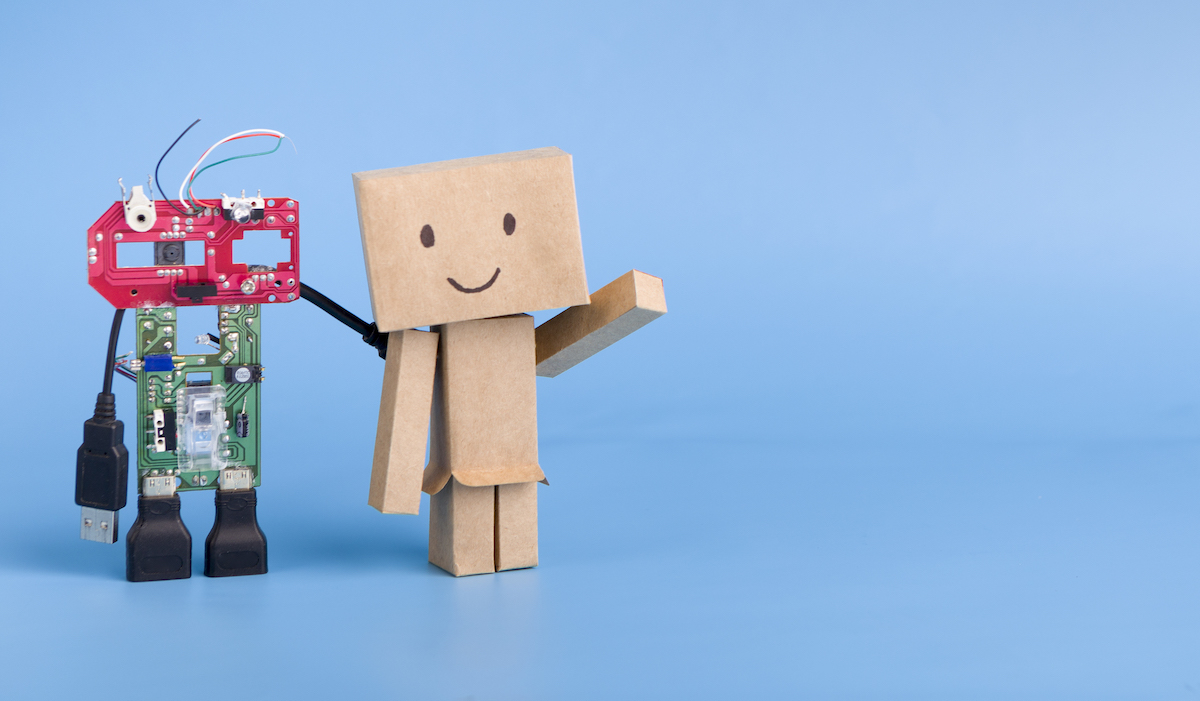 Creating a digital employee experience that is devoted to boosting engagement ensures that "employees are more present and productive; they are more attuned to the needs of customers; and they are more observant of processes, standards and systems" according to a study by Gallup. 
Bespoke bots that were created using our platform to boost engagement have increased response rates by 75% for staff surveys at a multinational technology conglomerate, while a global telecommunications company saw a 900% increase in employee recognition when they transitioned to a digital assistant on Workplace from Meta.
We take pride in the impact we can have on a company's Employee Experience, just a few changes can make all of the difference. Here are a few ideas for how you can use The Bot Platform to kick off 2023 with fully engaged employees: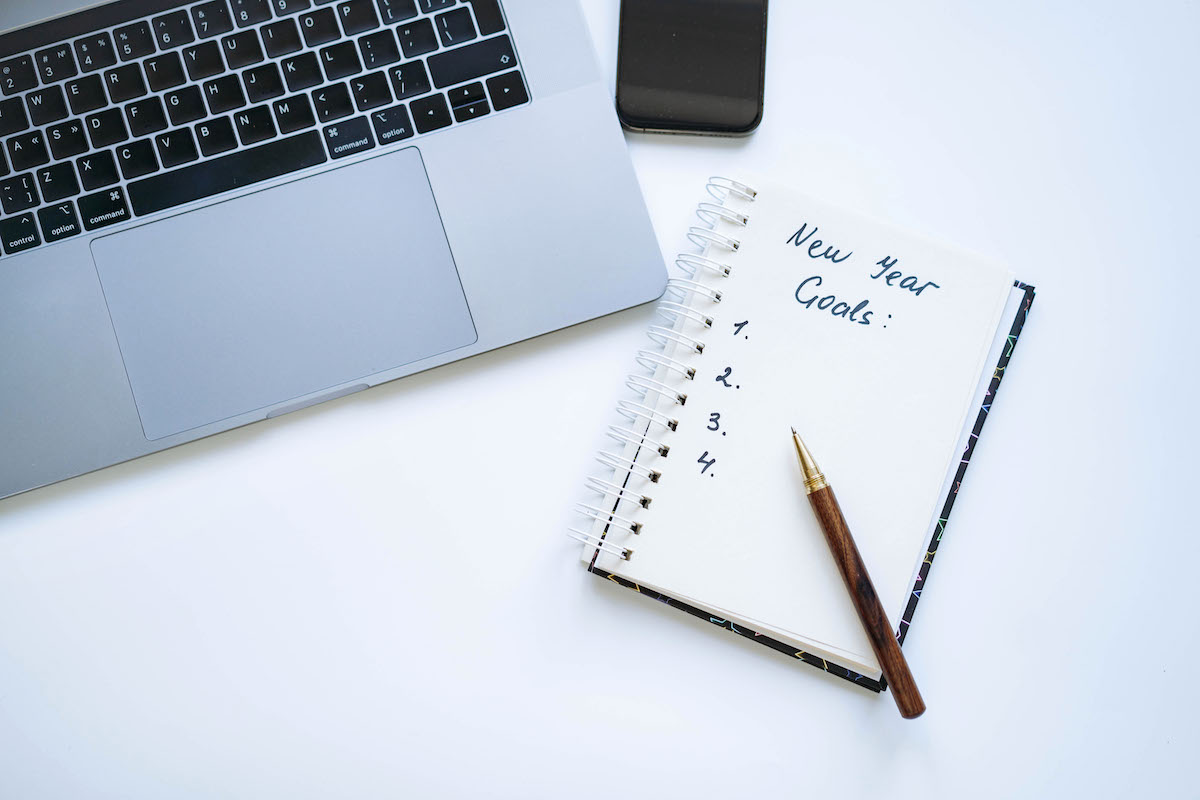 Wellness Resolutions Assistant
We've created a 'Wellness Resolutions Assistant', that can message your staff on Workplace from Meta or Microsoft Teams and ask what their physical / mental health and wellness resolutions are for 2023, the bot will then message them once a month throughout the year to see how they are doing.
Our Resolutions Assistant sends a broadcast to staff asking if they want to get involved, if they agree the bot can then provide inspiration to get staff thinking of goals, from running a marathon to visiting a new country or learning a new language. 
Once team members have entered their goals, the bot will send monthly check-ins to see how they are progressing, congratulating staff who are progressing well and encouraging team-members to think about the reasons why they may not be getting closer to their goal, whilst re-igniting a spark of determination.
Resolutions will feel more solidified when typed up, but also by having monthly check-ins, it stops team members from forgetting their promises to themselves, and ensures that your team begins the year goal-oriented and ready for a challenge. 

Find out more about our Wellness Resolutions Assistant.
Why not start 2023 by asking your employees about how they felt about the previous year?
Through gauging what employees thought the company did well at in 2022, whilst also asking where there is room for improvement, gives staff the ability and opportunity to vocalise what they aren't happy with in their role, making them feel empowered and listened to. It's a win-win for management as they get to identify any issues that could have dragged on for another year straight away, whilst also showing employees that they are valued and that their opinion matters.
The Bot Platform allows you to get a fast, accurate understanding of the mood of your workplace, this will give you the ability to quickly launch, manage and analyse company-wide surveys. Showing employees that their voice matters and their ideas are valued? There's no better way to engage employees than that.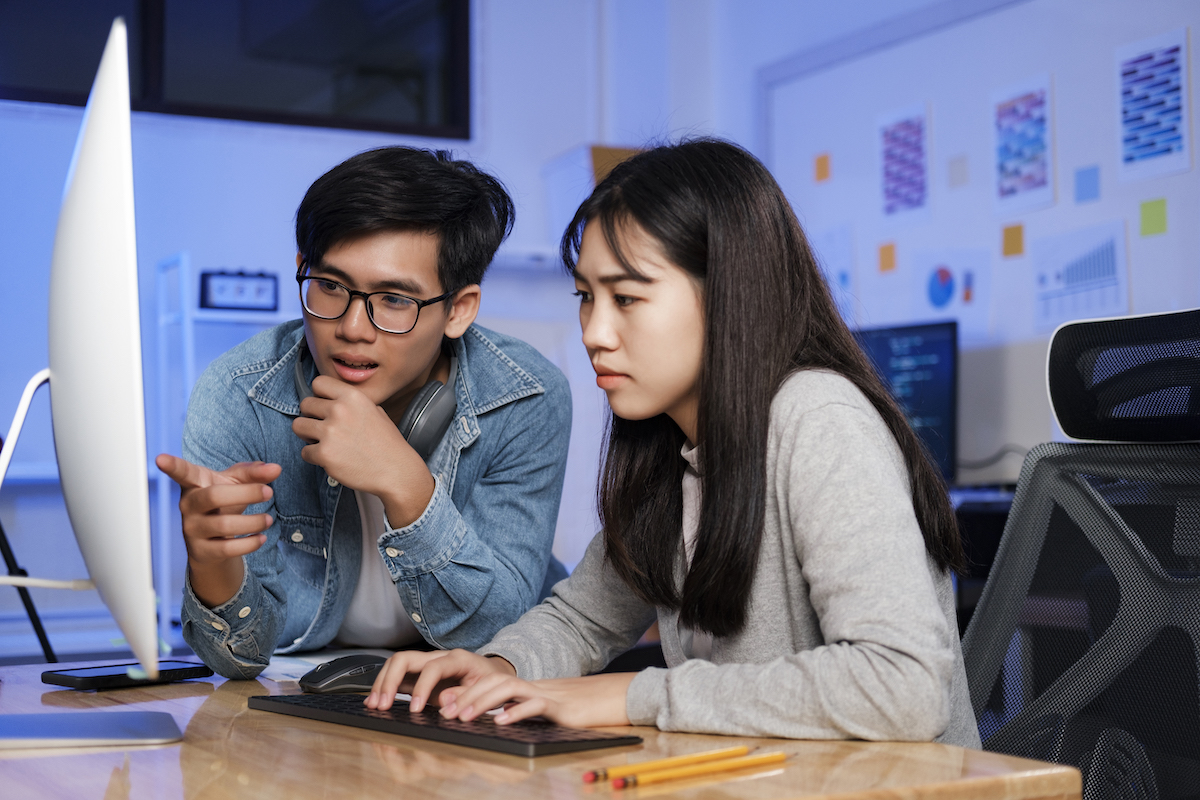 According to HR News, one of the biggest incentives that attracts an employee is the opportunity to acquire new skills in order to grow in their career. Investing in employee learning and development not only benefits the employee, but also the company, as the employees become better armed to tackle any work challenges that come their way. Training initiatives also help to keep the staff you already have engaged and happy as retention rates rise 30-50% for companies with strong learning cultures.
By creating a training initiative for 2023, you can further demonstrate to employees how much you value them, whilst also arming them with the skills to do their roles more effectively, saving you time and money in the long run.
Using bots on Workplace or Microsoft Teams, it's possible to create engaging digital learning experiences that live on the existing platforms your staff are spending their time on – they are mobile, on-demand and personalised for each staff member.
UK based restaurant chain, Honest Burgers, used The Bot Platform in this way to create Honest College – a personalised learning program that's integrated directly into Workplace and can be easily accessed by all Honest Burgers' staff. The bot included bite-sized training modules related to a range of topics, from those directly related to the various roles and responsibilities at Honest, through to training relevant to life outside of work, such as time and money management or mental or physical wellness. This all led to 150 waiters upskilling to become Chefs and a 100% completion rate on compliance training.
Find out more about the ways The Bot Platform can improve your training experience here.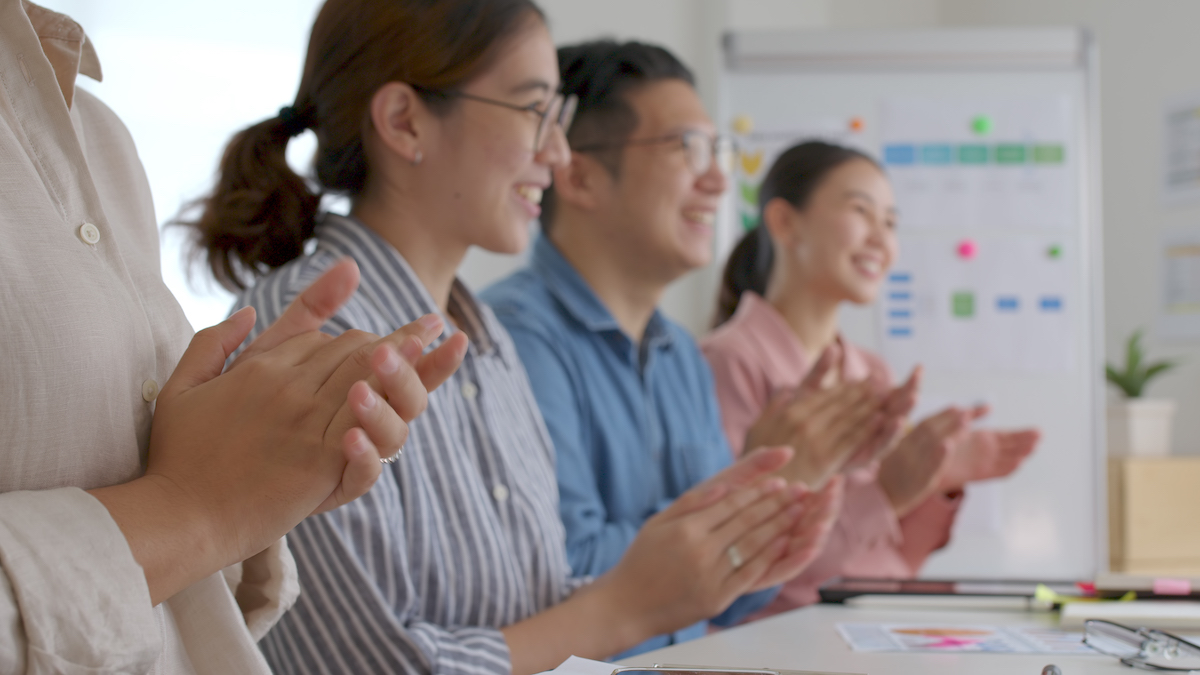 Launch an Employee Recognition Program
Harvard Business Review reports that 72% of businesses agree that recognition impacts engagement positively, while Deloitte found that employee productivity and performance are 14% higher in organizations with recognition programs than in those without them. It's clear that recognition plays an important role which helps to boost company morale and creates a positive work culture.
Why not launch an Employee Recognition program for employees in the New Year? It's a much-needed positive initiative that ensures employees constantly feel valued and appreciated at work.
Here is some inspiration for the type of bot you could build:
Peer-to-peer recognition encourages employees to make deeper, personal connections with their team members and to thank them for their contributions, either privately or publicly. Build a bot that allows staff to share personalized thank you notes with their colleagues or pick from a series of pre-approved company recognition templates.
Create a more pointed moment of time when employees are rewarded and recognised with a bot that allows staff to nominate colleagues for specific awards.
Staff can nominate colleagues and include additional details as to why they deserve the reward, or vote on a shortlist of candidates. Award categories could include stand out team, best project, inspiring leader, unsung hero, outstanding contribution, or any others you could think of!
Click here to read about how our clients WW and Globe Telecom used Employee Recognition programs to their advantage. 
By launching some or all of these initiatives at the beginning of 2023 you are setting the tone for the rest of the year. Showing employees that they are valued, listened to, respected and recognised can only be beneficial to your business, as when your employees are working to the best of their ability, so is your business. 
Get in touch for a FREE TRIAL with The Bot Platform here.