80 hours of work saved for employees, every month
100% accuracy on information being sent to new starters
60 successfully onboarded employees
After spending countless hours managing their onboarding program manually, LeadingAgile was ready to take the next step in productivity by introducing bots to their Workplace instance. What they needed was an easy-to-use platform that provided support, and was built with Workplace from Meta in mind.
Using The Bot Platform, LeadingAgile was able to build and launch four bots on their Workplace instance automating a number of onboarding related processes and tasks, such as notifying staff of key announcements, providing daily encouragement and sending out new hire surveys.
Click below to explore some of the solutions LeadingAgile have built using The Bot Platform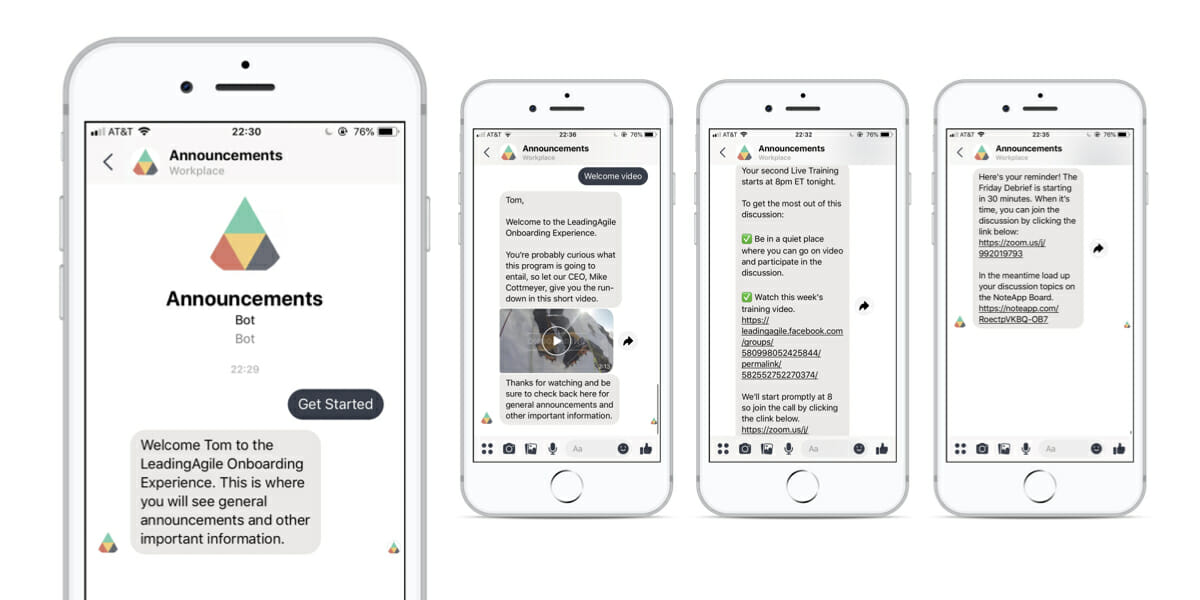 It isn't always easy to ensure messages are communicated from the top down, especially within a large-scale company. Using an announcement bot, LeadingAgile is able to remind new starters of the different meetings, calls and events that happen as a part of their onboarding program.
Providing employees with educational opportunities is something they expect and need in a career. As a part of their onboarding program, LeadingAgile also promoted learning and development opportunities to everyone in the program cycle, encouraging them to dive further into the training materials and resources available.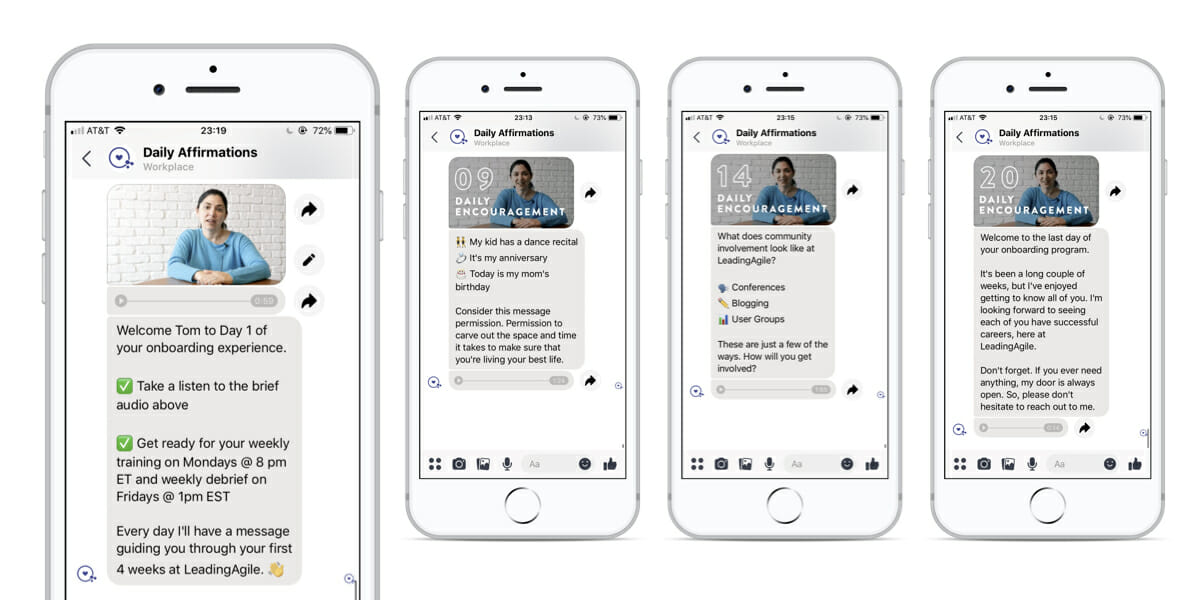 You can't build a successful business without consistency, and you can't be consistent if employees are constantly in and out like a revolving door.
LeadingAgile understands the importance of retention and built a bot that sends new employees a daily audio message from their Chief Cultural Officer to talk about aspects of life at LeadingAgile.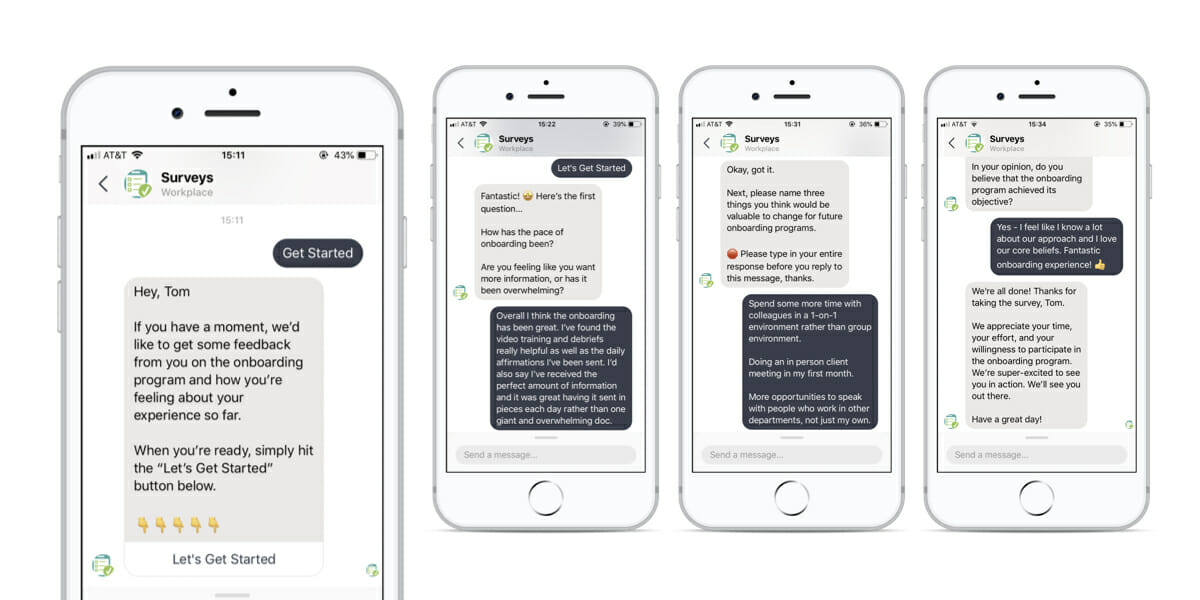 The onboarding program at LeadingAgile stretches across a four-week period.
To continually advance and improve the program, each week staff are sent a survey asking for their input and any concerns or worries that may be on their mind. The data and learnings that come from each survey is then used to continuously tweak and improve their overall onboarding program.
Before using bots, LeadingAgile team members used to handle the entire onboarding process manually.
Employees would literally copy and paste content from a word document every morning into Workplace Chat, turning this into a repetitive and repeatable task. The number of messages and information employees were receiving would be cut down due to the amount of time this took, meaning the information presented to staff members in each training cycle was different and sometimes fragmented.
Now, using bots and automation on Workplace, what used to take half a work day, every day, to complete, now only takes half a day a month.
The logistics of the program have significantly improved and the content experience for each employee is the same every cycle. The full program is set-up in less than a day and staff don't have to touch it again until the next program, four weeks later.
What LeadingAgile has to say
As a 100% remote company having new people feel part of the larger organization and provide them with relevant content and information can be a challenge. Bots on Workplace was designed to address this, while also saving us precious hours of time.