221 tracked instances of customer help and support 
88% of customers using the bot discovered options for more support
10 different types of help and support rolled-out
Home Group, a housing association with homes & services across England & Scotland, want to make it as easy as possible for their customers to find support if they need it, especially if they're finding it difficult to make ends meet. This includes support from Home Group itself and from other organisations, with personalised support options based on each customer's individual situation. 
To help customers access any support they haven't applied for yet, Home Group colleagues need to know what they have already applied for. This lets employees give customers specific advice, and helps them and their customers understand the variety of internal and external support that's available. 
Home Group wanted to enhance the in-person support they already provide to customers by connecting with the right technological data and systems to provide that guidance and support. If they could streamline and standardise signposting to the types of support available to their customers, they could ensure that the right information was gathered and help colleagues signpost customers to the resources and support they need.
Using The Bot Platform Home Group were able to rapidly plan, build and launch a tool that would provide a standardised process for colleagues to follow with customers. 
Click below to explore some of the solutions Home Group have built using The Bot Platform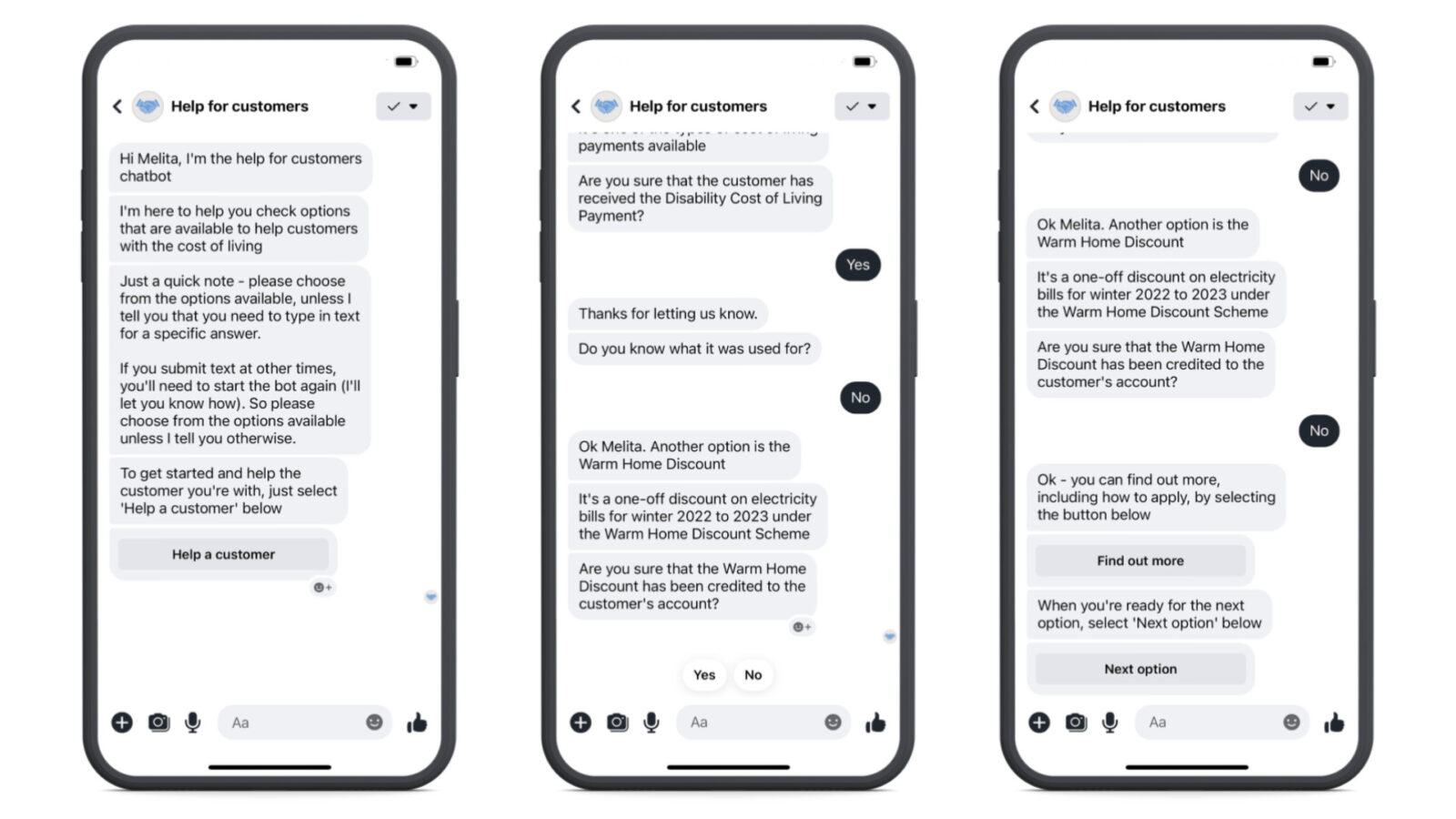 The 'Help for Customers' bot is accessible to all colleagues, in any location and on any device through Workplace from Meta. It provides a standardised process for colleagues to follow with customers to collect the relevant information on what they've already applied for, and maximise the amount of support that customers receive.
The bot connects to Home Group's existing technology systems to track the support that customers are eligible for, so that their colleagues can give personalised, real-time recommendations. 
Key Features:
Adapts recommendations based on geographical location, to ensure customers are applying for the support available in their location

Provides the URL links to direct customers to the appropriate sites to claim funding

Free text input allows colleagues to add personalised and detailed records

Anonymous tracking – the datasets created record individual submissions and enable session trackability without identifying customers 

Tracking colleagues' use of the bot.
Home Group identified that: 
88% of customers using the bot could apply for more types of support from Home Group

83% of customers using the bot could apply for one or more types of support from external organisations

85% of customers in Scotland using the bot could apply for more support

83% of customers in England using the bot could apply for more support
On average, customers using the bot had only applied for about a third of the support they were entitled to – so the bot could help them to be far better supported by signposting to the other types of support available.
The bot has also created positive impacts on Home Group's wider community work surrounding cost of living and fuel poverty, including:
Easier follow-ups with customers – they can check where they haven't applied for funds, and make sure they do

More visibility of the 'fund application funnel' for Home Group's benevolent fund

Helping other housing associations looking to use bots and digital assistants with ideas on how to automate and improve their ways of working.
"The bot has been a huge success! We're looking forward to working more with our customer and communities team to develop it further and make it even more useful for our colleagues and customers."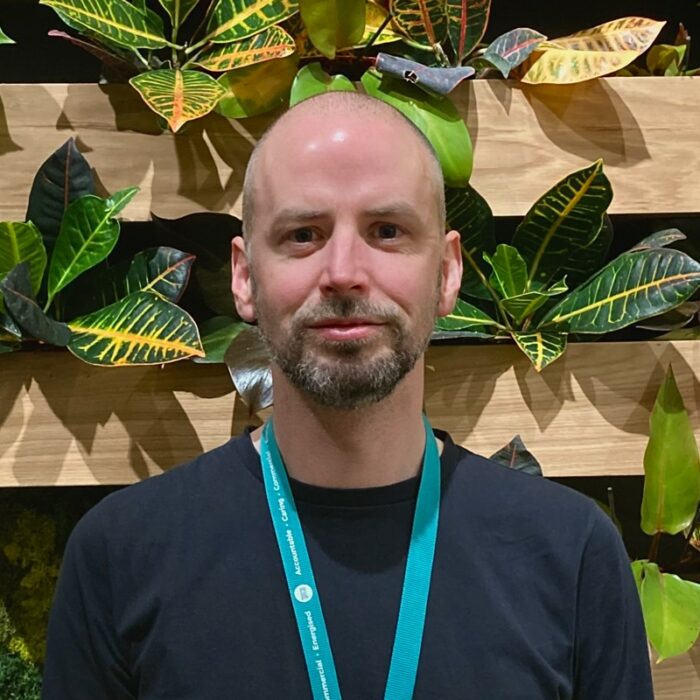 Want a free trial account so you can see how easy our platform is to use for yourself?
Enter your details and we'll get you set up in no time!