CIVICUS's Operations Team were looking for ways to save themselves time whilst simultaneously improving the speed and quality control of their operational and procedural processes.
The first challenge they wanted to look at was the procurement process around supplier agreements – they were often getting the same question 10 times a day from employees looking to procure new suppliers. Each time they received a question it took up the time of the Operations Team trying to answer it, but it also caused delays as staff had to wait for a response.
To remove this obstacle, they wanted to build an automated system that would tell people what they needed to know when they needed to know it, and allow them to share policy information and processes in a far more effective, personalized and relevant way.
After looking at various solutions, CIVICUS came across The Bot Platform and started building a bespoke solution that would work exactly how they wanted it to, and could be easily integrated into the communication channel their staff already use, which in this case was Microsoft Teams.
Click below to explore some of the solutions CIVICUS have built using The Bot Platform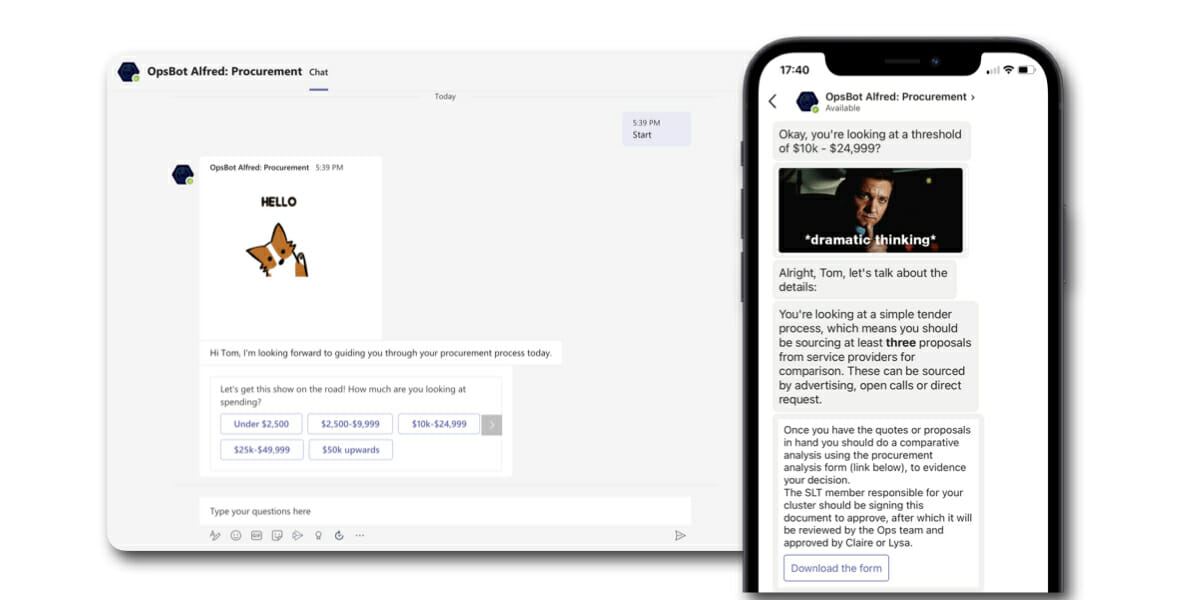 Just like Alfred Pennyworth was a loyal and tireless butler, legal guardian and personal assistant for Bruce Wayne, AKA Batman, CIVICUS's bot on Microsoft Teams is a similarly reliable automated assistant for staff looking to get guidance on all things related to supplier procurement.
Alfred talks staff through the procurement policy and process, what happens at each stage and provides guidance based on the type of service provider staff are looking to work with. The flow of the bot is a linear process that provides the relevant information and directs staff to the correct policies. It can also instantly answer questions related to all things procurement using The Bot Platform's keyword and message trigger functionality, meaning no matter the time of day, if staff have questions then Alfred is there for them.
CIVICUS's Operations Team then monitor the Ignored Messages section and add new content or answers based on any new needs from staff.
The Bot Platform is easy to use, intuitive, has all the options I'm looking for and integrates with all the products we currently use.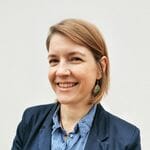 Alfred is incredibly useful because procurement is a headache for any organisation. It's been met with fantastic feedback. It's one of the best system changes we've implemented this year.