Create an open two-way dialogue 
According to a recent study done by VitalSmarts, one in three leaders are seen by their direct reports as someone who fails to engage in dialogue when the stakes get high.
According to Workplace from Meta's 'Deskless not Voiceless' research, only 14% of staff feel connected to their business HQ and this drops to just 3% when referring to the C-Suite and leadership teams.
Fortunately, using a Leadership Q&A bot, staff can submit anonymous questions and have them assigned to the relevant leader or department for review.
These questions can then be moderated in private before being answered either on Workplace, Microsoft Teams or in person at the next company meeting.
See a Leadership Q&A tool in action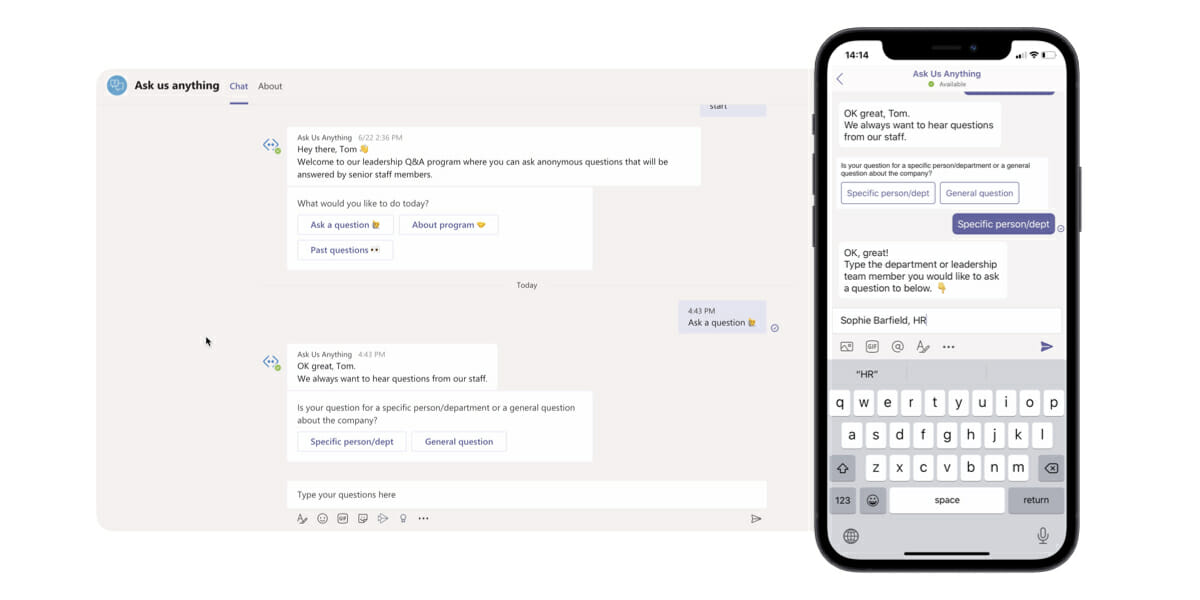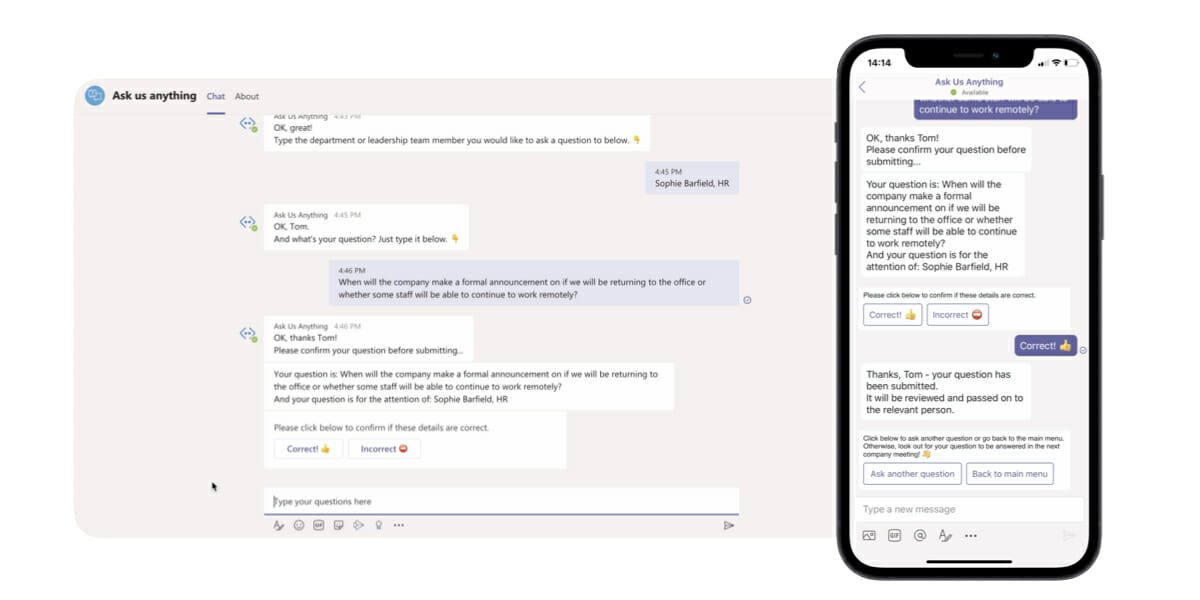 How can a Leadership Q&A bot help you?
Ports of Jersey, Travel & Transport
See how Ports of Jersey generated a 250% increase in questions being asked by staff
Build your own Leadership Q&A program with The Bot Platform
Easily create your own question, feedback or listening tools and integrate them with Workplace from Meta, Microsoft Teams or any digital communication platform of your choice.
Want to see just how quickly you could get up and running with our platform? Click below to book in a demo and we'll give you a free trial license to build an onboarding assistant of your own.