Efficiently conduct workforce research 
According to Hive, organization responsiveness to employee feedback leads to higher retention rates, lower absenteeism, improved productivity, better customer service and higher employee morale. The simple fact that employers are conducting a survey can send a positive message to employees that their opinions are valued.
Survey bot allows Workplace and Microsoft Teams admins to get employee input on a range of subjects including their mood, location, satisfaction, comprehension, and more. Surveys can then be sent to all employees or specific groups based on their location, department or seniority.
See a staff survey assistant in action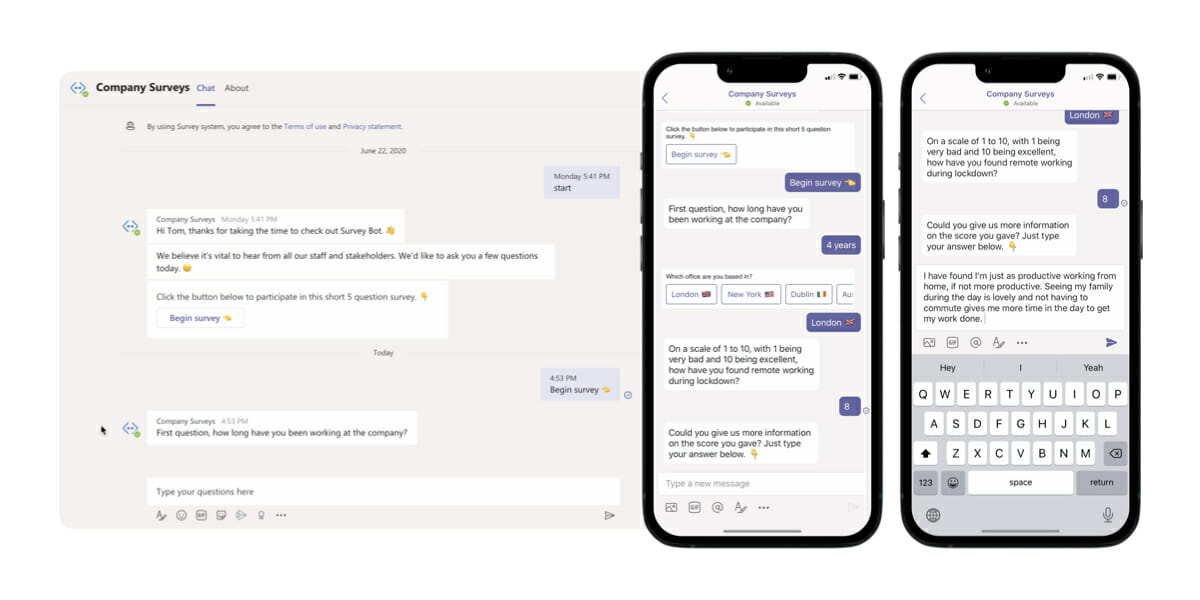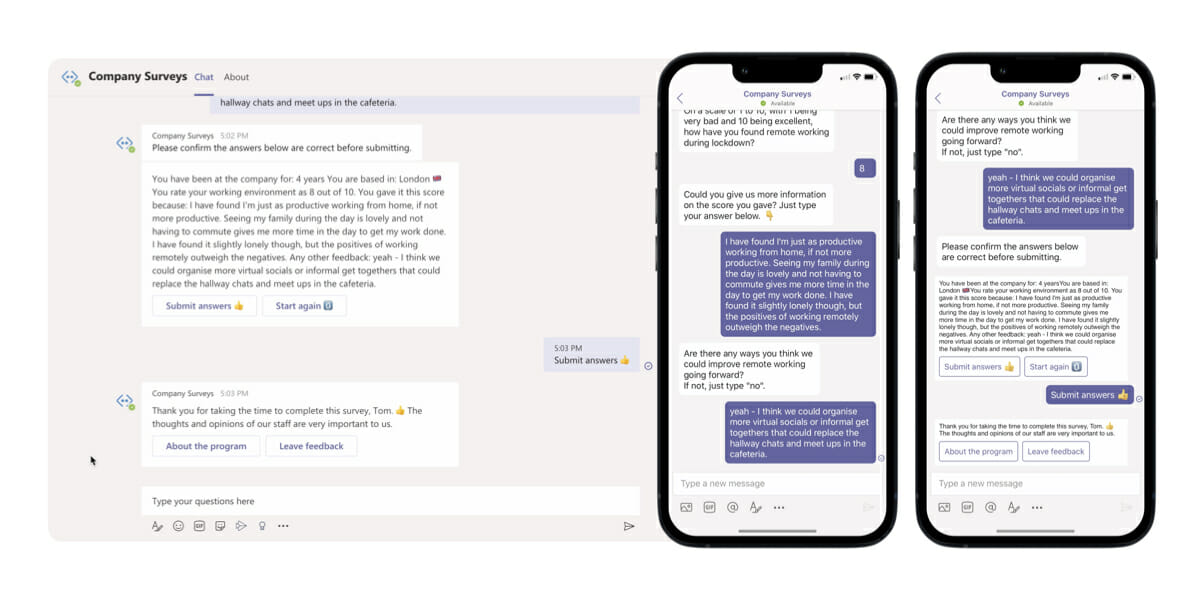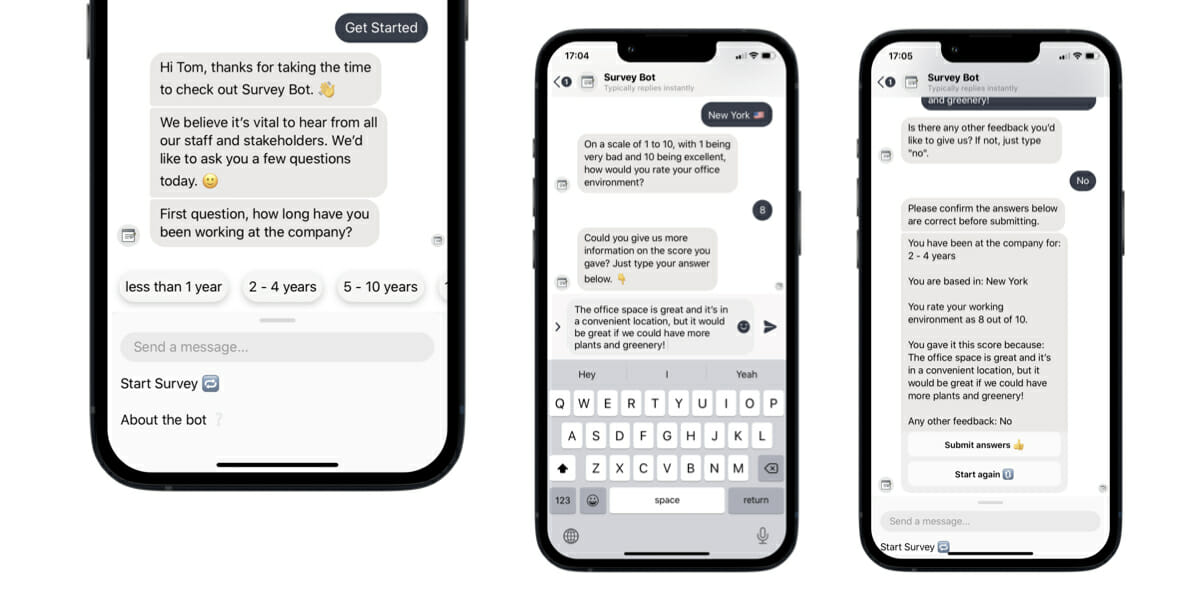 How can employee feedback help you?
See how Moneypenny achieves a 75% response rate on staff surveys.
Build your own survey assistant with The Bot Platform
Easily create your own employee feedback tools and integrate them with Workplace from Meta, Microsoft Teams or any digital communication platform of your choice.
Want to see just how quickly you could get up and running with our platform? Click below to book in a demo and we'll give you a free trial license to build an onboarding assistant of your own.