Build a crisis support system 
COVID-19 has caused major disruption to businesses and society around the world. Many companies have had to rapidly change the way they work, which has put a lot of pressure on Internal Comms, HR and Operations teams.
According to a recent Paychex Pulse of HR Report, which surveyed 1,000 HR decision-makers in the U.S., 98% of HR leaders say the pandemic has transformed their role; 70% say this has been one of the most challenging years of their career.
Using partners like The Bot Platform, it is easy to create automated tools that help solve some of the communication, engagement and operational challenges being faced by companies – whether it be sending crisis comms, keeping a newly remote workforce engaged, providing rapid training for new starters or planning for staff to return to business as usual working.
See a crisis response assistant in action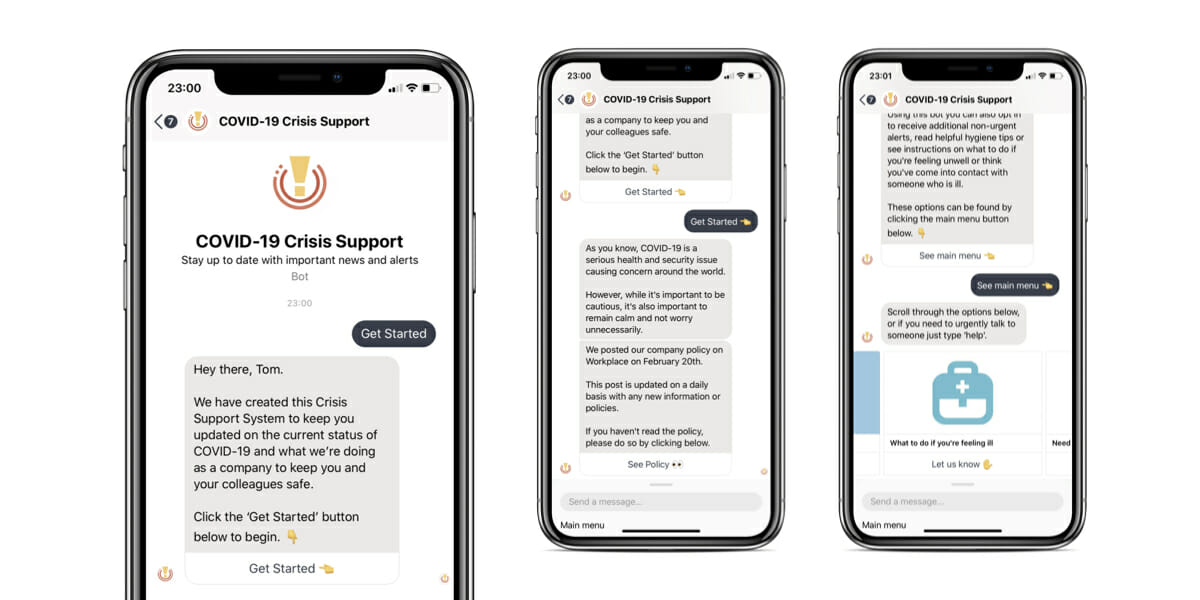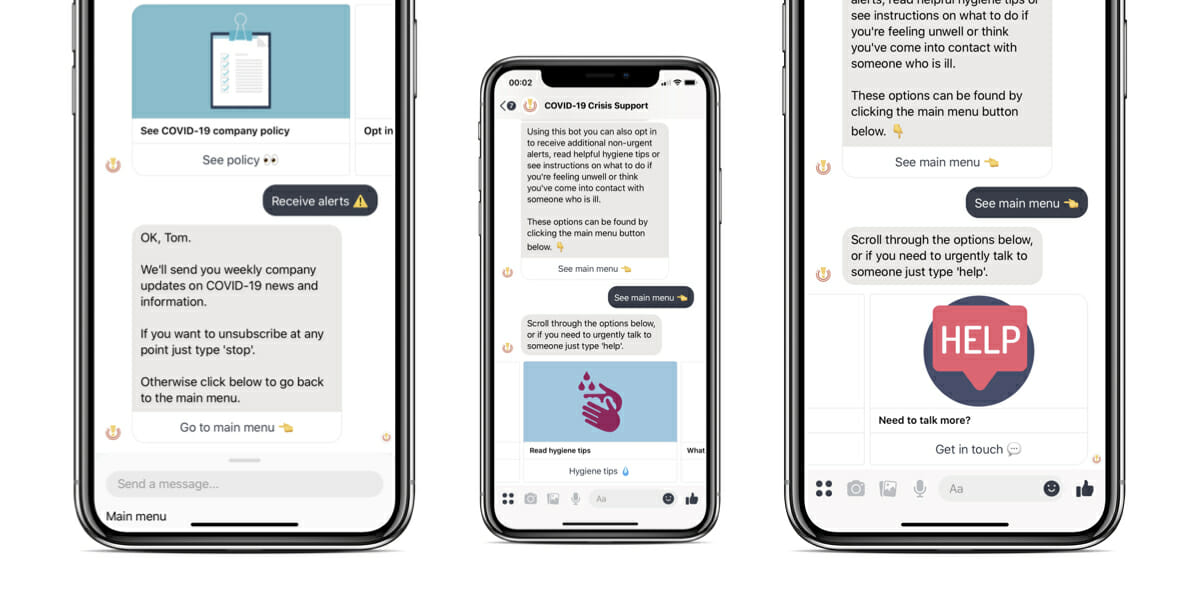 How can a Crisis Response bot help you?
See how Globe Telecom built a crisis response tool in less than 8 days.
Build your own crisis response tool with The Bot Platform
Easily create your own crisis communications tools and integrate them with Workplace from Meta, Microsoft Teams or any digital communication platform of your choice.
Want to see just how quickly you could get up and running with our platform? Click below to book in a demo and we'll give you a free trial license to build an onboarding assistant of your own.