The last decade witnessed an immense technology revolution. 
In just a few years we saw the mass adoption of social media, the launch of Google Drive and the push towards Cloud Computing. There were extraordinary developments in the capabilities of personal computing, mobile devices, live-video and photography. Augmented Reality, VR, 3D-printing, robotics and AI came to be. Self-driving cars appeared on roads and even rockets began to land themselves.
IT teams have had to stay at the forefront of this the entire time. Alright, maybe not the self-landing space rockets (depending on where you work), but definitely many of the other developments. 
As such, having to manage and work through incredibly complex and stressful situations is nothing new to CIOs, IT managers and their teams. In fact, a survey by GFI software conducted back in 2015 found that 78% of respondents said their job as an IT administrator was stressful. 😟
But 2020 put IT at the center of business operations like never before. 
The pandemic led to a cultural shift toward remote working and a rapid adoption of new communication and collaboration technologies. With this cultural shift, so too came a huge increase in the responsibilities and workload of IT teams. 
In CIO Dive's 2021 article, aptly titled "IT staffers are emotionally drained. Here's how leaders can support them" 61% of technology workers said their stress levels had risen since working remotely, and the threat of burnout lingers with 54% describing themselves as "exhausted". 
Workers themselves are also unhappy with the technology tools – and therefore the IT department – used by their employers. 43% of respondents to a ClickUp survey have been frustrated by the number of tech tools and apps they use for work, while 42% say their company is stuck in the "dark ages" when it comes to adopting new technology.
What do IT teams need? Support, resources and technology
There are a number of things that CIOs and IT managers need at the moment, starting with a good dose of empathy and understanding from the workers they serve, as well as more support and resources from senior leadership teams to help IT teams feel less stressed and more on top of their workloads and responsibilities. 
IT teams also need new technology solutions that will actually help reduce some of this workload, automate a lot of the repetitive tasks they are having to perform and improve efficiencies for everyone that relies on them.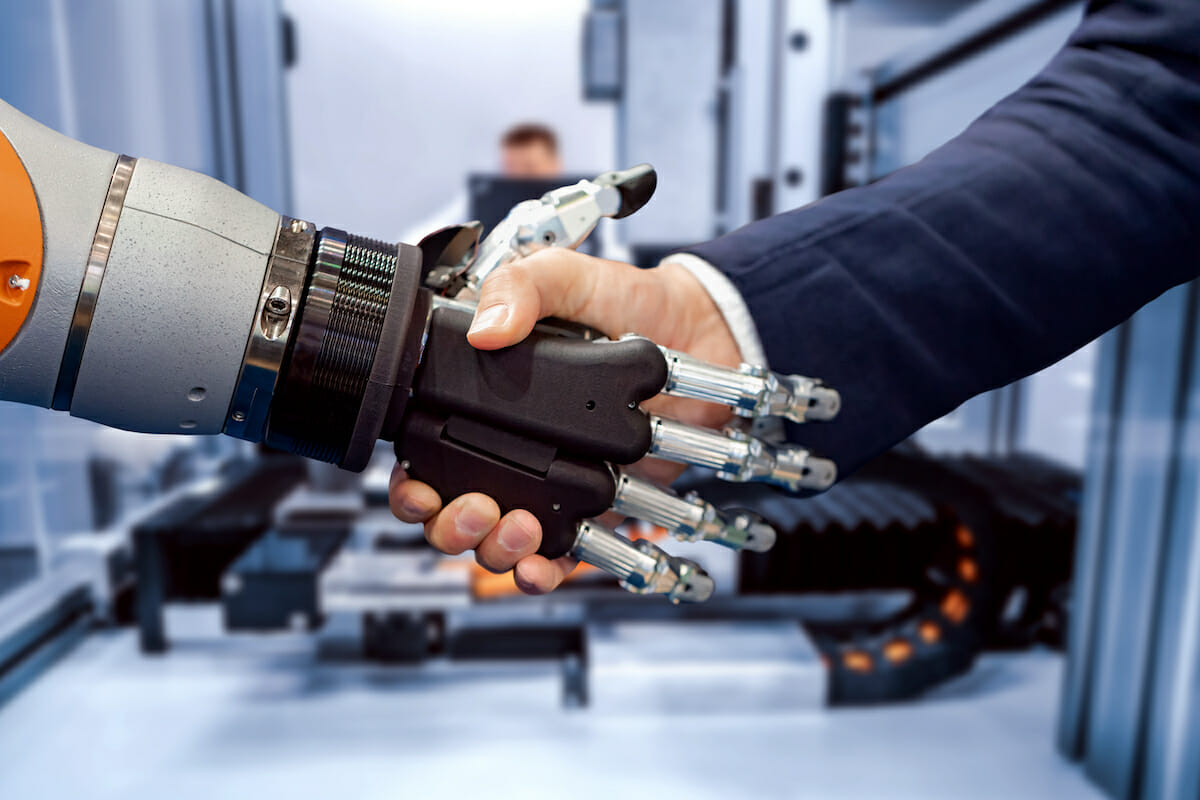 Bots and Digital Assistants are here to help
Well IT peeps – we feel you. And we're here to help. 
We have seen IT teams build all sorts of tools using The Bot Platform to manage their day-to-day operations, better integrate the systems they have and launch digital transformation initiatives that help to push the broader business forward.  
So to give you some inspiration, here are 6 ways CIOs, IT managers and administrators are using The Bot Platform to improve the working lives for themselves, their team and the broader workforce.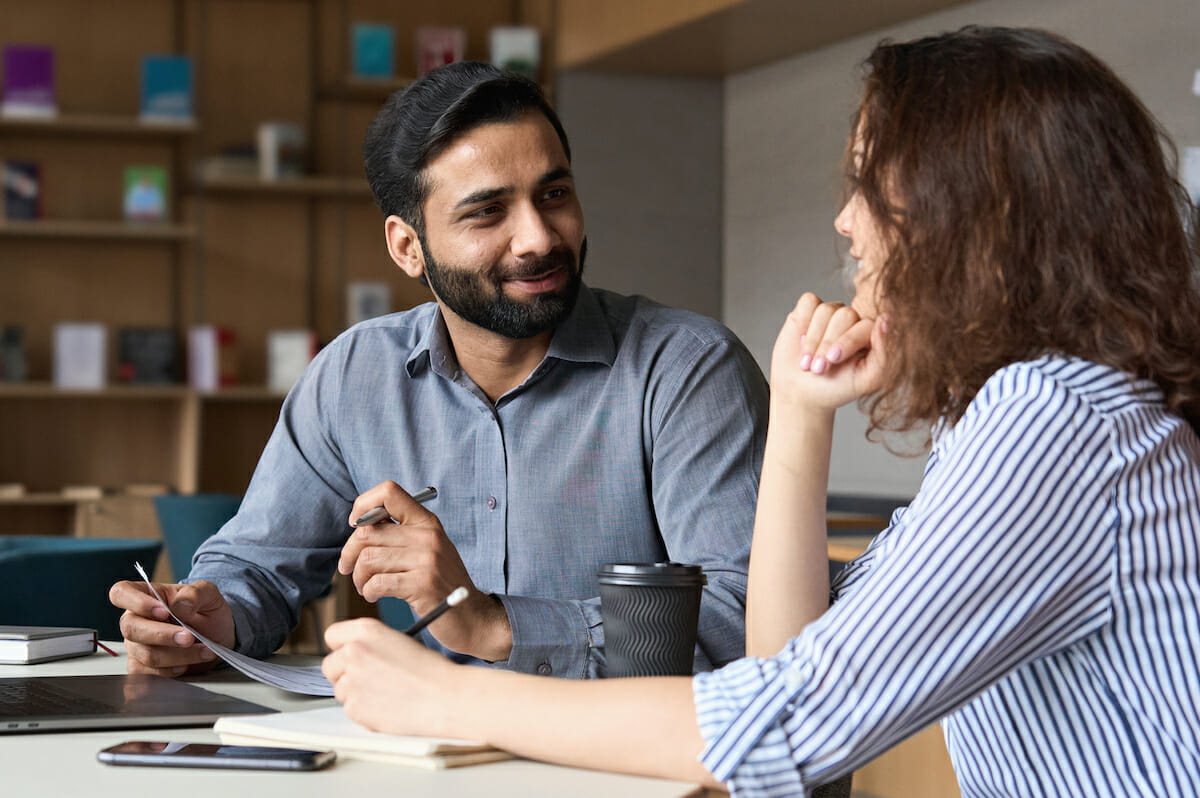 Internal Help Desks, IT related FAQs and ticketing systems
Even before the pandemic, 36% of organizations reported more than 2,500 service desk tickets per month, and 12% reported more than 5,000. With all the technological changes brought by the pandemic in how and where people work, IT service desks have become even busier than they used to be. 
When it comes to the nature of the tickets being submitted, 87% of IT managers say most are either easy or somewhat easy. But while the issue might be easy to resolve, the volume adds up to a significant amount of time – and with it, so does the cost with organizations, on average, spending approximately $15 per service desk ticket. 
If you're responding to 1000 tickets a month, that's costing you $15,000 a month. 
Being able to automatically answer these easier tickets will not only free up huge amounts of time for IT teams and service desk staff, but also save money. Plus, digital assistants being available 24 hours a day, 7 days a week, will significantly speed up the ticket resolution time and increase staff productivity as they can get answers and solutions when they need them while still allowing more complex issues or staff that need more hand holding to be directed through to a person in the IT team.  
Automated Help Desks can also be integrated directly into the communication systems your staff are already using, such as Microsoft Teams, Workplace from Meta, Slack, Google Chat or Zoom, meaning staff don't need a separate app to quickly and easily get help. 
Device troubleshooting and diagnostics
Following on from Automated Help Desks, IT teams have to spend a huge amount of time performing device troubleshooting. Quite often, the diagnostics process is a relatively simple series of steps that staff can perform themselves if they knew how. Research conducted in December 2021 found that of all the internal support tickets being reported to an organization's IT department, nearly all of them were relatively simple issues that could easily be triaged and solved through an effective troubleshooting message sequence.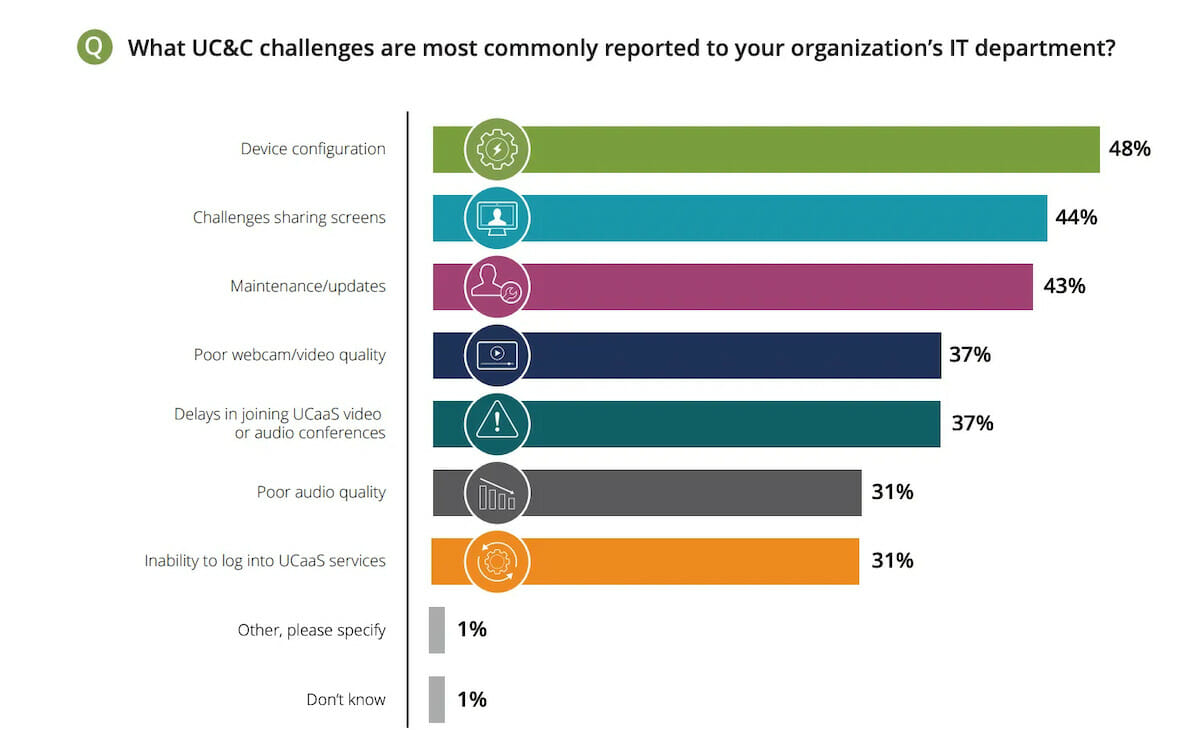 For example, of all the tickets submitted the top issues are around Device configuration (48%), Challenges sharing screens (44%), Maintenance/updates (43%), Poor webcam/video quality (37%) and Poor audio quality (31%).
Sumir Karayi, CEO of 1E, says "Investing in self-service functions for employees also helps take some of the burden off of IT workers and lets other employees solve technical problems before elevating them to the department."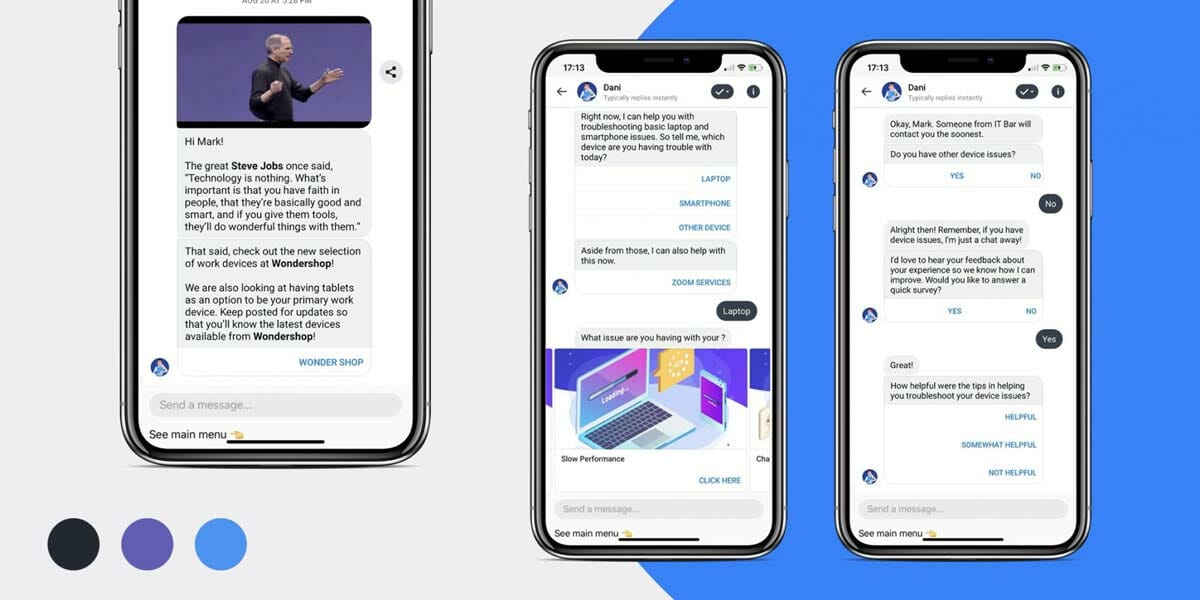 One of our customers, Globe Telecom, has done just that with the creation of their Device Anomaly Investigator, aka DANI. This automated assistant lives on Workplace from Meta and is accessible to all their staff – office based and working in retail stores on the frontline. If the device issue can't be resolved automatically, staff can then book an appointment with Globe Telecom's 'Mobile IT Bar'.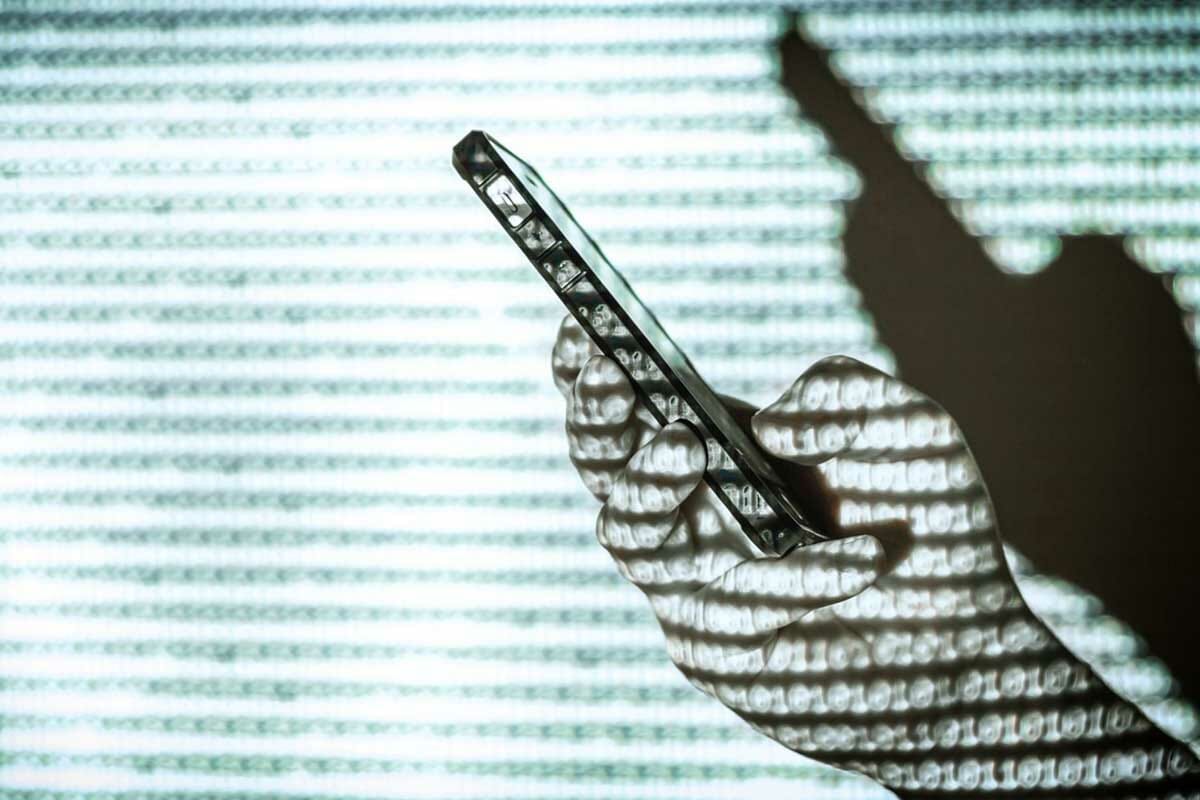 Asset management, security announcements and compliance
According to IT consultancy, Quostar, asset and data management is a top challenge facing IT managers. The ever-increasing number of devices in the workplace means more monitoring and maintenance. Plus, as well as using approved devices, the threat of Shadow IT – hardware or software used by staff without the IT departments approval, is another increasing problem – whether that's for data storage and file sharing, personal messaging or online CRM solutions. 
With the additional complexities around the hardware and software being used by staff, it's not surprising that 91% of enterprises globally have reported an increase in cyber-attacks following the move to remove working, according to a survey by VMware. 
This is another area where bots and digital assistants can support IT teams by helping with asset management, ensuring staff are clear on data and device policies and regularly updated for compliance purposes. If an urgent security announcement or alert needs to be shared, whether it be relevant for all or specific groups of staff, the bot can send those messages, and automatically follow up for any confirmation or required actions that need to be taken.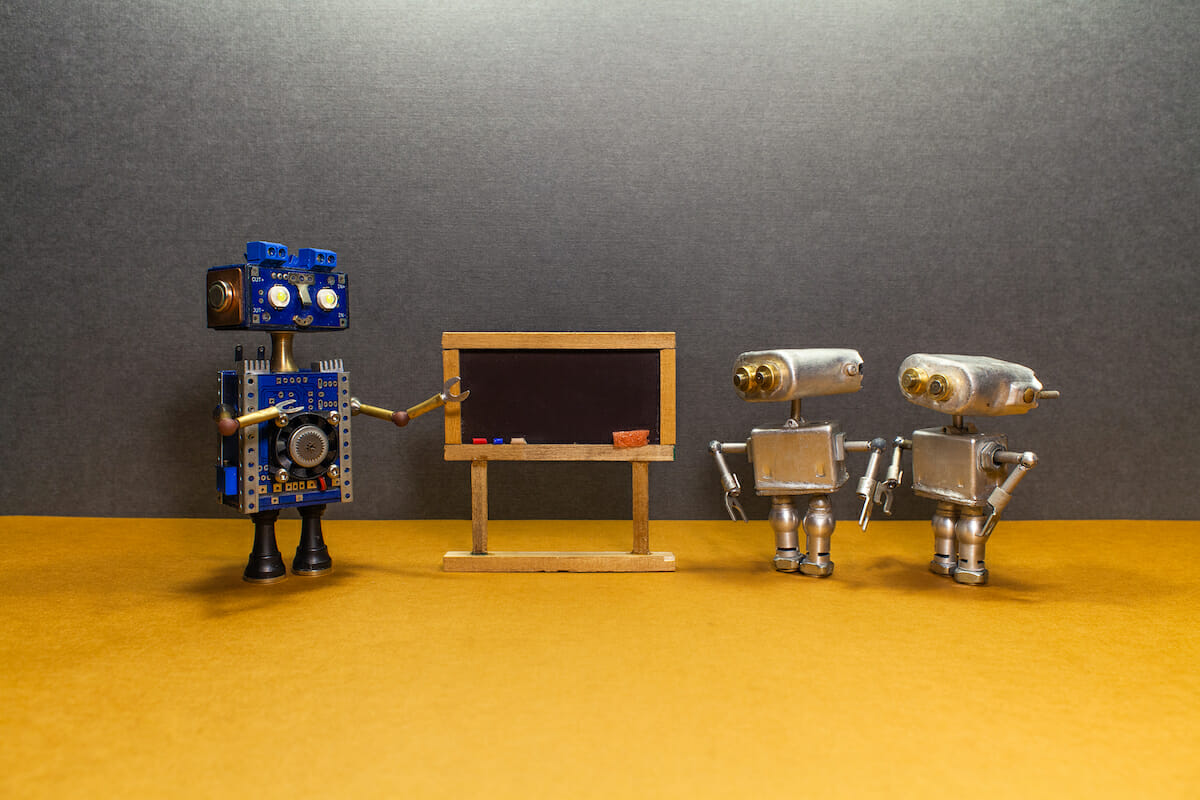 While 42% of staff say their company is stuck in the "dark ages" when it comes to adopting new technology, you know that whenever new technology tools are rolled out or better integrated with another – there will be confusion and complaints from employees. 
But as a Greek philosopher once said "The secret of change is to focus all of your energy not on fighting the old, but on building the new" – and it's here where bots and digital assistants can help. 
Automating the communication process around technology changes, rollouts and updates can save IT teams a huge amount of time, as well as resulting in a far quicker, easier and smoother experience for impacted employees.
For example, US based Investment Bank, Mariner Wealth, built a bot to handle the rollout of a new company wide phone system.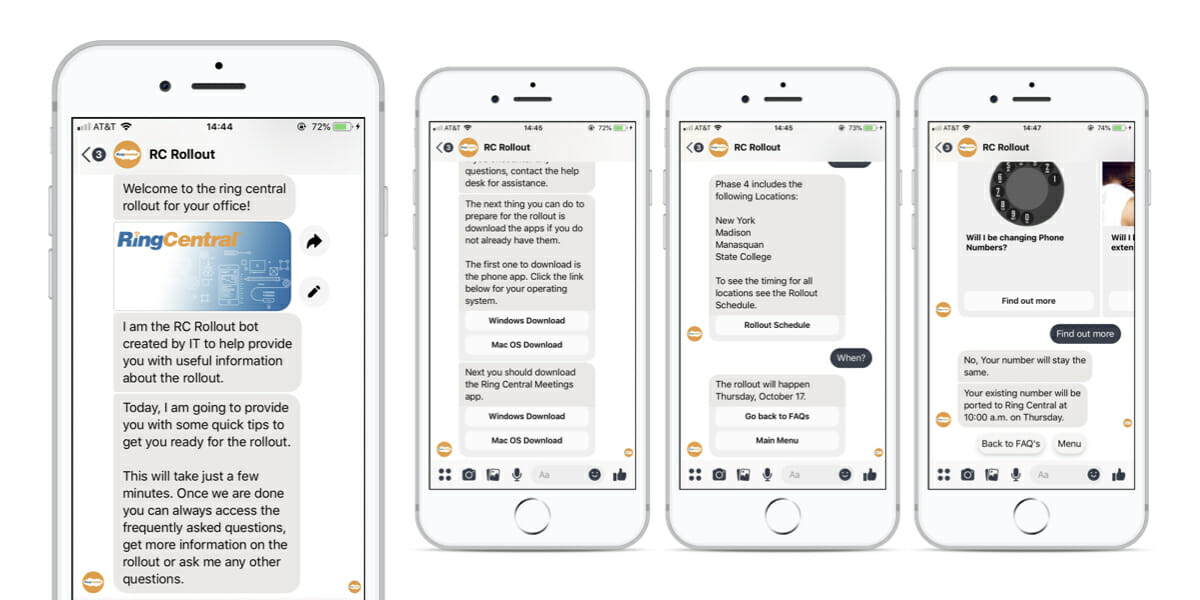 The bot performed tasks at 3 different stages of the rollout. In the pre-rollout stage the bot proactively messaged all staff who were going to be impacted and gave details on when the rollout would occur, the reasons and benefits of switching technology, how the rollout would work and the very minimal planned disruption they were expecting. 
The bot could also direct them to training materials on the new system and answer frequently asked questions such as whether staff would lose their voicemails or be assigned different numbers.
Staff were messaged on the day the rollout was taking place, and then sent check-ins in the days that followed to see how they were finding the new tools, what they thought of the rollout process, what could be improved and whether they needed any more training.
The result was a seamless new technology rollout to staff based across 35 different offices around America.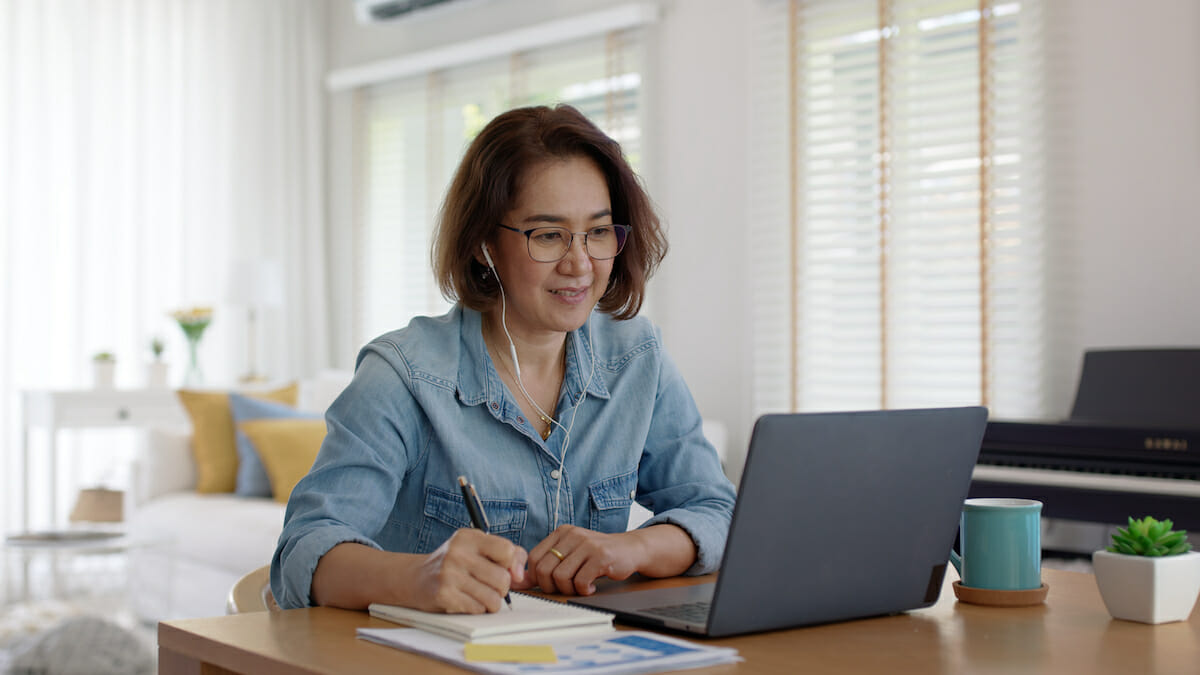 Conducting IT related training
Another time suck for IT teams involves training. Not bespoke, tailored, one-on-one required training, but general training on the Unified Communications and Collaboration tools that staff need to know how to use. 
A lack of training and understanding adds up to a lot of work for IT managers and their colleagues. In a UC&C Training and User Adoption Study conducted in 2021, one-third (37%) of IT administrators said that between 50% and 75% of all helpdesk requests are related to a UC&C issue. 
Staff themselves are the first to hold their hands up and say they don't know how best to use the tools they're being asked to use. 64% of users felt they were not aware of all the features and capabilities of the communications and collaboration tools they were using for work and 71% believed they would be more effective with additional training. 
Microsoft's Work Trend Index report uncovered similar findings, with 55% of respondents saying they hadn't received any formal training on how to use the channels and tools they need to use.
This can be solved by building your own training assistants that automatically onboard and train staff on the technology tools they need to use. Honest Burgers created their own training program called Honest College which automated mass learning around a range of subjects. If you're an Office 365 user, our free Training Assistant for Microsoft Teams is another example of how digital assistants can be used to improve technology onboarding and training.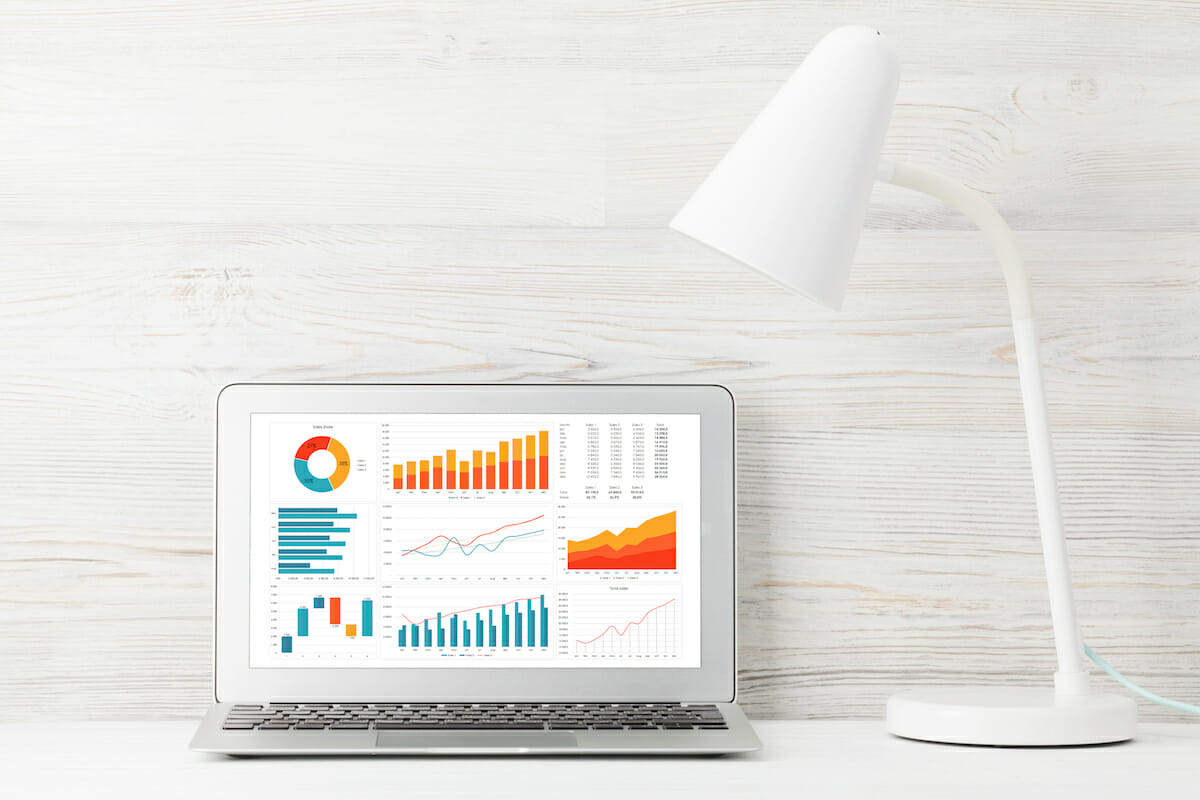 Booking IT equipment & logging Serial Numbers
The last area where IT managers and administrators are saving themselves time while speeding up and improving their delivery mechanics, is for equipment booking and Serial Number logging. 
Keeping track of device Serial Numbers is a pain, and often involves quite manual or time-intensive logging processes. This laborious task is a compliance 101 though, making the need for a fully integrated and automated logging process even more beneficial to IT teams. 
Having staff log their devices and Serial Numbers via a bot is a great way to digitize this process and log the data. Automatically repeating broadcasts, such as annual check ins, can also be scheduled – ensuring Serial Number logging is kept up to date. 
Similarly, renting or reserving any IT related equipment is another great use case for bots and digital assistants – whether it's for screens, cameras, microphones or any other equipment or hardware that staff can access.
Working in IT is a stressful but fascinating profession. Being at the forefront of technology adoption comes with both the benefits and drawbacks of continuous change. But if you work with the right partner, this change can be harnessed for good and turned into something that improves the lives of you, your team and the staff you serve. 
At The Bot Platform, we believe we are that partner, or at least that's what we have been told. If you're a COI, IT manager or administrator – we'd love to work with you too.