It's widely recognised that engaged employees result in a happier and more productive workforce. In fact, Gallup reports that disengaged employees cost the U.S. alone upwards of $550 billion in lost productivity per year. Ultimately, companies that don't let their employees feel heard will lose them.
Employee feedback initiatives are a great way to make workers feel heard and engaged with their organisation. Forbes describes how "employee feedback is an incredibly important tool for businesses to be able to assess employee engagement and morale, learn more about job performance, hear about workload concerns, and even surface issues around harassment, bias, and workplace safety".
It's key to remember that employee feedback programs only work if all employees are able to voice their concerns; removing unconscious bias and creating a platform where all voices are heard equally. It's important for thoughts and reactions to be raised without fear of it having a negative effect on their status or standing at work. 
One way companies can provide more opportunities for open feedback is by having a truly anonymous way to do so and when the 'State of Employee Feedback 2021' report, found that 74% of employees would be more inclined to share feedback if it's truly anonymous, companies should be exploring tools to facilitate this.
Using The Bot Platform, you can custom build feedback tools for your business, all of which can be anonymised. Using bots and digital assistants it's easy to create anonymous reporting mechanisms that create a culture where employees are far more likely to report or seek guidance around potential or actual wrongdoing and share their opinions and ideas.
We explore the Top 5 benefits of Anonymous Feedback Systems in the workplace and how our reporting systems can support your business.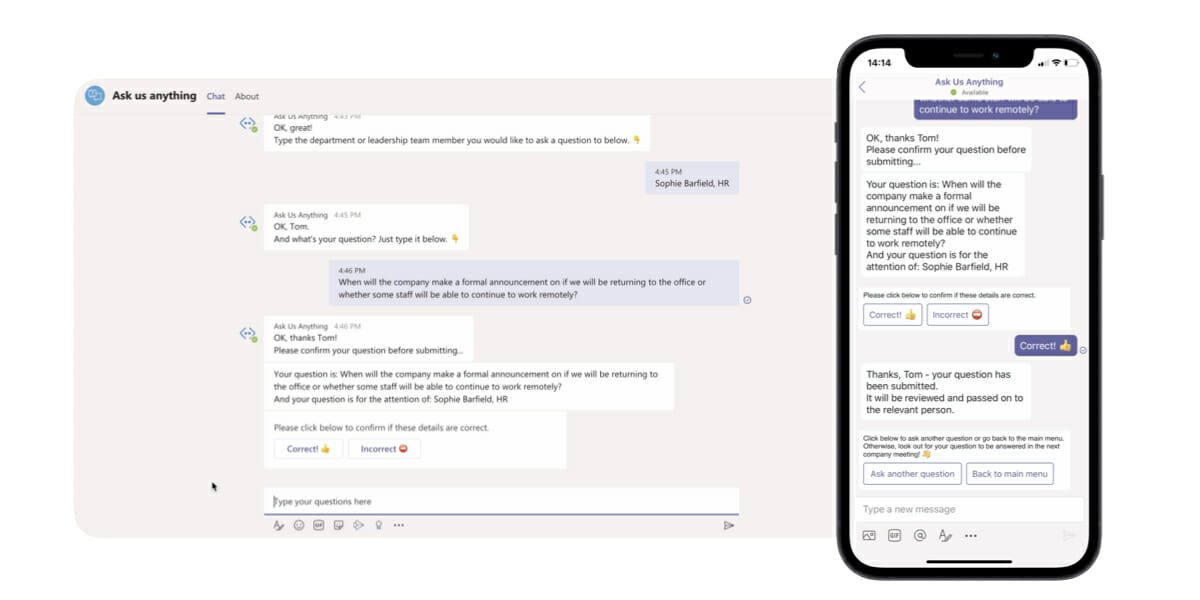 1. Increase Feedback with Anonymity
Forbes found that 36% of employees work at a company that doesn't have a feedback program in place. When employees don't have access to anonymous channels, they are less likely to give feedback, and employers may be missing out on key information about their workplace because of it.
At The Bot Platform we recently worked with a French Soccer Club and thanks to the new anonymised Q&A process that was enabled by the Ask the Boss bot, the club immediately saw a change in the quantity and quality of questions being asked by Employees. After launching the bot, the club has seen a 15x increase in the number of questions being asked by staff.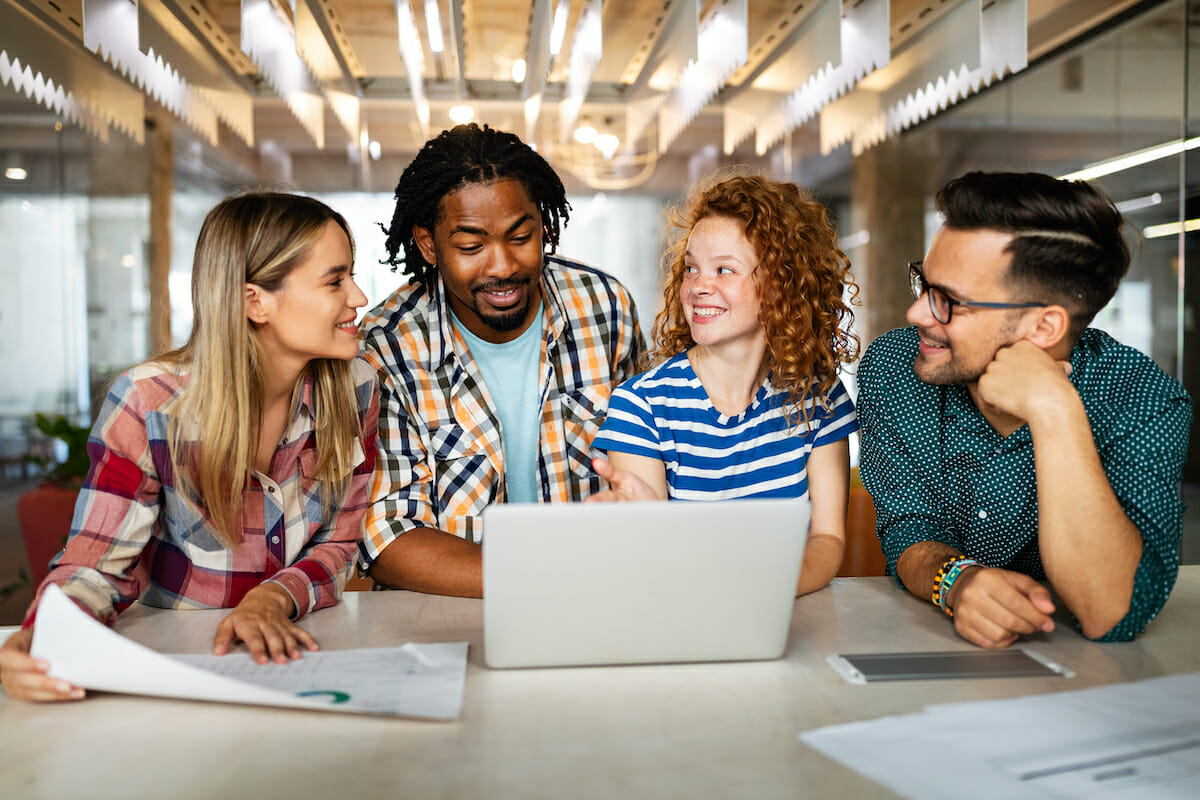 2. Anonymity Makes Employees Feel Safer to give Feedback
A recent survey found that the most frequently used feedback system for companies was encouraging in-person feedback at either a manager meeting or a team meeting (55.3%). However, 24% stated they didn't share any feedback due to concerns of confidentiality and anonymity.
Those who hesitate to give feedback do so because they have something to lose; they fear retaliation, that they won't be believed or that they'll be ostracised from the team. This is especially true for those in minority groups and entry-level workers who can't risk losing their job. Anonymous feedback gives everyone the ability to be on the same level and creates a safer space for feedback.
Our clients' Ask The Boss created a bot that allows staff to ask anonymous questions to the CEO and COO, which they can then answer during their monthly meeting. The bot collects questions from staff both before and during the live broadcast meeting, allowing them to feel like their voices are being heard in a crowd of 120+ people, while removing the fear or embarrassment of asking a question in front of all your peers. The Club's Director of Human Resources said "The bots gave our people a voice and the freedom to ask questions they really wanted to ask."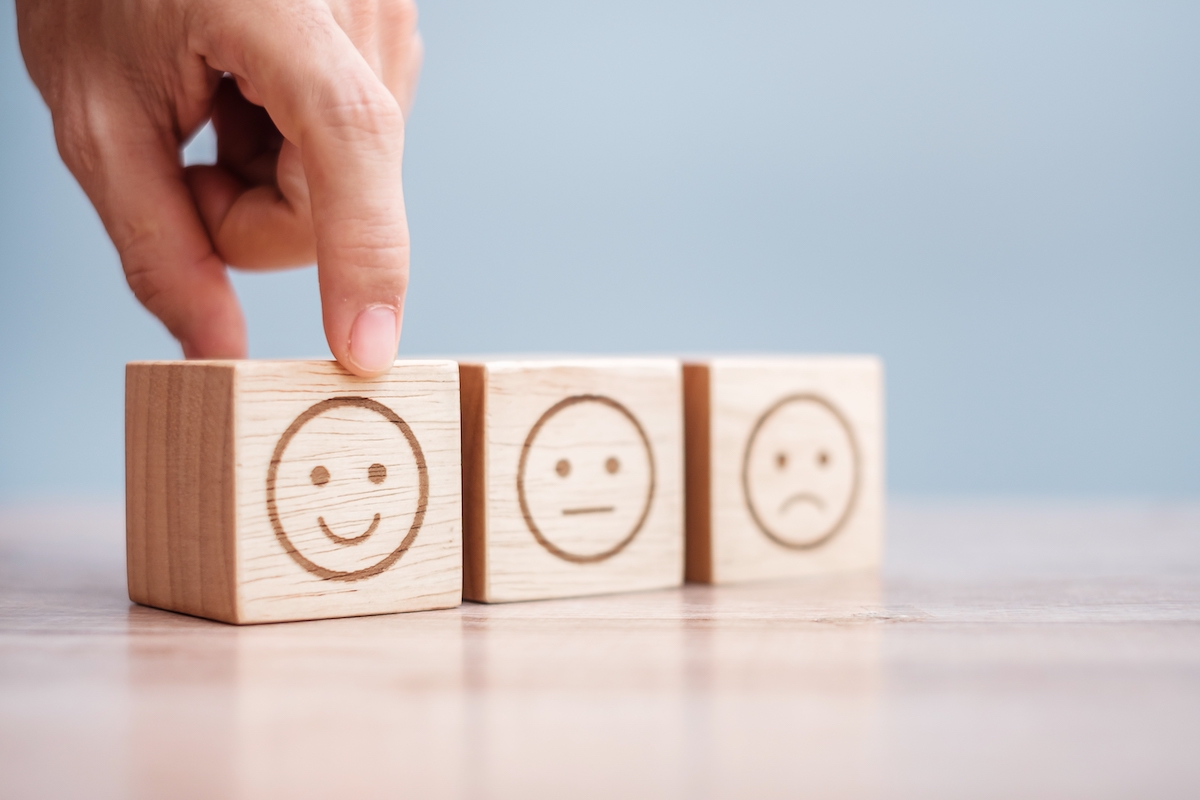 3. Anonymity Increases Engagement
A survey by Gallup found that just 3 in 10 US Employees believe their opinions count at work. Yet employees that feel connected to leadership and their peers are more engaged, and a highly engaged workforce increases profitability by 21%! Solutions to connect leadership and employees are essential for a collaborative workplace.
Bot Platform customer, Ports of Jersey Limited, built a suite of tools that allowed them to better engage with their workforce; including crowdsourcing questions for leadership ahead of their monthly briefings on Teams. Their monthly briefing Q&A bot has helped better connect staff with the Chief Executive and made staff more comfortable in asking the questions that matter most to them. It has also generated the most questions they've ever received for an employee briefing; seeing a 250% increase in questions asked, as well as far more specific and meaningful questions than would typically be asked during the live meeting.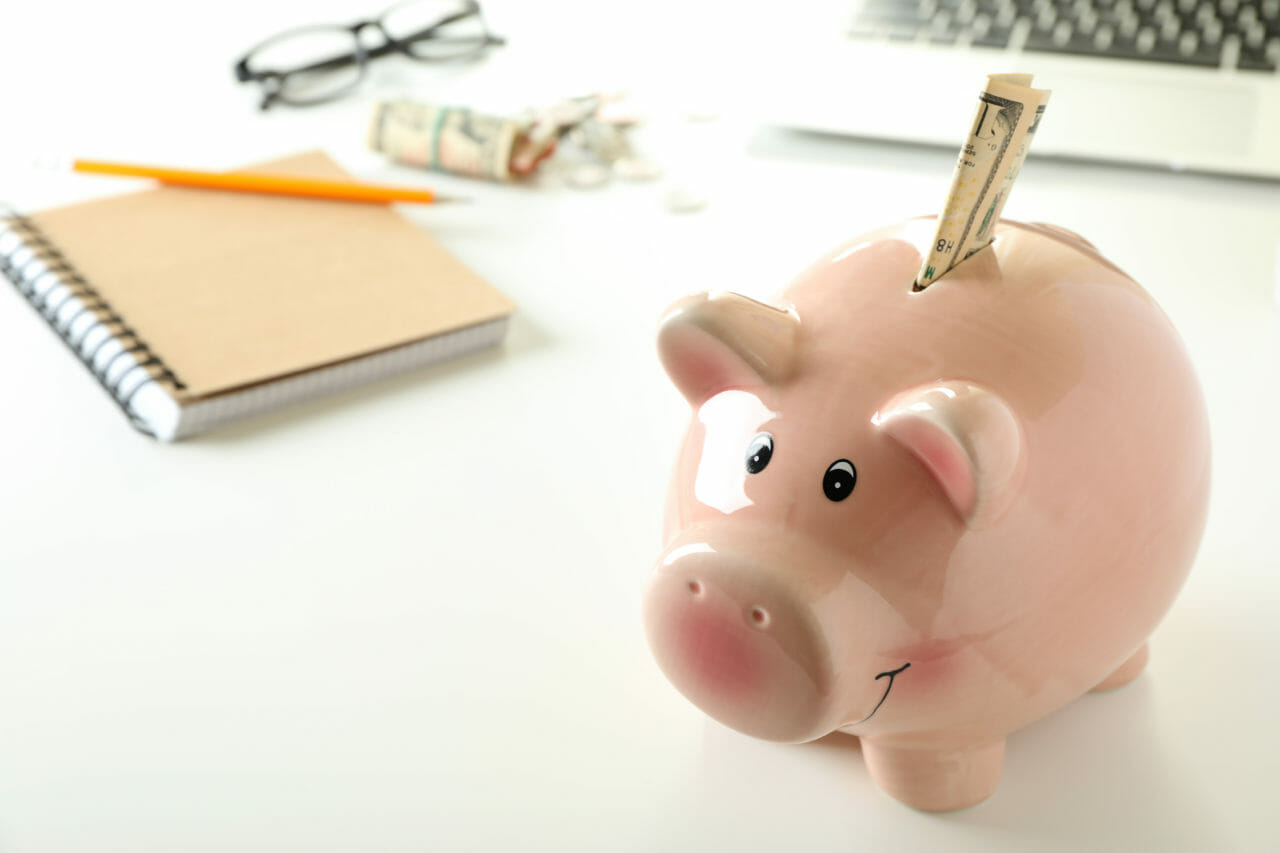 4. Anonymity can increase retention and cut costs
75% of employees say that they would prefer to stay with a company that values their opinions and addresses concerns and Gallup reports that highly engaged teams can have upwards of 59% less turnover. In essence, if employees feel unheard, that their feedback is being ignored or that they can't participate in creating the culture of their workplace, they'll leave — and replacing an employee is costly. 
Recruiting, training and replacing one employee is estimated to cost six to nine months' worth of that employee's salary, reports SHRM. Therefore, providing a method for employees to give anonymous feedback could not only decrease staff turnover, but it could also be a highly attractive practice to potential talent; to know that they will be actively engaged with and contributing to the company's culture.
One of our customers, Ennismore, built 'The Anon Bot', which lets employees anonymously submit questions to the CEO, providing a safe, transparent and accessible way for staff to reach leadership. Their 'Ideas Box' bot also acts as an easy way for staff across the company to suggest ideas that can help and improve the business. 
Ennismore's bots receive over 500,000 monthly interactions with 93% of Ennismore staff using at least 2 bots each month. Bots have also contributed towards Ennismore's high Workplace activation rate of 98% by integrating more tools and systems into their central communication channel.
5. Anonymity shows you care
The State of Employee Feedback 2021 report states that only 38% of employees believe that any feedback will lead to change. It is therefore imperative that employers commit to asking for feedback, and address it when they get it, otherwise, employees don't feel listened to, which leads to an unhealthy workplace culture. Afterall, employees who feel that their voice is heard are 4.6x more likely to feel empowered to perform their best at work and over 50% say that sharing of company information had a significant positive impact on their contribution to overall company performance.
The simple act of asking your workforce for their ideas, concerns or feedback shows that business owners are paying attention to their needs, which can go a long way in creating a happy and productive company culture.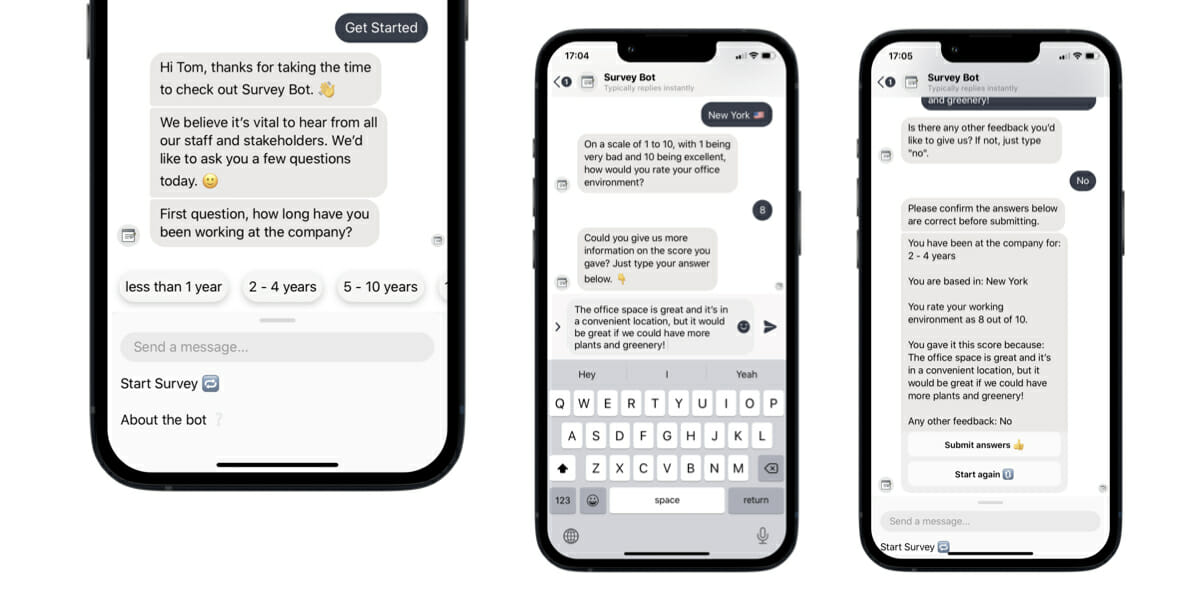 Using Automated Technology Systems to Gather Anonymous Employee Feedback
Tools like these are especially important as an outlet to disclose delicate information, such as issues around harassment or bullying in the workplace, or health and safety incidents or concerns. The option of anonymity makes employees feel protected, whilst also providing a safe space to make employers aware of things that otherwise would not have been raised due to fear of repercussions. 
Forbes made the shocking discovery that 74% of employees would be more inclined to give feedback about their company if the feedback channel was made truly anonymous. This also means that by not having access to anonymous channels, employees are less likely to give feedback and employers may be missing out on key information about their workplace because of it.
If you want to feel truly confident that you know everything that is happening in your workplace, an anonymous feedback tool is the way forward to ensure that even the quietest of voices are heard.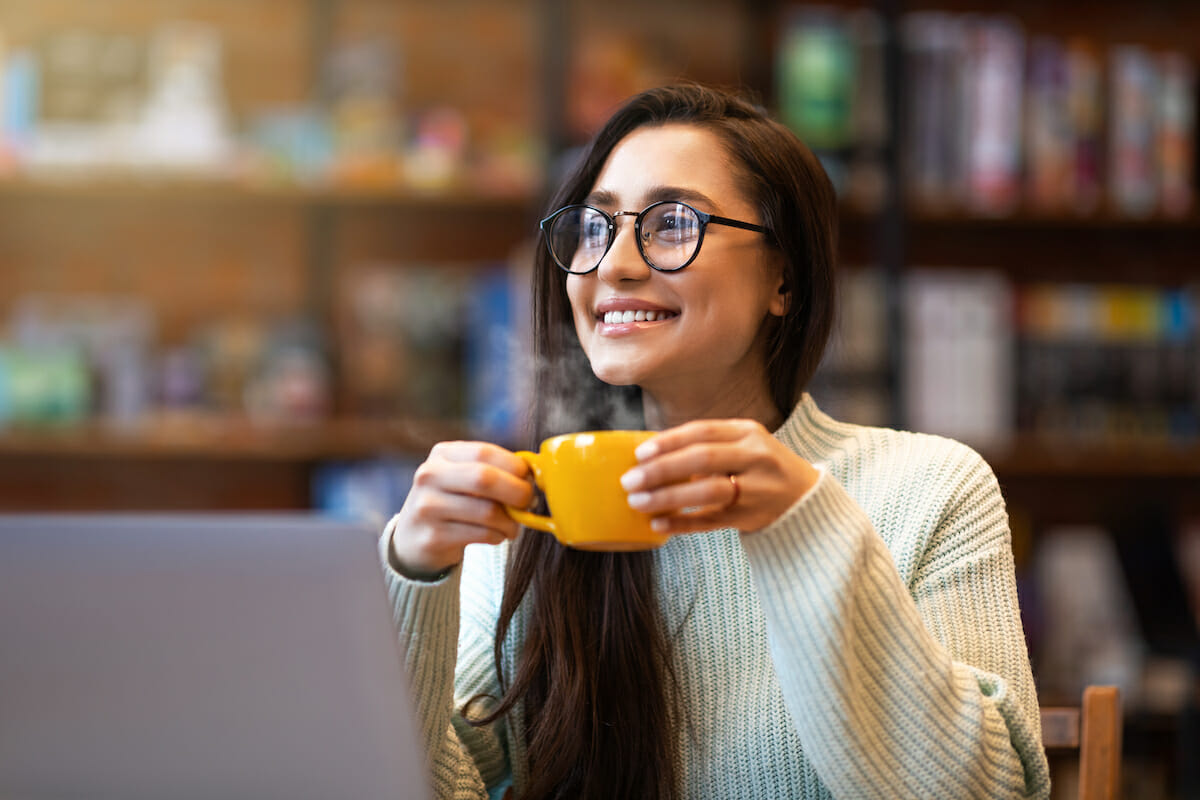 Free Trial Offer - Launch Your Own Anonymous Feedback System
Using The Bot Platform, you can easily build a bespoke anonymous feedback system in a matter of minutes. To show you just how powerful these feedback tools can be, and help you generate valuable insights from your staff in the process, we're offering a FREE two-month anonymous feedback trial.
Get in touch today to see if you qualify for this amazing opportunity to give your employees a confidential space to make their voices heard, whilst also helping to improve retention, morale, engagement and your overall company culture.