In this article we recap this year's Transform EMEA by Workplace from Facebook, including a summary of the customer keynotes as well as some exciting new announcements from Workplace themselves.
Transform is back! For reasons that needn't be explained this was the second virtual version of the awesome Workplace by Facebook event. Whilst in some ways we're sad that this meant we weren't jumping on a plane to NYC, or sipping on a vin rouge on the Eurostar, we were still super excited about getting the opportunity to hear from and connect with everyone from the Workplace community. More than this though, considering the hugely positive impact Workplace has had on the world of remote working over the past 12 months, it seemed only right that the annual celebratory event be held remotely. Plus, with Workplace growing by 40% over the last year to reach 7 million paid subscribers, there were even more reasons to celebrate. 
In previous in-person years we've had the opportunity to present at Transform, but as the schedule is now packed in to fit a single virtual schedule we have transformed into fervent members of the virtual audience.
So what did we learn?
1. Workplace has been an invaluable communications tool for many companies during the pandemic. Virgin Atlantic spoke very earnestly about the need to stay connected with employees who were either working remotely or on furlough. Having an accessible open communication platform that is mobile friendly like Workplace meant that they were able to stay in touch with their entire team and ensure all employees were both well informed and well looked after.
2. Connected Leadership is a big deal. The MD of Elkjøp would do weekly Workplace Live broadcasts from his living room, his cabin or even during a walk in the woods. This sort of openness from executives was extremely rare pre-Covid, but is becoming more and more widespread.
3. Speaking of live broadcasts and connecting teams through video, there was a huge amount of focus on Live Video throughout the event including quite a few exciting announcements!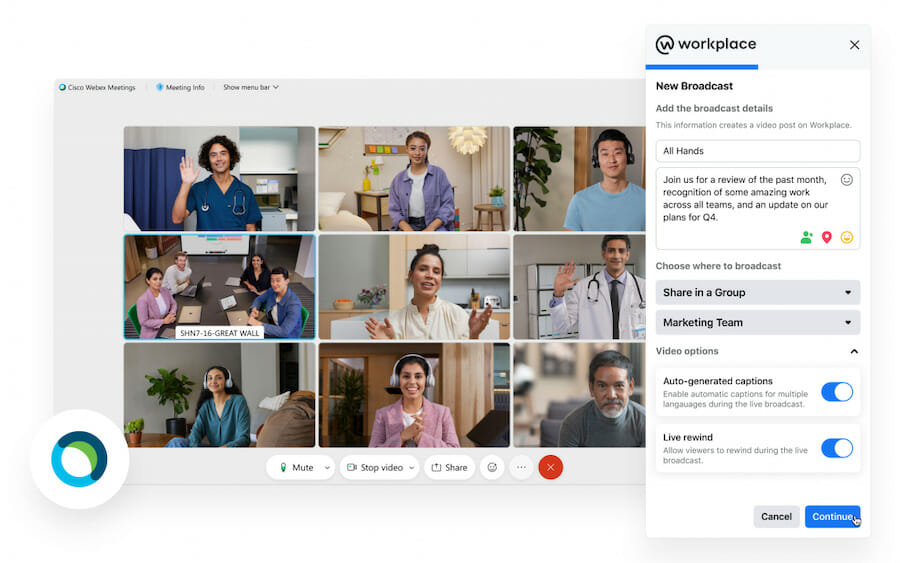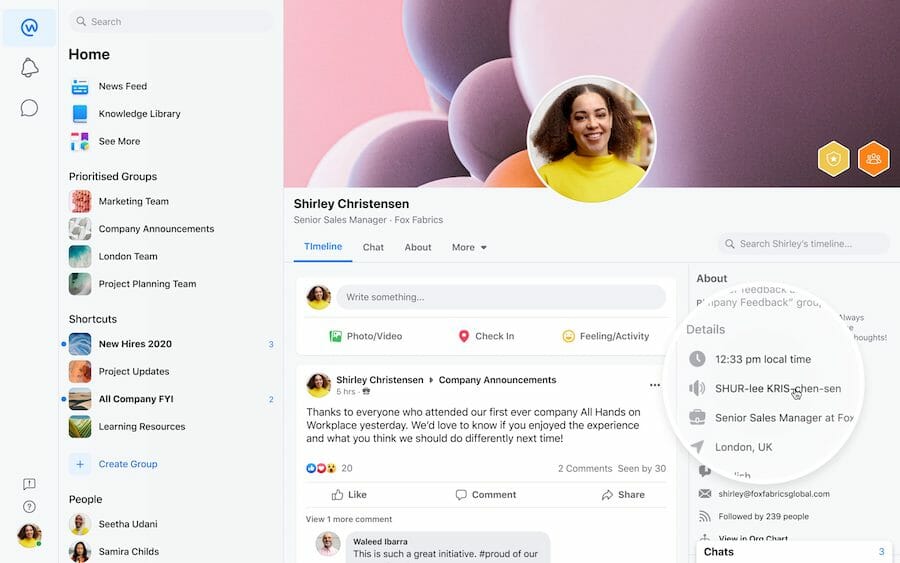 7. D&I is rightly taking a more prominent position in everyone's priorities. Stella McCartney are promoting D&I education, and have produced a glossary of inclusive language. Workplace have also added various features that promote D&I including prompts on correct pronunciation of names in profiles and a more diverse offering of skin tones on emojis. 
8. Employee Experience is the hot topic of 2021. Pretty much everyone mentioned it at some point or another, including some awesome examples such as Stella's McCartney's "Culture Board" and Zurich Insurance's "Zurich's Got Talent". 
9. We were blown away by this stat – "65% of today's primary school children will go into jobs that don't yet exist." This made me think, was this true when I was in primary school? My job definitely didn't exist 30 years ago, did yours?
10. I've got a new favourite EX motto. "Culture eats strategy for breakfast."
Interested in learning more? Drop us a line below.
Let's build something great together.
hello@thebotplatform.com
86-90 Paul Street
London
EC2A 4NE