In this article we talk about the benefits of a well trained workforce, the costs and risks of staff not fully understanding internal technology tools, and how digital assistants can help.
It's been quite the year for adoption of new work technologies and digital tools. Microsoft's latest figures on Teams show that their daily user figures increased from 20m in November 2019 to 115m in October 2020. UK businesses boosted their investment into new digital tools by an average of £1.48m in 2020 in an attempt to rapidly adjust to the demands of the pandemic. Yet despite soaring technology budgets, research suggests that employees haven't been trained properly on how to actually use these new tools.  
According to a report from UK tech recruitment firm CWJobs, 73% of UK businesses increased investment in digital tools, training and talent in 2020. Yet fewer than one in 10 (9%) of companies surveyed said they had trained all necessary staff in the technology tools they invested in during 2020.
One of the key issues stemmed from engagement around remote learning. According to the survey, 25% of IT decision makers cited hesitance among workers and managers to make time for training, while a third (33%) said they struggled to deliver training sessions while working remotely. A similar proportion (31%) said they struggled to keep employees engaged with training.
"Technology is only ever as effective as the employees that use it, and whilst it's encouraging that training budgets are surging, our findings show that these budgets aren't being spent effectively."
When staff don't know how to properly use these tools and technologies, not only does it hinder productivity, but it can also lead to lower morale and higher turnover as staff get frustrated with not knowing how best to use them. In extreme cases, a lack of training and knowledge can lead to security issues – according to a separate report, 30% of workers have been reprimanded by their employer for using workplace collaboration tools like Teams, Slack, Workplace or Zoom in a way that jeopardises company security. 
We all know the benefits of good training, and the return on investment it can bring in the form of increased productivity, employee wellness and retention, and consequently the bottom line. The American Society for Training and Development found that companies who offer comprehensive training enjoy a 24% higher profit margin than those who spend less on training.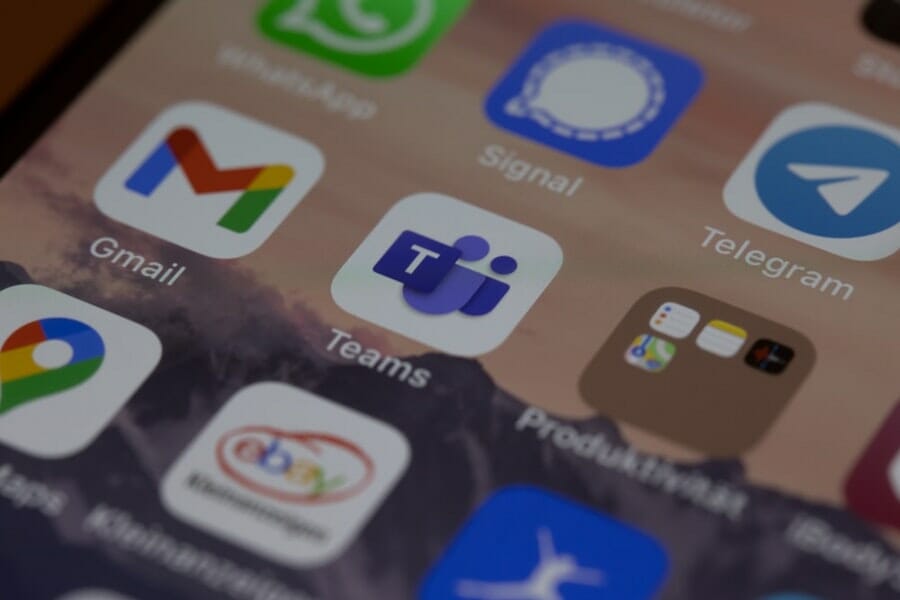 Clearly there is a need for better training from companies making investments into new and existing technologies. However, the problem with good training is that it isn't cheap. Technology training consultants and quality training materials cost money, while the opportunity cost of taking your employees away from their regular responsibilities can be huge. Add to this the cost and resource drain of deciding, organising and planning the training and you've got a pretty big negative on your balance sheet. 
Finances are only the start of the problems. There are then many operational issues. When do you conduct this training? Do you pull everyone out of work at once, or stagger the training and risk having an uneven skills balance. Who do you give the training to? Not everyone will have the same requirements. Do you have beginner, intermediate and advanced classes? Who decides who gets what? And so on. 
Fortunately, with new technologies comes new opportunities to improve every aspect of the employee experience, and training is no different. Using a digital assistant on Microsoft Teams, you can easily overcome all of these challenges while providing staff with an engaging learning and development tool that improves their knowledge in a safe, secure and cost effective way. 
You may have read about workflow automation software and Microsoft Teams bots before. But have you considered how they can help with learning and development? I recently used our own Training Assistant to help me get a better understanding on how to use Microsoft Teams – here are the four main benefits I took away from using a digital assistant for learning purposes.
Time and flexibility 
The first benefit I noticed was the flexibility a digital learning assistant provides with when and how I consumed the training. I didn't need to log on at a certain time, clear my calendar and hope nothing urgent popped up and distracted me. Instead I was able to start the training, go at my own pace and then pick it back up again at a later date.
On other occasions, once I've started a training program or online course there isn't a way of saving progress as you go through. It's all or nothing. This can be a frustrating experience for both the trainer and the trainee, and often results in incomplete training that's forgotten in a dormant browser tab before timing out when the employee tries to continue from where they left off. 
With a training assistant I was able to save my progress as I went through, and pick up where I left off whenever anything more urgent popped up. And to make this even easier – I was able to seamlessly switch between doing the training on my laptop or my mobile device. 
Personalized learning 
The next benefit was the personalized nature of the content. The Training Assistant was connected to Microsoft Teams – so it knew my name and various other details based on my profile attributes. That meant training could be tailored based on my job function, seniority or tenure with the company. 
This is important, because often a one size fits all approach to training just doesn't work. A training session that is too difficult for one individual, may be far too basic for another. You could conduct some form of assessment process to gauge levels of expertise, but that just adds to time and costs. 
Using a digital assistant, you can split the training into separate modules which can be accessed at the user's choice and discretion. A more technically savvy employee might want to skip over the first couple of introductory modules, whereas someone less experienced might want to cover those modules multiple times. All of this is easily possible with an access anytime digital assistant. 
Engaging training content 
I have done some really dull training in my time. Like, really dull. When the content is delivered in a more conversational way though, it can be a lot more engaging – and that makes people more likely to start it, and definitely more likely to finish. 
The Training Assistant used emojis, witty copywriting, imagery and videos to teach me about what could be quite dry topics – instructions for how to write posts, send messages, find or share files, manage my meetings on Microsoft Teams and much more. And as I completed each module, not only was it tracked throughout but I was congratulated with amusing GIFs and motivational messages. 
Furthermore, the training didn't just end there and then. The Training Assistant had the ability to automatically drip feed content, check in with me over time, see how I was feeling about using Teams now I'd had the training and whether there was anything else I'd like to know more about. 
Effective training isn't one time only. It's ongoing. And with keeping staff engaged in training being such a challenge for HR and IT teams, this type of delivery mechanic immediately stood out as a great solution. 
Cost
I can tell you from experience that hiring specialised trainers is an expensive endeavour. Don't get me wrong, they're mostly worth the money, but they don't come cheap. This can make unplanned, and crucially unbudgeted, training very tricky. Adding this to the cost and disruption of removing employees from their regular work cycle and you will have a significant impact on both the running of your business and the health of your P&L. 
A digital training assistant is extremely cost effective to produce, and the on-demand nature of its deployment will minimise the disruption and cost to your business. Furthermore, if you're using The Bot Platform then you can easily evolve your training assistants over time, or build and launch new ones as you wish. 
Of course these training principles can be applied to any number of topics, not just learning how to use Microsoft Teams. The nature of on-demand training gives the opportunity to build a library of topics, to be accessed by anyone at any time. Combine this with the benefits of having these available through an existing communication channel that all your staff are using and the sky can be the limit for improving your levels of training uptake and engagement.
A piece of research by the digital training company Grovo found that ineffective training can cause a total loss to a business of $13,500 per employee. With that in mind, can you afford to fall behind with your training plans?
To find out more about how to launch your own digital training assistant on Microsoft Teams, and even test drive one out for free please click here.
Interested in learning more? Drop us a line below.