The nights are drawing in earlier, the John Lewis advert has been unveiled and the honeyed tones of Mariah Carey are never far away; we all know what this means, the most wonderful time of the year has arrived… holiday temp season, and we want to give you the gift of time!
It has recently been reported that Amazon, John Lewis, Asda and the Royal Mail are set to hire a combined total of over 200,000 employees to help cover the festive season, which sees them joining the difficult grapple for labour, in a period of resignations and staff shortages.
Houston, We Have a Problem
So, let's imagine, these companies have found the thousands of employees that they need, which must be an incredibly difficult task given the current climate – but now they have to train them.
What do they do? Put more pressure on frazzled HR teams who have just returned from the battle that is the interviewing and hiring process, and ask them to train thousands of new onboarders? Not bother because they are only temporary employees and "It'll be fine", (reader, it won't be fine!) or do they try something completely different?
Is this a story that sounds all too familiar? With our help you can make the onboarding process for temporary and seasonal staff as seamless as possible.
Bots of Help
Here at The Bot Platform we love to solve problems, it's kind of our thing. So, how do you solve a problem like onboarding? Simple, with Bots…bet you never guessed where we were going with that?!
Does your company use Microsoft Teams or Workplace from Meta? Then you will easily be able to build an onboarding bot that integrates and connects to the systems your staff, existing and new, will be using.
Create a bespoke New Starter onboarding assistant that allows employees to get access to information quickly and easily, whilst allowing HR/Management to drip-feed specific training and information over time.
What Onboarding Information Could a Bot Provide for New Temp Workers?
In terms of the information a bot can provide, the world really is your oyster; but for now, let's cover the basics to help to get your new starters settled and productive as soon as possible.
Welcome messages – First impressions go a long way, so let's imagine your new starter has a bot messaging them on their first day, welcoming them to the company, saying how excited everyone is to get to know them and thanking them for their support during such a busy period. Would something like that make you feel all fuzzy inside and eager to give a good impression right back? Definitely.
Compliance Training – If you quickly need to bring new employees up to scratch with procedures, rules, policies and guidelines, there's a bot for that! This bot can send over all of the legalities regarding their new role and ensure that they have read everything they need to know about company policy etc and you can easily keep ticking things off your list, as you, their line manager or a designated member of the IT Team, will get notifications when they complete each section. The bot can even quiz your new recruits to ensure they are taking everything in!
Tools You Use – A bot can also help you to train new starters on the tools and programs they'll be using without you having to lift a finger! They can teach the new starters how to use the sales kiosk they will be working on, before they even step foot on the shop floor. Bots can show employees how to log hours, book holidays, swap their shifts and more. We even have training bots that can make someone adept at using Microsoft Teams in just one hour! Whatever the software or hardware you use, there's a way for a bot to take on the training!
Check-In Survey – You can improve your onboarding program by sending new staff frequent surveys asking for their input, or as a platform for them to voice any concerns or worries that may be on their mind. Your temp workers can then easily let you know how their onboarding is going, and suggest any improvements for future new starters. The data and learnings that come from each survey could then be used to continuously tweak and improve your overall onboarding program, making it even more seamless for your next batch of recruits!
Don't Just Take Our Word For it!
LeadingAgile, a business consulting company that helps large enterprises, used bots for content automation and increasing the quality of internal onboarding. After adopting The Bot Platform, they've been able to save employees large amounts of time, increase front-line staff engagement, and improve staff productivity with a revamped and improved set of onboarding tools for new starters. 
'As a 100% remote company, having new people feel part of the larger organization and provide them with relevant content and information can be a challenge. Bots on Workplace was designed to address this, while also saving us precious hours of time'. – Tim Zack, VP Strategy, LeadingAgile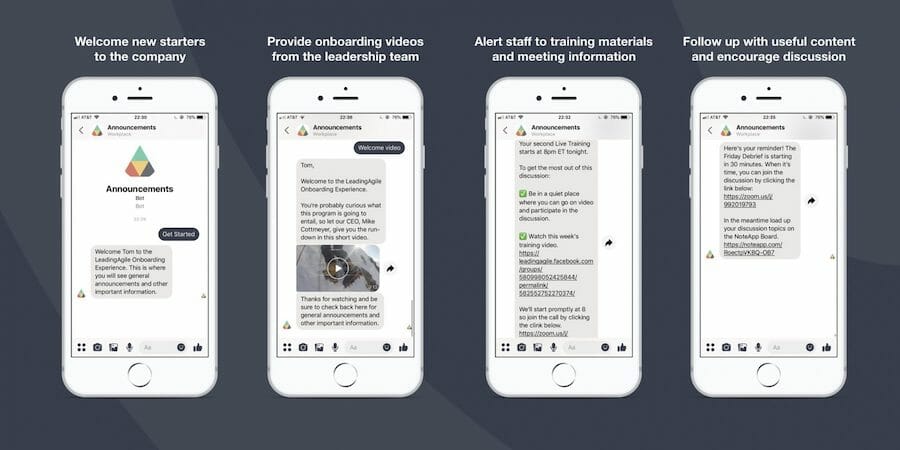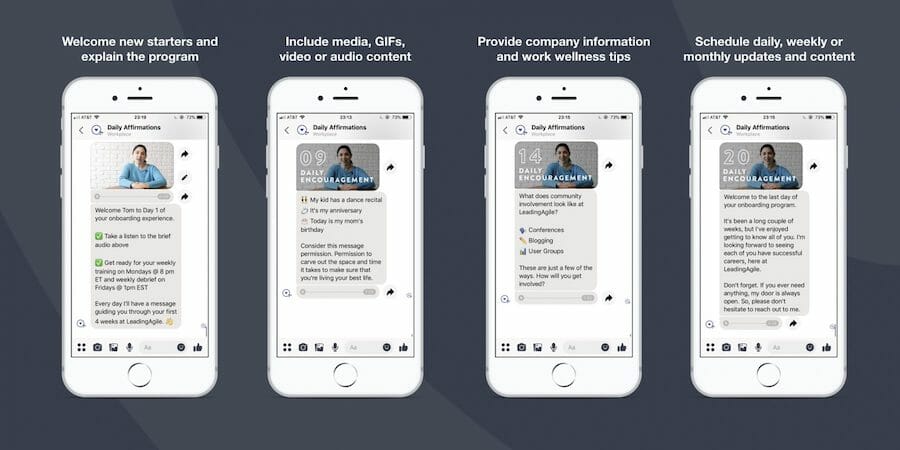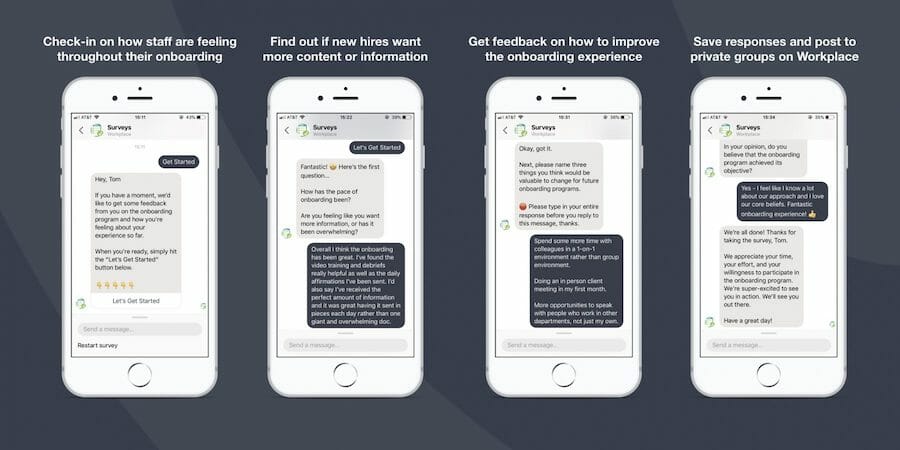 What Now?
Could The Bot Platform help with your onboarding process? Then please give us a shout – we love flying in to save the day, it's the closest we'll ever get to being Superman!
Get in touch using the contact form below and we'll jump into a phonebox, spin really, really fast and come to the rescue!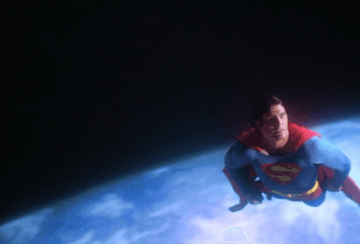 Interested in learning more? Drop us a line below.