Many companies rely on the big end of year to bond with staff and appraise their efforts for the year. It is an important company tradition that has become expected. Connecting together at year's end is important, whether it's virtual or in-person. It provides an opportunity to break down hierarchical barriers, foster inter-departmental integration, and to broadcast a message of stability and continuity across the company, especially important in unstable times. 
But is it really enough? Too often companies rest on their laurels, thinking a single end of year event is a sufficient show of recognition. But recognition shouldn't just be an annual occurrence.
Well recognised employees are engaged, happy and more productive
Deloitte found that employee productivity and performance are 14% higher in organizations with recognition programs than in those without them: well recognised employees are engaged, happy and more productive.
Yet sadly many employees have felt taken for granted by their employers as we have seen during The Great Resignation and recent 'quiet quitting' trend. Companies without recognition programmes saw staff slip through their fingers in the past few years and 'lean out' rather than in. An exodus of talent can create a culture vacuum that directly affects the company's bottom line. The businesses that were dedicated to continuous recognition programmes retained their staff and it is clear why: over 91% of HR professionals believe that recognition makes employees more likely to stay at their current job. 
Clearly the bare minimum isn't going to cut it to make staff feel valued. If businesses are serious about retaining staff and boosting engagement, they have to incorporate a recognition strategy in the day to day.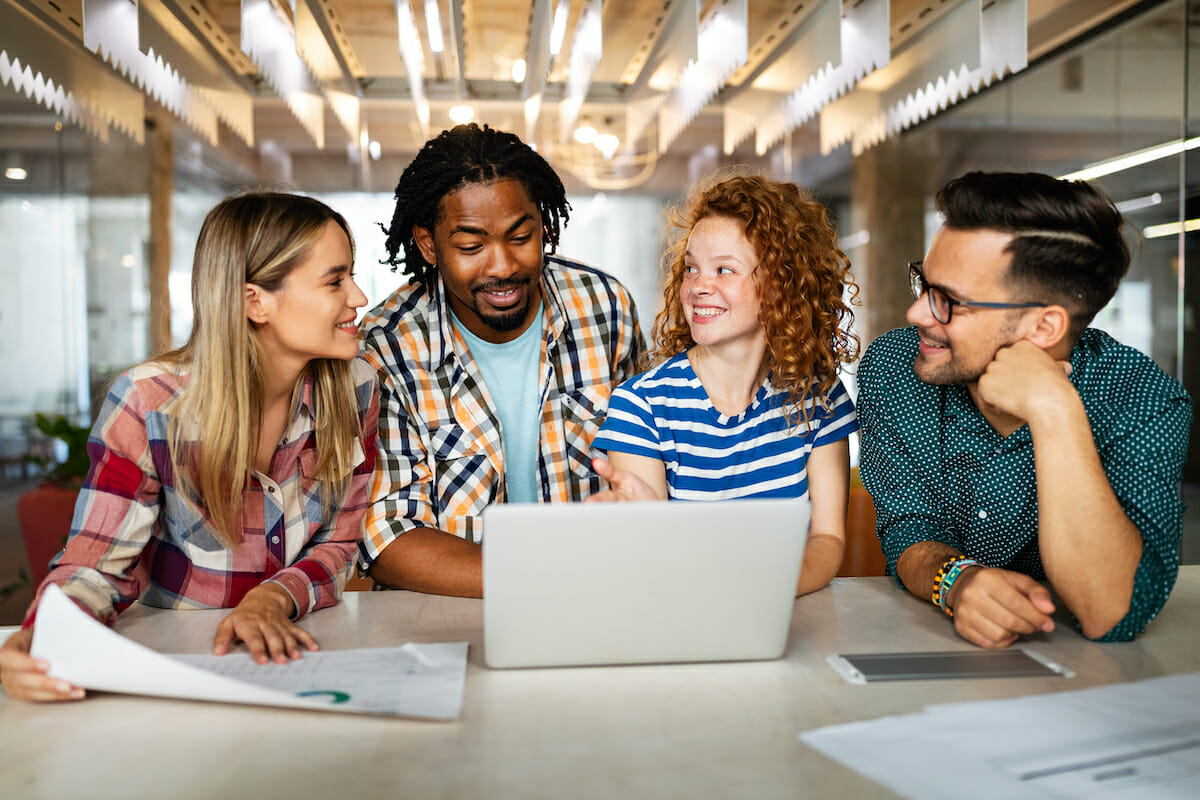 Implementing a continuous recognition programme that is cost effective
Recent stark economic realities have meant tighter annual budgets for many. Even for those tightening their belts, there are ways of implementing a round the clock continuous recognition programme that is cost effective, low-maintenance and will have far reaching benefits for staff morale and company culture.
Why not try a Recognition Assistant?
A Recognition Assistant is one such tool, a digital assistant that interacts with staff by encouraging them to involve themselves in work recognition initiatives such as Employee Of The Month or weekly colleague shoutouts. They can be available for staff for across all timezones and locations and tailored to remote, hybrid and office based teams. A Recognition Assistant is also able to seamlessly integrate with existing channels or systems such as Microsoft Teams and Workplace, avoiding unnecessary communication refraction.
Recognition Assistants can make a big impact very quickly. In the case of Globe Telecom staff nominations increased by 900% year on year. And with WW (WeightWatchers) over 1700 nominations were sent by staff, with participation in every single office worldwide.
To understand the source of this success is to understand the adaptive nature of digital assistants. They don't have a one-track mind. With the fluidity that comes with bespoke programming the Recognition Assistant targets the question of how to show staff they're valued in varied ways. Understanding the power of recognition from our peers is key to building strong relationships and fostering a thriving company culture. The role of Recognition Assistants in peer-to-peer recognition is that of a conduit between employees. It aims to make the process natural and easy for staff to send each other personalised thank you notes and messages of appreciation. These simple steps bloom into greater acts of appreciation, encouraging mutual respect and open communication. 
Before you know it you have a company culture that is the envy of the corporate world.
Keeping recognition focused within the parameters of company values can also compound success: a survey found that values led recognition is the highest adopted recognition programme amongst HR leaders at 70%. To make sure recognition consolidates a drive towards the actualisation of a company's goals the Recognition Assistant ensures pre approved company broadcasts are sent to staff. Keeping company values in mind while staff interact with each other allows those values to seep into the day to day, greatly increasing the likelihood that goals are met – such as improved customer service or efficiency of task completion.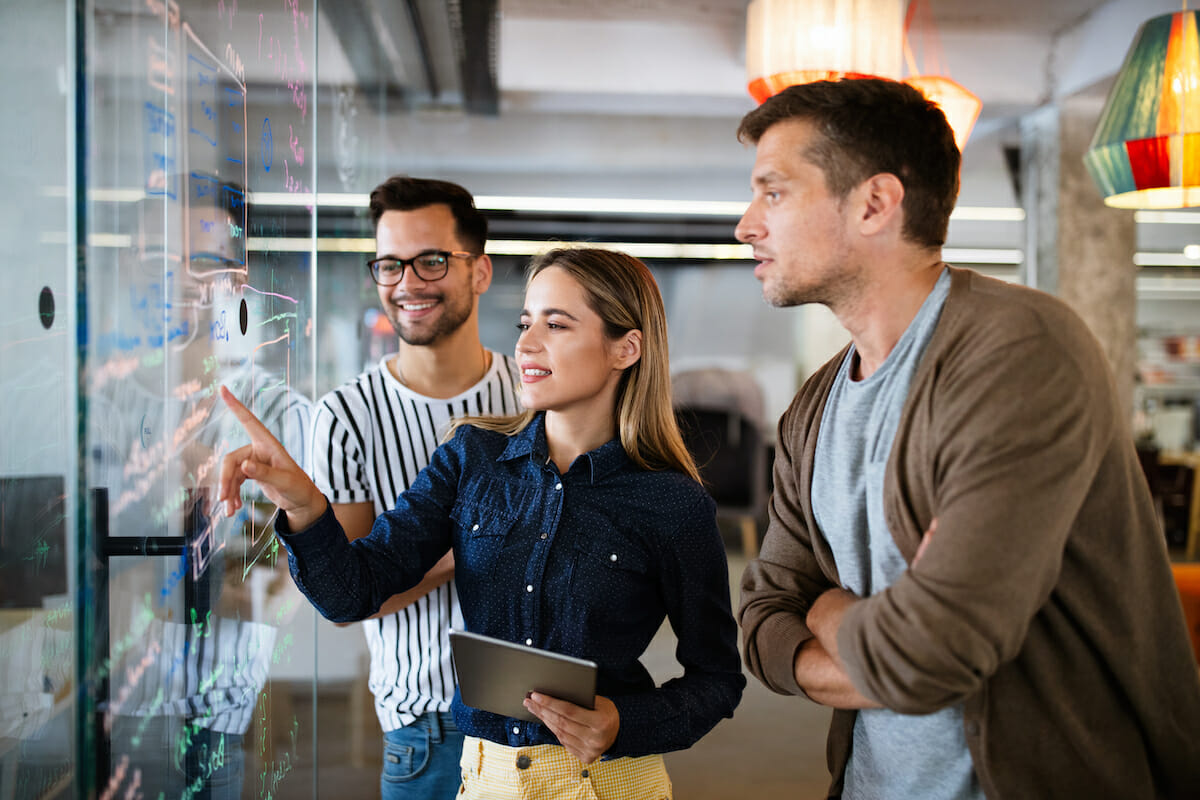 Elevate team members that stand out as well as those quietly putting in the necessary graft in the background
A big part of recognition is publicly lauding employee achievements. Recognition Assistants target this aspect of recognition too, allowing staff to nominate employees for a variety of company awards. Staff can vote on a range of candidates providing their reasons for all to see. This approach elevates those team members that stand out as well as those quietly putting in the necessary graft in the background. Similarly a project that encapsulates core company values can be shared throughout different verticals and departments throughout the company and inspire people and provide details of collective progress and impact.
As you can see, an effective recognition programme is essential all year round, not just at Christmas. The Recognition Assistant is here to give employees the esteem they deserve and show how valued they are. This feel good factor in turn boosts productivity, positivity, retention and company culture. 
Bring recognition to fruition. Click here to find out how you can set up your own Recognition Assistant.