Automating my home and turning a bot into a barista, using The Bot Platform and Workplace from Facebook.
The last year has resulted in us spending far more time at home than usual. Lockdown has brought with it a need to fill these hours, days, weeks and soon to be years without succumbing to the sheer boredom of not leaving the house. Netflix binges, video game launches, social media, books and zoom quizzes have all helped us pass the time (some more than others), but a lot of people have been taking on DIY and home improvement projects too. 
The same can be said for me, except being technically inclined I've also had another project I've been working on – home automation! 
I already had a whole host of smart gadgets around my home, but I still have to communicate with them all individually. I spend the majority of my day either building bots for clients or using bots as a communication tool. So I set myself the task of seeing if I could automate my home using a bot.
I was lucky enough to pick up an amazing Wifi connected coffee machine when a local hotel closed down. This is currently controlled via its own app, meaning that I can login to the app, select the hot drink I would like and then tell it to brew it by pushing a button.
I'm a creature of habit and have the same drink every time, so I would already love to cut out the drink selection step, plus having to login to the app every time is inconvenient.
So here's my challenge – can a bot become an automated barista that's powered by the click of a button on Workplace. 
I start by setting up an empty bot on The Bot Platform and hook this up to my Workplace account. In this bot, I have a simple carousel that asks me if I would like a coffee. I have added a carousel in this instance, as I can see myself adding additional home automation tasks to this bot in future and I want the ability to be able to add them easily.
When you click on the 'Make a Coffee' button, it takes you to the next message. This message contains a short acknowledgement saying "Your coffee is brewing" and it also contains our webhook.
To hook up the coffee machine to our bot, I used a tool called IFTTT (which stands for If this then that). It costs around £2.99 a month but allows you to connect up to over 250 different home automation products. First I go in and create a new applet. I need to use a webhook as my first step. I then want to add my second step, which in this case is the Home Connect Coffee Machine Service.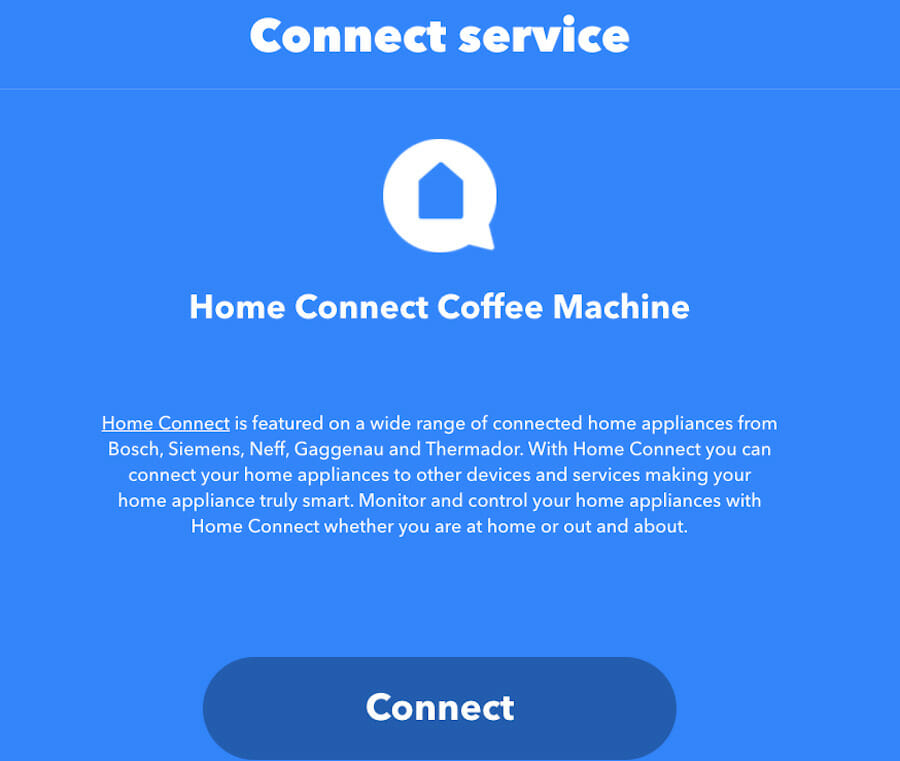 Once you hit the connect button, you can then set up the machine, select the drink you would like it to brew and set it off on its task of making your drink.
Once set up, you can turn the applet on. Now we need to add the webhook to our bot. If you click on the account button at the top right, you will be taken to the settings screen. Scroll down until you see webhooks.
If you click on the arrow next to webhooks, it will then take you to the following screen, where you can copy the webhook URL out.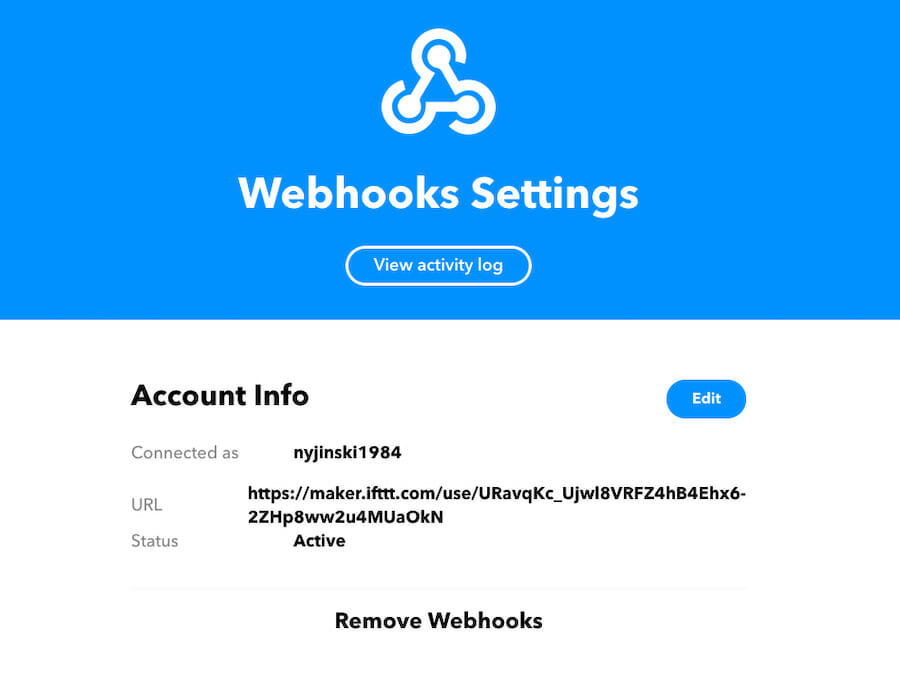 Paste that into the Webhook URL in your bot. Now, when I push the 'Make a coffee' button on my bot, a wonderful hot cup of caffeine will be waiting for me in a few minutes time… now if only I could use the bot to also bring it to me!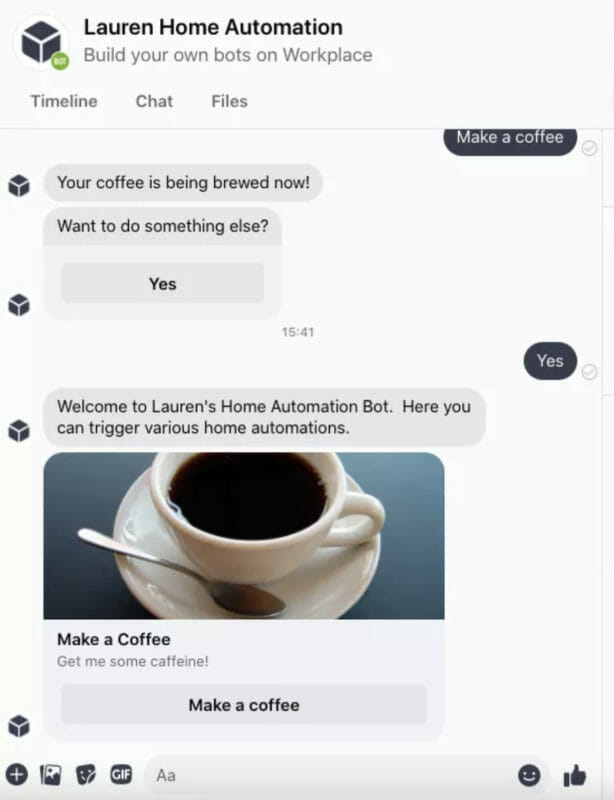 Interested in learning more? Drop us a line below.