As COVID-19 has rocked the world many companies have been forced to quickly pivot to remote working. This is a style of working that we've been embracing for years now and were always huge advocates of.
And while it's been great to see so many companies reaping the benefits of remote working by their businesses and organizations being able to continue operating at a time of a global health crisis, this sudden and forced rush into remote working could also run the risk of exposing more of the negatives of going office-less, rather than highlighting the positives.
This risk becomes even more prevalent when we consider the additional societal and psychological impact social distancing is having. Remote working can be seen as a very lonely approach to work at the best of times even when people are able to pop out for a walk, grab lunch or see friends in the evenings and weekends.
As such, we thought we'd put together a list of tools we use to effectively work remotely and some tips and learnings from doing it for so long.
Making the switch to being fully remote
The Bot Platform has been fully remote for just over a year now. We were originally semi-remote, with a majority of us working from an East London office, before deciding to trade the trendy co-working spaces of Shoreditch for a more homely alternative.
Our team is made up of 14 people, working across two time zones – the UK and the East Coast of North America, and three countries – England, the USA and Canada.
So how do we do it? There are many different ways to approach working from home. Of course, every company is different, but here are a few tips and tricks for what works for us as a fully remote company.
We'll start off with the core apps and services we use to make remote life a lot easier.
s pretty much Facebook, but for a more professional setting. Most people are super familiar with the layout of Facebook so it's usually quite straightforward to navigate around the app. Groups, chat and profiles are an integral part of Workplace and are great ways to make a remote company easier to navigate.
The key to Workplace is the fact it really does supercharge the community aspect of work, so even if your staff are no longer spending time with each other in meetings, chatting by the coffee machine or playing ping pong – they can still connect and communicate with each other using Workplace.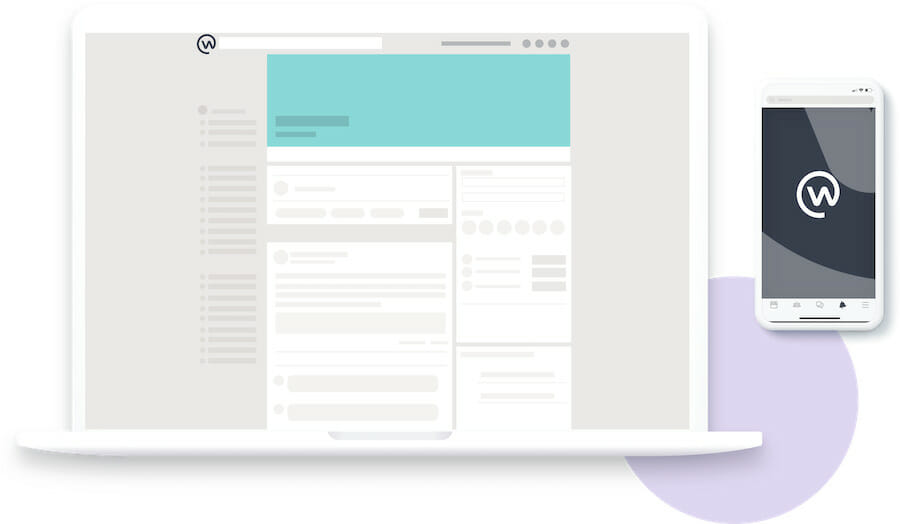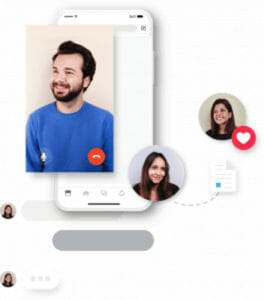 You can create groups for the entire company, specific offices or departments, staff can collaborate on projects together and share updates, colleagues can react (like, love etc) and comment on posts. Groups also provide a platform for the culture of your company to thrive – from movie and sports groups to company-wide communities of foodies and book worms.
And groups are just one tiny part of Workplace. Video calls, live broadcasts, messaging, auto-translation features, a suite of third-party apps and, of course, the ability to build your own automation tools make Workplace an incredibly powerful platform for any company looking to connect remote working staff, or even dial-up the community aspect of their office-based workforce.
We use the task tracking and project management tool, Trello, to keep track of all the projects and tasks that help keep our business moving forward. Each quarter we set company wide and department specific objectives and each week we track our progress, talk about what's going well and what could be improved, and then create a list of to-do's that can be assigned to certain people and then ticked off once completed.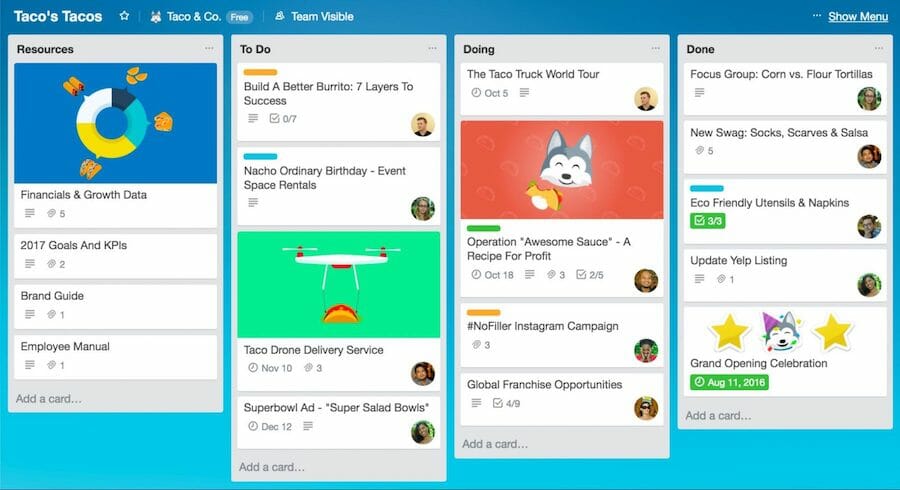 With different countries having different policies and procedures, global organizations like Ennismore need a way of quickly adapting to those varying rules. In the US, for example, it's a legal requirement for Ennismore staff to answer questions each day before their shift begins to ensure they are safe to come to work.
Using The Bot Platform, Ennismore have been able to easily create Daily Health Check tools to keep staff safe and ensure training and safety policies are being followed and understood.
While Workplace from Facebook has helped massively reduce the volume of emails we get, we still need an inbox that people can reach us on. We use G-Suite for that along with Google Calendar and Google Drive for file storage and organizing. A contents page sits in the master folder for our company GDrive as well as each department's folder that points those new to the company, or those looking for something, to the relevant GDrive location.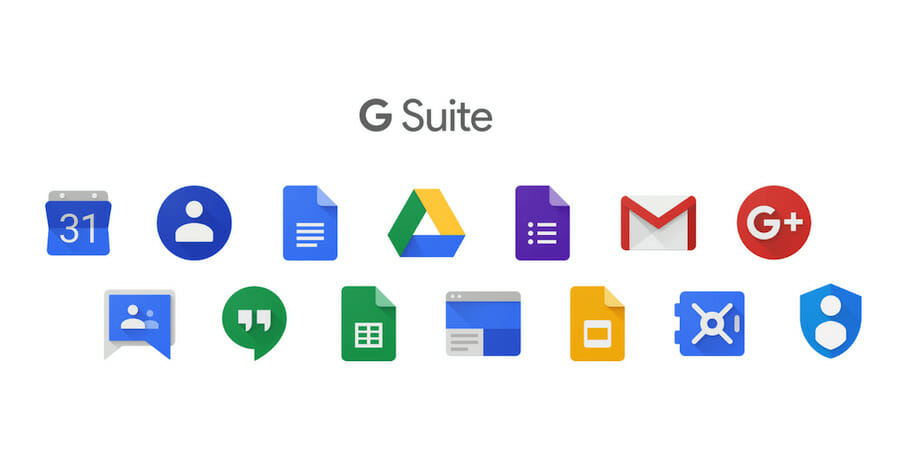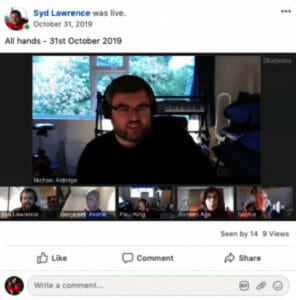 While we use Zoom for our webinars, our preferred video conferencing system for internal and external meetings is BlueJeans. One of the main reasons we use BlueJeans is for the ability to record our meetings and broadcast them live to Workplace.
For example, if anyone is unable to attend our company-wide All Hands meetings, they can head over to our All-Hands group on Workplace to watch the live recording which automatically broadcasts in real-time to a specific group and is then saved and available to watch on-demand at a later date.
One additional benefit of using BlueJeans has also come from a security standpoint. Back in 2019 Zoom had a breach that allowed hackers to access people's cameras. And even now there's been lots of talk about an increase in "ZoomBombing" where companies have seen strangers jump into their calls and use Zoom's screen sharing feature to blast viewers with awful videos and content.
It takes more than the right tools to create a happy and productive remote workforce
Every other week we run a company-wide All Hands which is an opportunity for the management team to share company updates, metrics and quarterly objective progress and then for each department to do the same and talk about what they've been doing for the past few weeks.
We use Bluejeans to host our 60 minute All Hands and everyone is expected to be on the call at 4pm UK time on the dot. Keeping track of time is super important when doing remote calls. Each department is allocated 10 minutes to present their scorecard metrics and any news. We established a strict set of rules and running time for our All Hands to make sure we fit everything in and get the most of our time. Rules would differ depending on your company, but make sure they're fully established and repeated before each meeting.
This is an optional company-wide meeting that takes place just after All Hands. We use Show and Tell to share any news or exciting work or non-work updates with the company. Past Show and Tells have included a series on the history of Canada by our resident Canuck RJ or an insight into ghost hunting by our ghostbuster Lauren.
Show and Tells are a great way to celebrate the diversity of your company. It promotes a culture of sharing stories and taking interest in other people and their hobbies, and you'll be pleased to hear we're always on Lauren's case to organise a company-wide ghost hunting mission.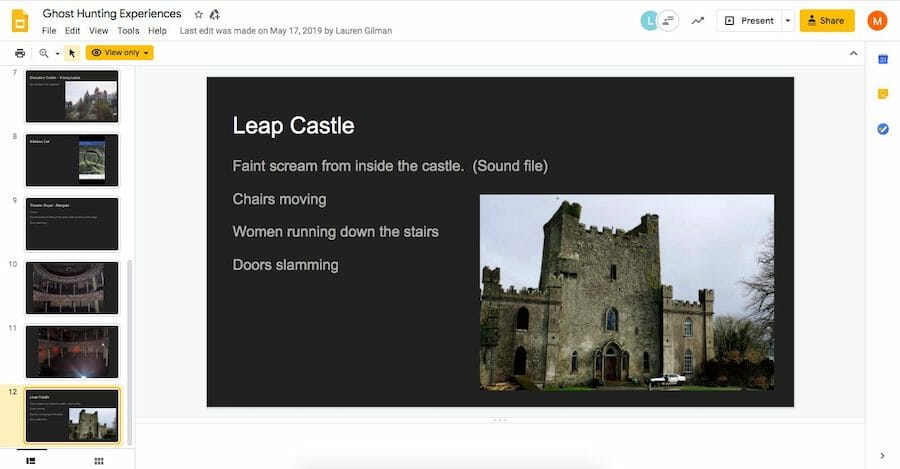 Daily standups and weekly 1-on-1s
What are people up to when you can't peek over their shoulder? Working remotely involves a lot of trust in your colleagues, but there are structures you can put in place to make sure tasks are getting done.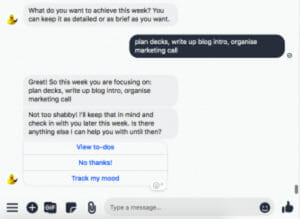 We originally used a daily standup bot called Keith, who would ping us every morning asking us what we were up to for the day. However, we realised that the tasks we were undertaking were sometimes more long term, so we created a weekly standup bot instead that messages everyone in the team each week, pulls information in from Trello and keeps track of current projects and work we're focused on.
We then have weekly 1-on-1s with managers that last 30 minutes and give us the chance to talk through what we're working on, any issues or blockers we're facing, discuss ideas we have or other projects/opportunities that are coming up. These 1-on-1s give us dedicated time with managers on a fixed and recurring schedule and, as well as talking through work related topics, provide a good chance to chat about life outside of work – something that's even more important when life outside of work has become so much more unpredictable and stressful.
Establish important groups
When your staff are working remotely it can feel like it's harder to reach everyone with important information, or to make sure they've seen and read business critical updates.
Workplace from Facebook solves this. Make sure you have a handful of groups that are clearly labelled, marked as official and have a pinned post at the top clarifying the purpose and 'rules' of the group. We have a few different groups that ensure staff don't miss any super significant messages.
Our main comms group is called TBP Announcements and it's reserved for posts such as new hires, exciting product changes, award wins, PR coverage or notable pieces of information everyone should see.
For companies with large workforces, you can then use an Announcement bot on Workplace to broadcast links to these posts on Workplace to your staff and ensure they've seen and read them.
Keep the conversation going with chat!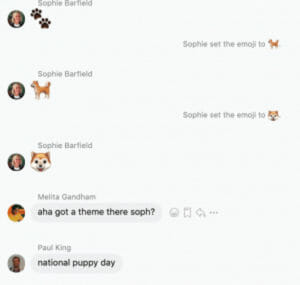 Working remotely can be a lonely business. Make sure you reach out if you ever need to talk and always check in on others. Chats make this super easy. Sending a simple GIF, meme or even asking what someone had for lunch can simply open up a conversation or make someone's day. Group chats are even better. Most TBP staff have various chat groups with each other.
We then also have a number of company wide Chat groups – from those that are more for work discussions to those that are very much about fun and stuff outside of work we're thinking and talking about. And if you're using Workplace then make sure you're making the most of the group emoji feature.
While they may seem insignificant, all those quick chats we have with colleagues in the office when we're making a cup of coffee or waiting to enter a meeting room all help add up to a sense of company community over time. When you work remotely, these inconsequential moments are removed and can ladder up to quite consequential impacts on morale and the sense of connection we all have to each other.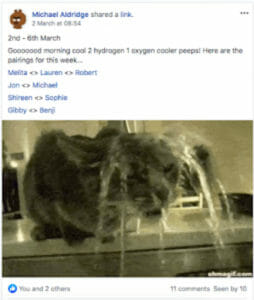 To tackle this, we set up a "Water Cooler Corner" where each week our staff are randomly matched with each other and then encouraged to reach out and organise a 30 minute slot to catch up. This can be a morning coffee, late afternoon beer/wine or, for those who have any four legged friends in the family, maybe a video call on the go as they both walk the dogs.
It's totally up to you how you spend the 30 mins, just as long as it's something sociable and non-work related!
We have customers who have adopted this same approach for their own companies and use bots to automatically pair staff each week, other week or month. It's a great way of connecting staff from across the company, encouraging networking, sharing of ideas and creating a more friendly and open working culture.
This one requires a fair bit of creativity, but if done right, remote socials can be a real winner. We tried our first remote social last summer. Everyone grabbed a drink of their choice and signed into BlueJeans where we had a brief catch up before settling in for some games. We were told to download specific apps before the call and the two hours went by in no time.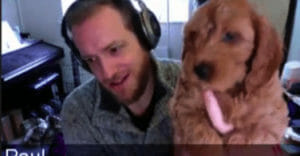 A quick Google of party apps will lead you to some real gems but a popular one that's been trending for the past few days is Houseparty. Remote organised fun requires a bit of time-keeping as you want to make sure people aren't getting bored. Keep the games to around 1-2 rounds each and mix it up!
If you're looking for a more informal but regular remote social then you can't beat a remote Happy Hour. Bring a drink of your choice and catch up about anything and everything, just as you would if you were popping down to the local pub for a pint. And one major benefit of doing a remote Happy Hour? Everyone can bring their pups along to the pub!
Just because people are working from home doesn't mean they're not doing amazing things. But when there isn't the office environment to congratulate people, it can be easy to lose that formal or informal recognition that takes place on a daily or weekly basis.
We have a group called 'Winning' where we encourage staff to post anything deemed worthy of celebrating. This could be work related such as closing a new business deal or hearing amazing feedback from a customer, or personal news such as buying your first house or adopting a dog.
We also have customers such as WW (Weight Watchers) who use bots on Workplace to help with company wide recognition and creating a culture of positivity that celebrates staff achievements.
InfoSec and Captain Compliance
Process is an integral part of any company, as is information security. And while ensuring staff are trained on all things compliance is important in an office based environment, when people are working remotely the need to ensure your staff are aware of common security threats becomes even more important.
We make sure everyone is up to date with new processes and security issues by sending broadcasts from our Captain Compliance bot that make us aware of new InfoSec training that needs to be completed, links to relevant training materials and then tests us on our knowledge. Plus, the bot is able to automatically nudge anyone who hasn't completed the tasks in time which ensures everyone is up to date and as secure as possible without requiring huge amounts of manual work from our InfoSec team.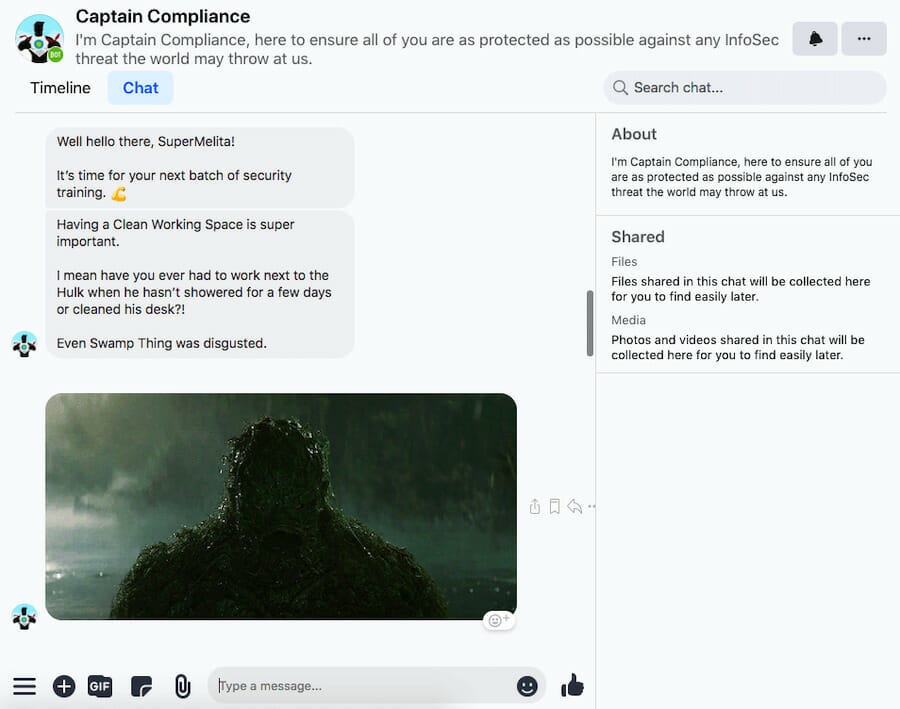 Everyone works in different ways! Whether it's from a sofa, on the go or at a fully kitted out office desk. Employees here have a set amount of money to purchase their own office equipment to make remote working easier, whether it's for a sturdier chair or an ergonomic keyboard.
We comply with healthy work-space practices to make sure that employees are healthy and happy whilst working. And if you're looking for an awesome standing desk that doesn't take up loads of space, we highly recommend getting a Desk View which is a window mounted, adjustable standing desk.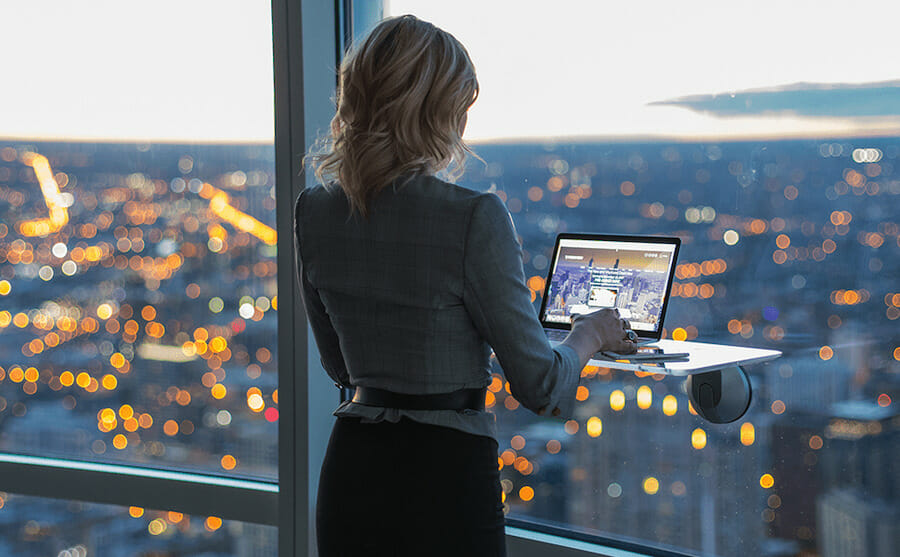 Going remote requires a lot of patience and continuous feedback and improvement. We always go back and assess if our remote working structures are the best they can be. And remember – communication is key and making sure people are happy with their physical and mental working space is crucial. If you need any extra advice or tips, please feel free to reach out to us at hello@thebotplatform.com and we'll happily put in our own Water Cooler Chat to talk more.