The most coveted Awards Show of them all wrapped up recently and today we're honored and delighted to publicly announce the winners of the 2023 Bot Awards. 
The Bot Awards aim to celebrate the best solutions being built using The Bot Platform – from better ways to onboard new staff, recognize colleagues, promote DEI initiatives, give staff a voice or even power contactless Christmas dinner ordering systems. 
If you had used The Bot Platform to build a better employee experience and automate the way you work, then you had a shot at winning a category or taking home the coveted Golden Botter trophy! 
We had some incredible entries from companies all around the world, spanning different use cases that touch on all parts of the employee experience.
So, without further ado… 🥁🥁🥁
And the overall winner of the Golden Botter award went to… Virgin Media O2 👏🥳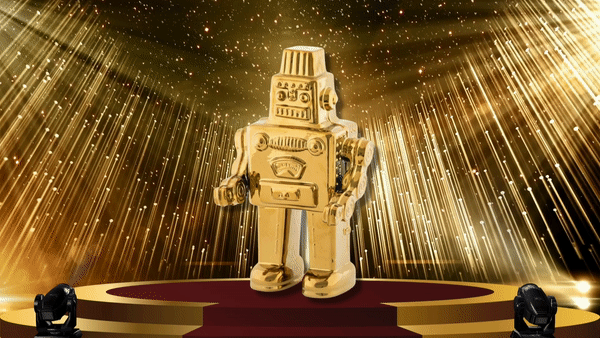 Head of Channels, Corporate Affairs & Sustainability, at Virgin Media O2, Abs Kakkar, said "The channel integration powered by The Bot Platform has played a key role in revolutionising the way we interact on a day-to-day basis on Workplace, supercharging the employee experience like never before, at Virgin Media O2.
"This award is a true testament of the impact we can make when we work together towards a shared vision. I want to extend a massive thank you to every single member of our team who played a blinding role in building these incredible bots, making them easy, super engaging and enabling employees to various initiatives." 
The Bot Platform's CMO, Tom Gibby, said "We are thrilled to honor these exceptional winners who have demonstrated unparalleled innovation, creativity, and dedication in the field of bots, digital assistants and automation at work. We were blown away by the quality and impact of the entries, on top of the breadth of ways that The Bot Platform is being used to build a better employee experience at companies around the world – crossing different industries, regions and use cases."
Is winning a Bot Award now on your bucket list? It should be!
So get in touch if you'd like to see how The Bot Platform can help you transform the way you work for the better, automate those tedious tasks, save time and money – and much more!