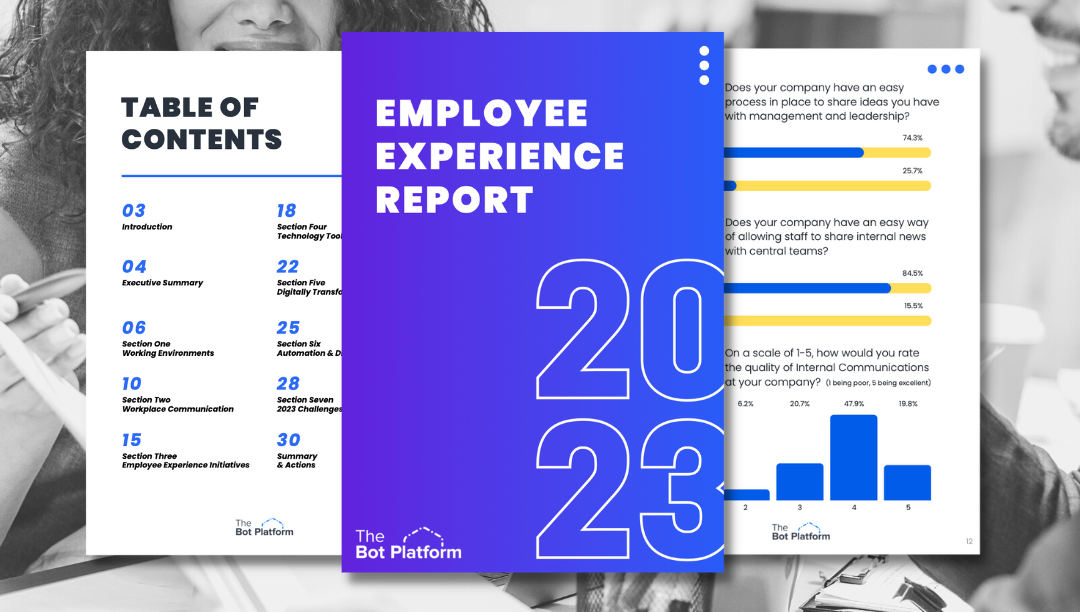 2023 Employee Experience Report
The results are in. Thousands of employees took part in our Employee Experience research piece, sharing their feedback, insights and observations. 
The final report, available for free by clicking below, is packed with the results, implications and actions that companies should consider for the year ahead.
Access the report for free by entering your details below
Key findings show that the post-pandemic workforce are most concerned about progression opportunities, training, stability, technological advancements and improved employee experience.

If you're interested in chatting more, send us an email to hello@thebotplatform.com