As a 100% remote company, we've found ways to transition in-person operations into the online space. Here's our exclusive guide on five easy remote alternatives to in-office tasks using Workplace and bots.
With many of us taking the necessary public health precautions in an attempt to manage COVID-19, the switch to remote-based working has ignited the demand for digital collaboration and communication tools.
For those organizations needing to make the switch from a physical office to a digital one, this is no easy task. Normal day-to-day processes and ways of getting your work done now need to be replaced as quickly and efficiently as possible.
However difficult these times may be, companies are now given an opportunity to test digital collaboration and engagement tools and see if they may be a permanent fit for future operation.
Companies like ours who are 100% remote have an opportunity to provide helpful resources and insights on how to get remote operations up and running. While digital tools cannot solve every problem, using their strengths and benefits can allow users to easily replace most in-person experiences.
For us at The Bot Platform, our chosen vehicle of online communication and collaboration is Workplace from Facebook.
In the three years or so that we've been using Workplace we've found ways to leverage our instance to operate like a machine. All of our staff understands our communication protocol and whenever a new process is implemented on Workplace, everyone is able to adapt and move forward with ease.
As a veteran of the platform, we wanted to provide you with some of the ways we've been able to replicate in-person business operations, from task tracking to happy hour, using Workplace.
If daily scrums or weekly stand-up meetings are a part of your operations, there are multiple ways to achieve the same goal on Workplace.
Create Workplace Groups for each of your departments. If you're a smaller team, this could be one group called "Daily Standups." Every day or week, have managers post into the group reminding staff to write out what they're hoping to get done. Mark your post as important so staff notice it straight away in the morning.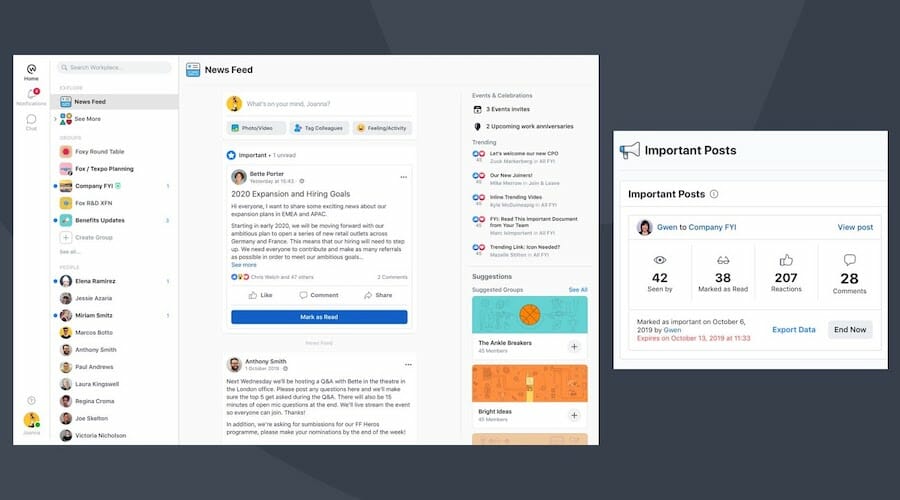 Team members can comment and request staff to prioritize tasks differently if necessary. Managers can follow up with staff who haven't posted an update to see if they have any blockers in their workday.
If you need to distribute to-do's across a team, use the polling feature to list out weekly tasks. Ask staff to "vote" next to a task when they have completed it. Allow staff to "vote" for more than one option so team members can select multiple tasks. Staff can leave comments and tag team members to update them on progress or ask questions.
You can also mark this post as important to ensure tasks don't fall to the bottom of your newsfeed.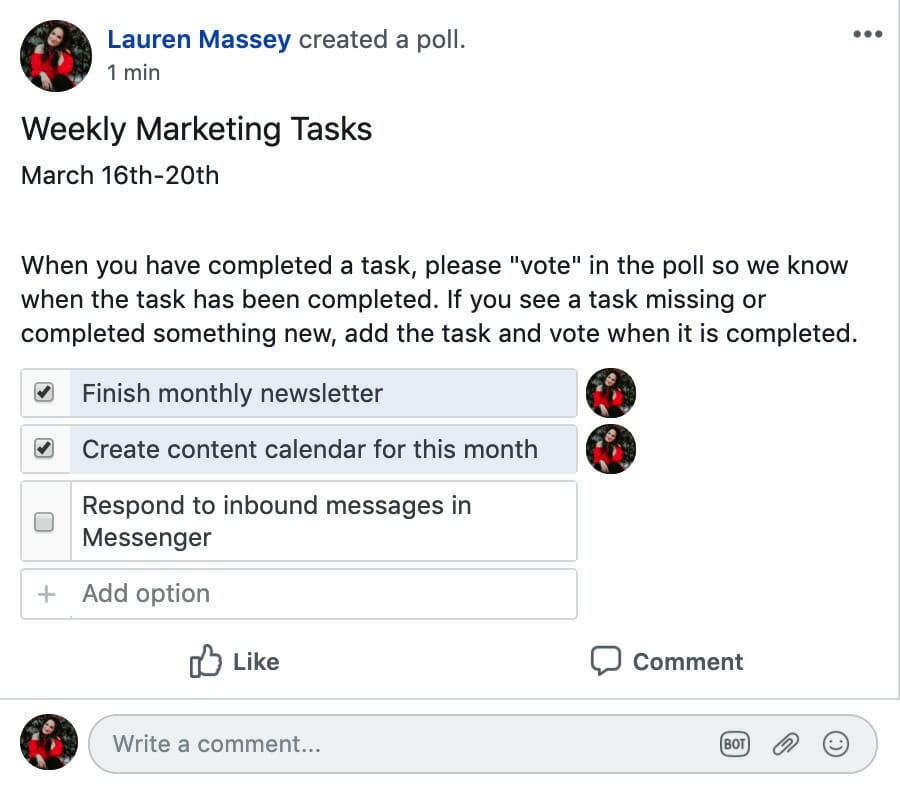 If tasks are shared in Workplace Chat but can't be completed right away, staff can use the "remind me" feature and set when they would like to be reminded of a message.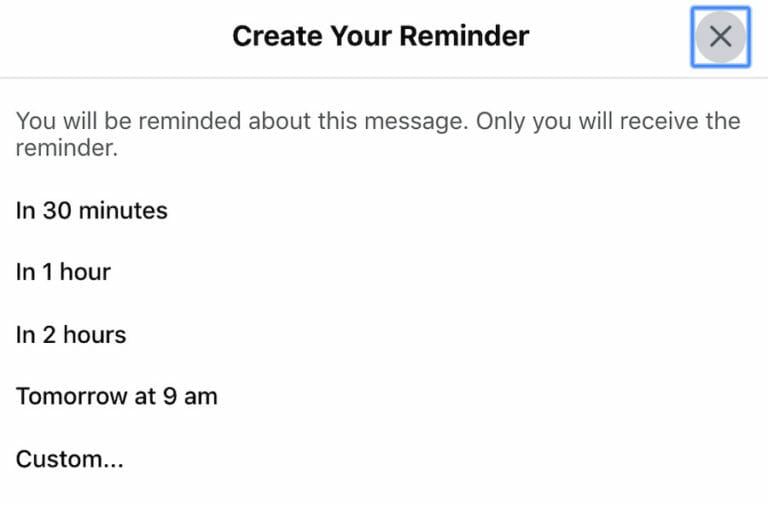 Staff can also use the reminders feature on any Workplace posts too.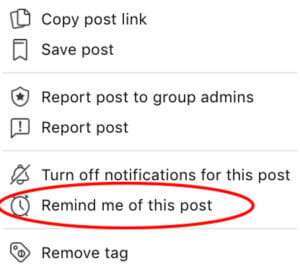 If you prefer to hold a meeting for your stand-up process, you can utilize Group Video Chat to host a video call with your whole team at the same time. While group video calls can accommodate up to 50 users, it is recommended to keep your calls at eight people or less since only eight callers can be seen on a screen at once.
Keep in mind the more people you add to the group, the more video and audio streams you're adding to everyone's bandwidth.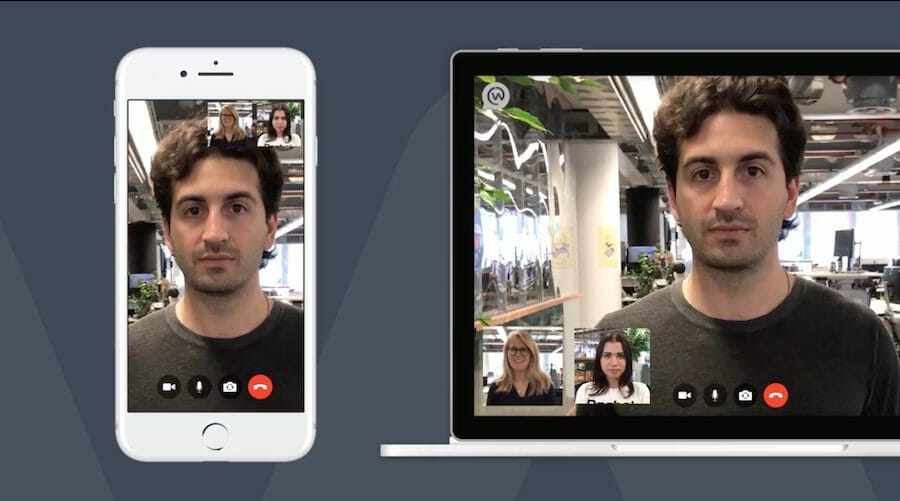 One of the more popular use-cases and requests we get is a task-tracking bot
Taking the same approach to in-person scrums, the Standup bot allows you to improve communication, accountability, and collaborative working. This bot allows your workforce to provide details on what they've been working on and posting that information to a centralized location.
You can easily add in questions relevant to your company or department, quickly identify any blockers stopping people from getting their work done and automatically alert line managers or specific staff to any blockers that arise.
Broadcast urgent announcements
Right now, you have a lot of information and announcements to put in front of staff who will also have a lot of questions about what's going on, updates on the current state of COVID-19 and how your business will be moving forward. If you're making the transition to remote work, the amount of information your staff needs to know to operate can be overwhelming.
Luckily for Workplace users, you are sitting on a goldmine of features to help you communicate important announcements in an effective and timely manner.
Create an open group specifically for announcements. In this case, you could title the group something like, "COVID-19 Company Updates" Mark the group as official and these posts as important so they become the first thing your staff see when they log on in the morning.
This group can be used to share things like messages from the CEO, daily updates, HR policies/procedures, reliable sources of news, and more. You can use pinned posts to share clear instructions on what to do if staff feel ill and public health best practices like sanitizing personal devices and practicing social distancing.
To make content more engaging, you can create an illustration of your own or use the one we've provided below from the CDC below: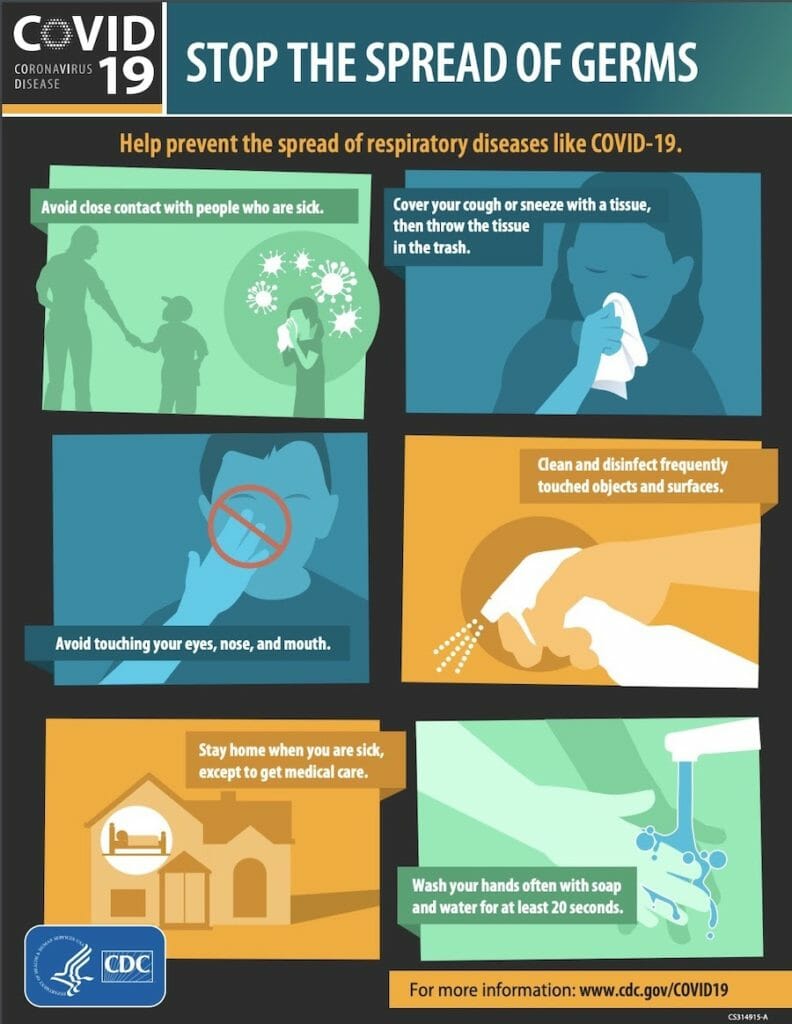 Speaking of engaging content… let's talk about video. Workplace provides you with a few ways of communicating with your audience through video.

When leadership is planning an important announcement, encourage them to go live. Live video provides staff with what feels like a two-way dialogue experience and provides them with the reassurance that their leadership is there and cares about them.
When sharing information, video content can be more engaging than a plain-text written post. You can share videos on hygiene, trusted resources like WHO, and showing face can help your staff feel more connected.
To get information in front of staff immediately or broadcast announcements in the future, our customers have been able to leverage a few of our platform's features.
When it comes to ensuring information visibility, it can be hard to get information to staff in a timely manner – especially those who work on the frontline.
Within our platform, one of our most-used templates is our Announcement bot. This bot uses platform features like the broadcast function, carousel content with links, quick replies and more to ensure important company news and announcements are seen, read, and acted upon.
If you've got important posts on Workplace that you want to ensure staff are seeing, you can simply broadcast a message out to all your staff asking them to read the post and confirm by liking it on Workplace.
Alternatively you could create a weekly summary of the most important posts and send that company news recap to all your staff.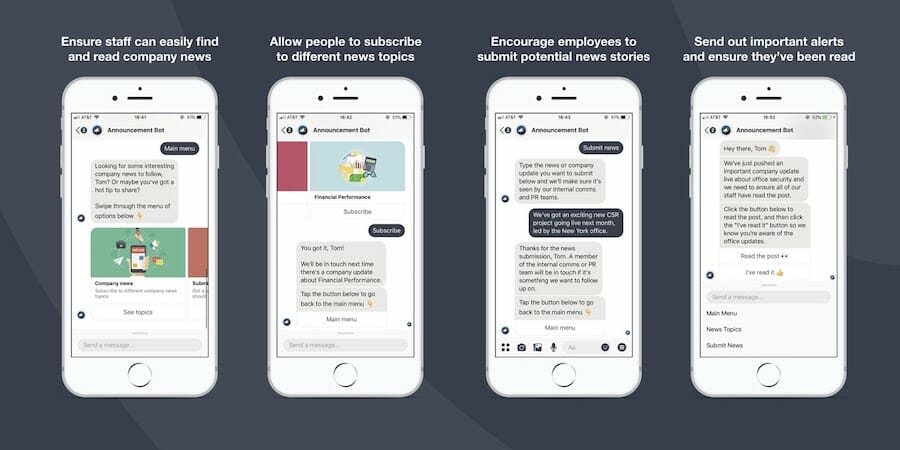 When making the transition to remote working, people are going to have a lot of questions. Employees will no longer be able to walk over to the office of someone to get technical support or answer a quick question about new working-from-home protocols.
Using native features in Workplace, we've come up with a few ways you can make your IT department's job a little easier.
Create a group on WP called IT Help Desk. Pin a post to the top of your explaining the process to request help from IT.
Direct staff to post into the group and include a detailed description of their problem, what they were doing when it happened, and upload a video or screenshot.
You can post common remote working FAQs into your group and mark new posts as important to ensure visibility from staff.
As requests from staff are posted into the group, IT support and helpdesk staff can simply comment on the post to assign it to themselves, signalling to their team that they're working on it, and then comment again to say "Done" once the enquiry has been dealt with or even delete the post entirely – effectively using the wall of your group as an evolving list of support enquiries.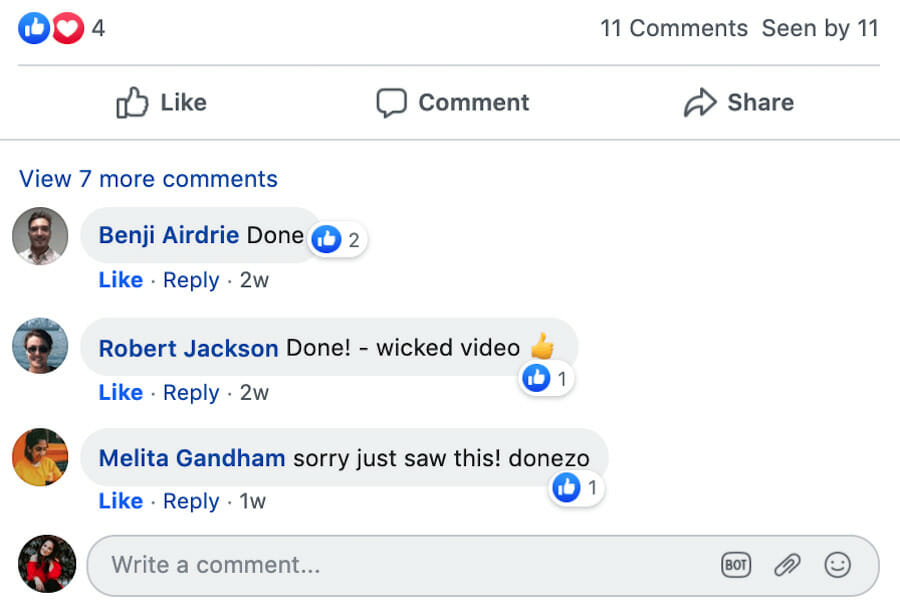 Managers/Directors can immediately be notified of issues that require more attention, and staff can be updated on their support requests in real-time.
To help keep the IT team from getting overwhelmed, create a group on Workplace Chat for the IT team to share requests as they come in. This allows them to discuss issues without needing to schedule a video or conference call. If a task requires a deeper conversation, use the Group Video Chat feature to invite the whole team onto a video call.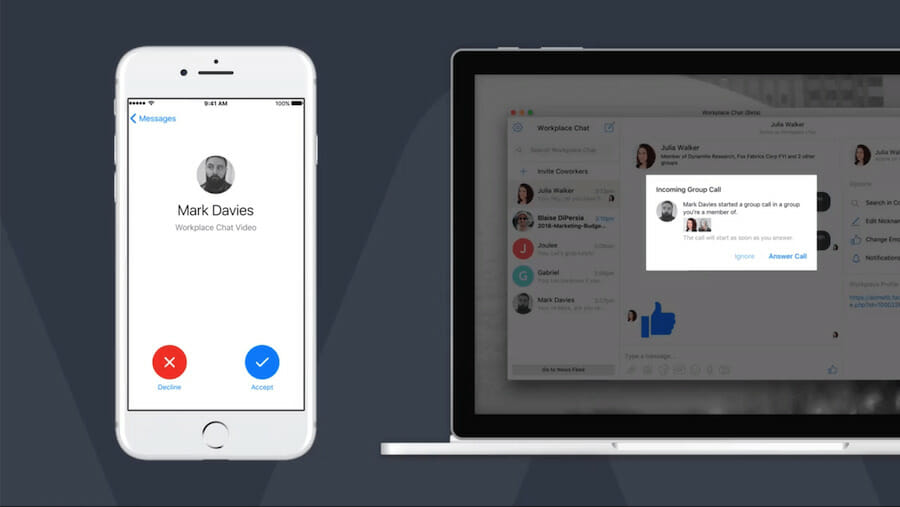 Alongside Workplace, our customers have seen incredible success using our bots to automate common IT processes.
Take Mariner Wealth Advisors for example. Their IT department was tasked with overhauling the multiple company-wide phone systems with a new unified service for all 35 locations. As you can imagine, implementing 35 new phone systems across 685 people who were previously on four or five different phone providers was a massive undertaking.
The amount of information staff needed to make this project alongside managing FAQs would have been an undertaking too massive for their small department. After chatting with us, Senior Manager of IT Helpdesk Justin Stolberg created The RC Rollout bot.
This automated tool helped the IT department improve communication around the project by using broadcasts to alert the company and then remind each department before the rollout took place. The bot also distributed the necessary training materials to ensure a smooth transition.
The bot automatically answered enquiries from staff about the rollout, whether they be questions before the switch took place or troubleshooting/FAQs after the new phone systems had been installed.
Any questions that couldn't be answered were then automatically posted to a private IT group on Workplace where a member of the IT team was then able to review the question, reach out to the staff member and answer accordingly.
These bots are able to effectively communicate their corporate values and provide their entire workforce with an easy-to-use and intuitive way of calling out the hard work and dedication of their peers, all directly within Workplace by Facebook.
During times like this, providing staff with light-hearted activities and company socials gives them a break from reality, if only for an hour. Sometimes positivity and a little laughter is the best way to help people cope with what is going on.
Those of us at The Bot Platform LOVE remote socials. We've found ways to introduce games, karaoke, and company-wide happy hours.
Using the Workplace Video calls we mentioned above, you can allow up to 50 colleagues at once to join you for a remote social. If you have a larger team, you can leverage 3rd party video conferencing software like Zoom or BlueJeans. We personally use BlueJeans for all of our socials and bi-weekly all-company meetings and use Workplace Chat video calls for one-on-one meetings.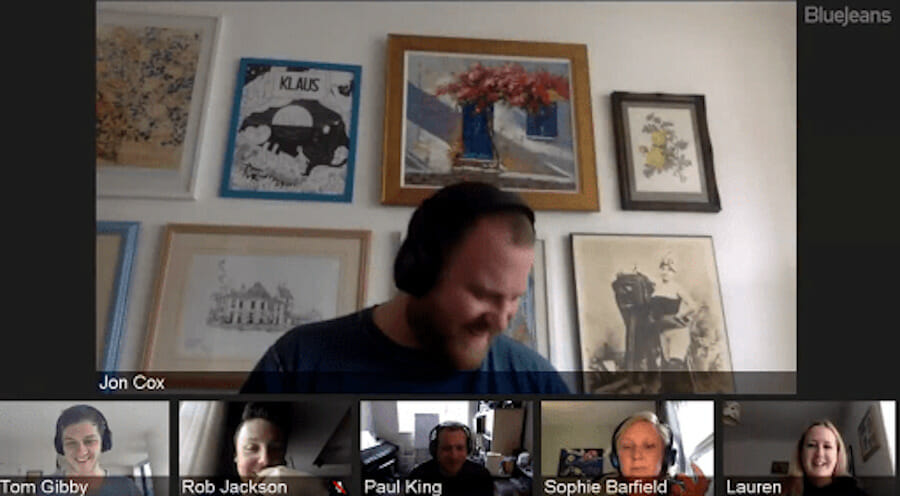 In the same way you might get 15 people together to go for a drink after work, you can replicate these social events online and do the same with live video. Ping your co-workers on Workplace and see who may be up for a beer, glass of wine or cocktail!

Not interested in drinking? No problem! Are you chugging whiskey? Or is that just apple juice? No one will know and you don't need to whisper to any bartenders to quietly order the drink – because when you're working from home you are the bartender!
Use polls on Workplace to gauge how many colleagues are interested in getting together. You can also use the polling feature to determine which games you want to play while getting together online.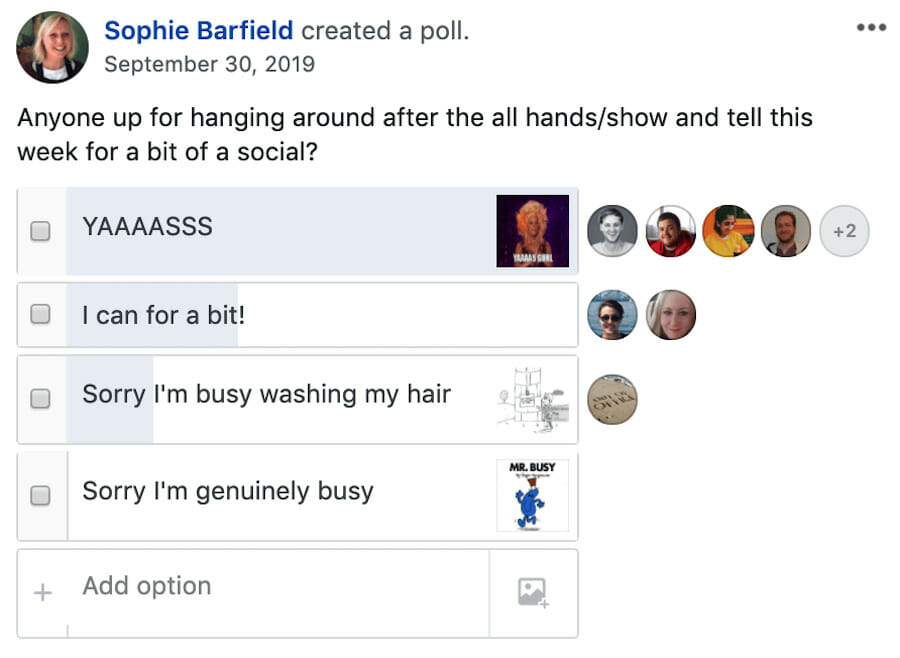 As for remote games everyone can play, we love Psych, Heads Up, and AirConsole. Another popular app that's been trending in recent days is House Party.