In the ever-evolving landscape of digital communication, it's essential to stay ahead of the curve. At The Bot Platform, we are committed to providing you with cutting-edge tools and features to enhance your bot-building experience and, in turn, elevate user engagement. 
You've spoken and we've listened! We're excited to share some significant updates that have been implemented to streamline processes, and offer you more robust capabilities than ever before.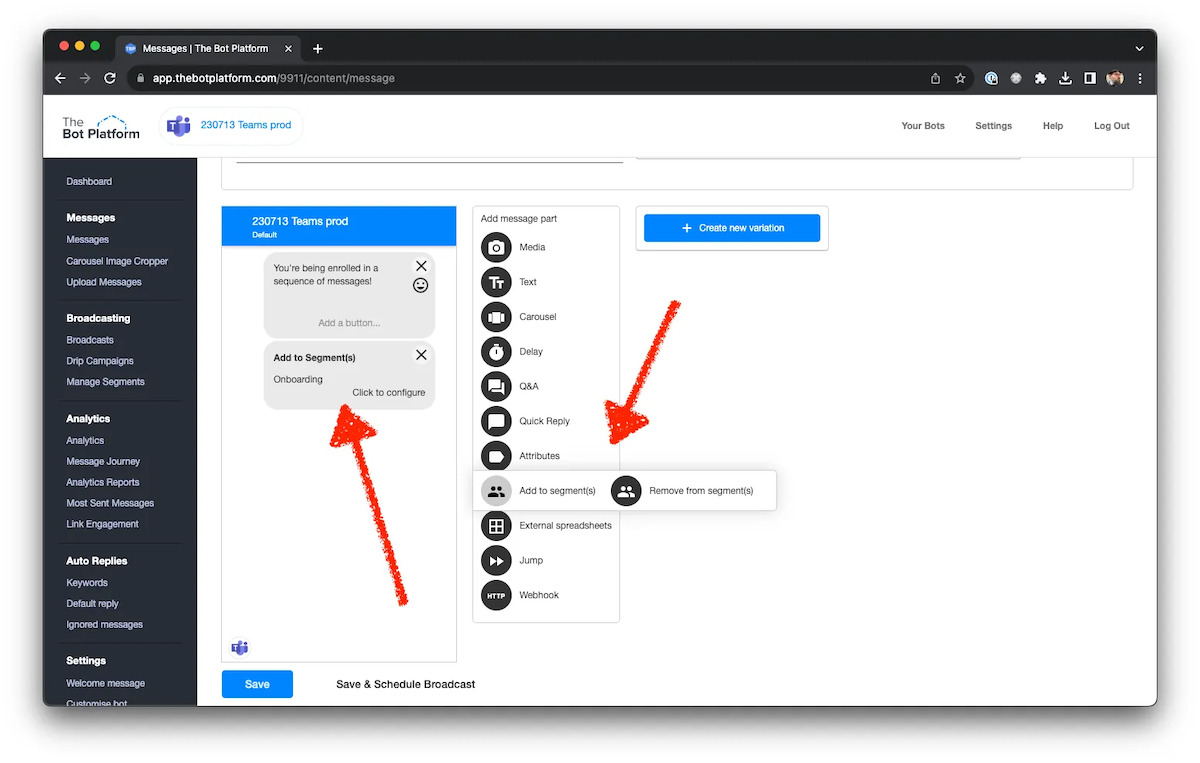 1. Automating Campaign Enrollment with 'Add To Segments'
One of the challenges bot builders faced was relying on users to take specific actions to enrol people in a sequence of messages. But not anymore! Our latest feature, the "Add To Segments" message part, eliminates the need for users to click buttons or opt-in actively. Instead, it empowers bot builders to send messages to users, triggering drip campaigns automatically.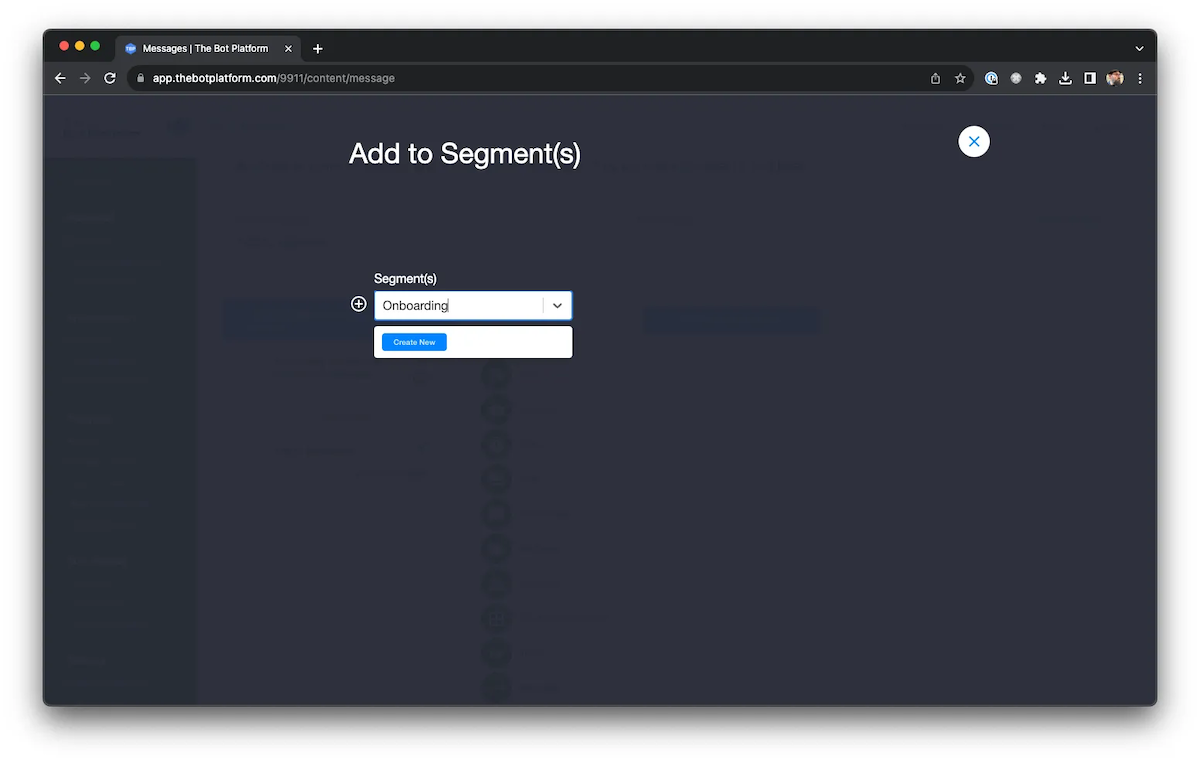 Within the Add To Segments modal, you'll find a dropdown menu containing all available segments. And the best part? If you haven't created a segment beforehand, you can do so directly within the modal, making the process seamless and efficient.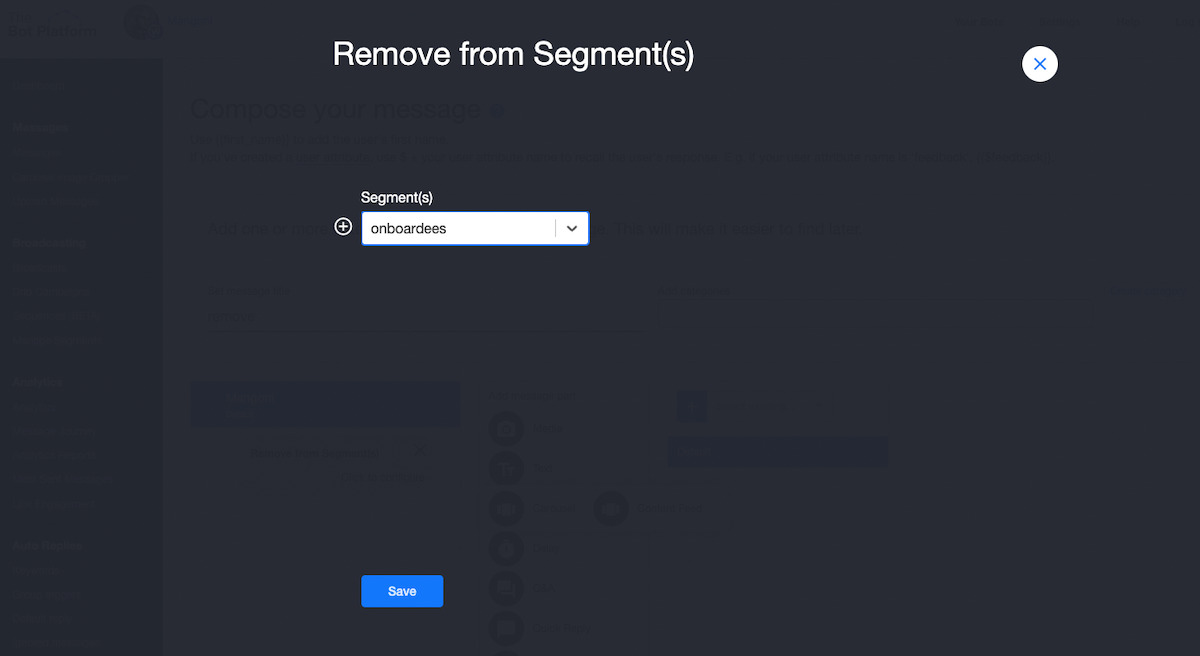 2. Simplifying User Actions with Remove from Segments
We understand that there are instances where you need to remove users from segments without requiring them to click an opt-out button. Our "Remove from Segments" message part provides the solution. Bot builders can now delist users from drip campaigns or sequences, based solely on the fact that they've received a message. This feature is especially handy when users have already completed a flow or no longer meet the criteria for campaign participation.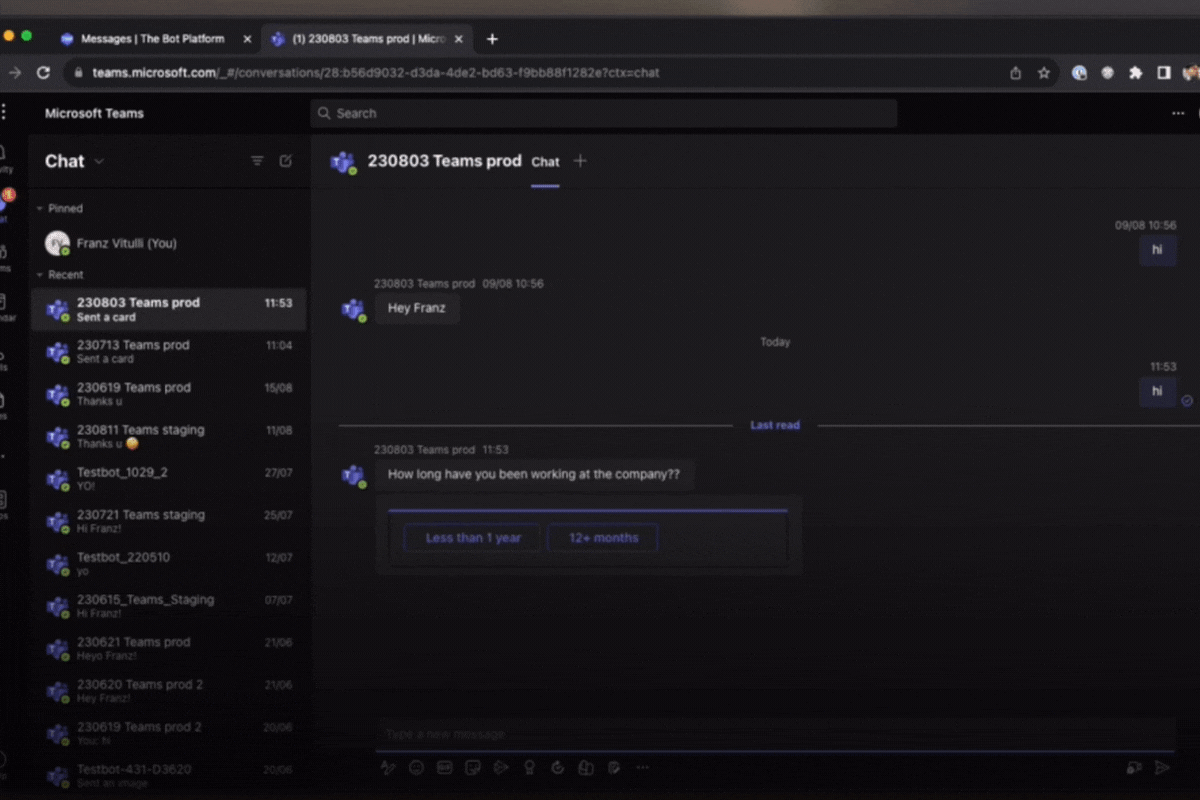 3. Introducing Quick Replies on Teams and Slack Bots
Quick Replies are finally here for Teams and Slack bots! In Teams, quick replies disappear after selection, preventing users from changing their minds. In Slack, the clicked option remains highlighted and unclickable, ensuring users stay on the intended path. This enhancement also simplifies the migration process for companies transitioning from other platforms to Teams or Slack bots, as quick replies translate seamlessly.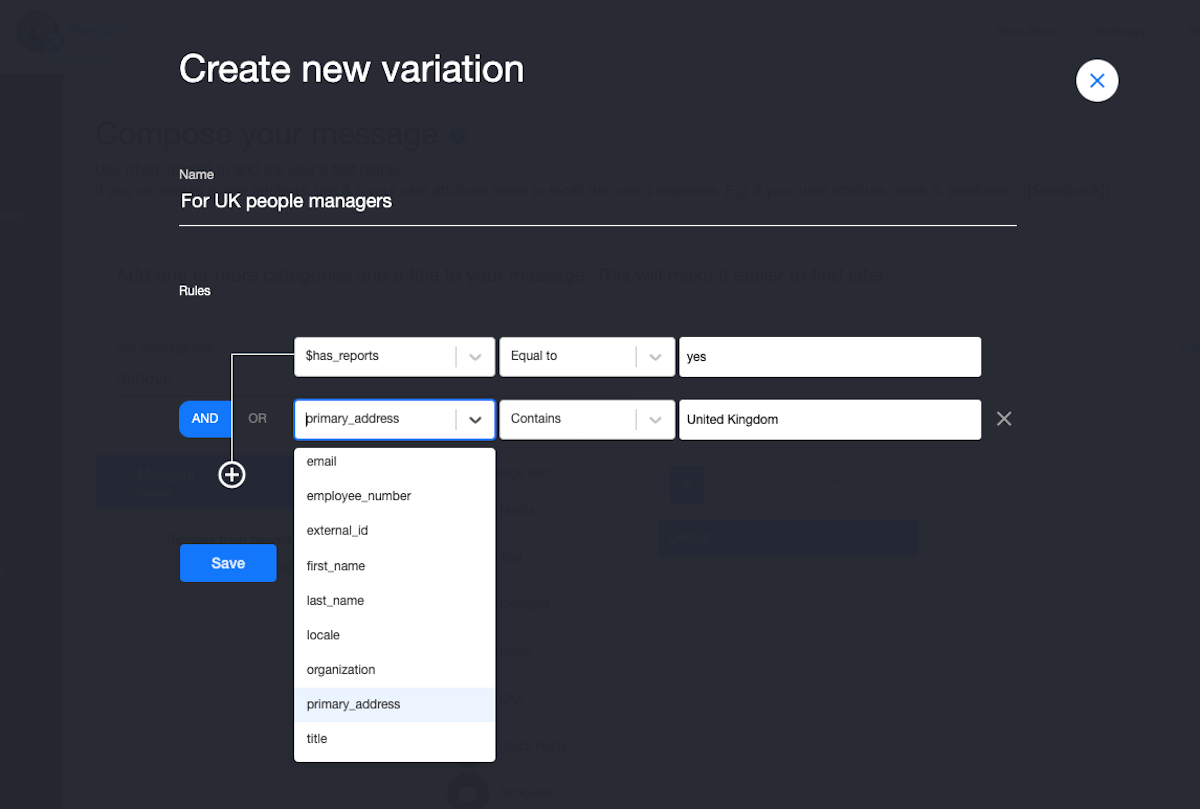 4. Enhanced Personalization with Attribute-Based Variations
We've heard your feedback and are thrilled to announce that you can now set variations based on attributes that are either set or not set, or have any value. This enhancement significantly boosts personalization capabilities, allowing bots to send tailored messages based on user interactions or lack thereof. Whether it's about knowing if a user answered a question or understanding their preferences, you can now create more personalized and engaging conversations.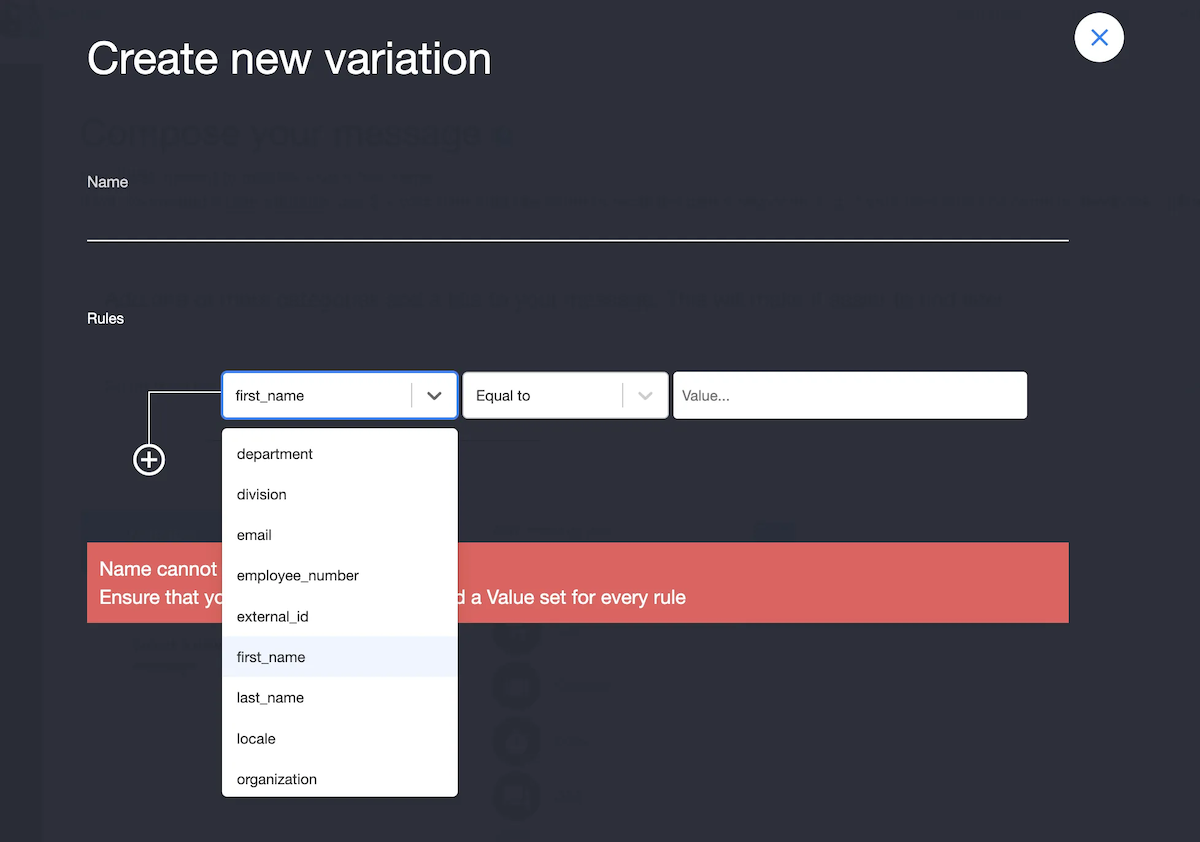 5. Improved Variation Dialogue Box for Ease of Use
Lastly, we've revamped the variation dialogue box based on your requests. Now, you have more screen space to view the entire dropdown menu without any restrictions. Say goodbye to cramped interfaces and hello to a more user-friendly experience. The new and improved dialogue box ensures that you can navigate and customize your bot with ease.
In conclusion, these updates are geared towards simplifying your bot-building journey, enhancing user experiences, and providing more personalized interactions. We're excited about the possibilities these new features bring to the table, and we're confident they will empower you to create even more engaging and effective bots.
Stay tuned for more innovations, and don't hesitate to reach out if you have any questions or feedback.