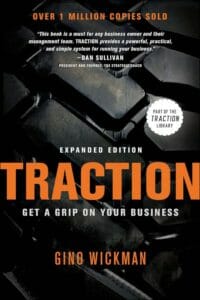 Traction: Get A Grip On Your Business by Gino Wickman
Voted for by our CEO and Co-Founder Syd, Traction is consistently ranked amongst Amazon's best selling business books for good reason. 
Consultant and Business Owner Gino Wickman details how to structure your business using his Entrepreneurial Operating System (EOS) to remove friction points, so that it runs seamlessly and gains momentum, and so you don't end up spending major time on minor things. The system is based on practical experience, not theory. It contains several tools and templates that walk business owners step by step through processes to build a structure and core focus that strengthen and revitalise their organizations.
Syd says "My vote goes to Traction because it's had the biggest impact for me from a business perspective, we follow the EOS system and use a lot of the key learnings from Traction in the day to day running of The Bot Platform".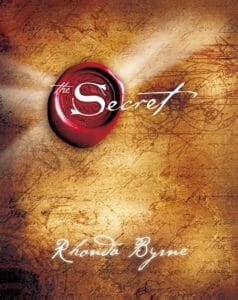 The Secret by Rhonda Byrne
Voted for by our Customer Success Manager Donna, Rhonda Byrne's The Secret is an iconic self help book written in 2006 that was even turned into a Hollywood movie. 
It focuses on the law of attraction and how positive thoughts and positive energy can bring to fruition all your greatest desires. 
Rhonda Byrne claims that Shakespeare, Newton, Lincoln, and Einstein all owed their achievements to their understanding of the law of attraction.
Donna says: "This book really encourages people to visualise their goals in order to attract what they want. Attract, believe and receive."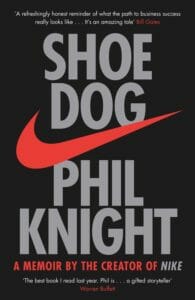 Shoe Dog was voted for by our Head of Sales Jon, he says: 
"Shoe Dog is amazing because it just gives some awesome insight into what it actually takes to build a company – the struggles, the mistakes, the close calls, the joy, the satisfaction – such a good read."
Shoe Dog is the story of how Phil Knight took his own crazy idea and turned it into one of the biggest brands on earth: Nike. 
The book urges people to purse their own out of the box ideas, no matter how crazy they may seem and he offers detailed insight into the building of the business with lots of advice and reflection that would be helpful for any entrepreneur.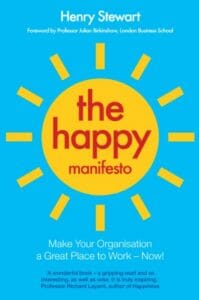 The Happy Manifesto: Make Your Organisation A Great Workplace by Henry Stewart
The Happy Manifesto focuses on how businesses can provide a workplace environment and culture that keeps people motivated and engaged. 
Our Creative Solutions Architect Mel first read this book when she finished university and it had a profound effect on her: 
"I remember it having a massive impact on me about how workplaces should champion trust, freedom, empathy and fun. It helped me realise that employee satisfaction and a healthy workplace culture is super important."
With the fall out of the Great Resignation still being felt across many businesses, The Happy Manifesto could offer great insight into becoming the kind of workplace that attracts and retains talent and where people are engaged and motivated as a result.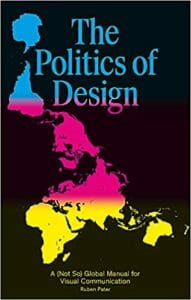 The Politics of Design by Ruben Pater
Another suggestion from Mel is The Politics Of Design, which is a 'design manual for visual communication' and uses ideas from sociology and anthropology to offer educational insight in modern visual communication. 
Mel says: "The Politics Of Design is a great starting point for analysing how design operates globally and across cultures. It's a book I go back to quite often and use as inspiration for finding out more about certain themes in symbols, typography and design as a whole. It really highlights how contemporary visual communication and design should consider global cultural concepts and politics."
Have you read any of these books? What books would you recommend? 
Tag us @TheBotPlaform with your best suggestions and we will share them for Learning Week.