Christmas is nearly here, and we've entered the traditional time of good food, goodwill and generosity. This Christmas will be a bit different this year, however (and I know we're very used to different Christmases by now). This festive period will be set amongst a cost of living crisis which has been affecting households upon households across the UK. Some amazing organisations have been working with struggling families across the country to make sure that they have enough food, shelter and access to basic amenities. One of these organisations are foodbanks. 
I recently saw Manchester central foodbank kick off a "Reverse Advent Calendar" which invited people to start putting together a food parcel over the month of November. The parcel would then be ready in time for the busy festive period, where families would need the most help with their weekly shopping.
Meanwhile, every year at The Bot Platform, our lovely Customer Success Manager, Donna, puts together an amazing advent calendar bot full of festive jokes and Christmassy videos. Being inspired by this and the work of MCR Foodbank, I was keen to help out and set out in designing and building a reverse advent calendar bot. This is a small breakdown on how I went about doing so.
Since we're launching this bot in December, it made sense to make it run over the 12 days of Christmas and share 2-3 items daily so people could easily find and collect anything they had into their parcel. 
We also decided to create a plain donation bot, which follows the same flow but without the Christmas references so people can use the flow across the year, or for other festive events taking place in December such as Hannukah.
The flow is simple – people are pinged and asked if they would like to opt in. If they're on board,  they can choose if they would like to view the list of food up front, or receive pings over the next 12 days: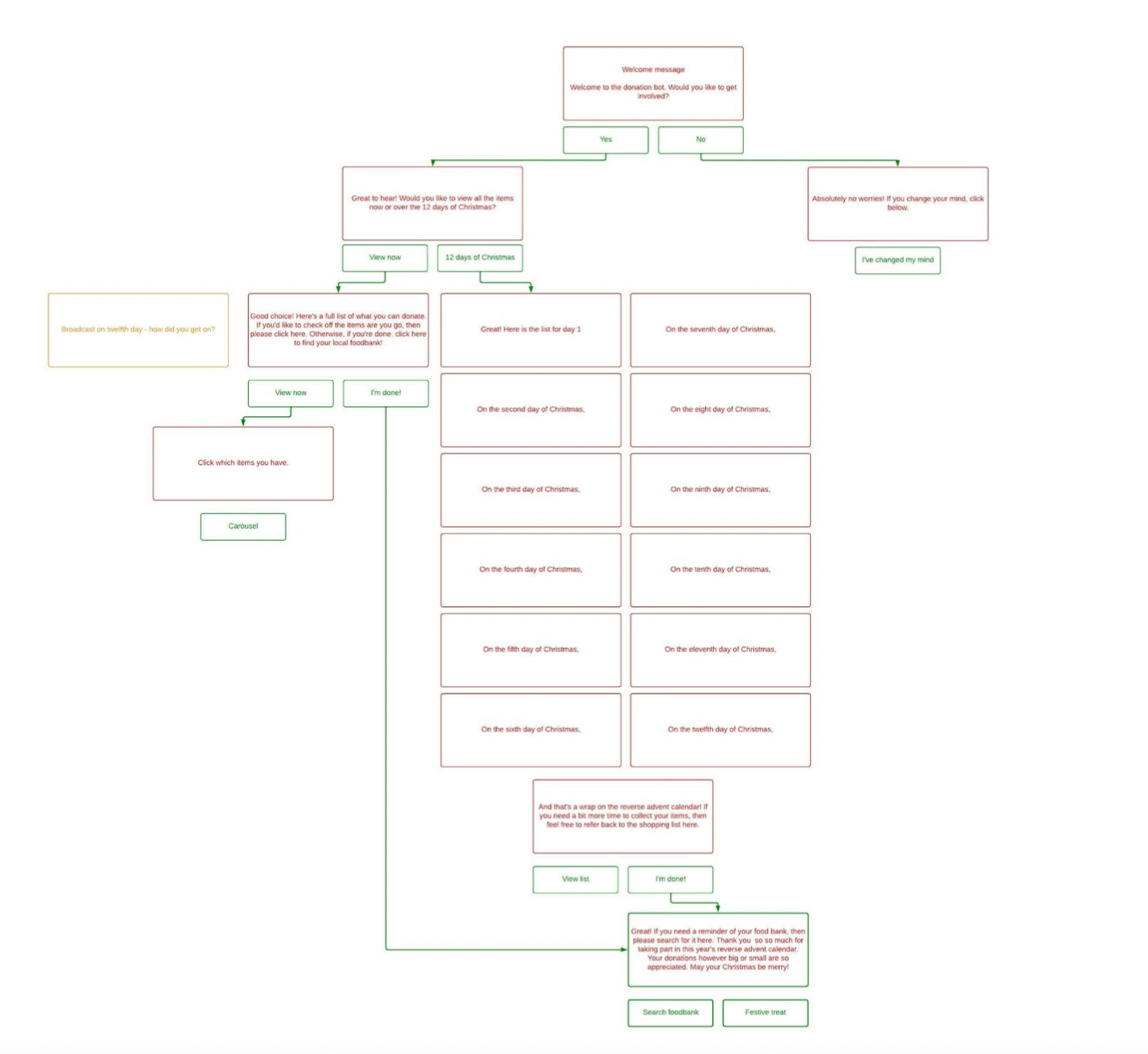 Making people feel comfortable
Please note, the cost of living crisis is affecting all of us, so if some people want to get involved but not commit, they don't need to. They can donate money, donate some bits and bobs from the cupboard or reach out to your local food bank to see if they're lacking certain items. This bot asks as more of an inspiration and guide, not a rigid process to stick to.
The bot is entirely optional and allows people to get involved if they are touched by the cause. A one off broadcast alerts people to the bot, and then they can opt in from there.. You can also share the bot to a group using a deeplink to allow for organic traffic into the bot.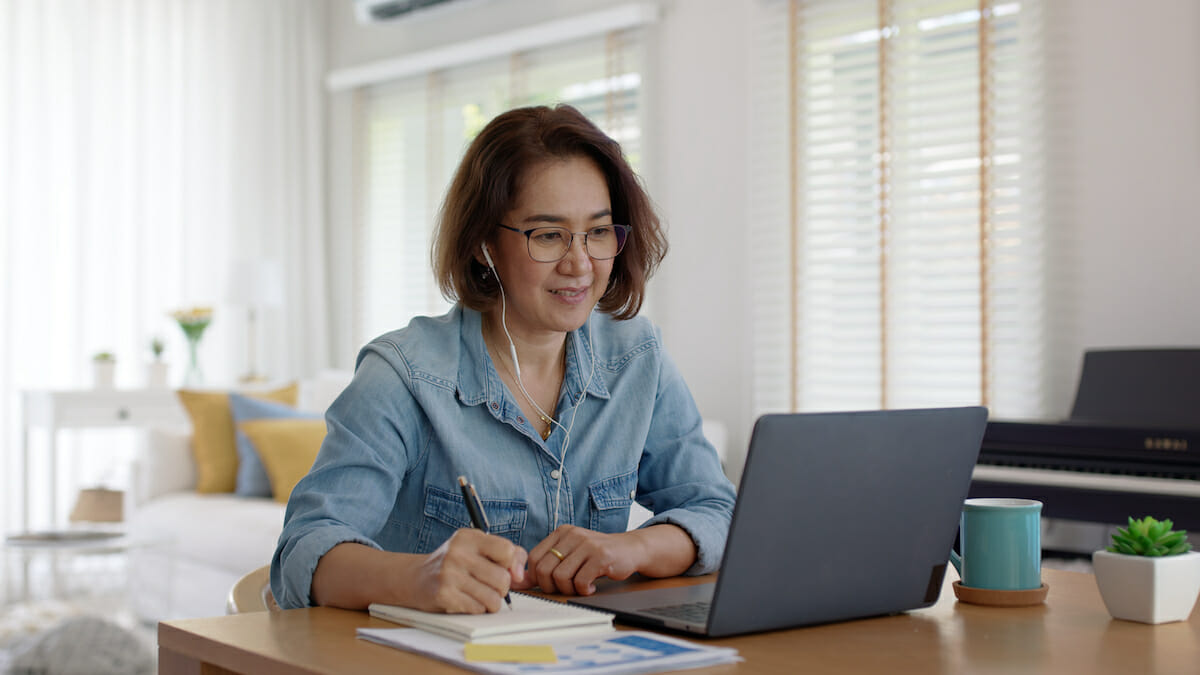 This donation bot is ready to go, with no extra changes required. We've even built a festive version of the bot so you can launch it at any point during December. 
If you're inspired by this bot, but want to add your own twist, then that's totally possible too. You can change the contents or cause to suit what best fits your organisation. 
Get in touch today if you would like to create something amazing.