Later this year the world's biggest football event takes place in Qatar, and it represents a great opportunity for employers to get their staff involved in a fun campaign that drives engagement and builds company culture.  
Football has always been renowned for its ability to bring people together, even opposing sides in war have temporarily ceased arms to indulge in the beautiful game. 
Sporting events create a passion and excitement that unifies society as they come together in shared devotion to a singular outcome, specifically…it coming home!
Savvy employers can channel this undivided passion into the workplace as a fun way to drive staff engagement, which in turn helps with company culture, employee wellbeing and retention.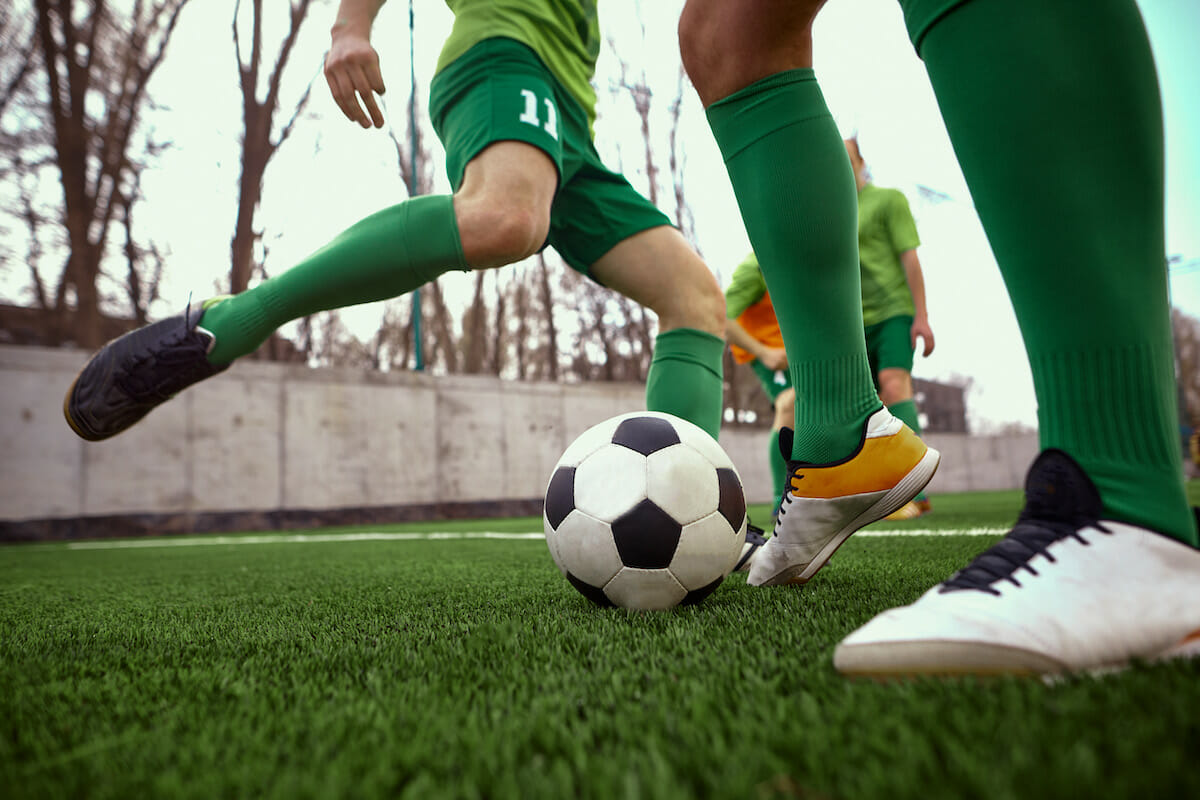 Why focus on employee engagement?
Gallup Organization

found that engaging your employees or your customers generates up to two-and-a-half times the financial gains than if you didn't invest in engagement.

Willis Towers Watson

uncovered similar results. Companies with engaged employees enjoy a 19% increase in operating income; without engagement, operating income decreases 30%. (That's a variance of almost 50% and could well mean the difference between surviving the next downturn — or not.) They also found a 15% improvement in engagement levels led to a 2% improvement in operating margins — an advantage few leaders can afford to ignore.

Glassdoor

found that companies with engaged employees outperform those without by more than 200%, and companies that invested 10% more in employee engagement also increased company profits by $2,400 per employee per year.
These stats show that as well as the obvious impact employee engagement has on the wellbeing of your employees, it also gives a strong return on investment that could massively impact your bottom line.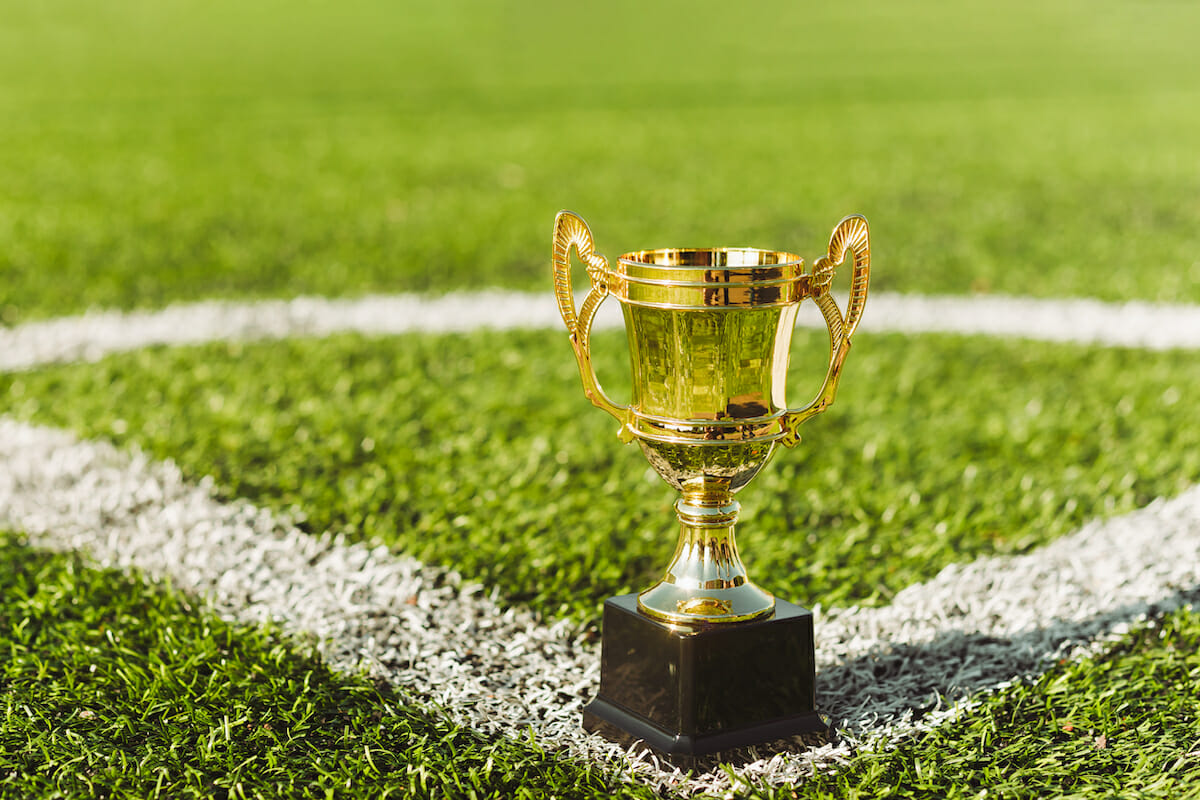 Companies using Workplace from Meta or Microsoft Teams will be able to easily build and launch their own Football Cup Predictor using The Bot Platform to help celebrate this cultural moment, whilst simultaneously improving employee engagement.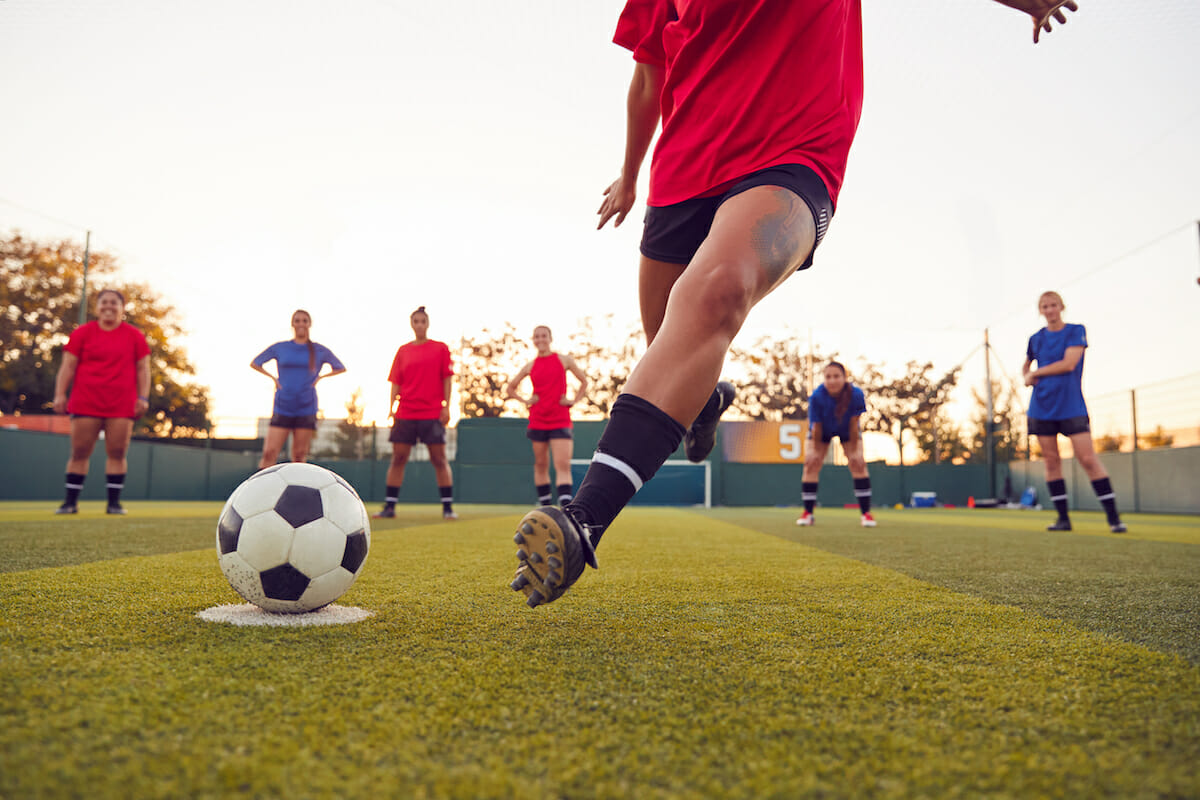 What does the Football Predictor do?
The bot will be able to engage employees in an automated and scalable way, from sending broadcasts to all, or select groups of staff inviting them to get involved, through to running other engagement generating features. Our Football Cup Predictor can randomly assign teams to participants to support throughout the tournament, which in turn could be used to set up office sweepstakes and prize giveaways, adding to the excitement around the office as team members discuss which teams they are supporting and their chances of winning. 
Camaraderie can be further built by participating in football related quizzes that are in-built with the template and ready to roll. Workers can also use the bot to share match-score predictions for the finals and easily keep up to date with the option of regular automated messages linking to fixture lists.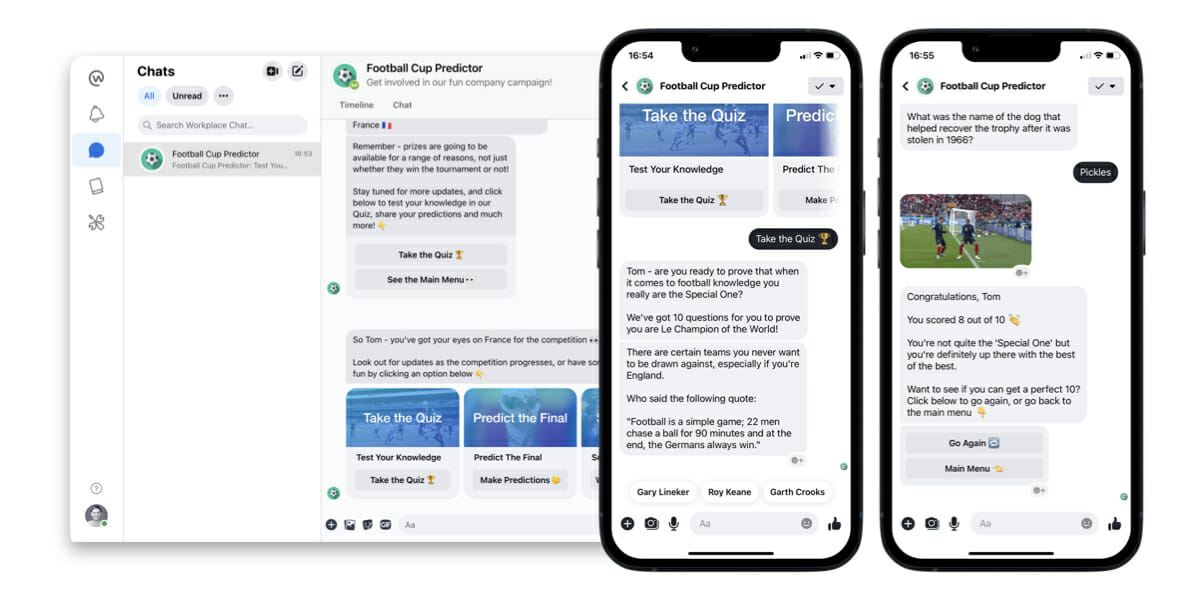 What are the benefits of running this activity using bots and digital assistants on Workplace or Microsoft Teams?
Easy to scale for large organisations

Accessible across devices, involving office based and frontline staff

Easy to track participants and send reminders

Automated nature saves admins huge amounts of time

Doesn't involve staff needing to use a new tool or channel

Drive employee engagement and company culture

Increase Workplace and Microsoft Teams channel adoption and usage

Get started in minutes with a pre-built and easily editable bot template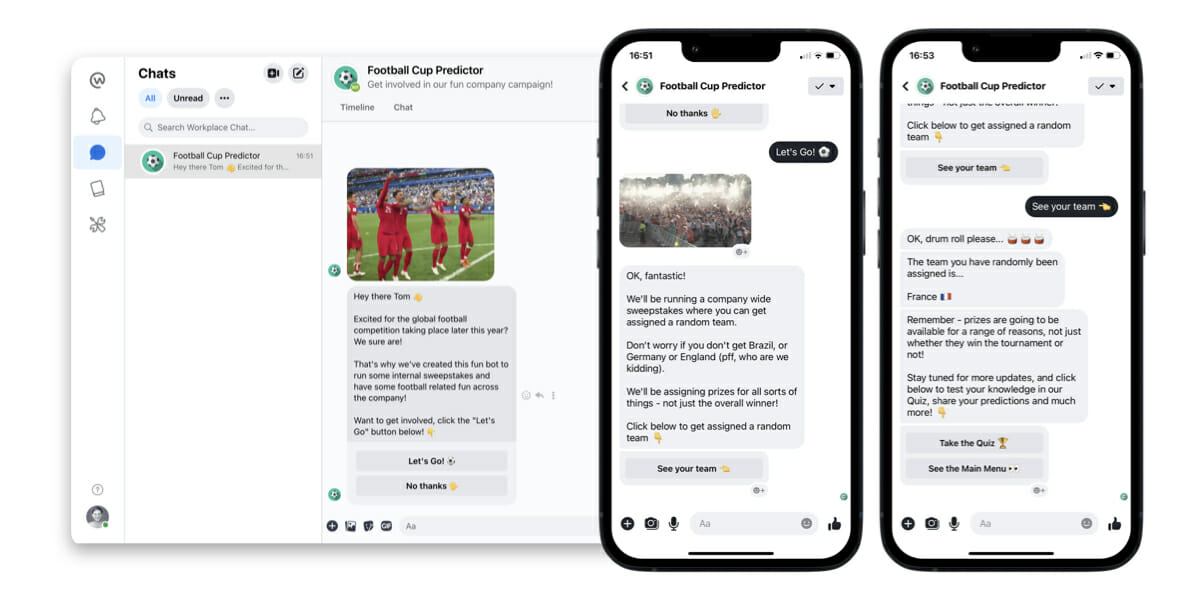 Interested in learning more?
Interested in launching a football campaign of your own? Contact us by clicking here and we'll set you up with an account and access to our platform for free until the end of the year for this Football Cup Predictor bot. You can start quickly and easily with the pre-built template or build your own from scratch!