Supercharge Your Performance Evaluations and Appraisals.
Introducing our Employee Reviews template: a game-changing solution that saves time and boosts efficiency! With this automated system, you'll streamline tasks like conducting reviews, sending reminders, managing paperwork and collecting post review feedback.
No more tedious follow-ups, as this bot takes care of reminders for you!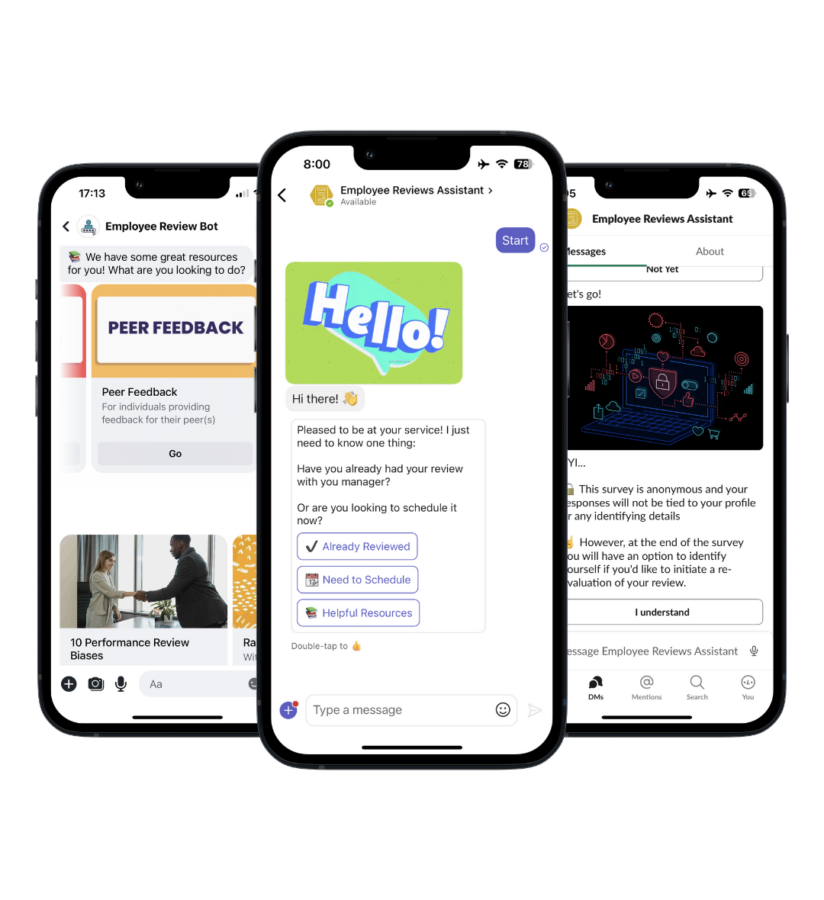 Ready to transform your workplace
and enhance your employee experience?