Every year on the first Friday in March, Employee Appreciation Day gives employers around the world a chance to celebrate and reward their staff. And in 2021, that's more important than ever.
A quick glance through an online holidays calendar makes you realise that there really is a day to celebrate almost anything you can think of. As I sit here typing at my laptop, I am also simultaneously celebrating National Umbrella Day and National Cream Cheese Brownie Day.
The cynics amongst us might surmise that these were invented by lazy marketers, for lazy marketers. What shall we do if we have nothing to talk about? Let's make something up!
Nonetheless, there are some of these newer pseudo-official holidays that I think add value, and deserve a place in our collective calendars.
International Women's Day, for example, has gone from being relatively unheard of to many, to something that now has almost universal observance across the globe, and has brought untold amounts of positive awareness to the plight of gender equality and women's rights.
Another, which is at a much younger stage of its development, is Employee Appreciation Day. This is celebrated every year on the first Friday in March.
Unlike International Women's Day it isn't based on an extraordinary historic movement that was decades ahead of its time. But like International Women's Day it seeks to recognise an underappreciated and often exploited group of individuals.
Great strides have of course been made around the world in terms of workers rights related to areas such as mandatory holidays, minimum wages et cetera, but there is still a long way to go, particularly with frontline workers. Like on International Women's Day, you are encouraged to take some time out of your day to show your appreciation to your employees in some form.
There are dozens of great ideas around how you can do this, to suit every budget. I've picked out a few of my favourites below.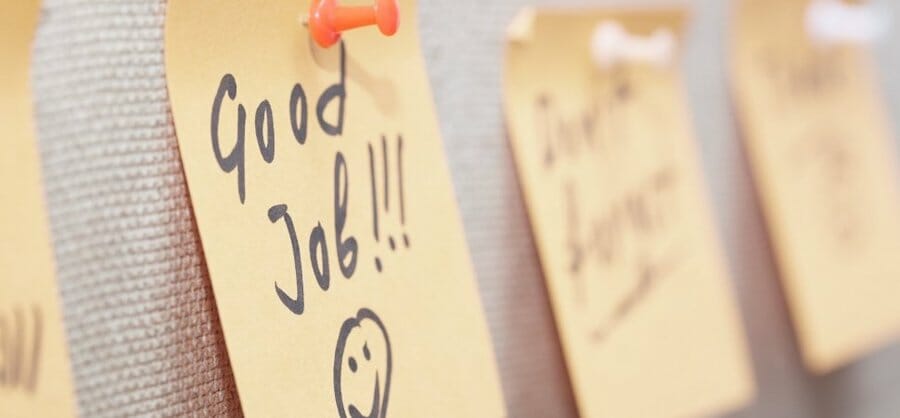 Personalised written or verbal thanks.
A short email or coffee chat from each employee's line manager thanking them for their work, picking out some specific reasons related to them personally. For extra bonus points make them hand-written thank you notes.
Send out some fun employee awards. These can be kept light hearted such as "Best Dressed", "Best Teams/Slack Banter", "Chief Tea and Coffee Maker", or "Best Use of Gifs".
Extended Lunch Break or Early Finish.
Whilst there can be a cost associated to this, you'll no doubt make it back by having your employees feeling that little bit extra refreshed and motivated. This can be trickier when it comes to shift workers, but why not have the management team commit to cover a few extra hours for that one day of the year?
Medium/Large Budget $$$/$$$$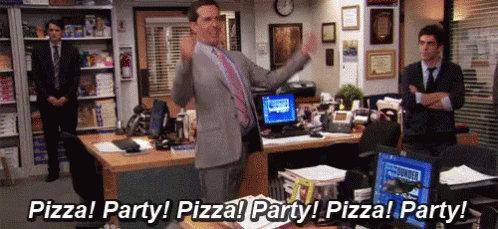 Who doesn't love treats?? Bagels for breakfast? Pizza for lunch? Cocktails for happy hour? If this isn't practical in your workplace, how about just leaving some doughnuts in the break room, or a few strategically placed bags of sweets around? You're never too old or too serious to enjoy some well-timed goodies.
You could pledge a small donation to a charity of each employee's choice. For larger organisations this may not be practical, in which case you could run a quick poll on Teams or Workplace to decide which charity you could donate to as a group. This can bring a sense of collective goodwill and benevolence (as well as having the serendipitous side effect of being tax deductible).
Just as you're never too old or too serious to enjoy treats, who doesn't love a good old day out? Where and what is completely up to you! It could be an afternoon at the bowling alley, a trip to a winery, a day at a theme park, or even just lunch in a local restaurant. You can't beat a change of scene, and even though people will think of it as a day off "work", there will likely be huge gains to team morale and togetherness.
It's important to remember that employee appreciation is something that should be happening all year round.
If you're not treating your employees well in general, doing anything suggested above will have little to no impact.
You can't paper over mismanagement cracks with pizza and doughnuts. But assuming you are treating your employees fairly, and making them feel appreciated 52 weeks a year, doing something a little extra on that first Friday in March can go a long way.
To celebrate Employee Appreciation Day here at The Bot Platform, we're offering a free trial to help you recognise your staff using Microsoft Teams or Workplace from Facebook.
You could build a bot that allows staff to share personalized thank you notes with their colleagues, even guiding them to assign specific company values to their actions and achievements if you so wish.
You could also launch a bot to manage an entire company award process, from taking nominations, to announcing the awards in a Workplace group or in a particular Team.
If you'd like to apply for a free trial, or just have a chat with one of our expert team members on how we can help with your employee recognition plans, please follow the information on the below links.
Interested in learning more? Drop us a line below.