A great Manager doesn't always equal a great Leader. A great Manager can be adept at managing the smooth running of systems, projects and processes. However, developing effective leadership skills and having the ability to engage and inspire your team can often fall to the bottom of a never ending list of 'things to do'.
Developing more effective leadership skills is a quality that can be taught. At The Bot Platform, we've created a customisable coaching Digital Assistant – The Management Coach, to help nurture the leadership skills of your Management Teams.
This blog explores what effective leadership looks like; why it's important and how The Bot Platform's Management Coach can help you develop your leaders to be the best they can be, without any costly and time-consuming training courses!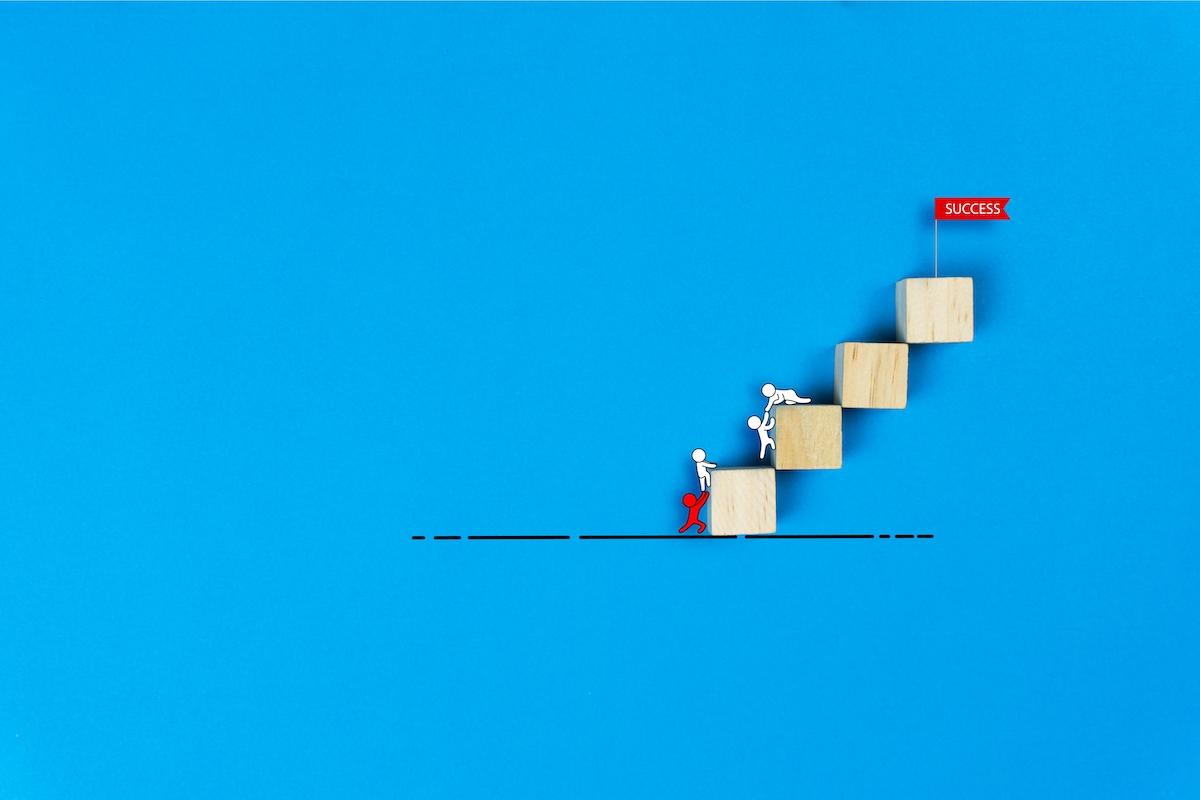 What are Effective Leadership Skills?
A recent Wiley Workplace Research Survey of more than 5,000 working professionals, discovered that there has been a shift in perception around leadership; no longer synonymous with 'Authority' and 'Assertiveness', people now expect leadership to be collaborative and people focussed.
The overwhelming majority said the ideal leader has the following three qualities:
Effective Communication

Clear Vision of the Future

Builds Relationships
Effective communication and clarity of vision are often intrinsically linked when it comes to creating a positive leadership culture. The Wiley Workplace Research Survey in 2021 found that 97% of respondents reported experiencing some level of work-related stress and 86% reporting feelings of burnout. In addition to increasing priorities, employees feel like they are being kept in the dark about what's happening at a leadership level. Almost half of employees surveyed said leadership failed to communicate prior to executing changes in strategy. This misunderstanding can unintentionally bolster feelings of stress or employee burnout. 
Management and leadership teams must ensure that there is a culture of interconnectedness, so that employees feel supported and engaged with their organisation and their people.
Relationship building hasn't traditionally been at the top of the priority list for some leaders, many believing that they do not need to be loved in the workplace to succeed. However, in the wake of the global Pandemic, the need for human connection has never been stronger; not only in our personal lives but in our professional lives too. A recent article from IMD states that "to build a cohesive and more engaged team, great managers need the leadership skills to forge strong working relationships with their employees. If your team is highly engaged and happy in the workplace, you are likely to be well respected as a leader with employees who love what they do, and hopefully the strong relationships you cultivate will help your team perform at their highest level."
Crucially, effective leadership skills at every level create an organisational culture where employees feel included, valued, and heard.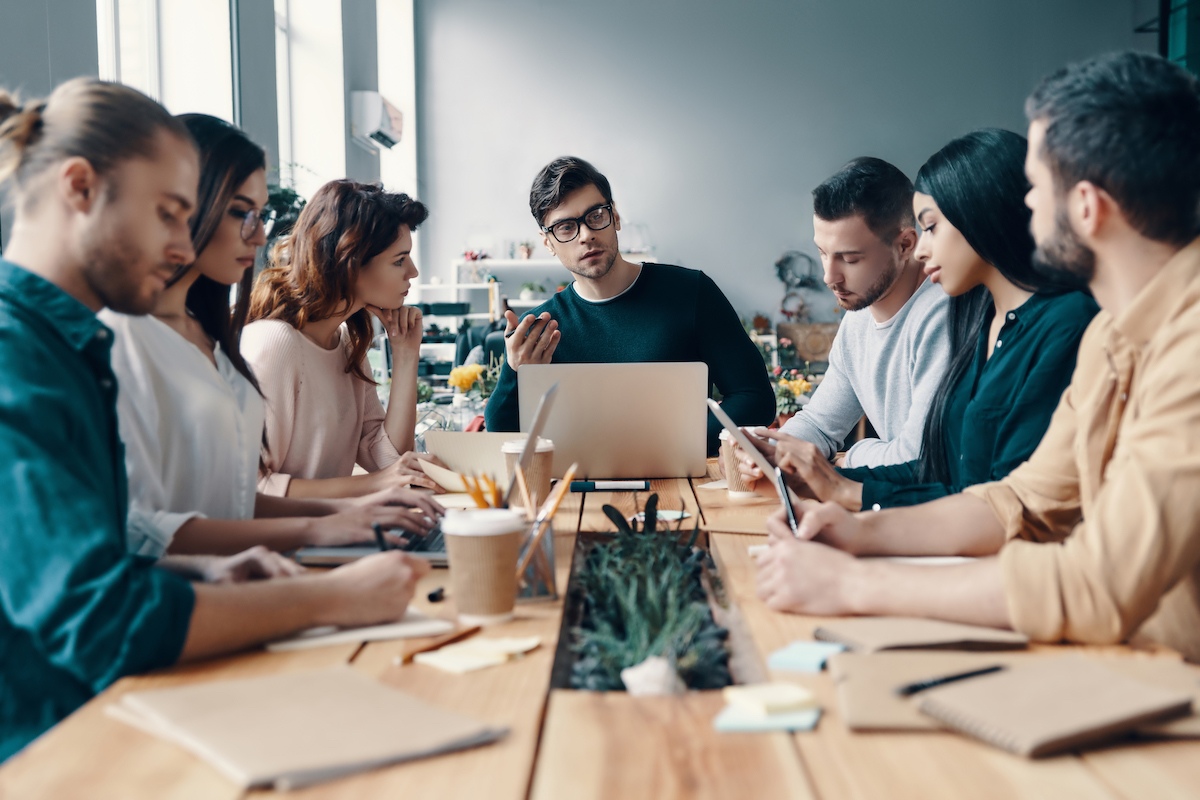 Why is Effective Leadership Important?
In McKinsey's 2022 Great Attrition, Great Attraction Global Survey it found that 34% of respondents quit their previous job because of uncaring or uninspiring leaders. It can't be underestimated just how influential bad leadership can be in causing people to leave. As McKinsey concludes, "whilst in the past an attractive salary could keep people in a job despite a bad boss, that is much less true now than it was before the pandemic. Our survey shows that uncaring and uninspiring leaders are a big part of why people left their jobs, along with a lack of career development."
Leaders with strong, trusting and authentic relationships with their teams know that investing time in building these bonds makes them more effective as a leader, and creates a foundation for success.
It's easy to see why leadership skills are currently being brought into such sharp focus. The last two years have highlighted just how important strong leadership and employee engagement are to retaining and inspiring the talent in your business. Good working relationships increase employee engagement and according to Gallup's meta-analysis of employee engagement, businesses with good employee engagement have 41% fewer quality defects and 37% less absenteeism. A 21% increase in productivity was also seen to result from higher employee engagement.
The Wiley Workplace Research Survey also reported that 98% of respondents cited that "when they feel valued by their employer, they feel ownership in their work, are more productive and motivated, and feel like they are contributing to the success of the organisation".
Great and effective leadership nurtures engaged and motivated employees, which in turn optimises business performance for success. In a challenging global economic climate, businesses can't afford to ignore the importance of strong leadership.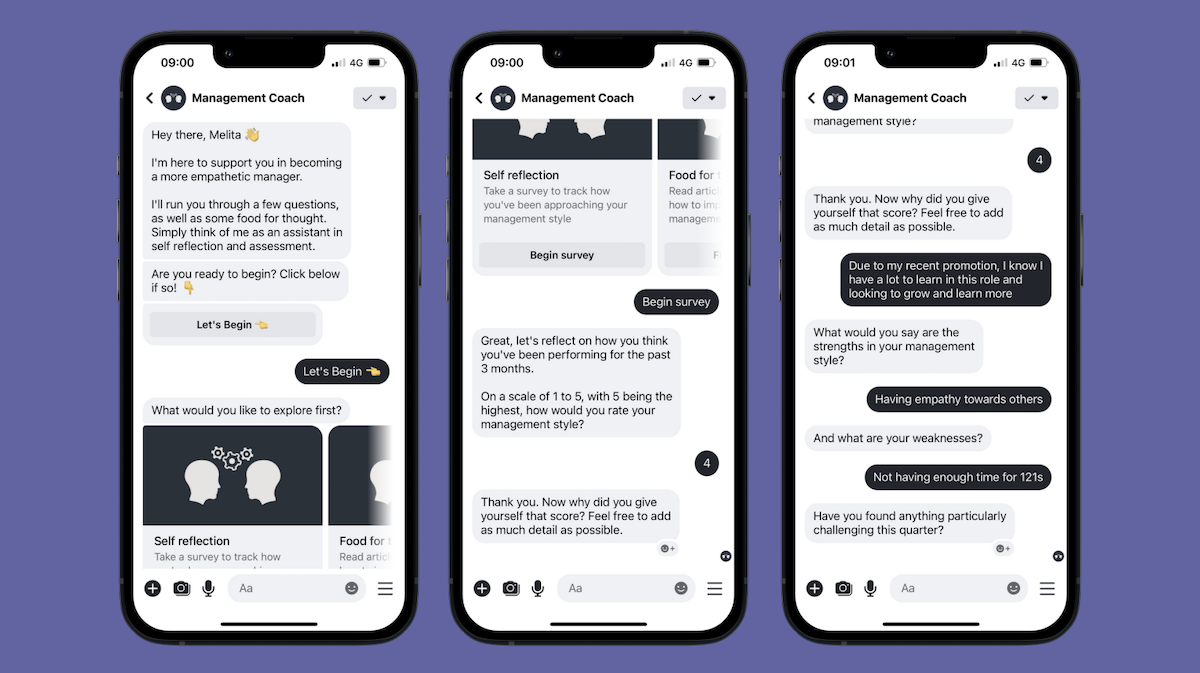 Inspire Your Management Team to become Effective Leaders with 'The Management Coach'
In light of these latest findings, The Bot Platform's latest template, 'The Management Coach', has been developed specifically to help managers reflect on their management style and become more empathetic and effective leaders. 
Integrating seamlessly with your work-place software like Microsoft Teams and Workplace from Meta, the Management Coach runs automatically in the background; checking in with your Managers and Team Leaders on a regular basis (dictated by your business needs). By asking a series of self-reflecting questions, the system is designed to implement a time of reflection, to encourage Managers to think about the people they manage and how they are performing as a leader.
By supporting managers to reflect on how they can improve, the Management Coach helps managers to reflect on their positive attributes, helping leaders become more confident in their ability to get the best out of themselves and their team.
The Management Coach can also point managers and leaders to internal or external training resources and materials, to develop their skills further.
It's clear that many sectors need a renewed emphasis on soft skills, especially with the increase of remote and flexible working patterns. Businesses should be looking for innovative and interactive solutions to create a vibrant and engaging culture, which makes for better employee retention and higher productivity. 
To achieve an appealing and motivational work culture, businesses should be implementing the right platforms and forums to encourage more effective teamwork and working to develop better communication practices between leadership teams and employees.
If you would like to see if you qualify for a free trial with The Bot Platform so you can implement The Management Coach, get in touch today to take the first step towards improving your Employee Experience.