These lighter nights often make for more productive days, and during the spring and summer we naturally find ourselves more energetic and willing to take on tasks we find ourselves putting off during the winter months.
All of this often leads to an annual spring clean; windows open, music playing and sunlight streaming in…it's almost enjoyable! With this in mind we thought we'd share with you 10 tips for the perfect office spring clean, and we're not talking about your physical office space, but your digital space too.
Update your office furniture
Has your desk seen better days? Are you finding that your office chair isn't quite as comfortable as it used to be? Then why not invest in some new office furniture? There have been many studies that show incorporating some type of a standing/sitting desk combination greatly helps productivity.
​One study by Texas A&M Health Science Center School of Public Health, found that employees were 46% more productive while using sit-stand desks. The same study at Texas A&M stated, "87% of employees using standing desks reported feeling more energetic as a result of standing more during the workday." Could trying a standing desk be something new to invigorate your working environment?
Fully offer a fantastic eco-friendly bamboo standing desk; their thoughtfully designed Jarvis desk is sustainable and affordable.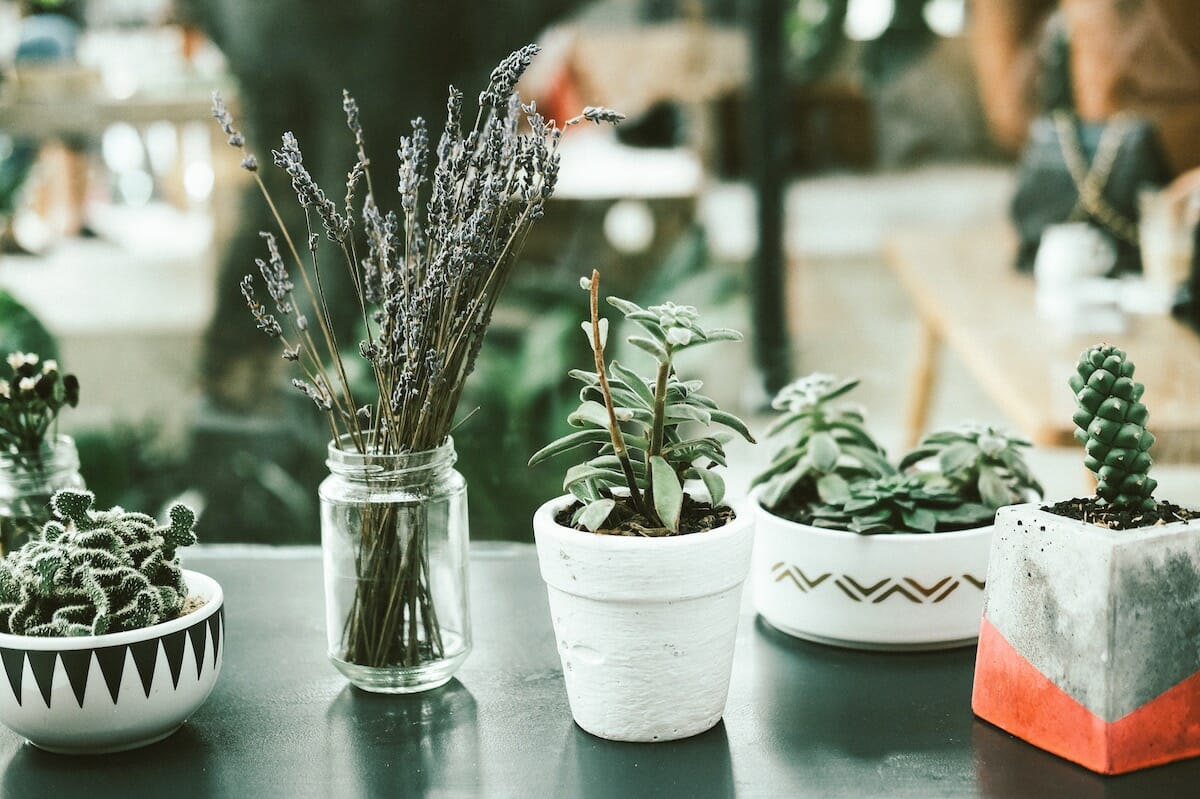 They say a little bit of greenery goes a long way – according to CIPHR, adding plants to the office causes a 37% fall in reported tension and anxiety, a 58% drop in depression or dejection, a 44% decrease in anger and hostility and a 38% reduction in fatigue. So a little plant could make a big difference to your wellbeing, why not test out your green fingers this spring?
Archive, Archive, Archive!
We know how quickly and easily your emails can pile up, so why not spend a few hours going through your inbox and seeing what you can archive, place into folders or even delete? When your live servers are bogged down with tons of email data, it can make searching for a specific email or a specific subject gruelling and slow, so you may find that getting ruthless with your inbox will add a little time to your day.
It's also a good idea to reduce the number of newsletters you're subscribed to, so you can focus on curating your sources and avoid information overload. Trust us, if that 6-month old article that you left in your inbox to read later still hasn't been read, you're never going to read it – just hit the delete button and feel free!
Improve your office lighting
Not quite having the right lighting in your office may not seem like a hindrance when you mainly rely on the light coming from your computer screen, but it's important to have an accurate source of lighting to relieve the brightness of the computer screen. Whether the lighting be too bright or too dim, both can have a detrimental impact on you.
Dim lighting tends to cause unnecessary strain on the eyes, which can lead to eye issues or headaches. You may experience drowsiness or lose your sense of motivation, resulting in an overall reduction of productivity.
Bright lighting or high-intensity lighting can sometimes cause headaches; lights that are too bright were named one of the major causes of migraines in workers.
It's well worth investing in the correct lighting set-up for you to ensure your wellbeing is taken care of and your productivity is at its best.
Update your meeting agendas
67% of individuals believe that having a clear agenda is what makes a meeting successful. If you have weekly meetings that often follow a similar agenda, why not restructure the layout of your agenda so you can look at things from a different angle? This may spark some creativity across your whole team and inspire some out-of-the-box thinking.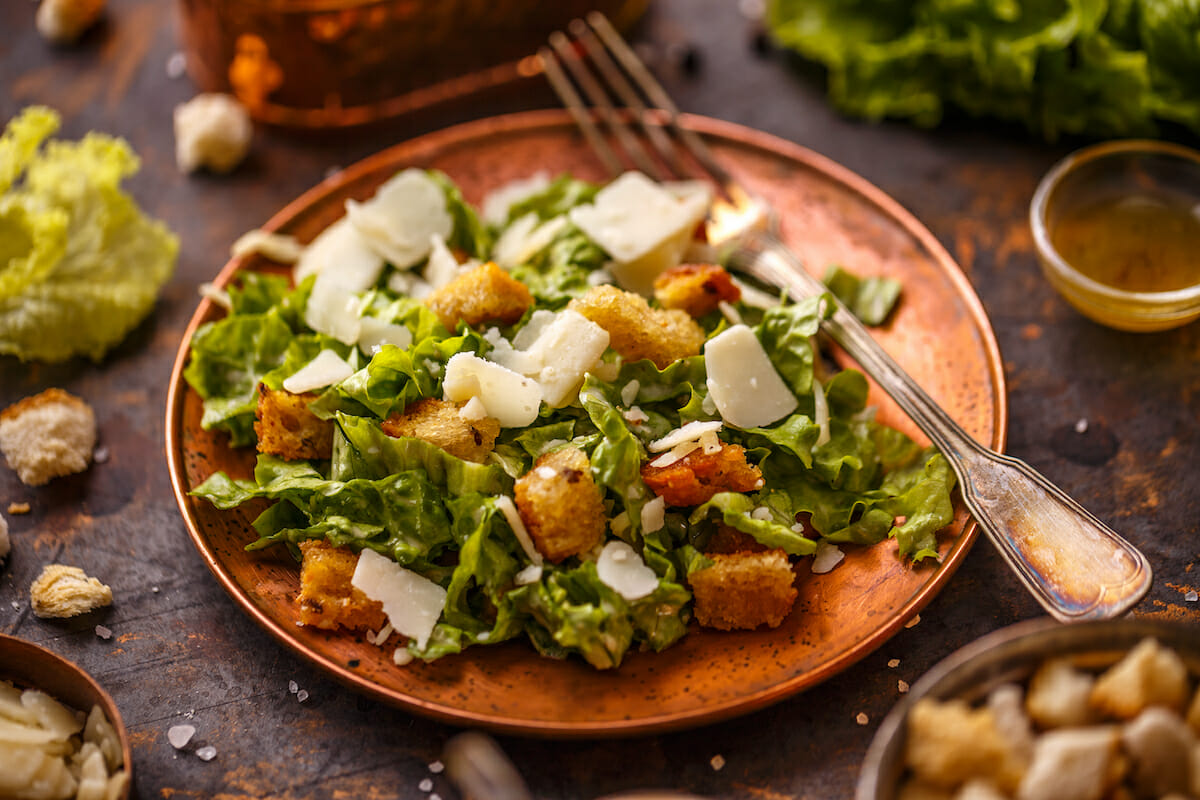 We know that finding something to grab for lunch each day can be a challenge that often becomes repetitive and boring, so why not put some time aside to research a couple of quick new recipes that will add a healthy boost to your day? 
BBC Good Food has some fantastic ideas for healthy lunch ideas for work that may just be the inspiration you need to change-up your meal-plan for spring.
You can probably see it lurking in the background as you read this very sentence…the ultimate chaotic mess, your computer desktop! Countless images that you needed to grab, documents and maybe even the occasional meme you thought was worth sharing to the work chat, are often laid to rest on your desktop; a strange, cluttered gallery, displaying your last few months at work for all to see. The idea of tackling your desktop can seem like an uphill battle – putting folders in folders in folders, but it'll be so worth it once it's done and you see all that space… that you can slowly begin to fill up once again!
Who doesn't love new stationery? Get some new post-it notes, a desk calendar, ring binders, a notebook, some highlighters, maybe even a couple of gel pens if you're feeling bold, and you'll soon feel rejuvenated; there's just something about the first page of a new notebook that makes you feel inspired and ready for a new challenge. It's also a good idea to do a test on all the pens you have; throw away those cheap pens you grabbed from sponsor booths at the last conference you went to in 2019, which likely live an inkless existence and will end up being the pen you grab when you're scrambling to write-down some information. Put 15 minutes aside for a pen test, your future self will thank you later.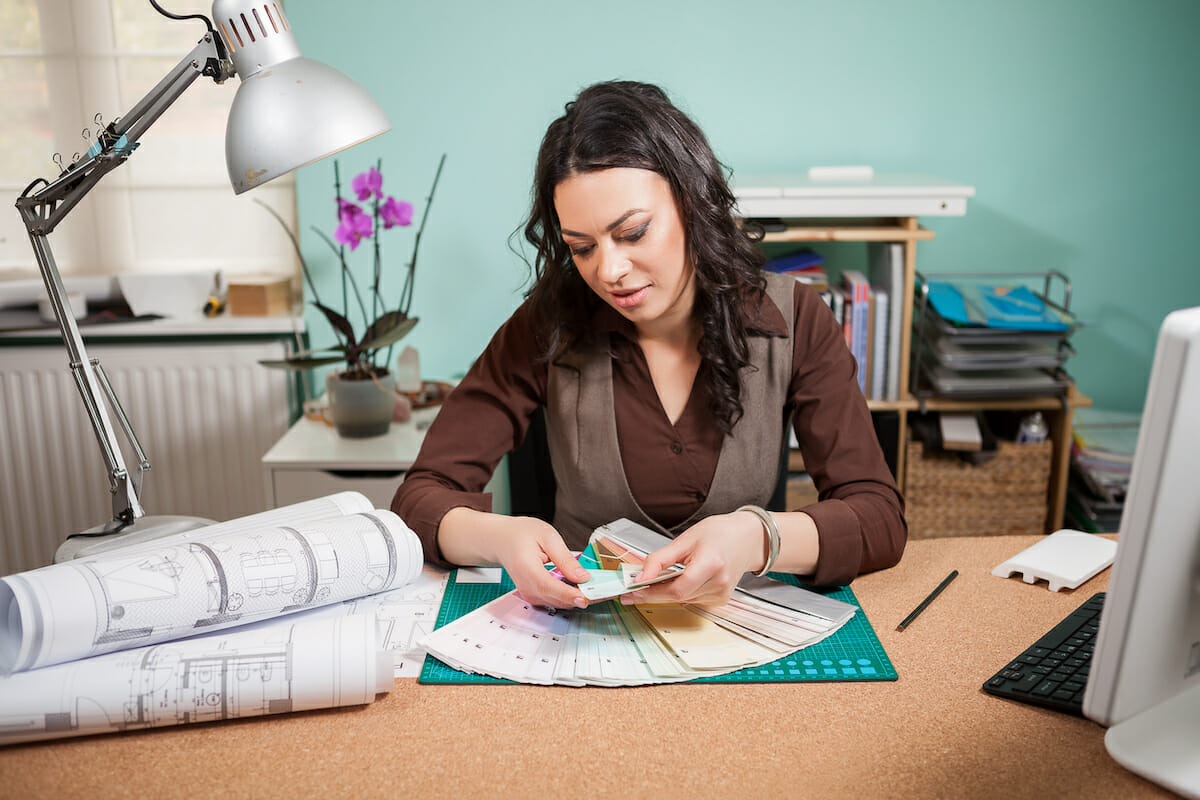 Every color is associated with different emotions and using colors wisely can improve your experience and increase desired behaviors in significant ways.
For example, in a study published in the Journal of Experimental Psychology found that the color red negatively affected performance on a test. When participants were given a red participant number, they performed 20% worse on tests than their peers. This study shows that the colours you place around you can have an impact on your performance. 
Why not spend some time researching colour meanings and decide which emotion you would like to evoke and add some colour to your office that matches those emotions? You may be surprised by the impact it has on you psychologically.
We hope these tips have helped inspire you to 'spring' into action. Here's to a productive, organised and efficient spring…we also wouldn't say no if a sunny spring was also thrown into the mix!