Increase focus, motivation and productivity 
Every year, poor communication costs small businesses with under 100 employees $420,000 and companies with over 100,000 employees over $62 million. The rise of the remote workforce means there is a higher potential for costly miscommunications than ever before.
Standup Bot helps improve communication, accountability and collaborative working by allowing your workforce to provide details on what they've been working on and posting that information to a centralized location. An easily editable template allows you to quickly add questions relevant to your company or department;  the answers from staff can be saved and line managers alerted to any blockers stopping people from getting their work done.
See a task tracking assistant in action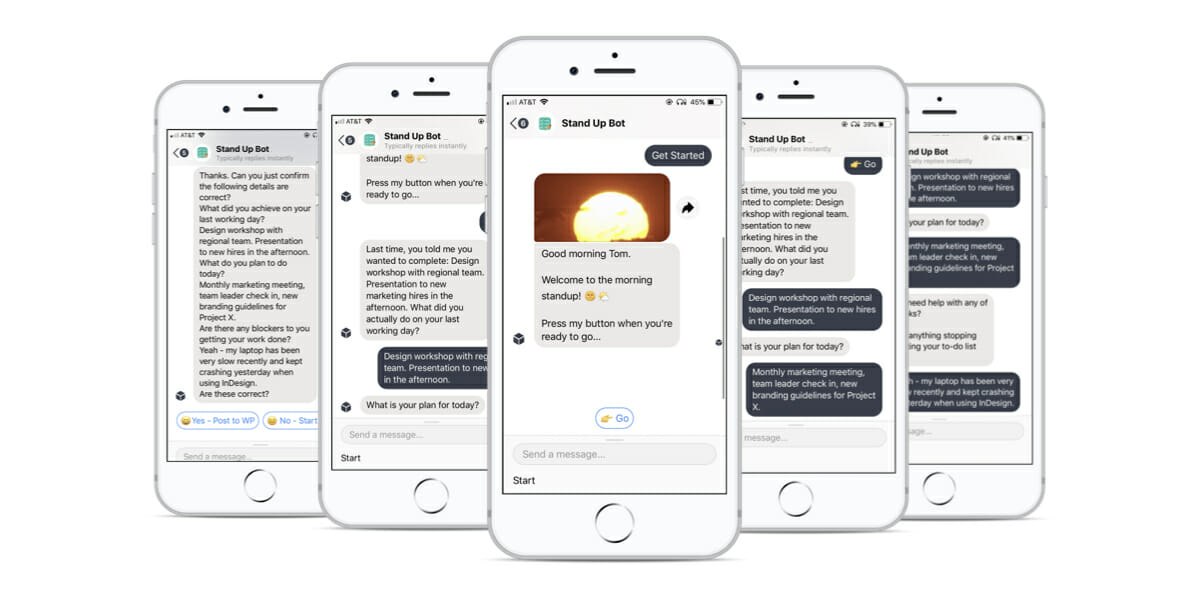 How can a Stand Up Assistant help you?
Mariner Wealth, North America
See how Leading Agile made their standup process 93% more effective
Build your own task tracking assistant with The Bot Platform
Easily create your own stand up or collaboration tools and integrate them with Workplace from Meta, Microsoft Teams or any digital communication platform of your choice.

Want to see just how quickly you could get up and running with our platform? Click below to book in a demo and we'll give you a free trial license to build an onboarding assistant of your own.