How employers can help with the rollout 
Fortunately, using The Bot Platform you can easily build a tool that helps your staff stay informed and provides access to relevant information or policies whenever they need it, while also saving huge amounts of time and resources.
See a vaccine rollout assistant in action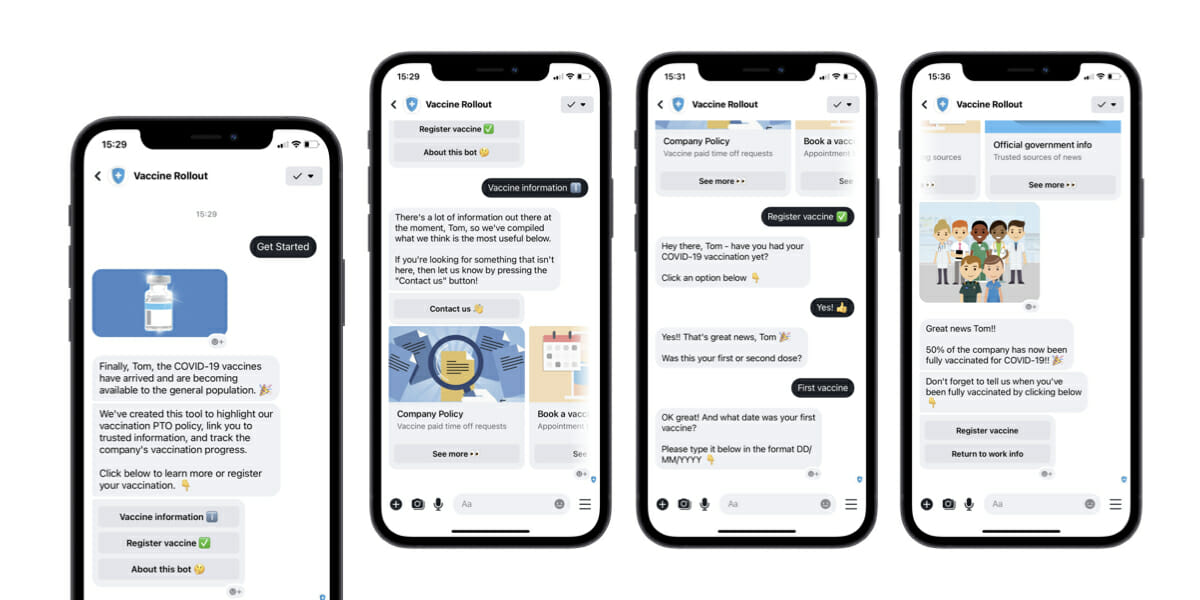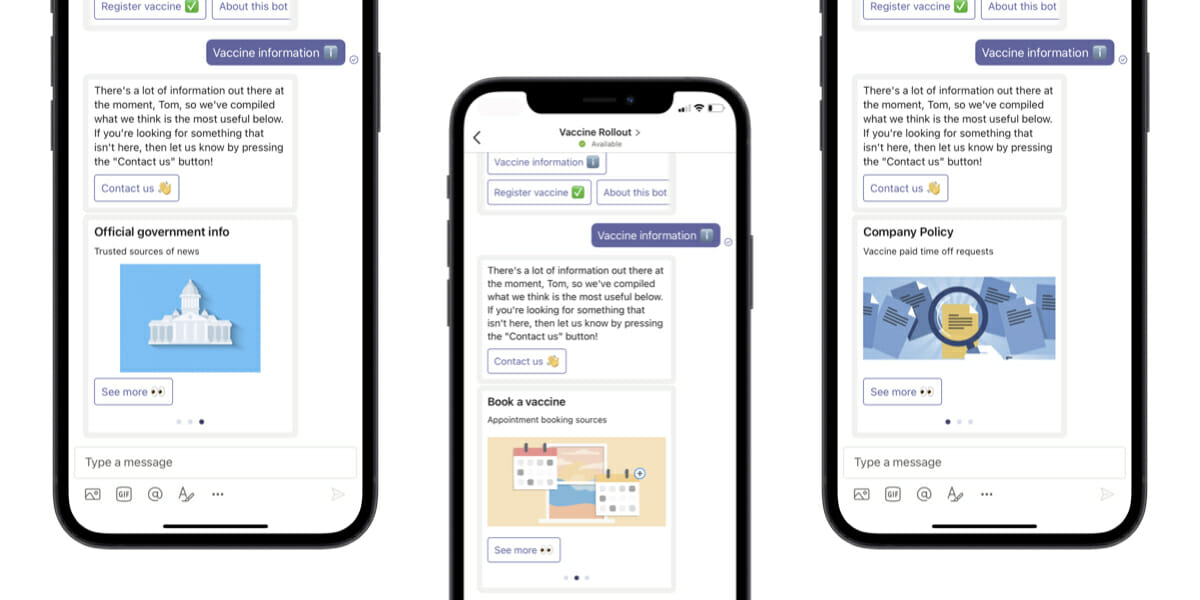 How can a Crisis Response Tool help you?
See how Globe Telecom built a crisis response tool in less than 8 days.
Build your own crisis tools with The Bot Platform
Easily create your emergency response tools and integrate them with Workplace from Meta, Microsoft Teams or any digital communication platform of your choice.
Want to see just how quickly you could get up and running with our platform? Click below to book in a demo and we'll give you a free trial license to build an onboarding assistant of your own.