Allow employees to easily find information
Every company has its own ever-growing list of acronyms and terminology that are designed to save employees time and improve recall of the underlying meaning. Unfortunately, acronyms are so common in our language that their meanings are often misinterpreted. And, as well as being hard to stay on top of, they can also lead to confusion and anxiety for new staff members.
According to The Muse, while some of us have the guts to ask for clarification when we have no idea what's being said, others cringe at the thought of asking potentially "stupid" questions.
Using an Acronym bot, staff can privately look up phrases they're unsure of, familiarize themselves with popular company terminology and submit new acronyms for review to be added to the directory.
This allows users to look up any company acronym from a database. If the acronym exists, they get the meaning. If it doesn't exist, they have the option of adding it if they know the meaning or submitting it for review to a database manager if they don't.
See an Acronym directory in action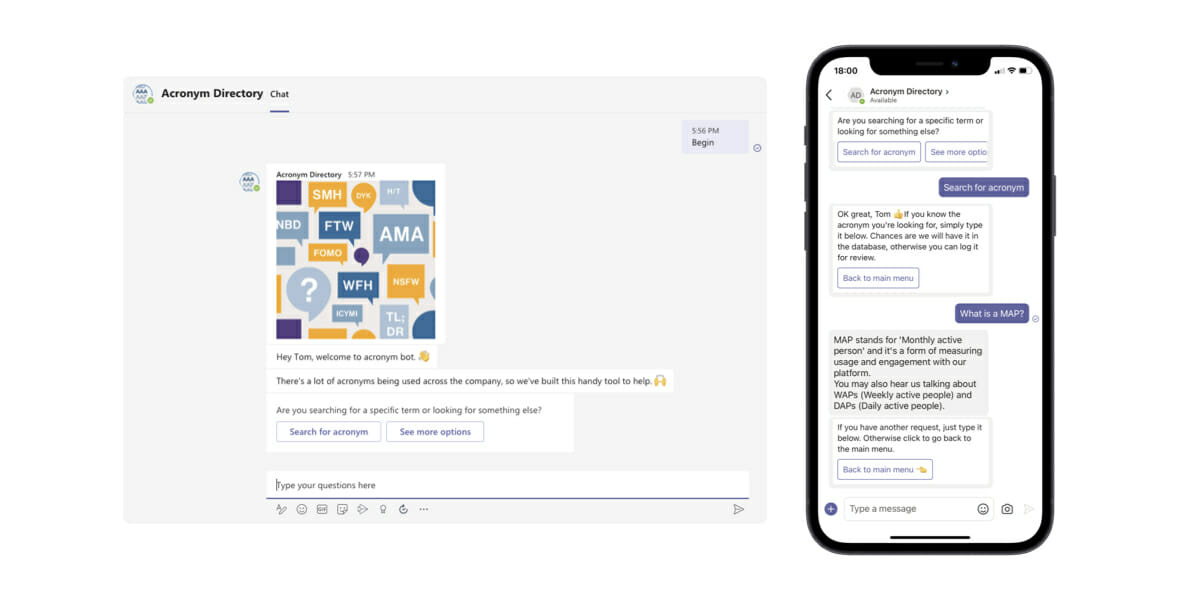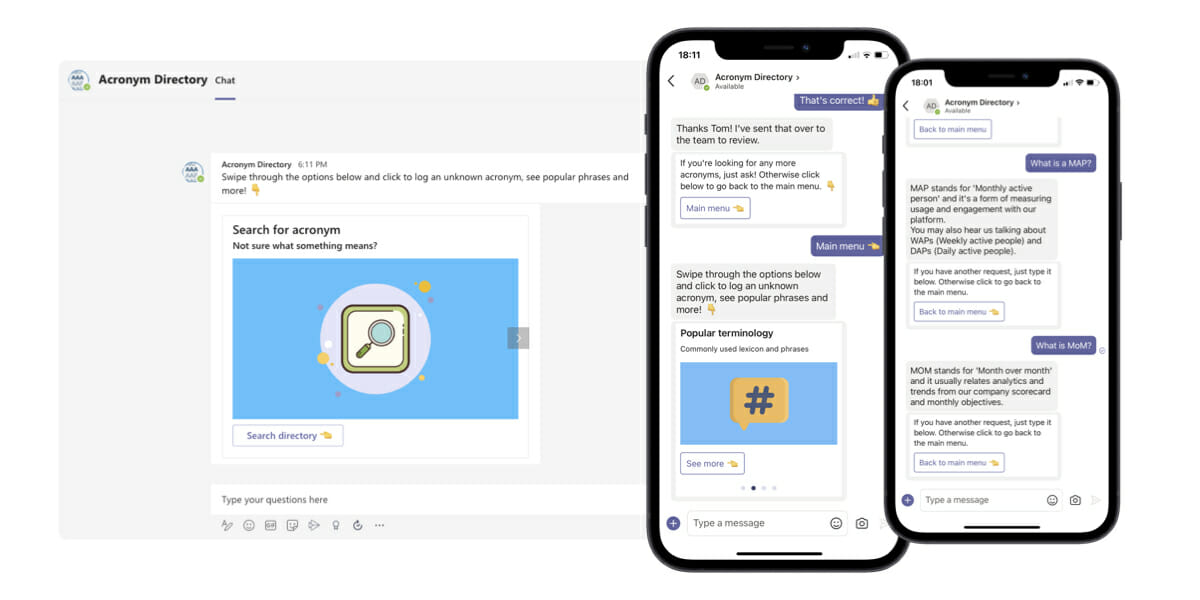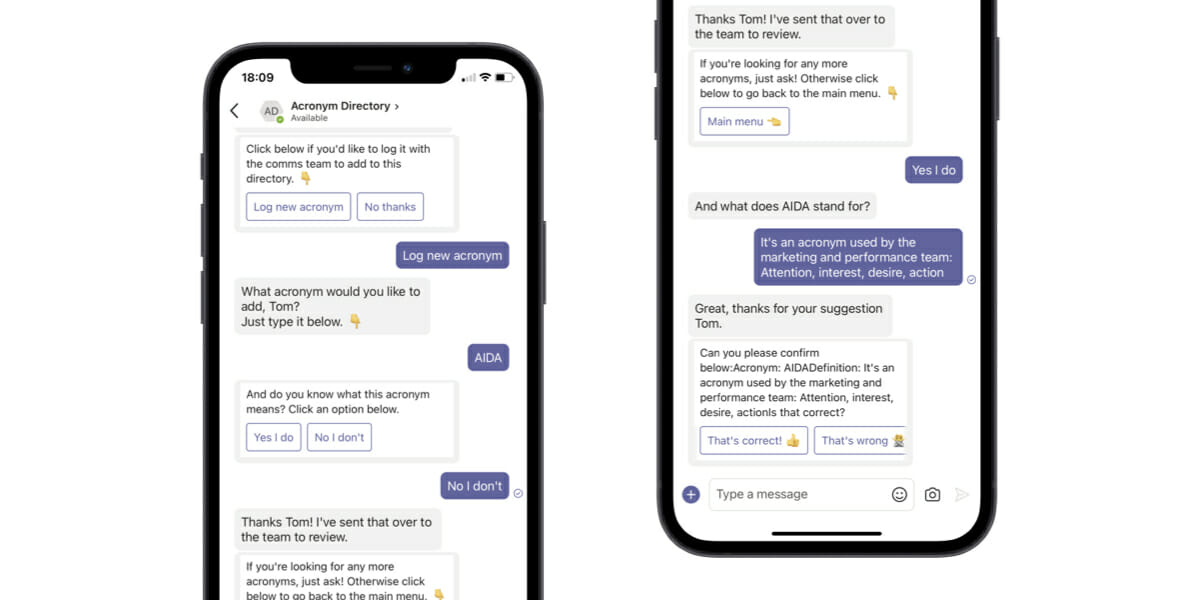 How can an Acronym Directory help you?
Dixons Carphone involved staff in defining their new corporate values
Build your own acronym assistant with The Bot Platform
Easily create your own knowledge tools and integrate them with Workplace from Meta, Microsoft Teams or any digital communication platform of your choice.
Want to see just how quickly you could get up and running with our platform? Click below to book in a demo and we'll give you a free trial license to build an onboarding assistant of your own.