Whistleblowing is one of the most effective ways to detect and prevent malpractice, misconduct, discrimination, corruption and other internal wrongdoings.
Internal whistleblowing is when someone makes a report within the company either through official whistleblowing channels, speaking to their line manager of departments like HR. When these channels don't work, or if a staff member doesn't feel comfortable, they go to external channels such as the press, authorities or social media.
Obviously external channels are always far more damaging to both the business and the employee. For the business, they risk reputational, legal and financial damage. For the employee, barriers and fears for potential whistleblowers include a lack of anonymity, retaliation, reputation damage, workplace alienation, career development sacrifice and, in the most extreme cases, job loss.
When effective internal Whistleblowing channels are offered though, they are used – 83% of whistleblowers report internally hoping that the company will address and correct the issue.
Are companies offering effective internal Whistleblowing systems though?
Unfortunately, research says not particularly. When a recent UK piece of research asked staff whether they knew how to raise a whistleblowing concern at work, 38% said "they don't know but could find out if they needed to", and 31% simply said "No, I don't know". Furthermore, 46% of staff didn't even know whether their employer even had a whistleblowing policy.
Using bots and digital assistants it's easy to create anonymous reporting mechanisms that create a culture where employees are far more likely to report or seek guidance around potential or actual wrongdoing. And an increase in internal whistleblowing reports is actually beneficial for a business – a study published in the Journal of Accounting Research found that a greater number of internal reports are linked to fewer subsequent external problems like lawsuits and regulatory fines, meanwhile research conducted in 2017 found that for every $1 invested in whistleblower process and protection, there is a potential to gain $22 in terms of funds recovered.
What would a Whistleblower system do for your business?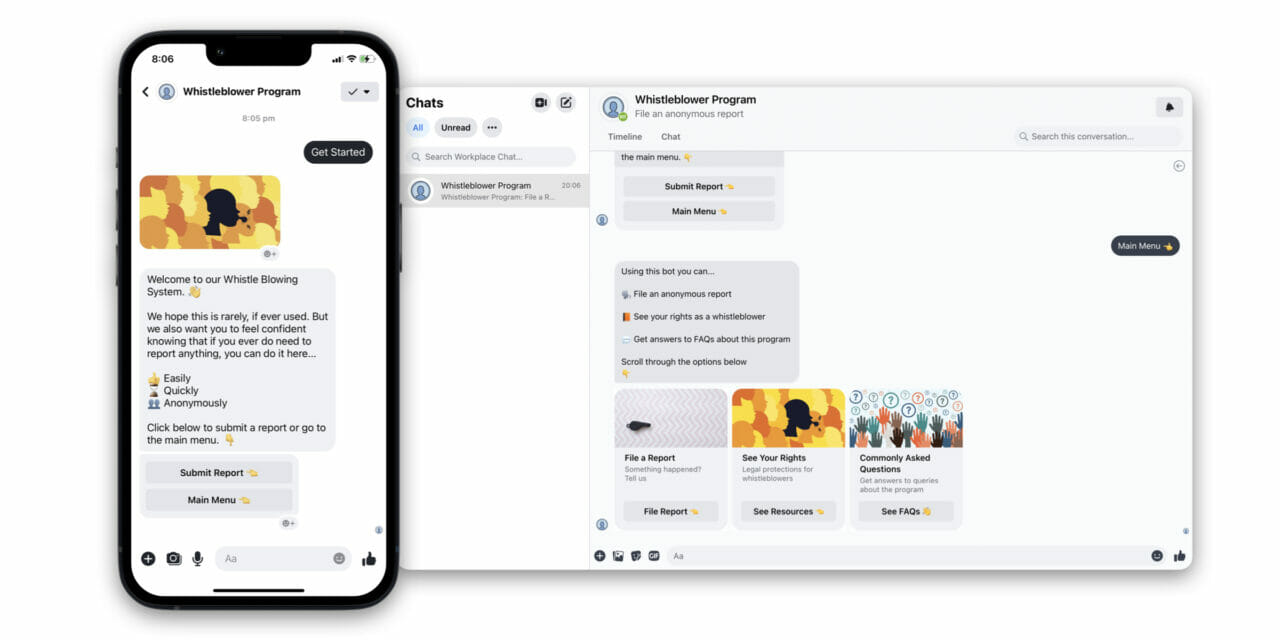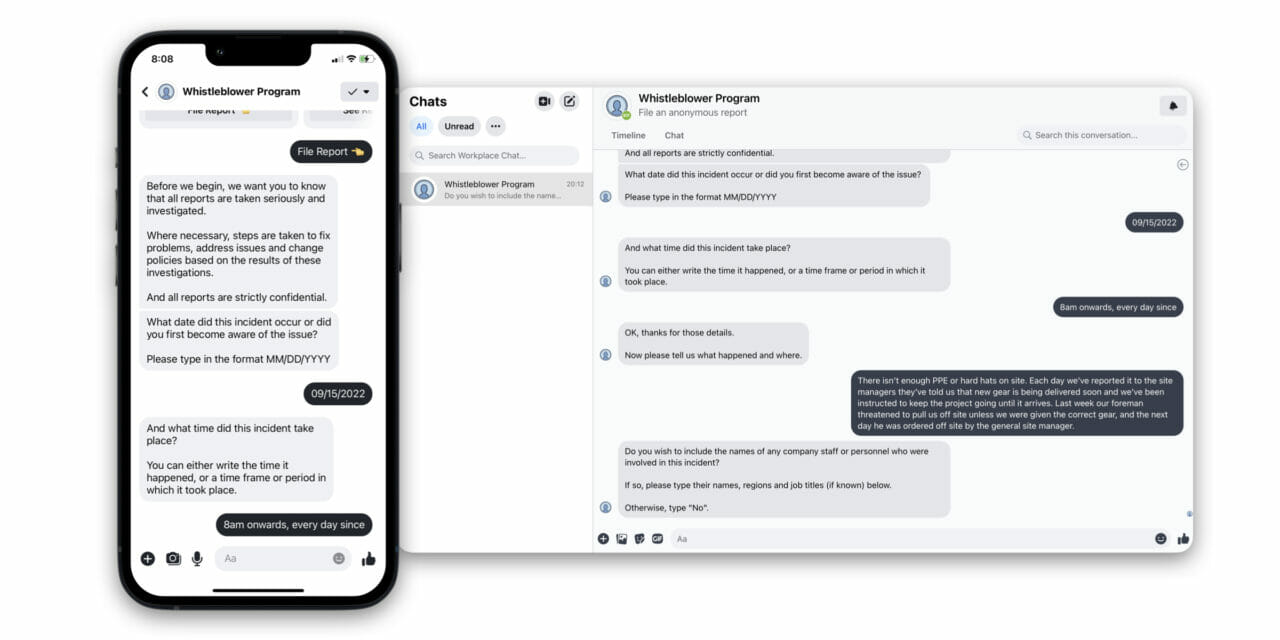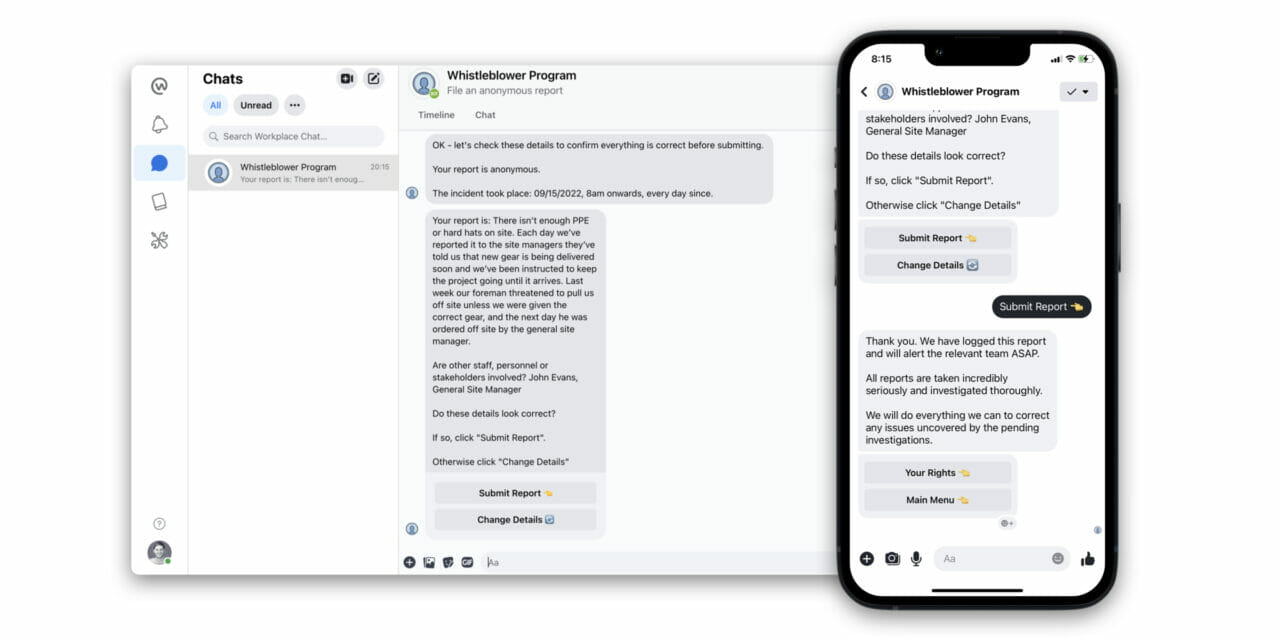 How will a Whistleblower System help you?
Easy to use. Accessible to all. And anonymous.
Having an effective whistleblowing process and system comes with moral benefits, as well as economic.
Using The Bot Platform, you can easily create your own Whistleblowing and anonymous feedback tools and integrate them with the comms channels your staff are already using.
No need to send them to a third party app. Instead give them an easy to use whistleblowing channel that's always in their hands – whether they are on desktop or using mobile devices while on the shop floor, in factories or on the field.
It's easier than you think – get in touch and we'll have you set up and testing in no time. 👋