Discover how staff are feeling 
A recent report on workplace empathy reveals that employees are nearly unanimous in agreeing on the importance of empathy—yet 92% feel empathy remains undervalued. Moreover, while 92% of CEOs feel their organization is empathetic, only 50% of their employees say their CEO is empathetic. Empathy may be a soft skill, but it pays off in improved business outcomes.
Get a fast, accurate understanding of the mood of your workplace with The MoodBot. The MoodBot gives you cutting-edge tools to quickly launch, manage and analyze company-wide surveys. Built on Workplace and Microsoft Teams, a Mood Bot can quickly launch, manage and analyze company-wide surveys to ensure that your employees are happy at work and uncover what improvements can be made if they are unhappy.
See a Company Culture survey in action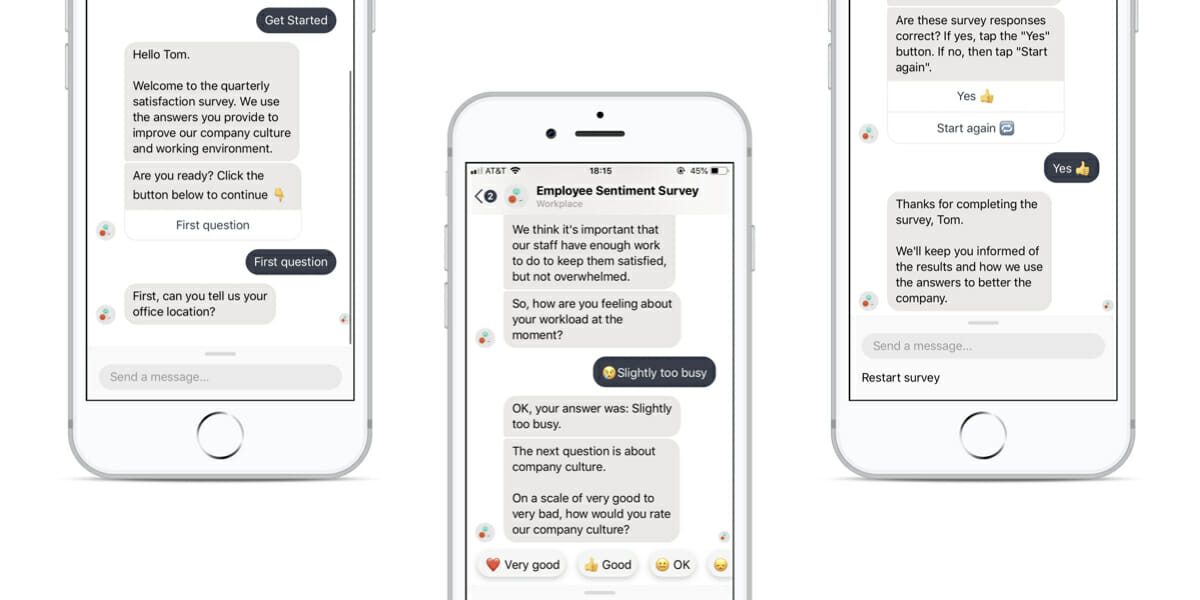 How can employee feedback help you?
See how Moneypenny achieves a 75% response rate on staff surveys.
Build your own survey assistant with The Bot Platform
Easily create your own survey or feedback tools and integrate them with Workplace from Meta, Microsoft Teams or any digital communication platform of your choice.
Want to see just how quickly you could get up and running with our platform? Click below to book in a demo and we'll give you a free trial license to build an onboarding assistant of your own.