According to the CIPD, 44% of employees agreed they felt anxious about returning to their workplace because of Covid-19.
The survey, a sample of 1,000 employees, carried out by YouGov for the CIPD, highlights the need for businesses to be thinking about their people in every decision they make and ensure their concerns are addressed in the return to the workplace.
A Reopening Assistant will help you with a breadth of challenges and opportunities. Including, pre-boarding communications and information that can be tailored to different staff members based on their role, seniority, location or other profile attributes, through to answering FAQs, training on new health and safety policies, reporting incidents, gathering feedback from staff through ongoing pulse surveys, and much more.
See a Reopening Assistant in action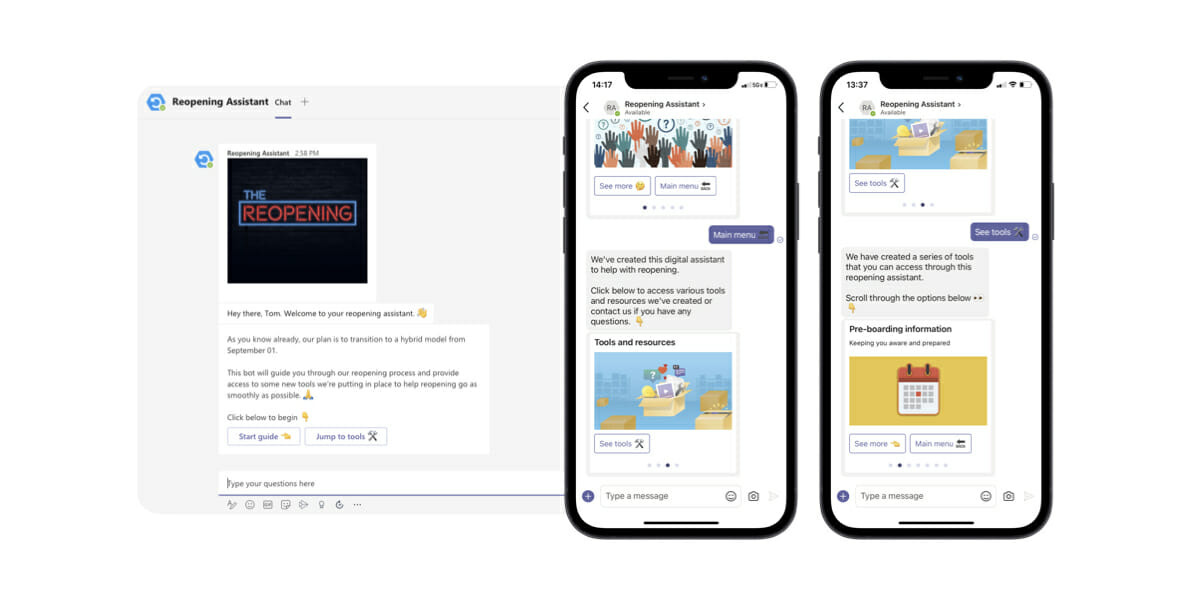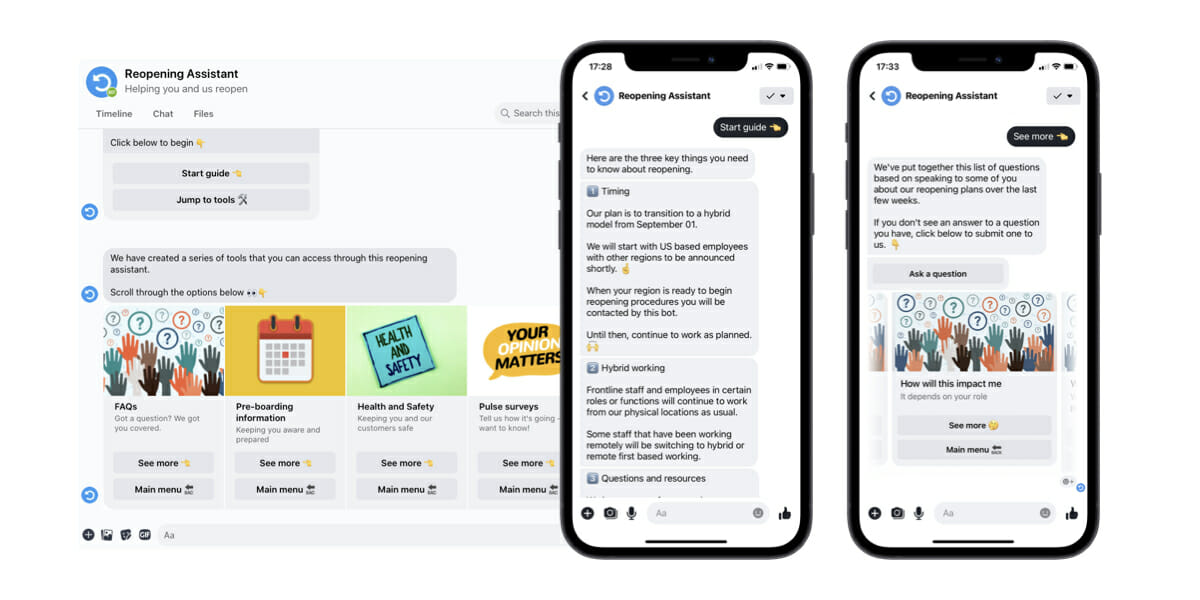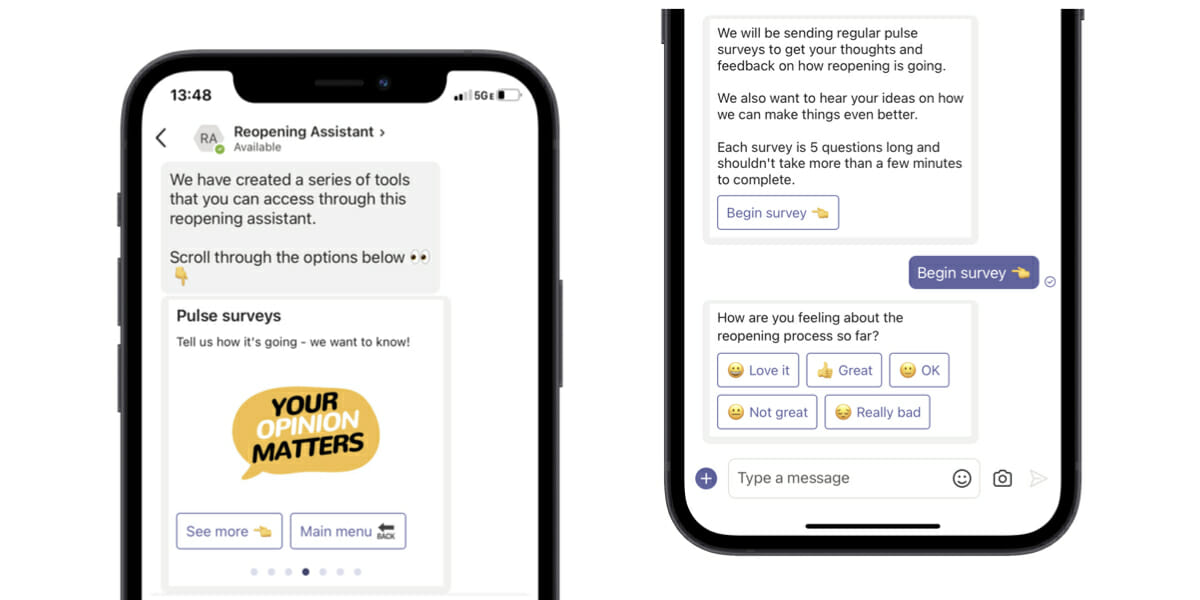 How can a Reopening Assistant help you?
See how Moneypenny used bots to transition to and from hybrid working set ups during the pandemic.
Build your own reopening assistant with The Bot Platform
Easily create your own reboarding tools and integrate them with Workplace from Meta, Microsoft Teams or any digital communication platform of your choice.
Want to see just how quickly you could get up and running with our platform? Click below to book in a demo and we'll give you a free trial license to build an onboarding assistant of your own.