The importance of creating a fun company culture
Later this year, one of the biggest and most culturally significant sporting events will 'kick' off in Qatar. Running from the 21st November until the 18th December, this major sporting event represents a great opportunity for employers to launch a digital assistant that gets staff involved in a fun internal campaign, whilst simultaneously driving employee engagement and building company culture. 
Rajan Kalia, founder of Gurugram-based talent management and leadership consultancy Salto Dee Fe, commented that smart organizations use such events to their advantage. 
"Corporate houses ride on these waves to integrate employee engagement and organization performance, resulting in a high-performance culture. When there is a common string binding together people in an organization, such as football in this case, bringing them together informally helps improve rapport. This helps create a better organizational culture and translate informal partnerships into organization gains".
And with new research from Gallup and Workhuman estimating that an organization stands to save $16 million annually by investing in better engagement and retention, deploying something as simple as our Football Cup Predictor also makes financial sense.
By using Workplace from Meta or Microsoft Teams, businesses will be able to easily launch our Football Cup Predictor template, to ensure that your company can make the most of this company culture building event.
The bot will be able to engage employees in an automated and scalable way, from sending broadcasts to all or select groups of staff inviting them to get involved, through to running other engagement generating features.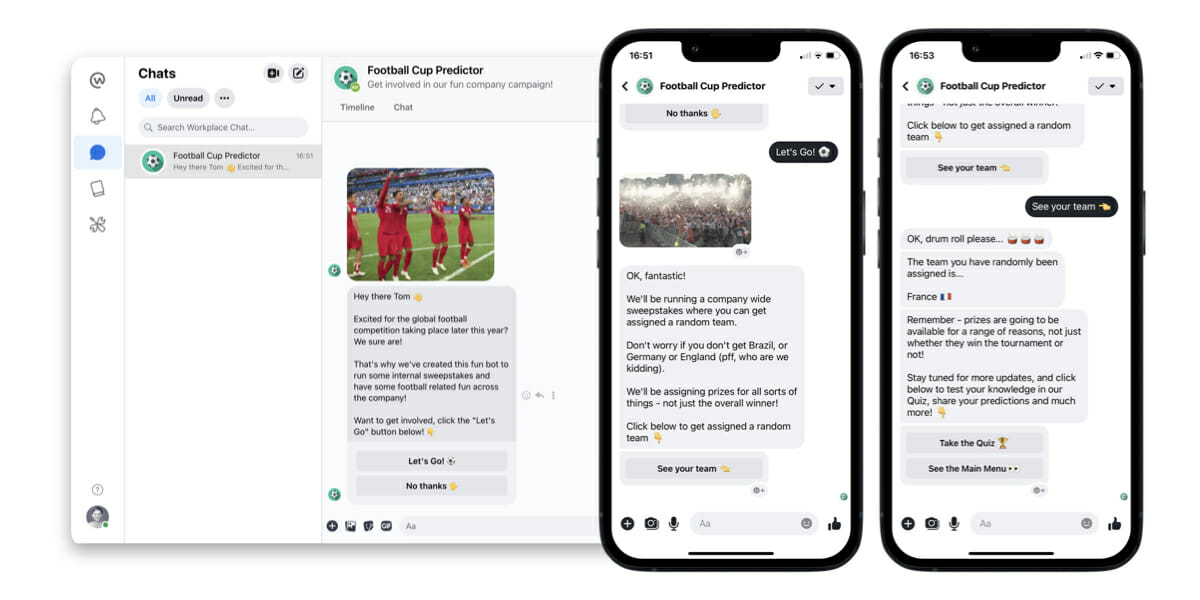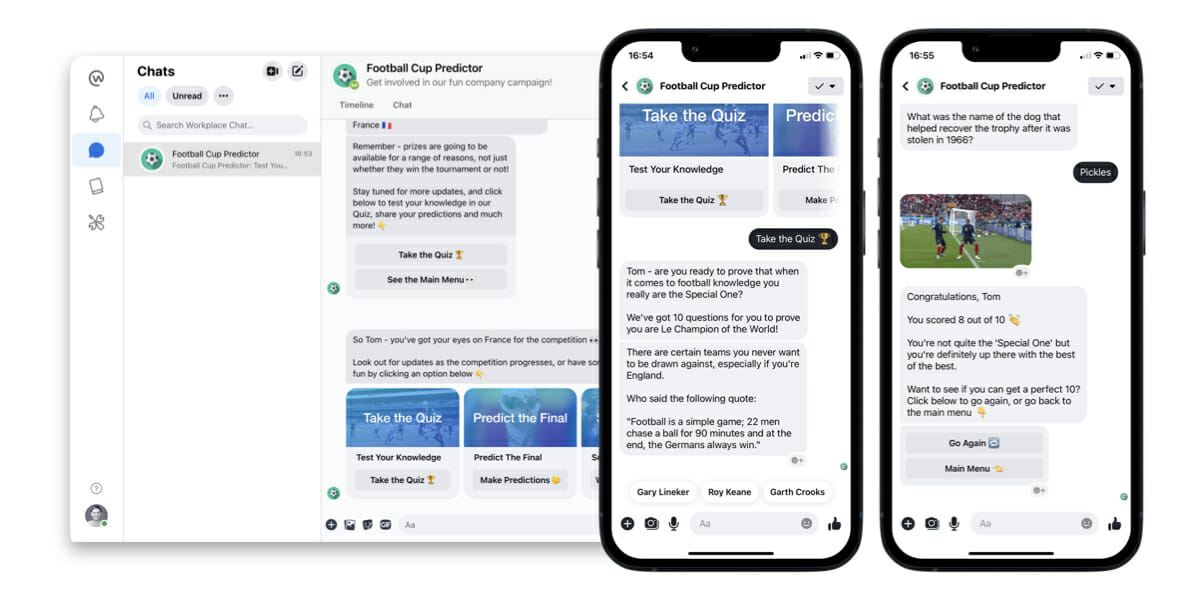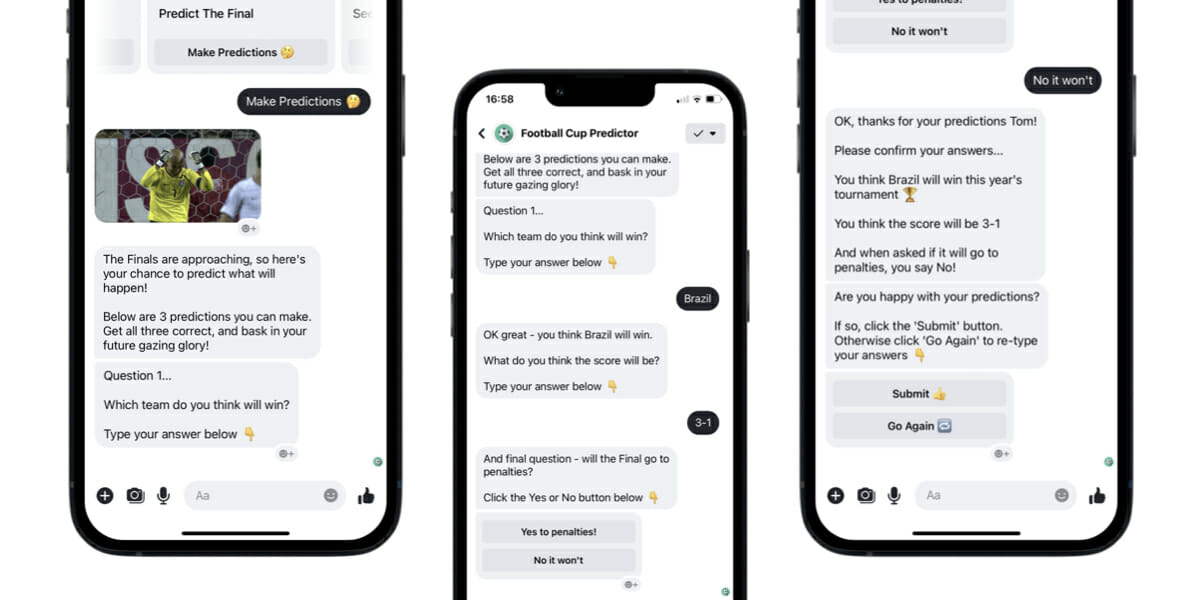 How can a Football Predictor bot help you?
Brunswick Group, Professional Services
See how Brunswick Group created a better way of sending out important company news to staff
Build your own Football Predictor bot with The Bot Platform
Easily create your football predictor tools and integrate them with Workplace from Meta, Microsoft Teams or any digital communication platform of your choice.
Want to see just how quickly you could get up and running with our platform? Click below to book in a demo and we'll give you a free trial license to set up a Football Predictor bot of your own.